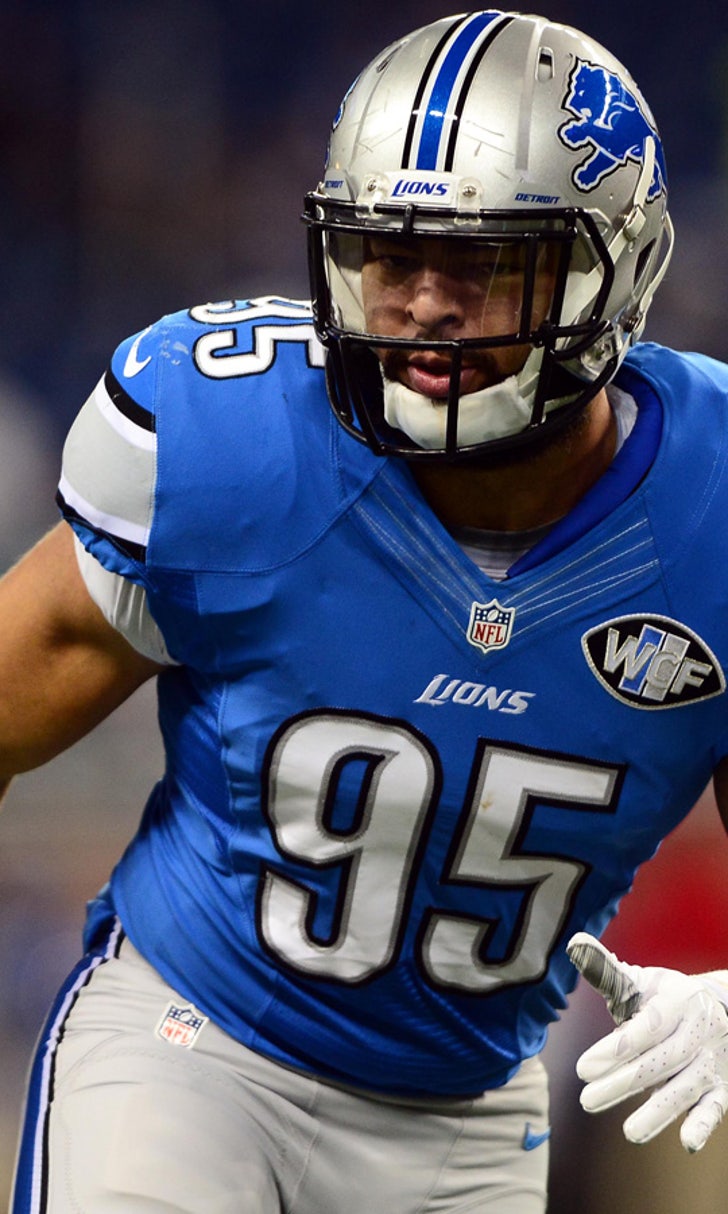 THREE AND OUT: Lions need last year's draft class to step up in 2015
BY foxsports • June 12, 2015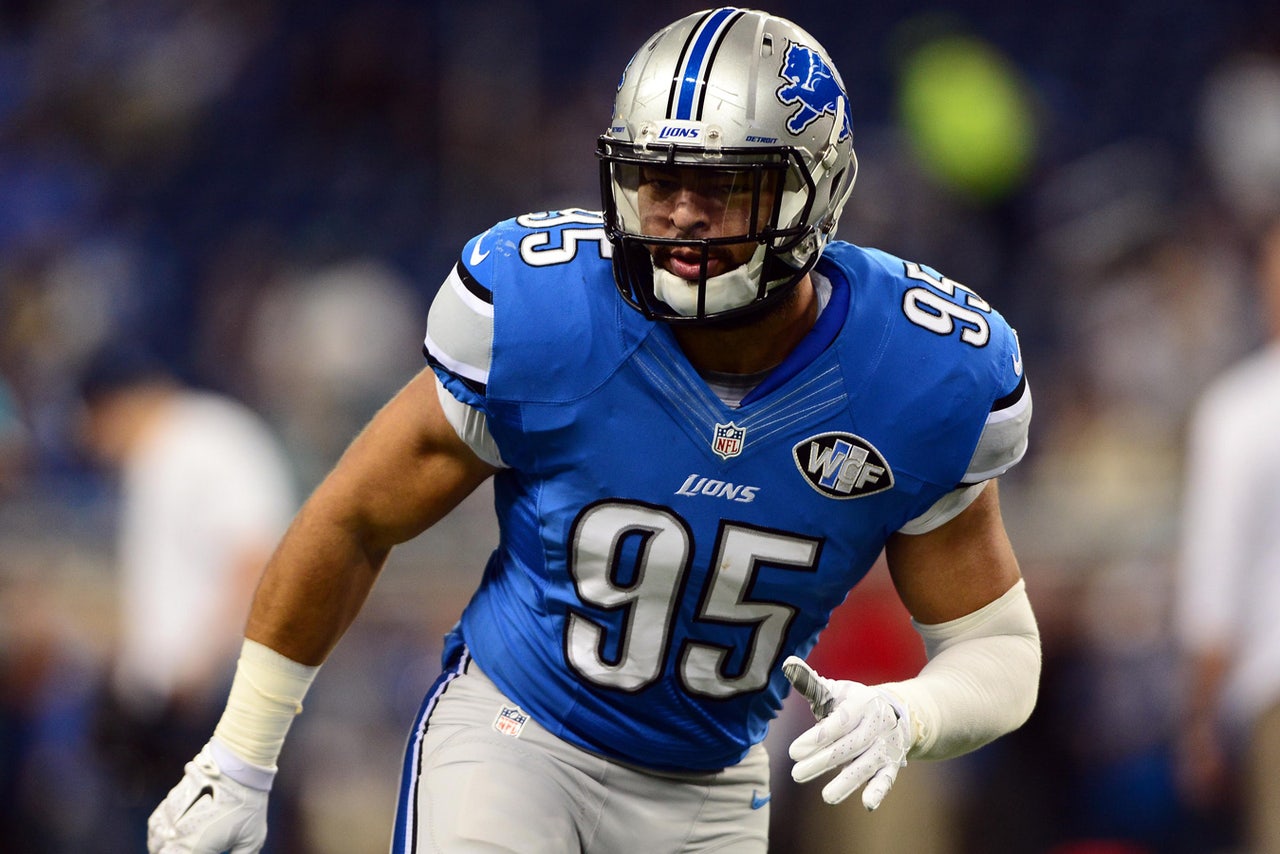 FIRST DOWN
The Detroit Lions didn't get much production from their 2014 draft class as rookies, but that should change this coming season.
It needs to change.
Eric Ebron, Kyle Van Noy and Travis Swanson -- the top three picks -- should all contribute much more than they did a year ago, but that draft class would start to really look a lot better if fifth-rounder Caraun Reid can help fill the mammoth void at defensive tackle.
The entire interior of the Lions' D-line has to be replaced with the departures of Ndamukong Suh, Nick Fairley and C.J. Mosley, along with the team's decision to not re-sign Andre Fluellen, at least not yet.
That creates an opportunity for Reid, who played just 112 defensive snaps last season and was inactive for the final five games, to establish himself as a regular in the rotation.
Quality depth is very important at D-tackle to help make sure the big guys don't run out of gas in the fourth quarter.
Reid (6-foot-2, 306 pounds) likely will compete with Gabe Wright, the team's fourth-round pick this year, for the top back-up job behind newcomers Haloti Ngata and Tyrunn Walker.
"He's just in superb shape," coach Jim Caldwell said of Reid. "I think he committed himself to changing his habits in terms of eating. That's not to say that his eating habits were terrible before, but once these guys get in this league, they understand what they have to do in order to be able to compete consistently.
"That's part of it. You've got to eat right, your strength levels have to go up, you have to reduce the amount of body fat.
"He's a smart guy and he's done well. He looks quicker, he's running to the ball, he's in great shape, so we'll see if that translates."
SECOND DOWN
Running back Joique Bell, still recovering from knee and Achilles injuries, hasn't been taking part in the Lions' offseason practices.
When he will return isn't entirely clear yet.
"I think you're always concerned," offensive coordinator Joe Lombardi said, "but the doctors and he all tell us that he's going to be able to come back (presumably for training camp).
"Really, I think your biggest concern is just is he going to be able to get in the shape that you wanted to at the beginning of camp? We'll be careful with him and smart and ramp him up as we go."
The Lions are scheduled to begin training camp in early August.
In the meantime, backup running backs Theo Riddick and Ameer Abdullah are getting more reps in Bell's absence.
"Every rep is good," Lombardi said. "It helps them learn. I like Abdullah more every day. He's a real pro and every day you can see him do things that really excite you.
"With Theo, we're excited about what he's going to be able to do. He showed some flashes last year, but he'll get more opportunities."
Riddick, a sixth-round pick in 2013, caught 34 passes for 316 yards and four touchdowns last season. He also had 20 rushing attempts for 51 yards.
Abdullah was the Lions' second-round draft pick this year.
THIRD DOWN
The offensive line has gotten so much younger without Dominic Raiola and Rob Sims that left tackle Riley Reiff is now the elder statesman of the returning players.
Reiff, 26, is entering just his fourth season.
The Lions have five players who are 24 years old or younger now expected to compete for starting jobs.
That group includes Swanson, 24, Larry Warford, 23, Laken Tomlinson, 23, Cornelius Lucas, 23, and LaAdrian Waddle, 23.
Warford, Lucas and Waddle all turn 24 during a four-day stretch in mid-July.
Such a youth movement could be a dangerous move considering experience and continuity are so valuable to an offensive line, but the Lions are counting on better athleticism to make up for it.
They also acquired eight-year veteran Manny Ramirez from Denver to help offset the experience lost by not re-signing Raiola and Sims, who combined for 23 NFL seasons. 
"The more experience the better," Lombardi said. "But I think it's a smart group. It's a well-coached group. So it's (the youth) not a huge concern by any stretch.
"When you look at the talent that we have there and how young it is, it makes you feel good about not just this year, but years down the road, you know? If everyone stays healthy, knock on wood, we've got long-term stability there, which is really good."
---