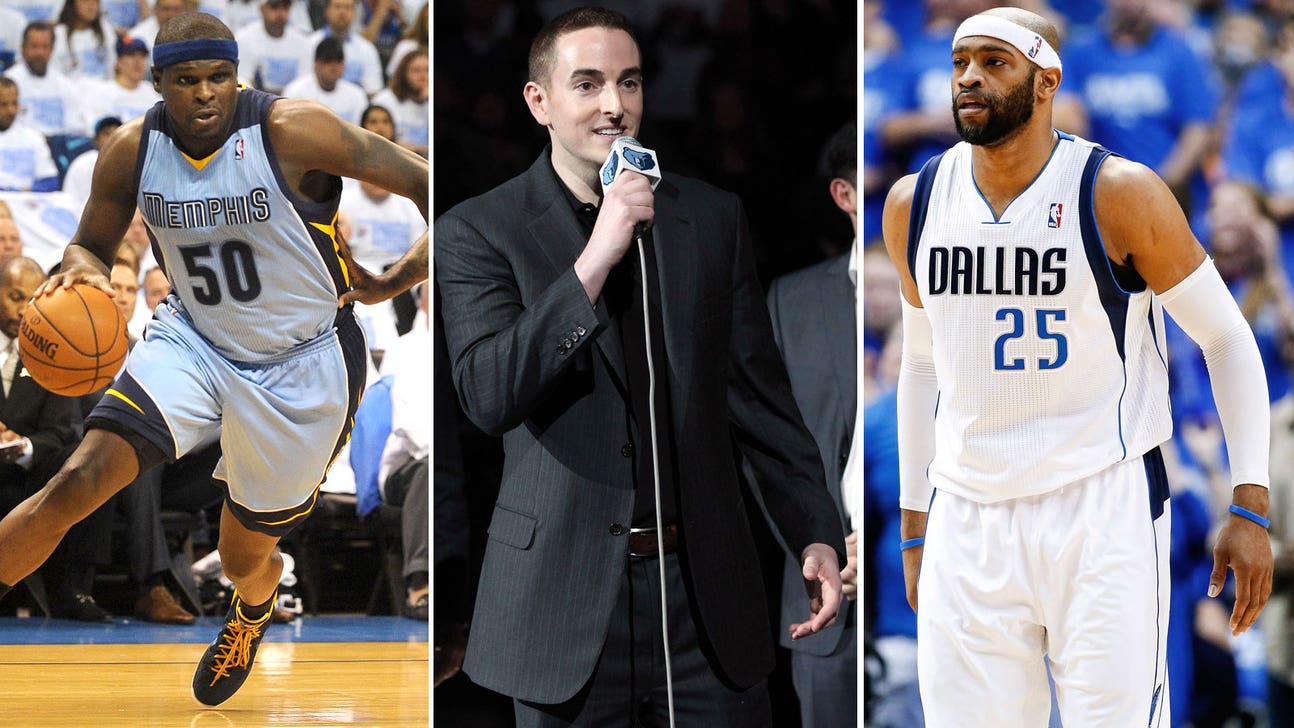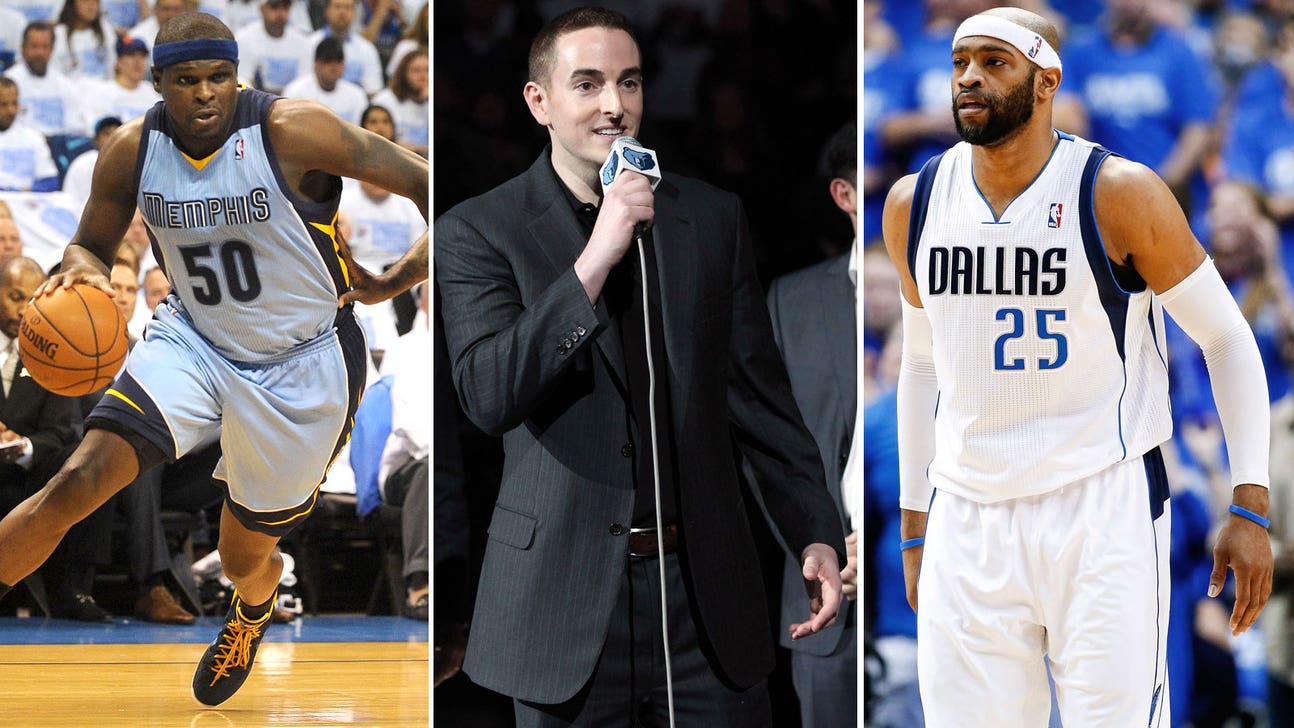 Third-year owner Pera putting bold stamp on Grizzlies' future
Published
Aug. 1, 2014 3:05 p.m. ET

MEMPHIS, Tenn. -- Once standoffish, Robert Pera is now the boss of the Memphis Grizzlies.
"Chris Wallace is the general manger. He is going to make the final decisions," Pera said. "But things have to run by me for approval."
In a matter of months, Pera has gone from invisible to more than hands-on.
Try hands-all-over.
The 36-year-old billionaire and third-year owner is running a very strange show off Beale. But it's working. Memphis announced a plethora of office moves this week, starting with Wallace.
Pera led a Friday press conference at FedExForum. To sum it up, he doesn't mind making mistakes if it leads to a team that is constantly developing, in every imaginable facet of the word.
Wallace has come full circle. He was hired as general manager in 2007, but was estranged from the team when Jason Levien took over as CEO in 2012. Still technically the GM, Wallace wasn't pictured, ever, until Pera abruptly fired Levien and director of player personnel Stu Lash in May. Wallace built the current team, drafting Mike Conley and getting Zach Randolph, Marc Gasol and Tony Allen here.
Now, he's back. On Tuesday, the interim tag placed on him on May 19 -- the same day it was reported that Levien and Lash were gone -- was removed. Wallace was always sort of the real, yet interim, GM.
Pera praises Wallace, now. But he's admittedly gotten to know him only over the past few months, despite owning the team for two years.
Things have been weird, but successful. So it's been a "whatever works" strategy through the Pera era.
Pera announced another unique hire, Trevor Moawad.
Moawad won't teach a single shot technique. He won't help Jordan Adams off a pick-and-roll. He won't have any advice on how to hold Kevin Durant under 30 points. But he may make Grizzlies players watch Rocky and get a better mattress.
Moawad has been hired as a mental endurance coach. Go ahead, laugh. Among his pupils are Alabama and Florida State. Moawad has four BCS championship rings.
"We put a priority on player development," Wallace said. "Robert's a stickler for that, Dave (Joerger), all of us are. We feel like that's a place to get an edge. And it's more than just working out in the gym ... There's a whole mental side that really hasn't been tapped into."
Pera added. "A lot of these players, they're not able to sleep properly because of the hectic travel schedule. A lot of them, they could have confidence issues if they get into slumps. Trevor Moawad specifically addresses that."
Among the hires are several player development staff, including strength and conditioning coaches and a physical therapist. Ed Stefanski joins as executive vice president of player personnel.
Stefanski is known for building teams, notably the Nets into Eastern Conference champions in 2002 and 2003. He now for the first time has a team to build on top of, not from the ground up.
John Townsend has joined the club as director of player development, which Pera is outspoken about wanting the team to be the league's best at, on and off the court. Townsend also, not coincidentally, is a respected shooting coach, an area Memphis is constantly behind the 8-ball in.
And Pera, as he never shies from, talked about the Spurs. He wants to pattern Memphis after San Antonio, using Kawhi Leonard as an example. The Spurs developed Leonard's shot.
New addition Vince Carter, who at 37 often looks near his prime, could quickly become Pera's development poster boy.
Pera is putting his money where his mouth is. Nothing nonsensical about hiring a shooting expert or the GM who put the current winning team together, but the road for the most part has been filled with strange bumps.
Wallace is the GM, from unknown locations. Owner Pera and coach Joerger go an NBA season without conversing. Pera up and fires Levien and Lash. Pera announces a rash of hires, including a mental conditioning expert. Pera is a completely different owner.
Who knows why?
"I wanted the franchise to go in a certain direction," said Pera. "It wasn't going in that direction. We had to put in place a strategy of getting us closer to the goal of winning a championship."
Memphis has experienced success some fans never thought they'd see, but the successes are seemingly followed by wacky news, like letting Lionel Hollins walk after the franchise's first trip to the Western Conference Finals or the news that Pera was ready to fire Joerger after a slow start last season.
It constantly looks like the franchise is about to tip over into the Mississippi River. Then good things happen. Gasol heals up. The team somehow wins 50 games. The Tony Allen trade rumors go away. Zach Randolph signs an extension.
It's the Pera era and the rich, young ruler has shrugged off any negative perception of him and kept doing what he's already done --lay the foundation of a championship franchise.
You can only expect something negative to happen, then watch Marc Gasol resign as soon as he can in December.
The paths have been super strange, but Pera's moves have proved him right and the Grizzlies successful. Mental coaches and such a huge emphasis on off-the-court development may sound like hippy-dippy bologna, to borrow a term from The Lego Movie's Lord Business.
But like Wallace says, no one is better than Nick Saban at finding an edge and the Grizzlies are following Saban's footsteps.
And Pera, like other outside-the-box thinkers, is a believer. He believes the moves are at the forefront of a championship parade in Memphis. The Grizzlies can't do it like the Heat and the Lakers. So he's doing it his way.
Crazier things have happened. They happen here a lot.
---