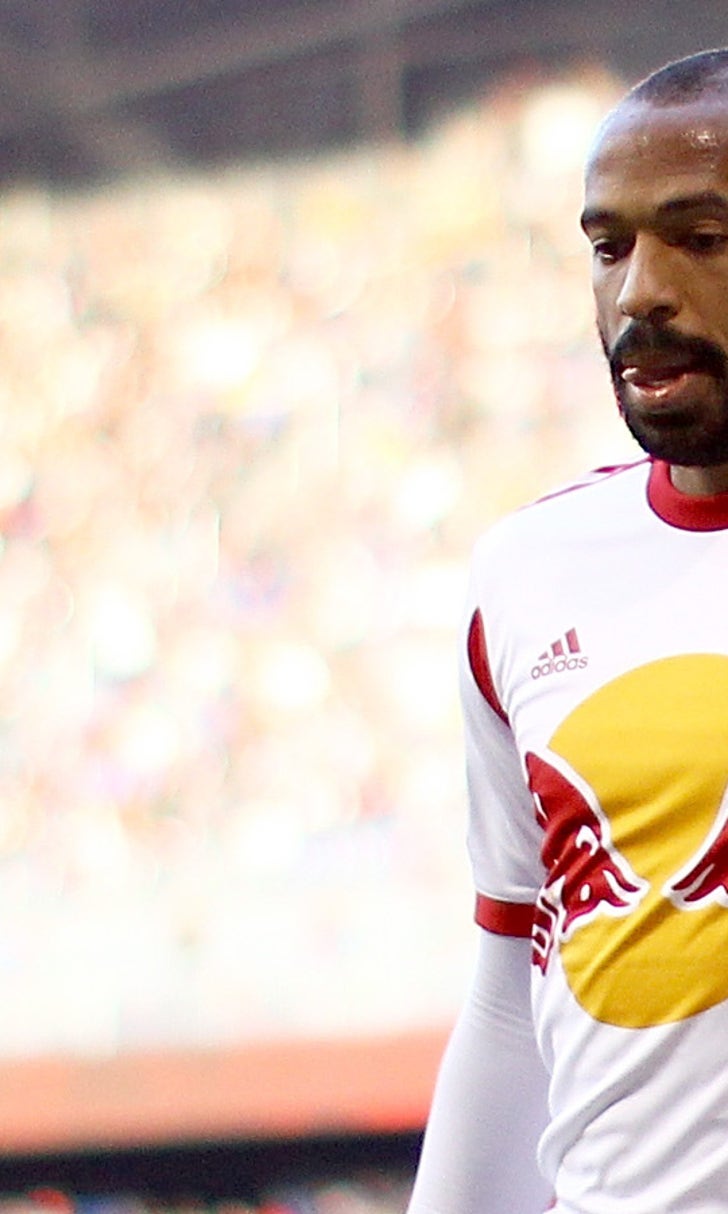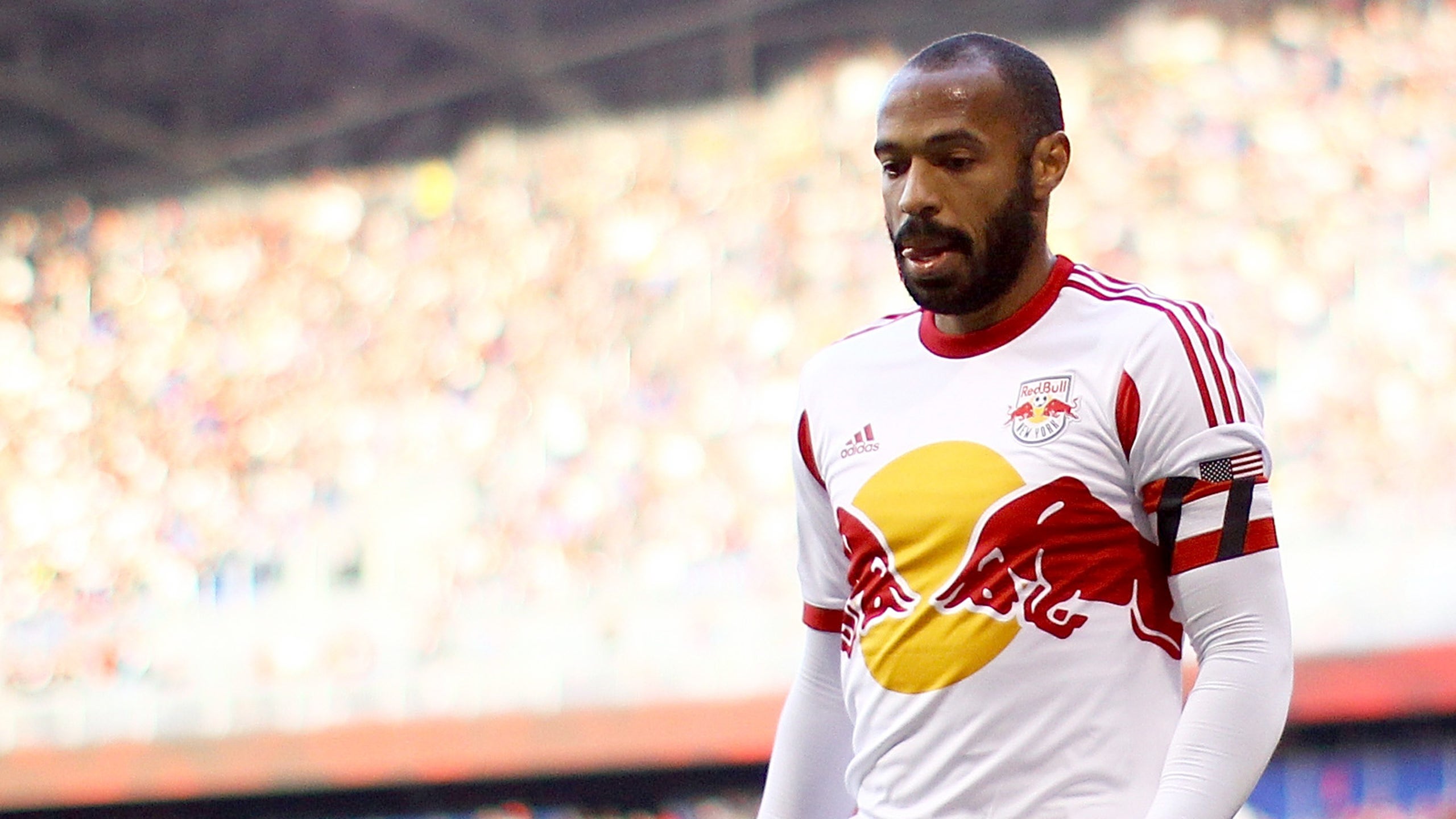 Thierry Henry plans for the future in his own way
BY foxsports • November 24, 2014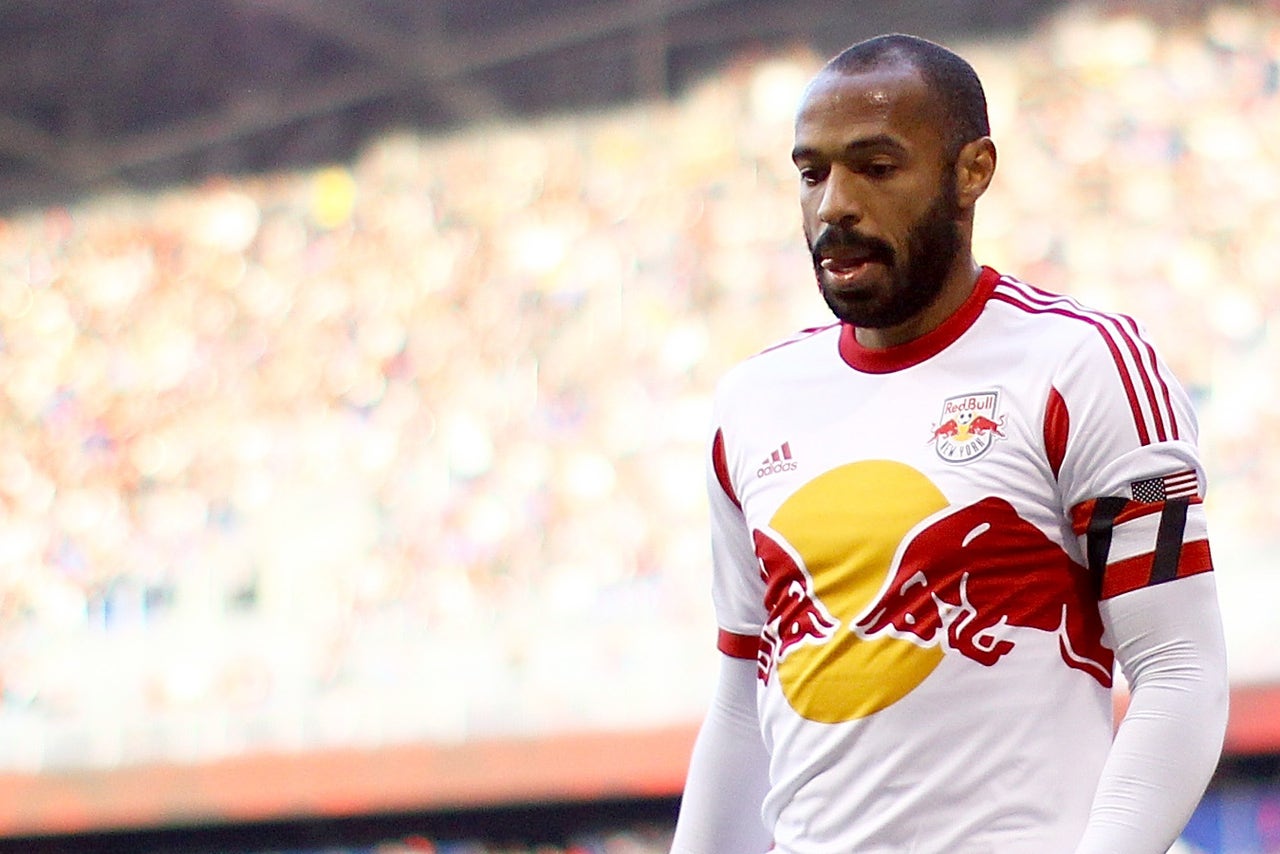 HARRISON, NJ
There's a sense of finality to everything Thierry Henry does now. Through the shrouds surrounding the impending conclusion of his career, it's hard to see how many more dawns it will see. There has been much hubbub about Landon Donovan's imminent retirement. For Henry, there are only question marks.
He's 37. His Achilles tendons are shot. His contract with the New York Red Bulls is up after the season. It's improbable that he'll return. Those are the things we know.
What we don't is if he'll play on whenever New York's season ends, whether that be the second leg of their Eastern Conference finals with the New England Revolution on Saturday, or the MLS Cup final on Dec. 7.
Will he play on elsewhere? The fascination over what could be the finale of an all-time great soccer career is only amplified by the lack of fuss. To say that Henry has won every major European club prize is no exaggeration – the Champions League, the Premier League, La Liga, Ligue 1. With France, he won the World Cup and the European Championship. No man scored as many goals for Les Blues. Neither did any other man score 175 Premier League goals in as few games as he did (258).
Henry has been mum on the subject of his retirement. If he does call it quits, he seems determined to do so quietly. After a life largely spent entering places walking the red carpet, he'd rather sneak out through the back door. Henry has said many times that he is befuddled by his own big deal. He reiterated it to the New York Post the other day: "I just kick a ball." He seems genuine when he says it, like he really doesn't get it.
He does only kick a ball. It's just that he does it differently, better, than most any other man to ever play this game. Whether he appreciates his own brilliance or not, there's no telling how much longer we get to watch an unassuming master of his craft.
Some days he looks his age; most of them he doesn't. Even without fully functioning Achilles heels, which he busted many years ago, robbing him of his signature speed, he glides about the field. He hurtles through the private corridors he opens for himself with his uncommon vision and feel for the rhythms and flows of the game.
Before the Red Bulls kicked off against the New England Revolution on Sunday, the rambunctious crowd serenaded him with chants of "M-V-P, M-V-P." He isn't shortlisted for that prize this year, but he's had another season worth garlanding. Ten goals and 14 assists, the second-most in the league this year – bringing him to 49 goals and 39 assists in his four full regular seasons stateside. Most of all, he enabled Bradley Wright-Phillips's record-tying 27-goal year.
In the playoffs, he has played like a man possessed. A man who knows the end is nigh, perhaps. In the knock-out game against Sporting Kansas City, he assisted on the equalizer, strong-arming the game and then bending it in New York's favor. In the cathartic conference semifinals win over long-time rivals D.C. United, he assisted on all three goals.
On Sunday, he shrewdly stepped out of the way on Ambroise Oyongo's 27th-minute through ball, dummying it so that it could roll free for Peguy Luyindula. The latter slipped as he shot, scuffing his finish right at goalkeeper Bobby Shuttleworth, before scooping his own rebound onto the cross bar. Wright-Phillips read the play well and headed the ball in on the line. Further downfield, Henry, watching the play unfold, let loose a primal scream, pumping a fist by his side so hard it could have leveled a heavyweight boxer.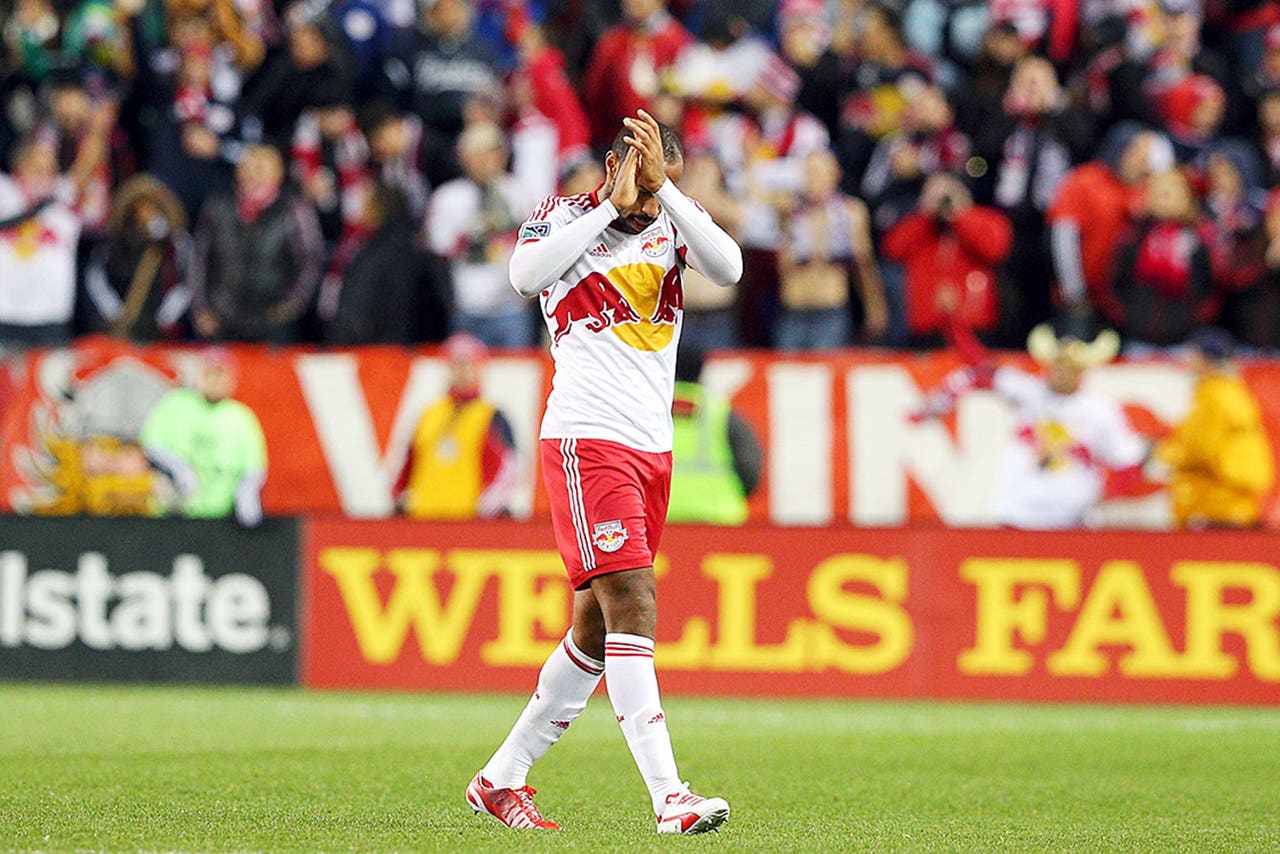 Even at this stage of his career, Thierry Henry continues to play a vital role in the Red Bulls' efforts.
He can look aloof, like all this has become too much of a bother for him. But he cares very deeply. He only ever talks about the team, yet probably wouldn't mind buffing up a gilded legacy on his way out the door.
New York lost 2-1, but it was no fault of Henry's. In injury time of the first half, he served up a splendid cross to BWP, who was wide open but headed over. In the 52nd minute, Henry sent Shuttleworth sprawling with a shot. The rebound fell kindly to Lloyd Sam, who somehow managed to put his shot into the side netting.
As ever, Henry ranted and rumbled and roared at his teammates throughout the game, gesturing wildly, waving his arms in disgust at their inability to be him. He's tough on them. He demands that they go as hard as he does. For Henry is the striker dropping between his own defenders to help make the play, the laureled veteran tracking back 60 yards to win a ball.
"He holds guys accountable by setting the standard and then expecting you to play to that standard," said goalkeeper Luis Robles.
Off the field, Henry is a hard man to read. He can be warm and engaging one day, distant and clipped another. For as hard as he is on his peers, the scuttlebutt on Henry is that he is a good and generous teammate. But not even they know what he'll do next.
"You never know with him," said Robles. "Honestly, I wish I could tell you that I had a gut feeling but I have no idea. He jokes about it, so you can't tell if he's serious."
What does he joke about?
"About both," Robles said. "About this being his last year; about how he's coming back next year. He just keeps us on our toes. There's not too much stock in what he says right now because his decision might not be made up. Or he might have made it up before the seasons started, I don't know. Only he knows."
"We're not sure what's going to happen," added midfielder Dax McCarty. "I know he likes to just take it one game at a time."
While Henry has systematically avoided playing on artificial turf throughout his time in MLS – again, those Achilles tendons – Sunday's game wasn't his last, even though the return leg at Gillette Stadium will be played on the lamentable plastic.
"I'm playing," Henry said following Sunday's game, in an unusually breezy mood.
"If we go through or we don't go through, if my Achilles don't last then I will be on holiday," he added. "I'm sure guys won't care if I can walk or not. That's just the way it is."
Just how long would that holiday be?
"You tell me. We're not out yet," riposted Henry. "And I said if."
---