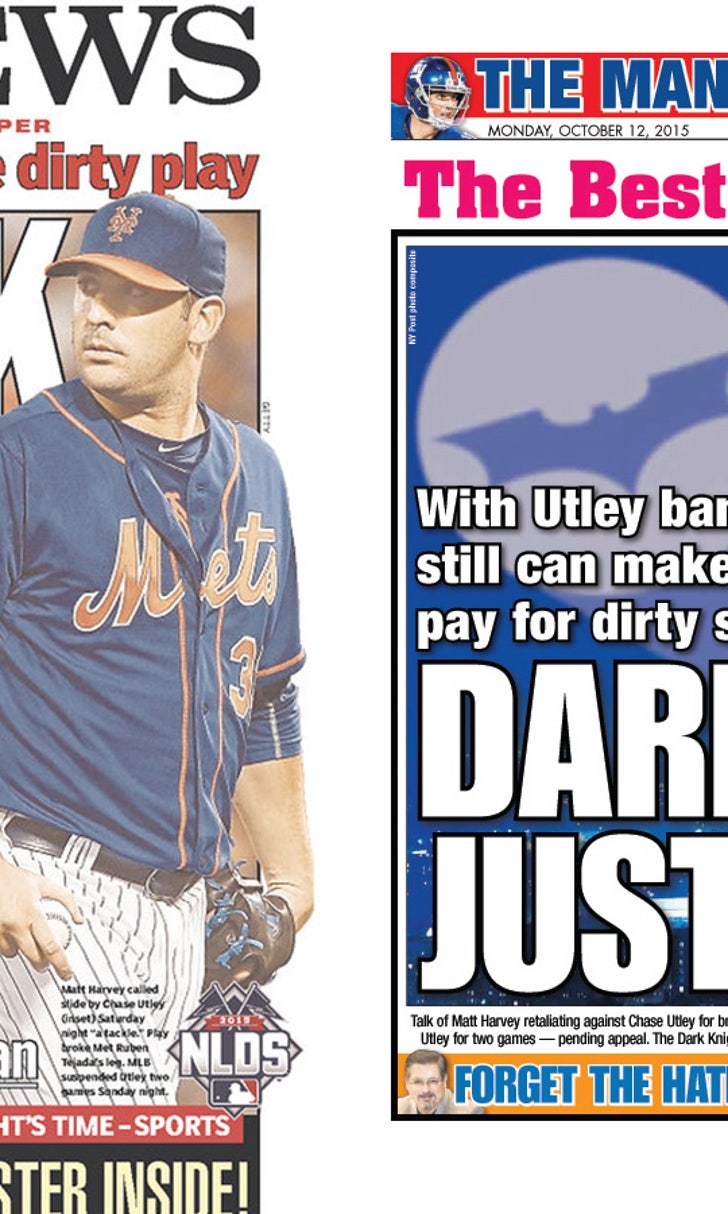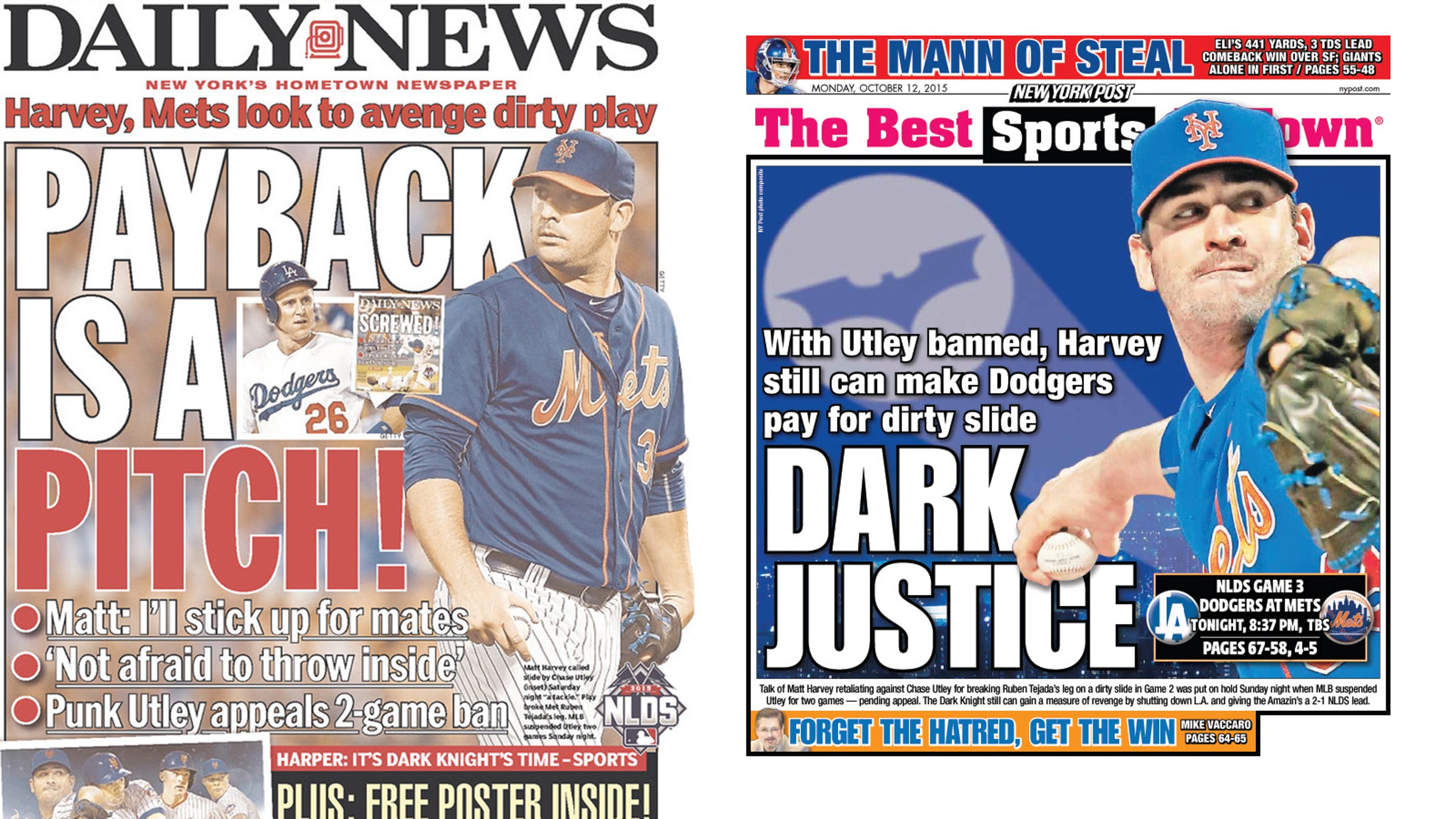 The thirst for revenge on Utley is real with NY tabloids
BY Jimmy Traina • October 12, 2015
WWE's "Monday Night Raw" airs Monday night (of course), but, if some fans and the New York tabloids get their wish, there could be more wrestling during the Dodgers-Mets game taking place at the same time.
After Sunday's off day in the series, which saw Los Angeles second baseman Chase Utley get suspended for an illegal slide that broke shortstop Ruben Tejada's leg during Game 2 Saturday night, the anger in New York is still strong.
The question on everyone's mind is whether Mets starting pitcher Matt Harvey will plunk a Dodgers player or his teammates might be extra hard with their slides
Judging by the front and back pages of the New York tabloids on Monday, justice needs to be served in some way.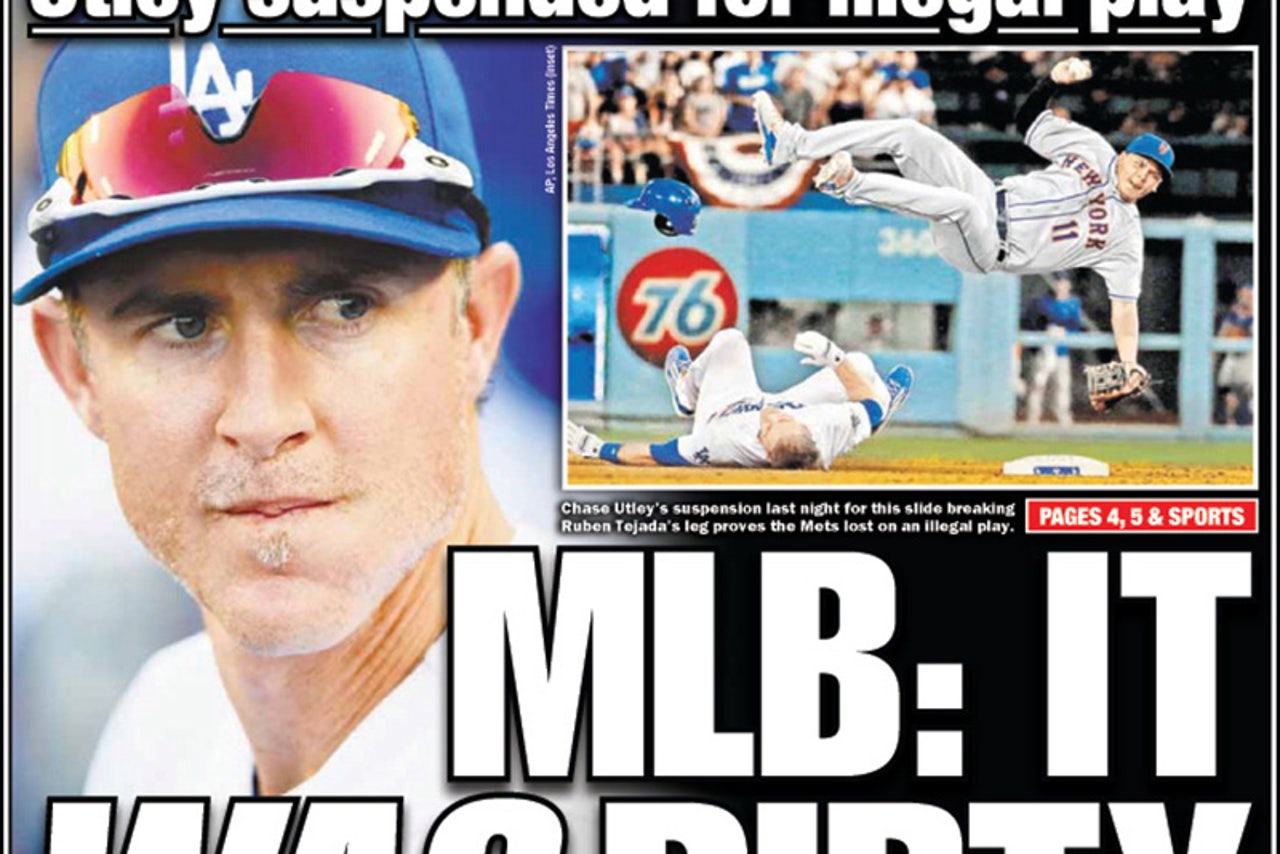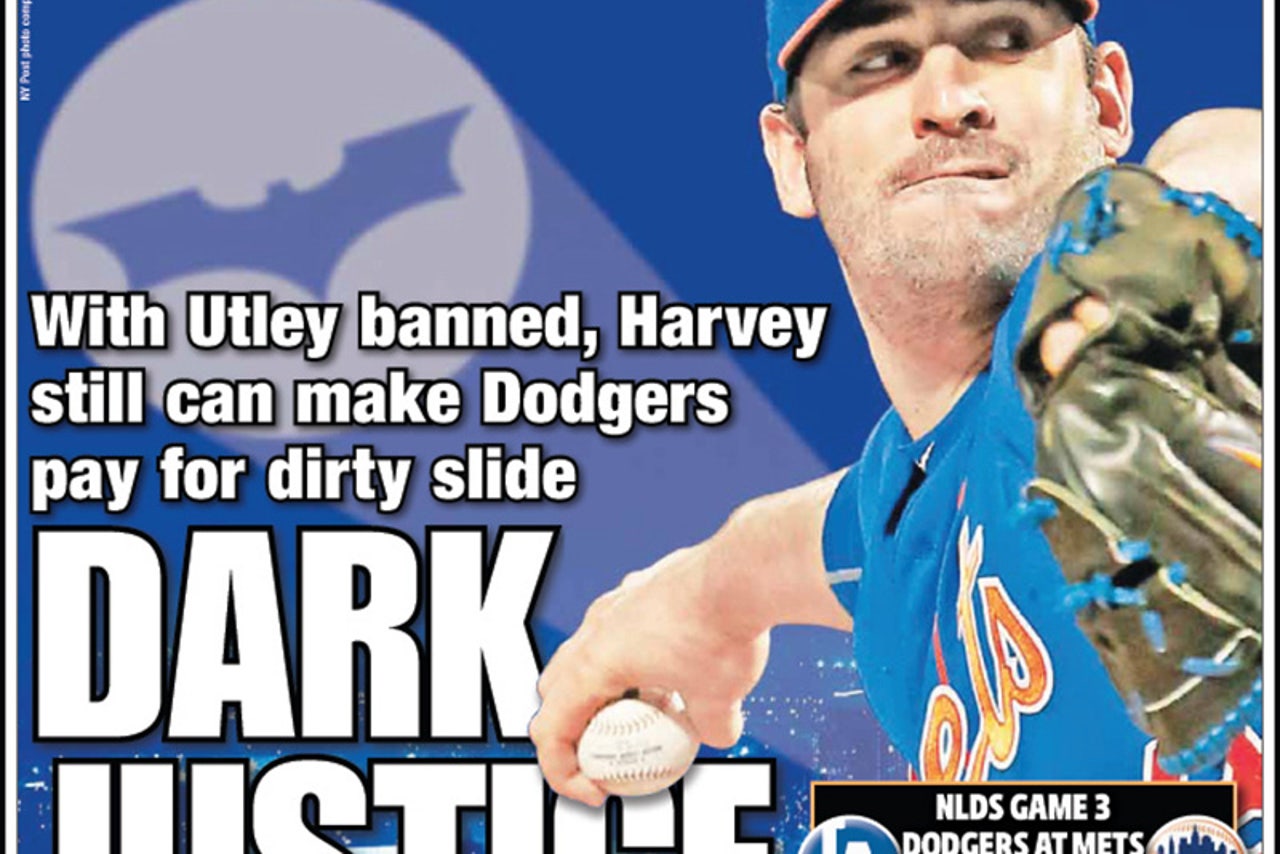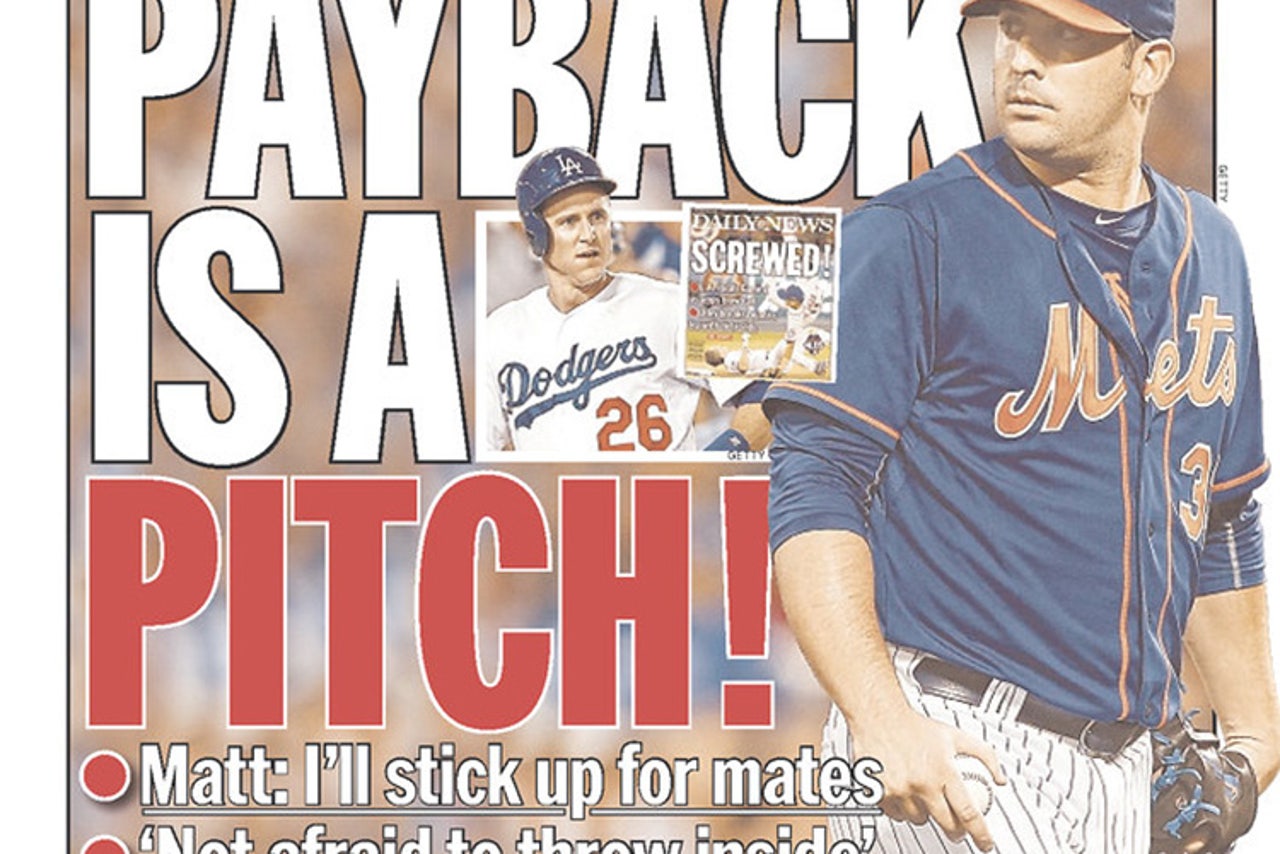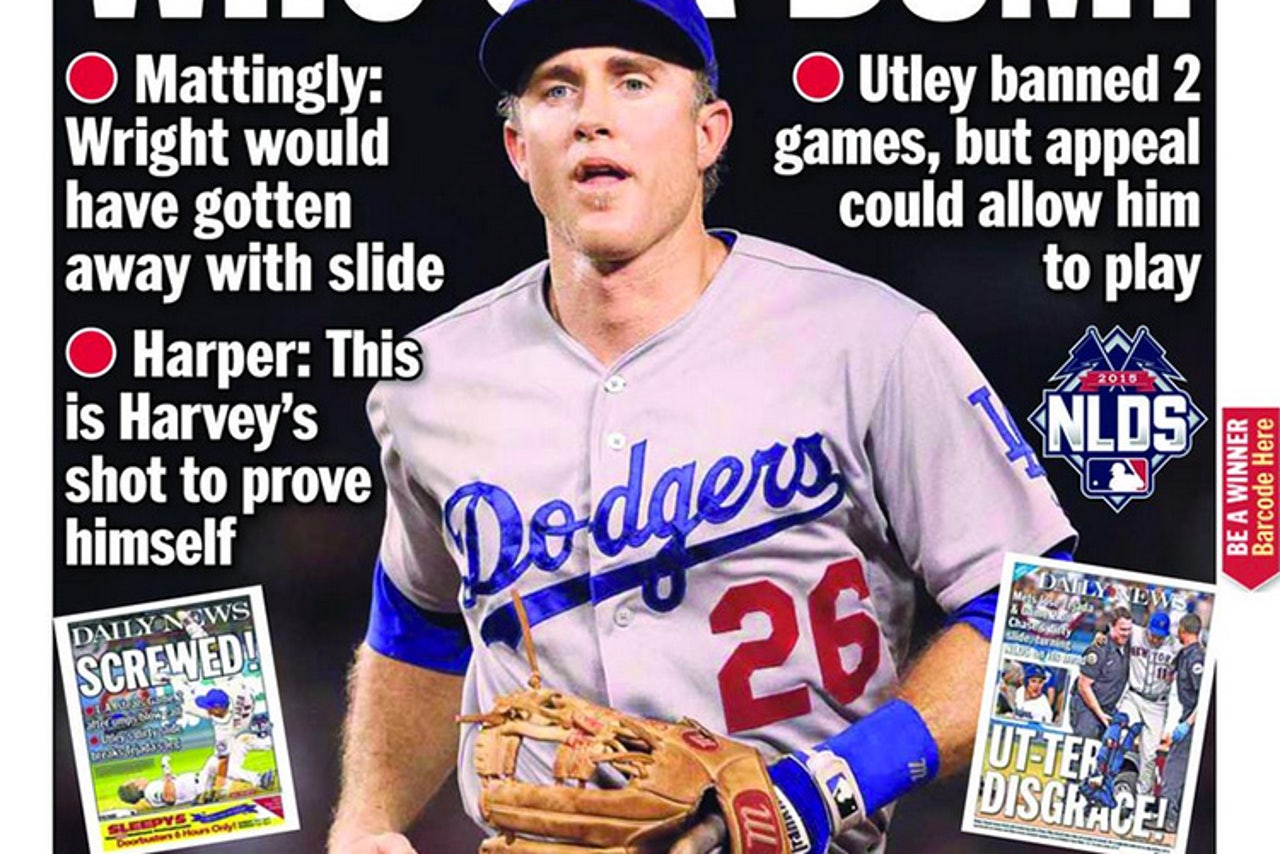 While most Mets fans are still angry about Utley's slide, some are just downright sad.
---
---