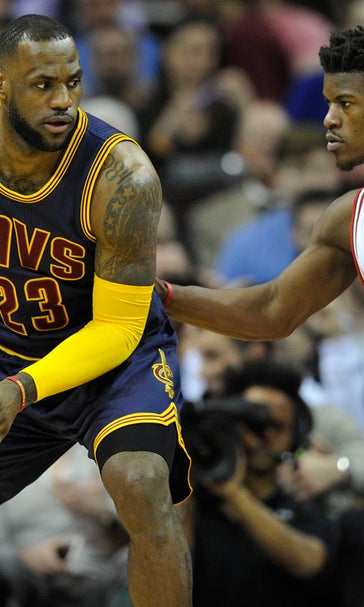 The Starting Five: Defense, shooting are core values for playoff contenders
April 21, 2015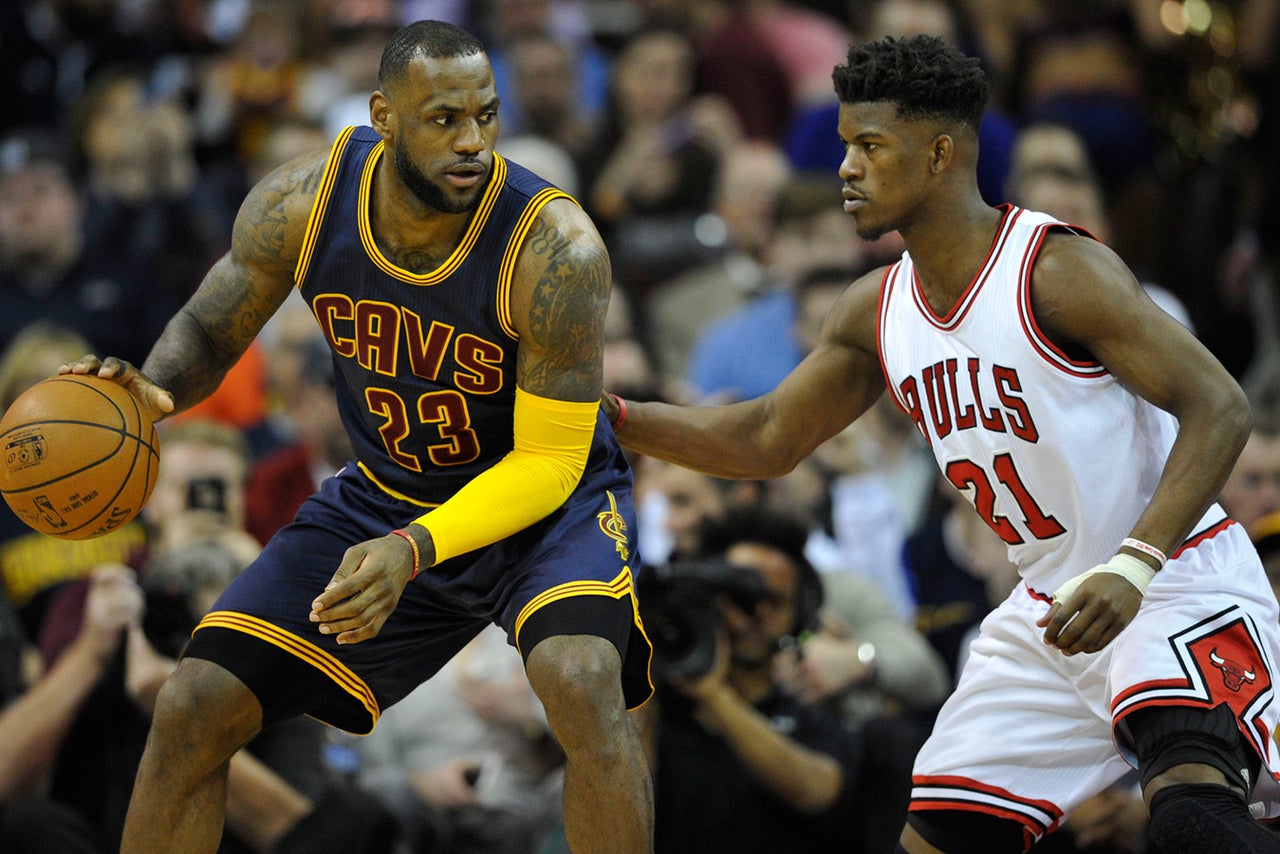 As the decibel level drops in Oakland, let's take a look at some playoff-related observations from around the NBA.
Through three entire days and nights of the 2015 postseason, we have zero defeats tagged on the Chicago Bulls, Cleveland Cavaliers, Atlanta Hawks and Golden State Warriors.
The Bulls have a 2-0 cushion against the Milwaukee Bucks, increasing the odds that they'll reach the Eastern Conference semifinals. And if that happens, Chicago likely will be matched against the Cavs, who simply seem too offensively gifted to avoid winning three more games against the Boston Celtics.
When the season began, most watchdogs were predicting a Bulls-Cavs matchup in the conference finals. A Bulls-Cavs showdown offers Derrick Rose against Kyrie Irving and Jimmy Butler taking on LeBron James. Cleveland four man Kevin Love would be required to do work against Joakim Noah.
The Warriors — up 2-0 after some uneven moments against the New Orleans Pelicans — weren't the popular choice to win the Western Conference when the regular season began, but they're a team many neutral observers would like to see reach The Finals.
As for Finals potential, a Warriors-Cavs battle would co-star first-year NBA head coaches Steve Kerr and David Blatt (the guy Kerr attempted to hire as an assistant at Golden State).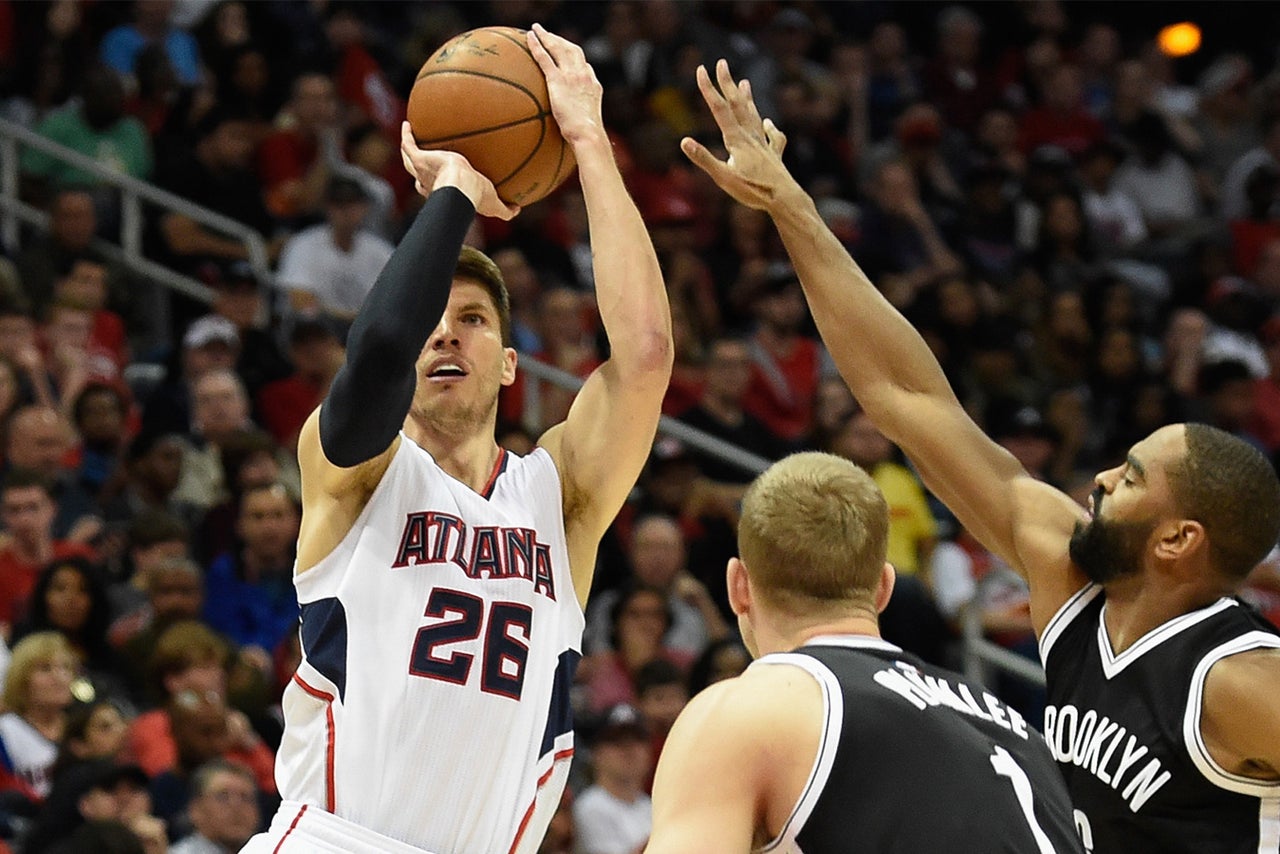 A love of the long ball are a common trait of this season's playoff teams.
The first three days and nights have come and gone with some trends emerging. Or perhaps we should refer to them as continuing trends from the regular season. 
The eight teams with the highest percentage of field-goal attempts occurring behind the 3-point arc are 7-3. Eight of the nine teams that hoisted the most 3s during the regular season reached the postseason.
The 16 playoff teams have averaged 97.5 points per game — down from the 100 averaged by all 30 during the regular season.
This only reminds us that teams still working are more committed to (and successful at) defense than most of those that aren't.
Those much-discussed, regular-season defensive issues of the Chicago Bulls have been (at least) temporarily assuaged by playing the Milwaukee Bucks. After struggling since their big trade-deadline moves, the Bucks are averaging 86 points in two losses to the Bulls while making only 37.5 percent of their field-goal attempts.
And, in tribute to the individual skills of their superstars, the Clippers are fourth in scoring average and last in assists ... for now.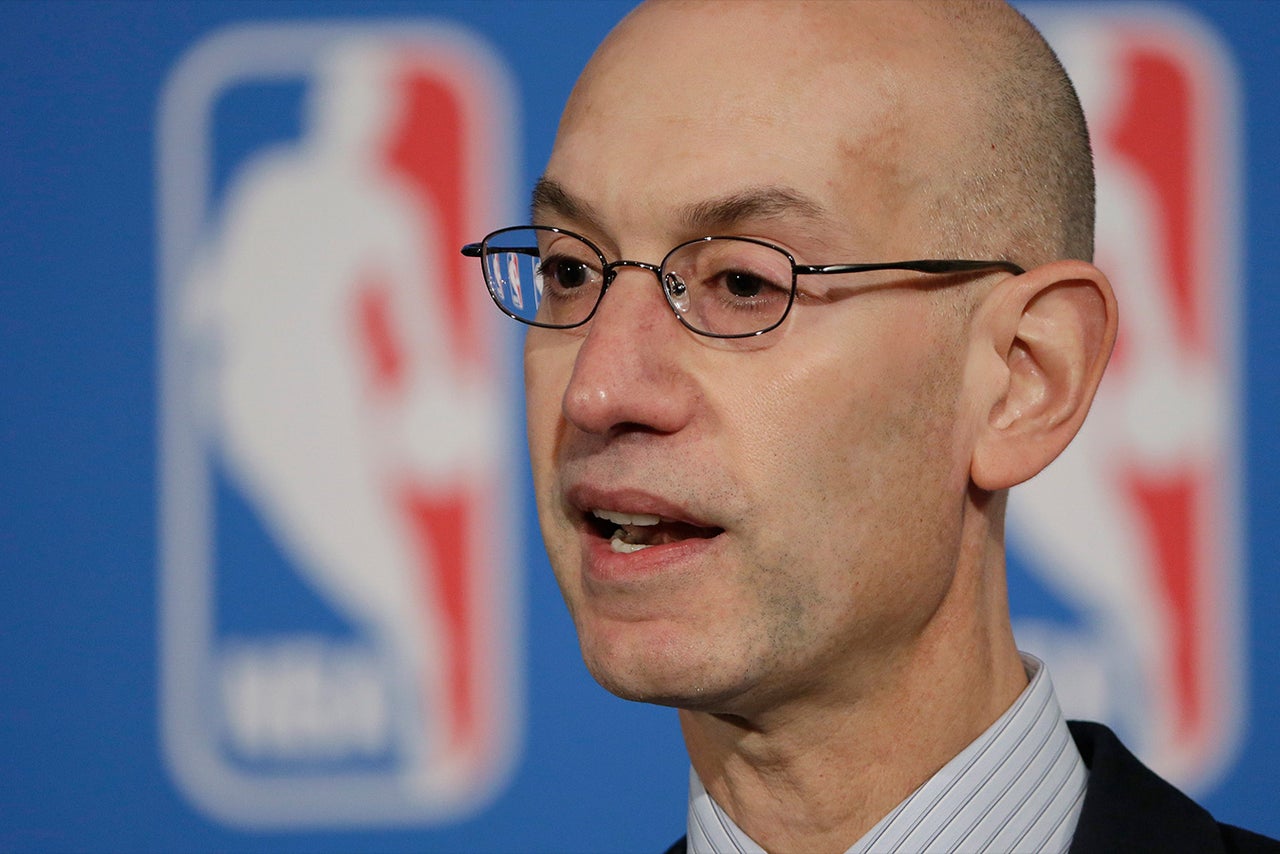 After a slight bump next season, NBA teams have been advised that the salary cap will jump $20 million in 2016 and another $20 million the following off-season.
At last week's Board of Governors meetings in New York City, teams were warned/advised that the salary cap — subsidized by the league's new TV deal — could balloon as much as earlier projections suggested.
Next season's cap is expected to increase from $63.1 million to $67.1 million per team, followed by a jump to $87 million in 2016-2017 and $108 million the following season.
Next summer's almost-$20 million hike could provoke some big decisions for members of this summer's free-agent class ... and the teams attempting to hire them.
Should the players in question seek a shorter deal and look to cash in when the cap reaches crazy levels? That's what we'll probably see from LeBron James, whose potential to play tremendous basketball each season seems fairly predictable.
But what about prospects who have not exactly produced at levels commensurate with how they're about to be paid? Will they attempt to hammer out shorter deals and bet on their ability to outplay those contracts?
Or will they go the security route, opting for long-terms deals now?
Teams, of course, will have similar decisions.
Please note that the players' union and teams also could opt out of the current collective bargaining agreement a year from this December.
Lovely.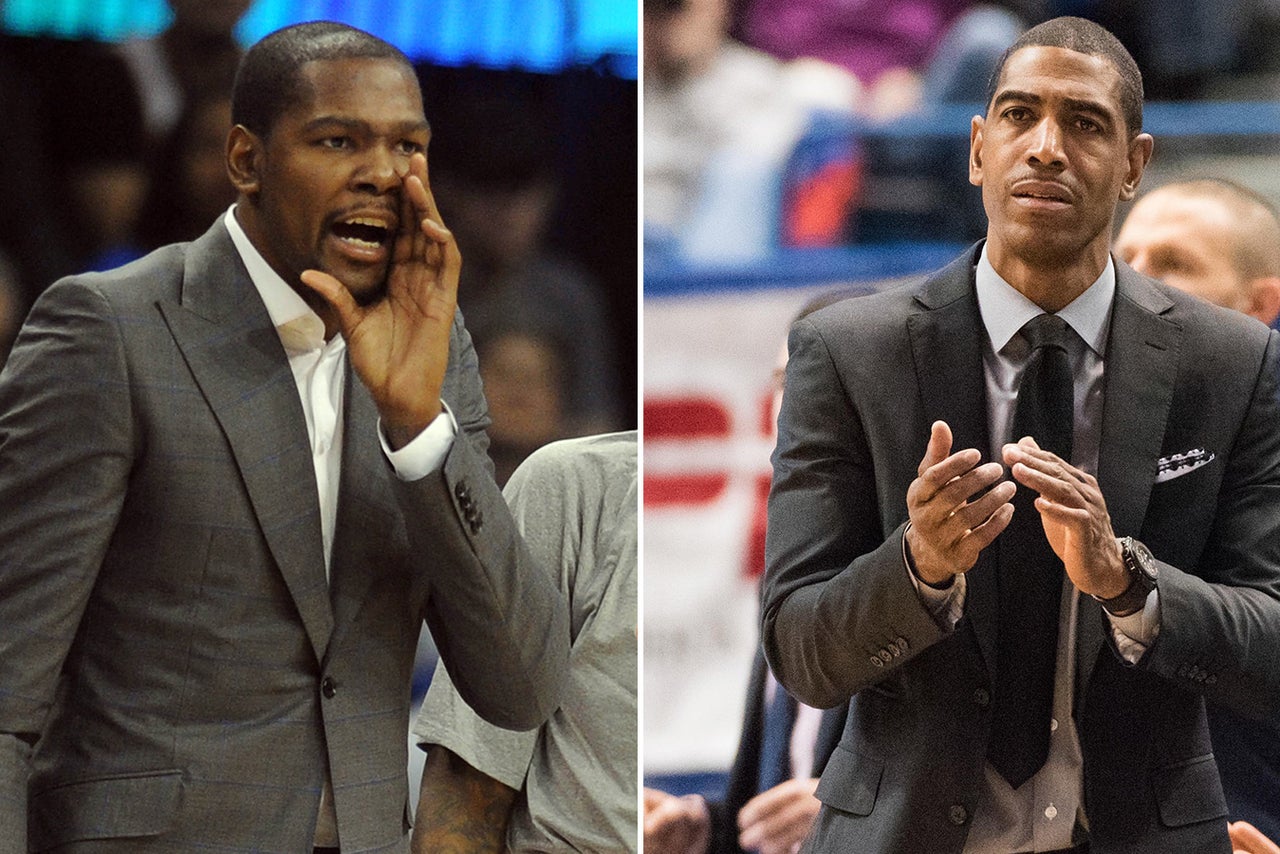 Kevin Durant and Connecticut coach Kevin Ollie are buddies from their days as teammates with the Thunder.
With rumors of Scott Brooks' demise as head coach of the Oklahoma City Thunder, it's time for some dedicated reporters to dust off rumors that Connecticut coach Kevin Ollie will be pursued by OKC as a means of coaxing the reenlistment of franchise superstar Kevin Durant.
Durant, you may recall, is fond of Ollie, who was a Thunder teammate five years ago.
It also should be pointed out that the buyout from Ollie's contract at UConn — sweetened after he coached the Huskies to the 2014 NCAA tournament championship — is a cool $5 million. But with the league's new TV bounty and the threat of losing Durant, that probably wouldn't be prohibitive.
In another form of superstar-free agency chatter, there's a reported 50-50 chance that power forward LaMarcus Aldridge will return to the Portland Trail Blazers this summer. The surprisingly low 50-50 was the tally of current teammates polled for their opinions.
The notion of Aldridge looking elsewhere gained steam after the Blazers were boat-raced in their first-round opener against the Memphis Grizzlies.
Speaking of Memphis, Grizzlies free agent-to-be Marc Gasol and Aldridge reportedly are both potential targets of the San Antonio Spurs.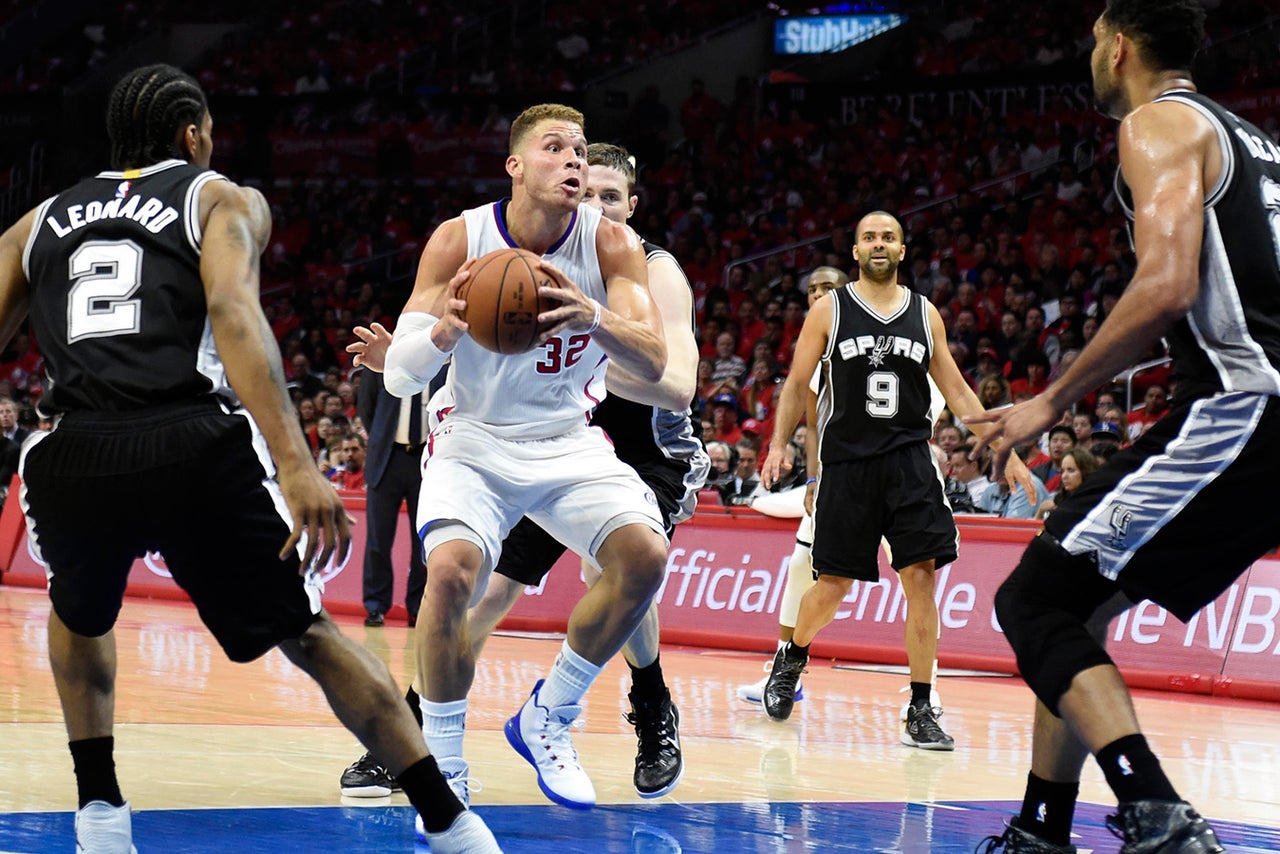 Enjoy the Clippers-Spurs matchup for as long as it lasts; it's too bad it didn't come later in the playoffs.
Bad seeding rules.
Thanks to rewards for division champions (hello Blazers), the San Antonio Spurs and Los Angeles Clippers are meeting in the first round of the Western Conference playoffs.
This means we'll reach the conference semis with one of these really outstanding teams on vacation.
And that's pretty rotten.
But let's enjoy this particular matchup while it lasts (hopefully seven games).
It starts with the mind games co-starring Spurs coach Gregg Popovich and Doc Rivers of the Clippers.
And then there's the marquee point-guard battle between Tony Parker of the Spurs and L.A.'s Chris Paul.
Although it would be foolhardy to dismiss the Spurs after convincingly losing Game 1, which two NBA superstars have more to prove than CP3 and teammate Blake Griffin?
By the way, it really is annoying listening to TV analysts barking about the Griffin-Tim Duncan matchup. Unless there's a switch or cross-match in transition, those two rarely will square off.
---
---