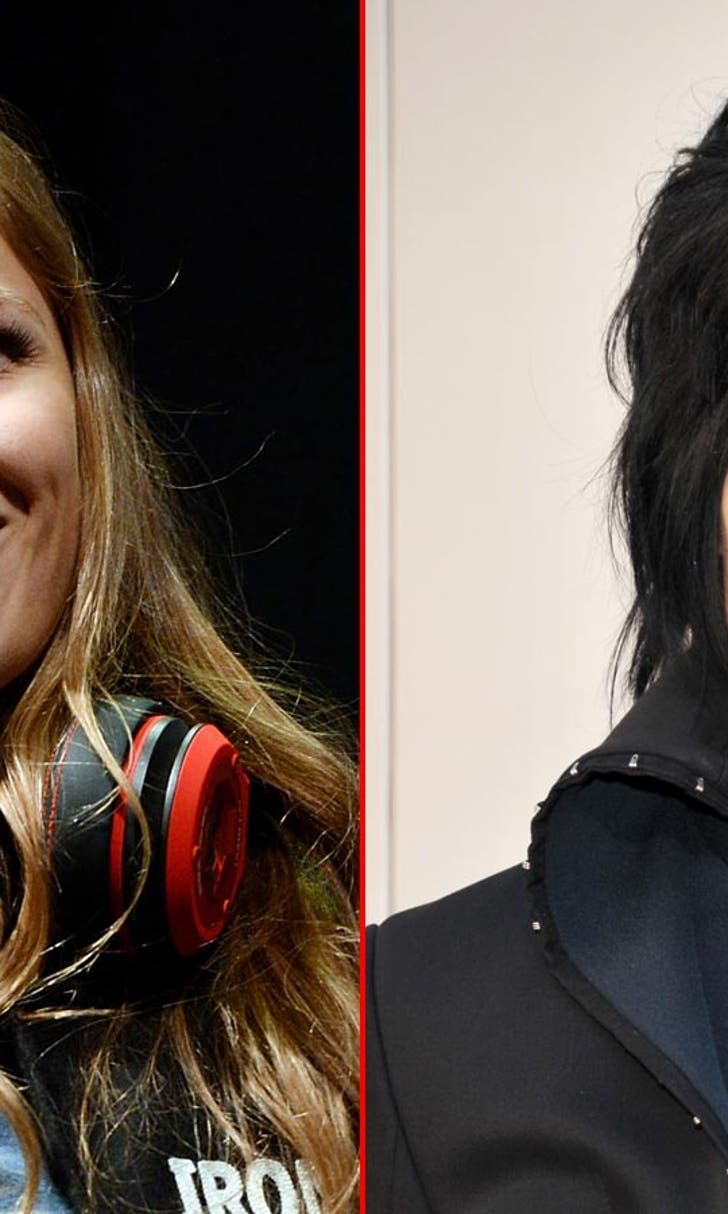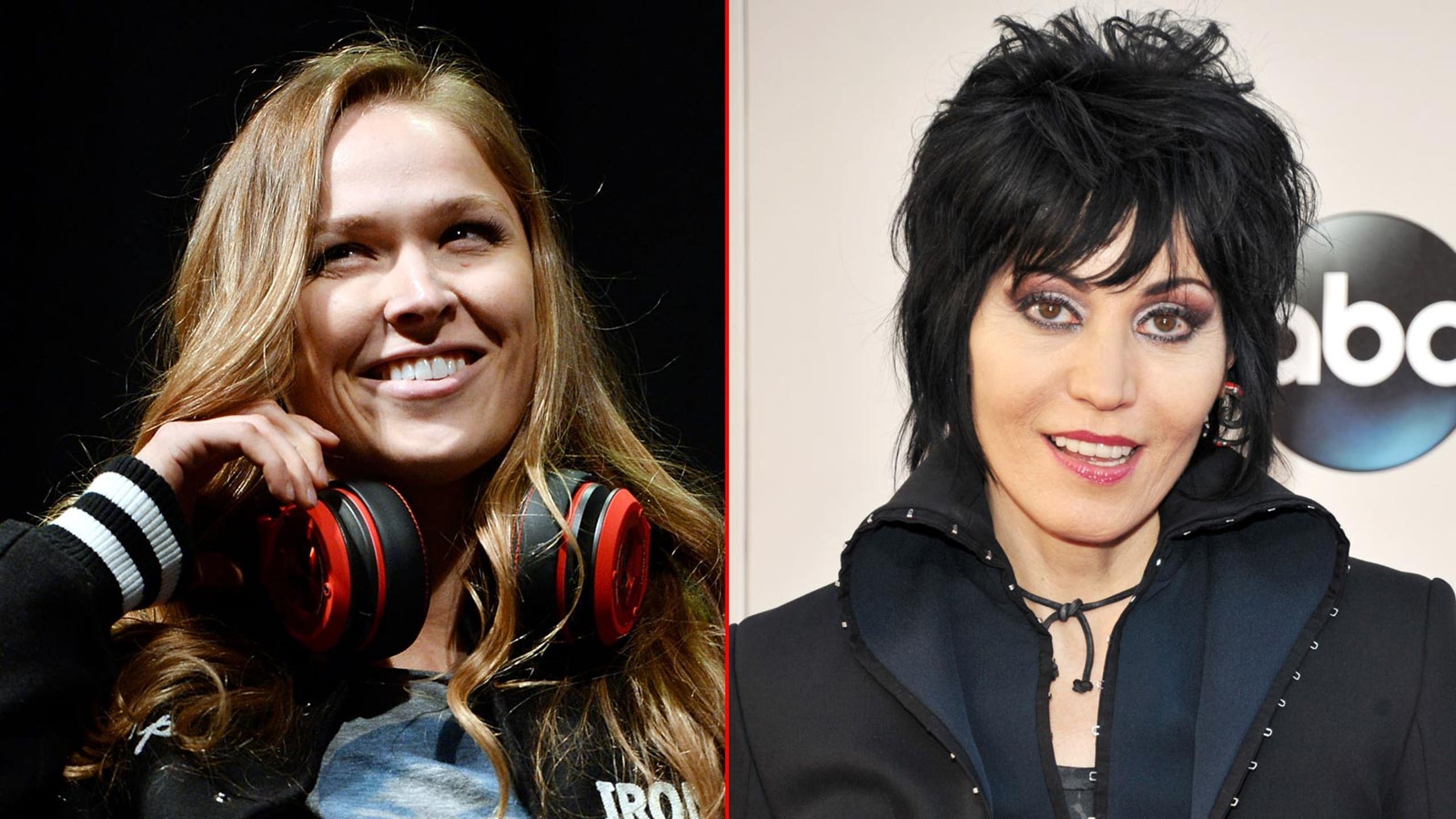 The Soundtrack: Walkout songs from UFC 170
BY foxsports • February 24, 2014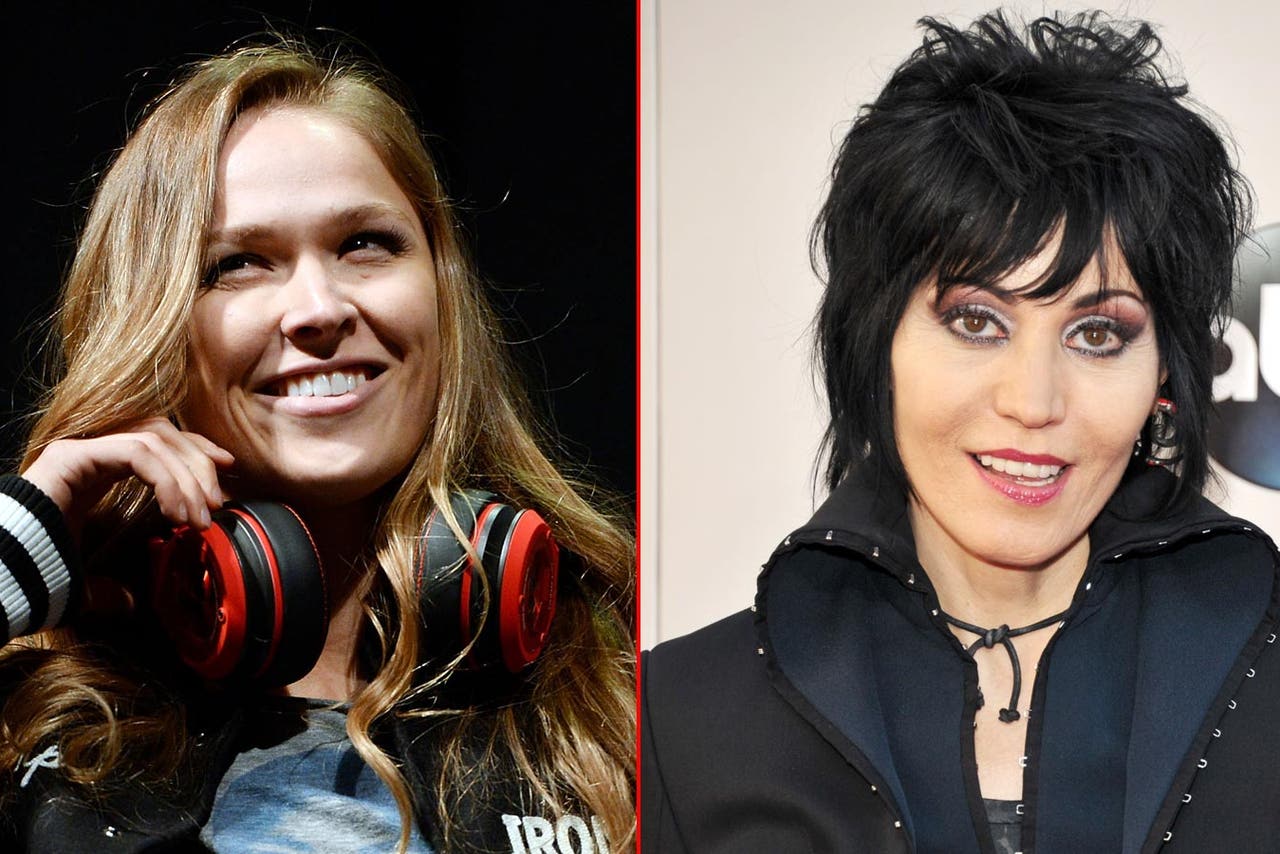 Ronda Rousey closed out UFC 170 with possibly her most dominant performance yet, and that's really saying something considering she finished every previous opponent with an armbar and the majority of them ended in the first round.  This time around, however, Rousey finished off Sara McMann with a knee to the liver that crumpled the former Olympic silver medalist, handing the UFC women's champion her first career TKO.
Beyond her performance inside the cage, Rousey also set the stage once again with one of the best walk outs in the entire sport.  Ever since her first fight against Miesha Tate in 2012, Rousey has become a big fan of walking out to the track 'Bad Reputation' Joan Jett and given the former Olympic bronze medalist's attitude, this really is the perfect song for her.
The song was featured on Joan Jett's debut solo album of the same name in 1981 after she was a part of the legendary all girl punk band The Runaways.  In a film made about the group years later, Jett was portrayed by Twilight actress Kristen Stewart.  Jett also happens to be a personal friend of UFC president Dana White.
Key fight lyric: 'I don't give a damn about my bad reputation'
Rousey's opponent Sara McMann decided to go with a something a little more modern and more nu-metal as she walked out to 'Indestructible' by the band Disturbed.
The track was the third single from the Chicago band from an album of the same name. The track was actually written by lead singer David Draiman as an anthem for soldiers going to war.  "It's meant to be something that would make them feel invincible, take away their fear, make them strong," Draiman said about the song. Despite selling millions upon millions of albums worldwide, Disturbed actually split in 2011 although the group insists that they will get back together for a new album at some point in the future.
Key fight lyric: "Every broken enemy will know that their opponent had to be invincible"
Daniel Cormier may live in San Jose these days, but he will always be a Louisiana boy at heart and that's why his walk out track has stayed consistent lately using the song "Right Above It" by New Orleans native Lil' Wayne.  It's the same song Cormier has used for his past couple of fights and it certainly doesn't hurt when the artist is watching the fights at home and giving you a shout via Twitter.
Key fight lyric: "I ain't a killer, but don't push me"
Rory MacDonald might managed the biggest opposites in UFC history considering his last walk out song to what he used on Saturday night at UFC 170. For his last bout against Robbie Lawler at UFC 167, MacDonald opted to trot to the cage to some hip-hop/R&B courtesy of Rihanna. This time around he chose the track 'Seek and Destroy' by Metallica from their first album 'Kill Em All'.  The song was originally recorded in 1983 and has become a fan favorite of Metallica any time they play a concert.  'Seek and Destroy' has regularly been used as the closing song in many of Metallica's sets in the past two decades.
Key fight lyric: We are scanning the scene in the city tonight. We are looking for you to start up a fight
Stephen 'Wonderboy' Thompson had his own walkout song customized for him before he ever even made it to the UFC, he just didn't know it yet.  The song 'Wonderboy' courtesy of the comedy group Tenacious D just made all the sense in the world for the former kickboxer to use for his fights.  Strangely enough, Thompson didn't use the song when he first arrived in the UFC, but for his last few bouts he's been rocking the Tenacious D.
Tenacious D is a band made up of actors Jack Black and Kyle Gass and the video for the song was directed by Spike Jonze, who is currently nominated for an Oscar for his work on the 2013 film 'Her'. 
Key fight lyric: Wonderboy, what is the secret of your power?
There is an old myth in MMA that walking out to a song by rapper Eminem will almost certainly spell your doom, but Erik Koch bucked that trend by walking out to the track 'Survival' while also managing to win his fight by knockout in the first round.  Now, the Eminem curse is well known in MMA circles, but is it possible that hex was topped by an even bigger one courtesy of his opponent Rafaello Oliveira?
For his walkout song, Oliveira chose the P. Diddy track 'Coming Home', which is quietly reserved for fighters competing in their hometown and since he's not from Las Vegas and the track should have been retired after Mark Hominick used it when fighting in Toronto at 129 or when Charlie Brenneman used it while fighting in Pittsburgh in 2011, the curse was on at UFC 170.
Eminem, your curse just can't trump the Diddy hometown hex.
Full List of UFC 170 Walkout Songs (those available or recognizable during the broadcast)
Ronda Rousey "Bad Reputation" by Joan Jett
Sara McMann "Indestructible" by Disturbed
Daniel Cormier "Right Above It" by Lil' Wayne
Patrick Cummins "Long Tall Sally" by Little Richard
Rory MacDonald "Seek and Destroy" by Metallica
Demian Maia "Numb" by Linkin Park
Mike Pyle "Remember the Name" by Fort Minor
TJ Waldburger "TNT" by AC/DC
Stephen Thompson "Wonderboy" by Tenacious D
Robert Whittaker "Hells Bells" by AC/DC
Alexis Davis "Royals" by Lorde
Erik Koch "Survival" by Eminem
Rafaello Oliveira "Coming Home" by P. Diddy
Yosdenis Cedeno "El Animal" by Gente de Zona
Ernest Chaves "We Right Here" by DMX
---