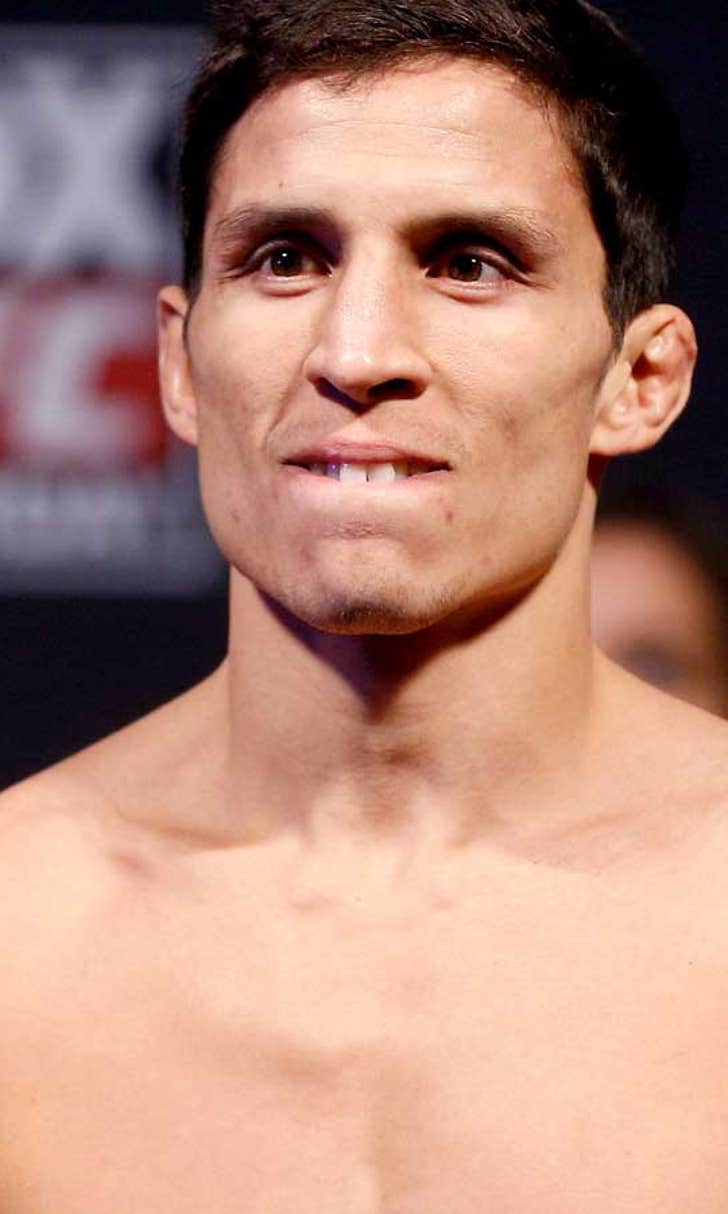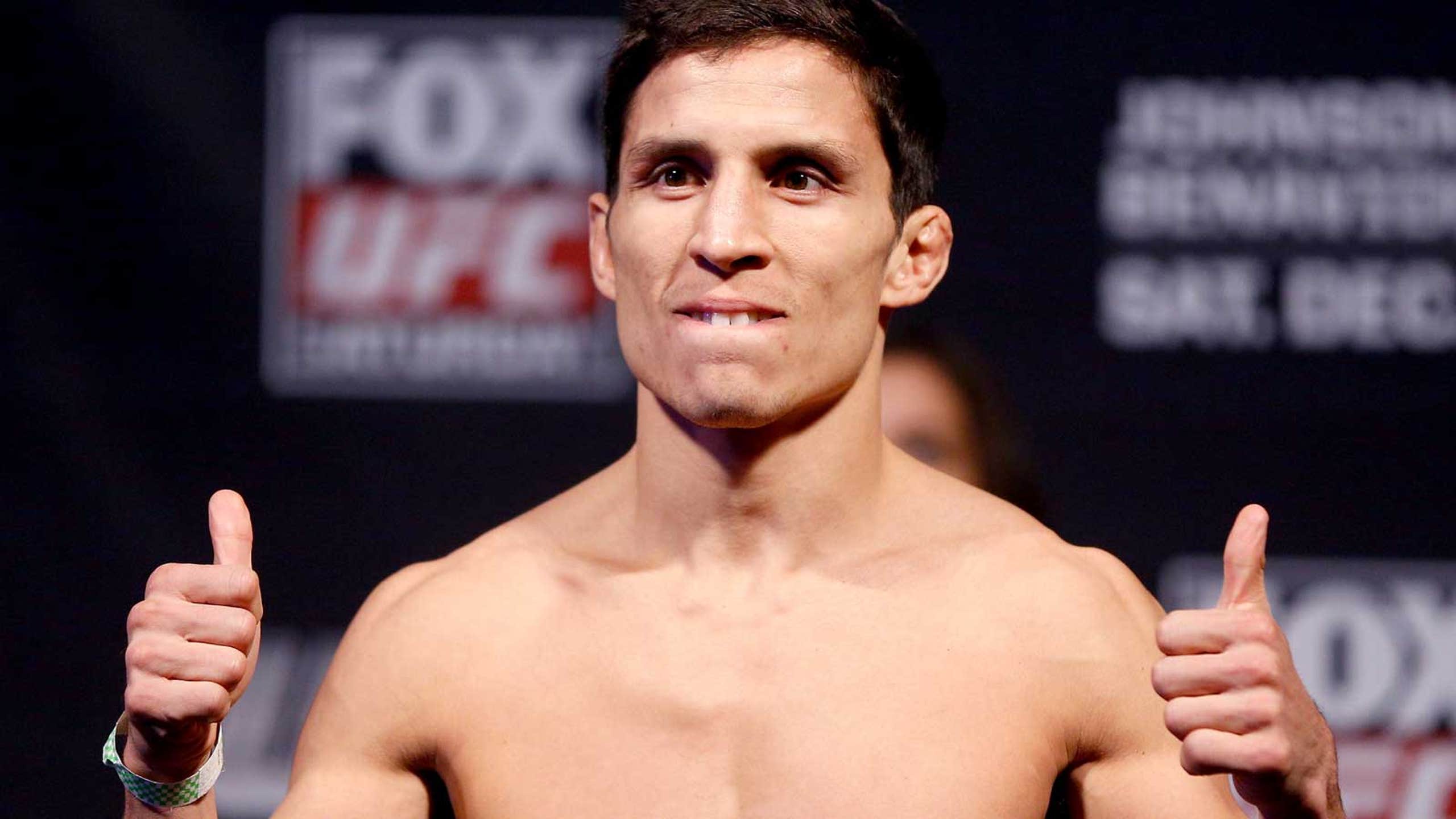 The Soundtrack to UFC Fight Night: Edgar vs. Swanson - the walkout songs
BY Damon Martin • November 25, 2014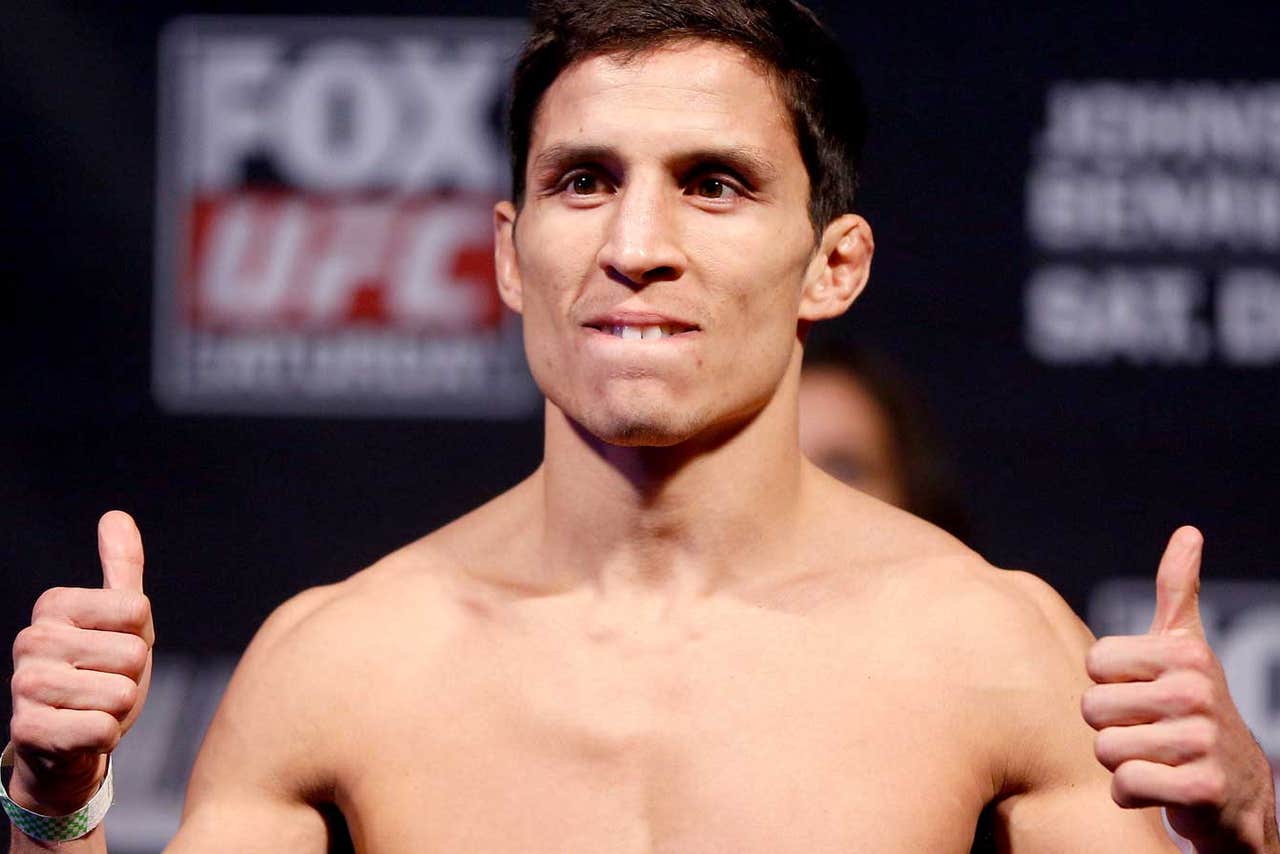 Saturday night in Austin, Texas was not only the site of one of the biggest featherweight fights of the year as Frankie Edgar took out Cub Swanson in the main event, but the fighters at the show managed to use some of the best and most unusual walkout songs of the year.
The list was dabbled by a few classic choices as well as some random professional wrestling theme songs mixed in by a couple of different fighters.
At the top of the card was Frankie Edgar, who used his standard walkout song as he trotted to the cage to get ready for his fight against Swanson in the headline bout.
Edgar has been using the song "Kick in the Door" by The Notorious B.I.G. for some time now and it's become one of the best walkouts in the entire sport.  Edgar, who hails from New Jersey, just across the bridge from Biggie Small's former stomping ground in Brooklyn, seems like the perfect candidate to use the track.  Here's hoping he never changes it either.
His opponent, Cub Swanson went with a newer track that's currently being used by the Cincinnati Bengals as one of their in stadium 'hype' songs.  The track is titled "Jungle" by Jamie N Common and X Ambassadors and it fits the pro football team considering their home field is nicknamed 'the Jungle'.
Chances are Swanson chose this song because of its connection to the series 'Kingdom' airing on DirecTV. The first trailer for the show was set to this particular track and Swanson guest starred on the debut episode where he lost in a fight to Nick Jonas.  No, I'm not kidding. The track will definitely get you pumped up though and that's the desired effect.
Co-main eventer Bobby Green must have been a big WWE fan in the late 1990's or early 2000's because his walkout song was a classic track from the professional wrestling group known as 'The Brood' led by a character named Gangrel. It's a catchy tune for sure and when the song hit the speakers in Austin a UFC official (I won't name who) came up and said 'is that Gangrel's theme music?" to which I replied 'yes -- yes, it is". 
Bravo, Bobby Green.  Creative choice and for pro wrestling fans like myself this was a cool choice in songs.
The Austin fans got a few special treats when it came to the best walkouts in the sport on Saturday night because not only did Edgar use his old faithful before he stepped into the Octagon but so did Team Alpha Male fighter Joseph Benavidez.
Outside of one fight against Dominick Cruz where he went with 'The Payback' by James Brown, Benavidez has used the Ted Nugent track 'Stranglehold' for all of his other fights.  It's such a great track made special by the unforgettable guitar work at the opening of the song.  Benavidez is actually a huge music fan listening to tons of music from classic rock to rap and hip hop, but he seems fairly devoted to this song.  The Nuge may walk a really fine line these days when it comes to his philosophy and political meanderings, but he still made a great rock and roll song in his day.
The best walkout of the entire night -- hands down -- was during the preliminary portion of the show when German fighter Nick Hein made his way to the Octagon. When the music first hit, my ears immediately perked up because I knew the track but hadn't heard it in many years.  It was a song called 'Badstreet U.S.A.' and unless you watched professional wrestling in the early 1980's, there's a chance you've never even heard of this song.  For old school fans like myself, this was an anthem chanted out by a group know as 'The Freebirds' led by Michael P.S. Hayes.
The song was actually one of the first custom made tunes for any professional wrestler -- a full two years ahead of Hulk Hogan using Rick Derringer's track 'Real American'.  The Freebirds are credited as one of the first ever acts to use entrance music, starting out with the Lynyrd Skynyrd tune 'Free Bird' and then later recording this track with Hayes helping out on the lyrics and vocals.
It's still unclear how Hein chose this song, but it was awesome nonetheless.
Here's a full list of the walkout songs used in Austin for UFC Fight Night: Edgar vs. Swanson (those available)
Kailin Curran out to "He Knows My Name" by Francesca Battistelli.
Paige VanZant to "Let's Go" by Trick Daddy
Akbarh Arreola out to "El Son De Los Aguacates" by Tamborazos Zacatecanos Del Canon De Juchipila.
Yves Edwards out to "Dream On" by Aerosmith
Nick Hein out to "Bad Street USA" by the Freebirds.
James Vick to "Bring Em Out" by T.I.
Roger Narvaez out to "Tell the World" by Lecrae.
Luke Barnatt to "Come Together" by The Beatles
Josh Copeland out to "My Songs Know What You Did in the Dark" by Fall Out Boy.
Isaac Vallie-Flagg out to "Can't Hold Us" by Macklemore.
Matt Wiman to "Midnight" by Coldplay
Dustin Ortiz out to "Thunderstruck" by AC/DC.
Joseph Benavidez to "Stranglehold" by Ted Nugent
Jared Rosholt out to "Lunatic Fringe" by Red Rider
Chico Camus out to "Ready for Whatever" by T.I.
Brad Pickett to "Gertcha" by Chas and Dave
Edson Barboza out to "Meus ProPrios Meios" by Oficina G3.
Bobby Green to "Gangrel the Brood" from WWE music
Cub Swanson out to "Jungle" by Jamie N Commons and X Ambassadors.
Frankie Edgar to "Kick in the Door" by Notorious B.I.G 
---
---