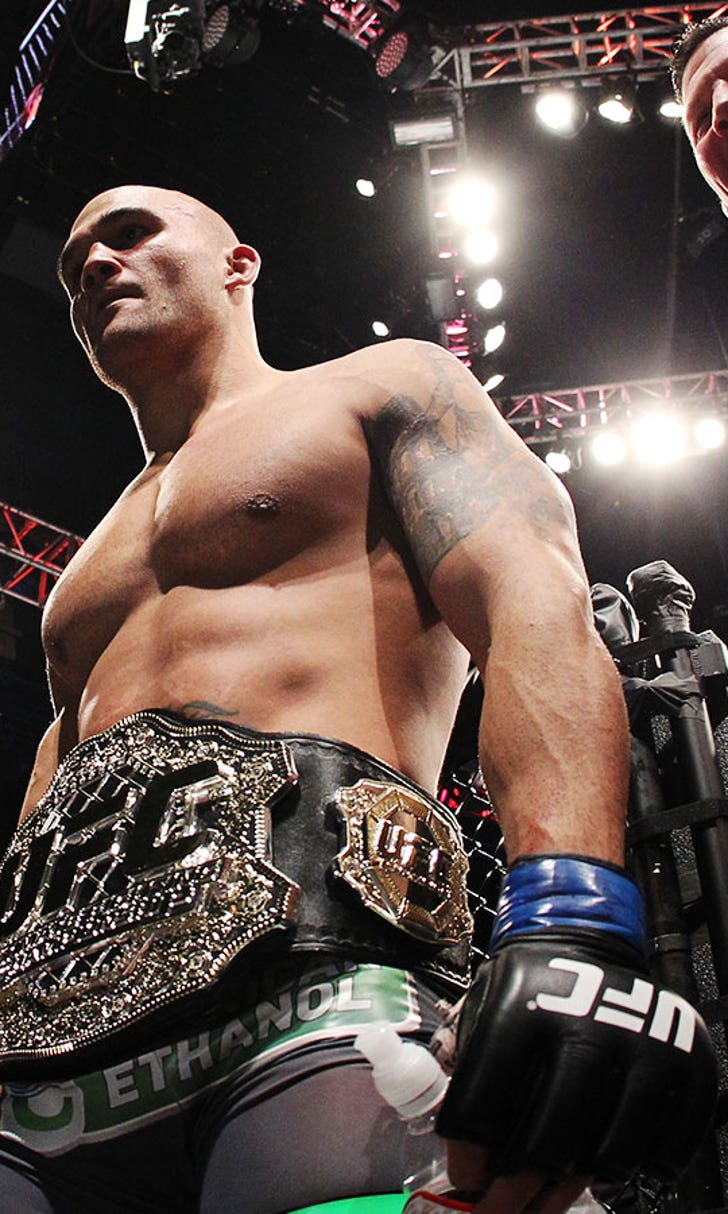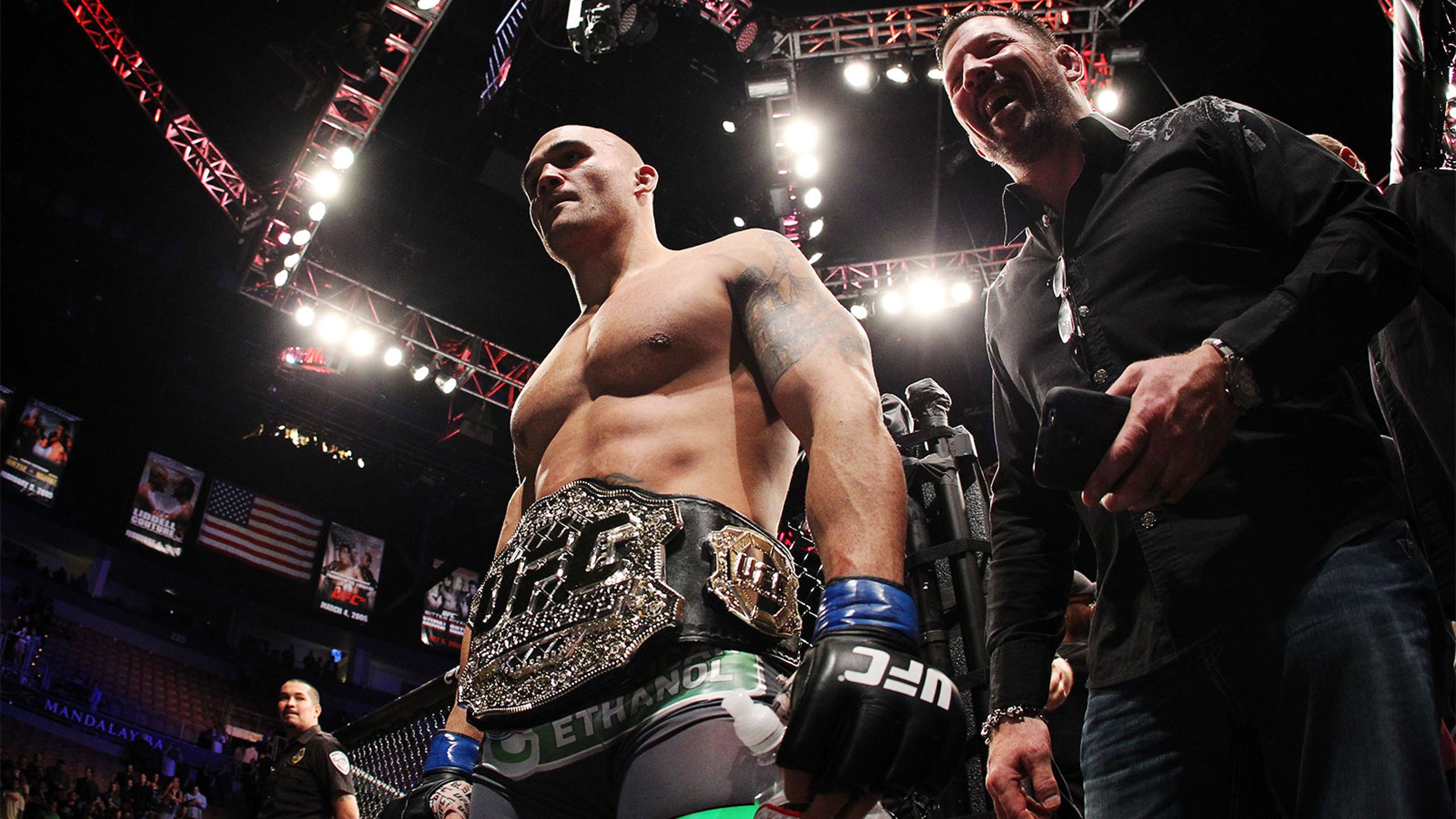 The Soundtrack to UFC 181: Hendricks vs. Lawler 2 - the walkout songs
BY Damon Martin • December 8, 2014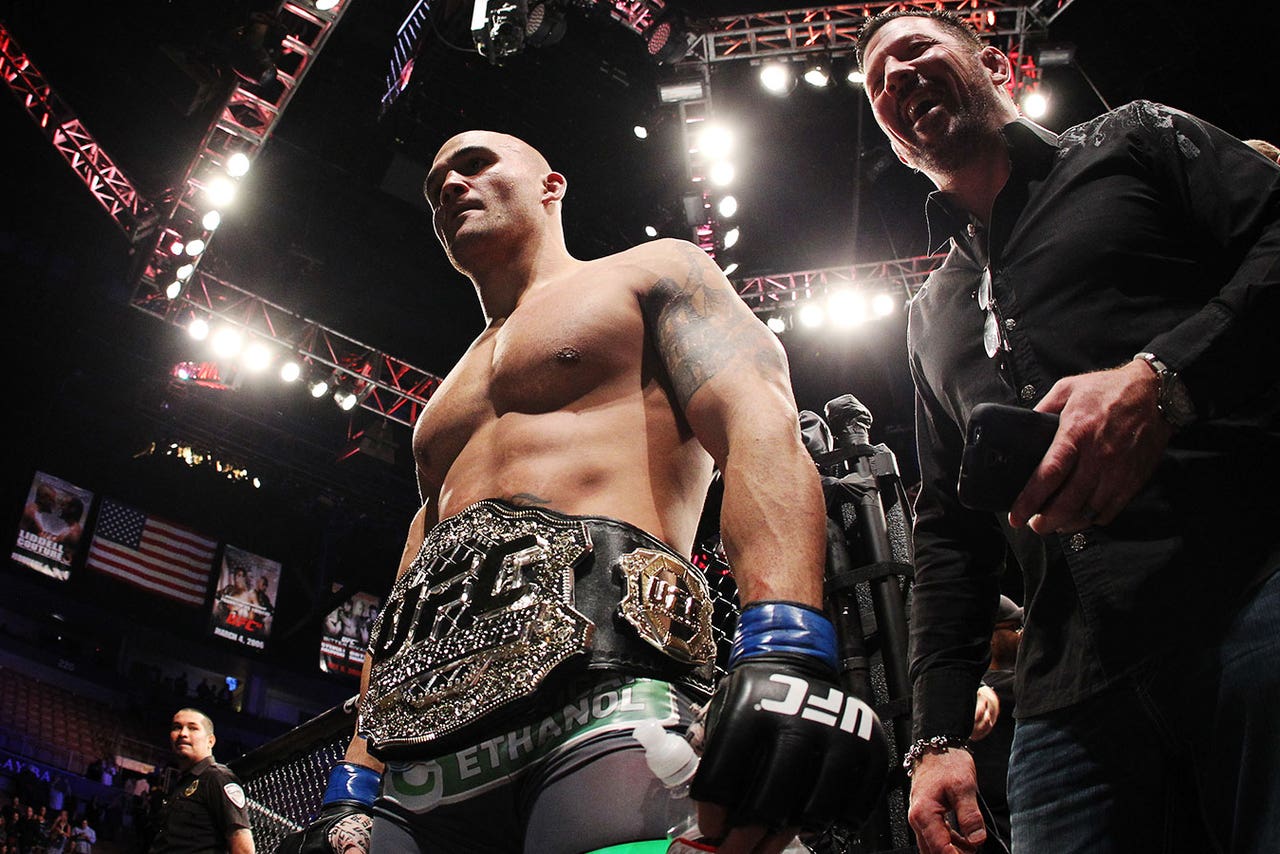 UFC 181 was not only the night where a new welterweight champion was crowned and a lightweight champion secured his title reign, but the fighters on the card managed one of the most interesting mixes of walkout songs in recent memory.
The high octane performances were met with the thumps of the music over the loudspeakers at the arena in Las Vegas as the fighters stomped towards the Octagon while building the crowd to a fevered pitch.
Change was a good thing when it came to walkout songs for new UFC welterweight champion Robbie Lawler, who had been using Eminem for his entrance music in recent fights but decided for his rematch against Johny Hendricks to switch things up.
Lawler with with the classic track 'Hold On, I'm Coming' by soul duo Sam and Dave.  First released in 1966, the track was actually co-written by Isaac Hayes, who most know for his classic theme to the movie 'Shaft' or prior to his passing the voiceover work he did as Chef on the Comedy Central show 'South Park'.
Anthony Pettis probably won't be able to change his walkout tune any time soon considering how perfectly it's set up for his nickname. The track appropriately is titled 'Show Time' by Tum Tum. 
As a matter of fact, when searching for the track on YouTube the top results all mention that the song is used as Anthony Pettis' walkout song.  The good luck charm worked again on Saturday night as he defended his UFC lightweight title and became the first person in history to finish Gilbert Melendez.
Brendan Schaub didn't leave UFC 181 with a win, but he did get a 'Victory' with his walkout tune courtesy of Puff Daddy, the Notorious BIG and Busta Rhymes.
The classic track from the Puff Daddy album 'No Way Out' samples the track 'Going the Distance' by Bill Conti, which comes from the 'Rocky' soundtrack and is one of the most sampled songs in recent memory.  Plus it's the Notorious BIG and that's always a good choice!
Todd Duffee opted to go with a little indie pop/rock for his walkout song selecting the track 'Pumpin Blood' by NoNoNo.  If the song sounds familiar it's because the Swedish band's tune was also used in a number of commercials including advertisements for the Samsung Galaxy and Garnier Fructis hair products.
To no one's surprise, Urijah Faber walked out with his standard song — 'California Love' by Tupac and Dr. Dre — but it was fun hearing his opponent Francisco Rivera go for a similar choice for his entrance music.
Rivera picked another track from Death Row Records — the same label where 'California Love' was released — and he went with 'Who Am I (What's My Name)' by Snoop Dogg, which was the first single off his debut solo album titled 'Doggystyle'.
If there was an award for best walkout song of the night, that would probably go to Josh Samman for his use of the track 'Take Me to Church' by Irish artist Hozier.  Sure, it's completely overplayed and has been featured on seemingly a dozen trailers and TV shows, but it's just so damn catchy!  On the flipside, worst walkout song of the show definitely goes to Sergio Pettis for picking the song 'Great Expectations' by Diggy Simmons because just no.
Here's the full list of walkout songs avialble for UFC 181: Hendricks vs. Lawler 2
Robbie Lawler out to "Hold On I'm Coming" by Sam & Dave.
Johny Hendricks to "$50 and a Flask of Crown" by Bleu Edmondson
Gilbert Melendez out to "Silly Puddy" by Zion I, The Grouch. 
Anthony Pettis to "Show Time" by Tum Tum
Brendan Schaub out to "Victory" by Notorious BIG and Puff Daddy. 
Travis Browne to "Kamate Kamate" by Aotearoa Maori Singers
Anthony Hamilton out to "In My Mind" by Ivan Gough.
Todd Duffee to "Pumpin Blood" by NoNoNo
Abel Trujillo out to "Lifestyle" by Rich Gang, Young Thug.
Tony Ferguson to "The Party Has Begun" by Freestyle
Francisco Rivera out to "Who Am I?" by Snoop Dogg.
Urijah Faber to "California Love" by Tupac and Dr. Dre
Josh Samman out to "Take Me to Church" by Hozier.
Eddie Gordon to "Stop Being Greedy" by DMX
Ashlee Evans-Smith out to "Take Back the Power" by The Interrupters.
Raquel Pennington to "Can't Hold Us" by Macklemore
Matt Hobar out to "Bulls on Parade" by Rage Against the Machine. 
Sergio Pettis to "Great Expectations" by Diggy Simmons
Clay Collard out to "Cool Kids" by Echosmith.
Alex White to "Your Sword vs. My Dagger" by Silverstein
---