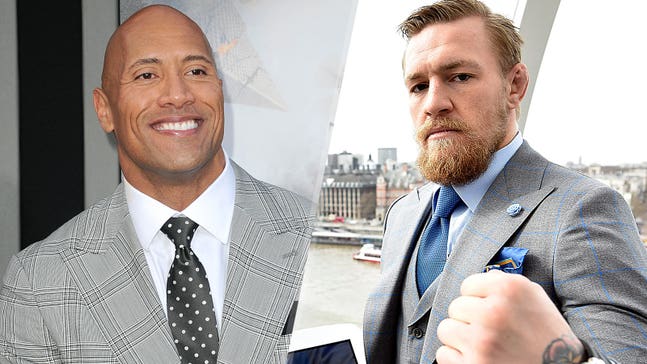 'The Rock': Conor McGregor reminds me of how I was in WWE
Published
May. 28, 2015 2:13 p.m. ET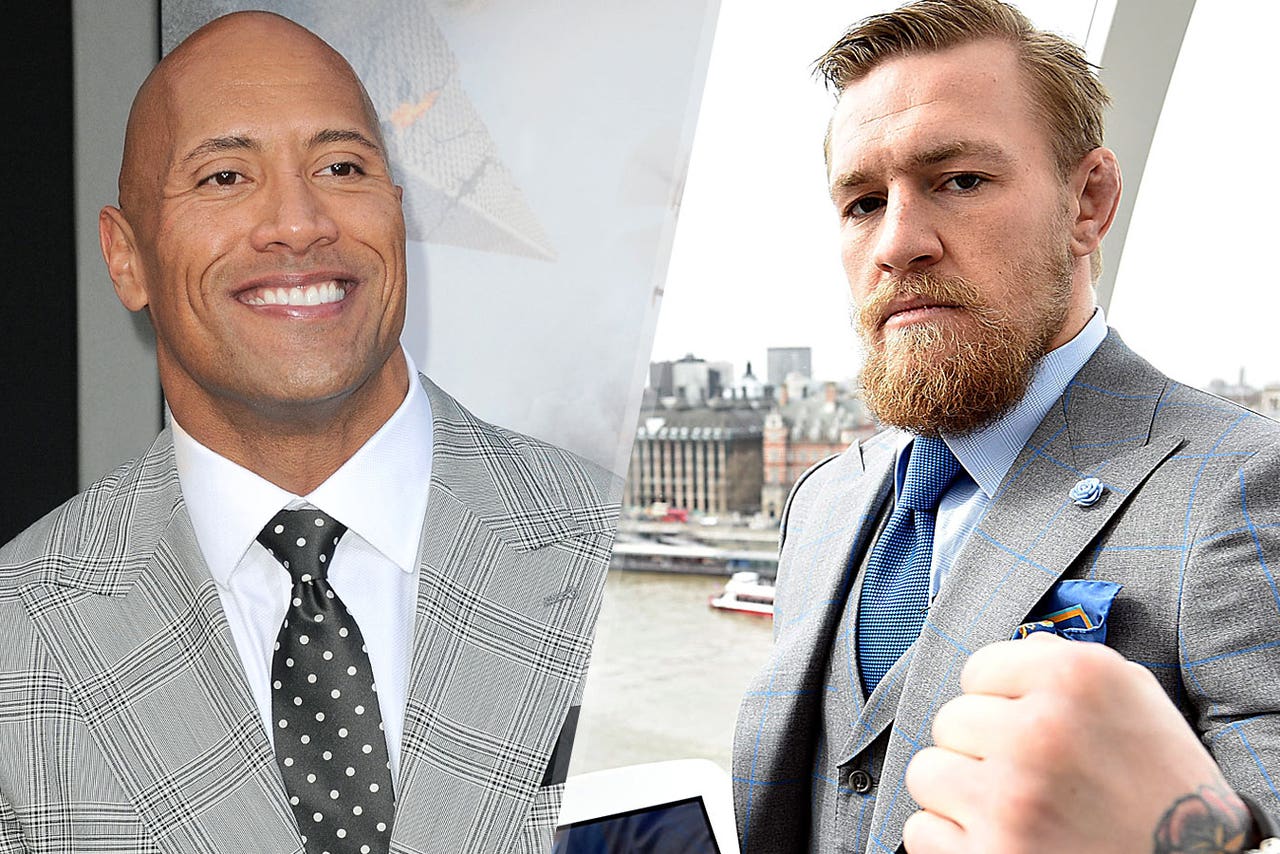 Count Dwayne 'The Rock' Johnson among the hordes of fans who are enthralled by watching every facet of what Conor McGregor does leading up to a fight.
Johnson is currently promoting his new movie 'San Andreas' and McGregor's name came up because the former WWE superstar is a noted UFC fan and close personal friend of UFC president Dana White.
Ever the politician, Johnson said in a recent interview that he's a huge fan of both McGregor and his UFC 189 opponent Jose Aldo, but there's just something about the Irish featherweight that feels like staring into a mirror, circa 1999.
"What I love about Conor is the same thing I love, by the way, about Aldo, with Aldo there's a quiet confidence and with Conor the confidence is not quiet. It reminds me of how I was in the WWE," Johnson said.
"I was bold and talking s**t and there was nothing I wouldn't say. Obviously in WWE it's a work and it's not real and we knew who was going to win and lose but I would do everything I could just in terms of what could I do to create interest. Conor's a smart guy like that. He creates great interest."
Unlike Johnson's persona made for TV, he believes everything about McGregor is genuine -- right down to the confidence that he believes he'll run through Aldo on July 11.
The former WWE champion and Hollywood superstar sees what McGregor is doing as promotion, but it's also serving another very important purpose.
He's getting in Aldo's head and Johnson believes that could be a major factor when the two featherweights step into the Octagon together this July.
"It's not, by the way, bulls**t. He backs it up," Johnson said about McGregor. "I think the fight is going to be incredible. When someone has a mental edge and at times I have seen Conor getting under Aldo's skin, it becomes an edge."
Johnson says no matter how much he enjoys McGregor's high jinks, he's still a big fan of Aldo as well and definitely looks forward to seeing the fight go down at UFC 189 in Las Vegas.
"I love that guy. I love Aldo, too, by the way," Johnson said.  "I respect these fighters so incredibly much. I love UFC and I think it's going to be an amazing fight."
---
---