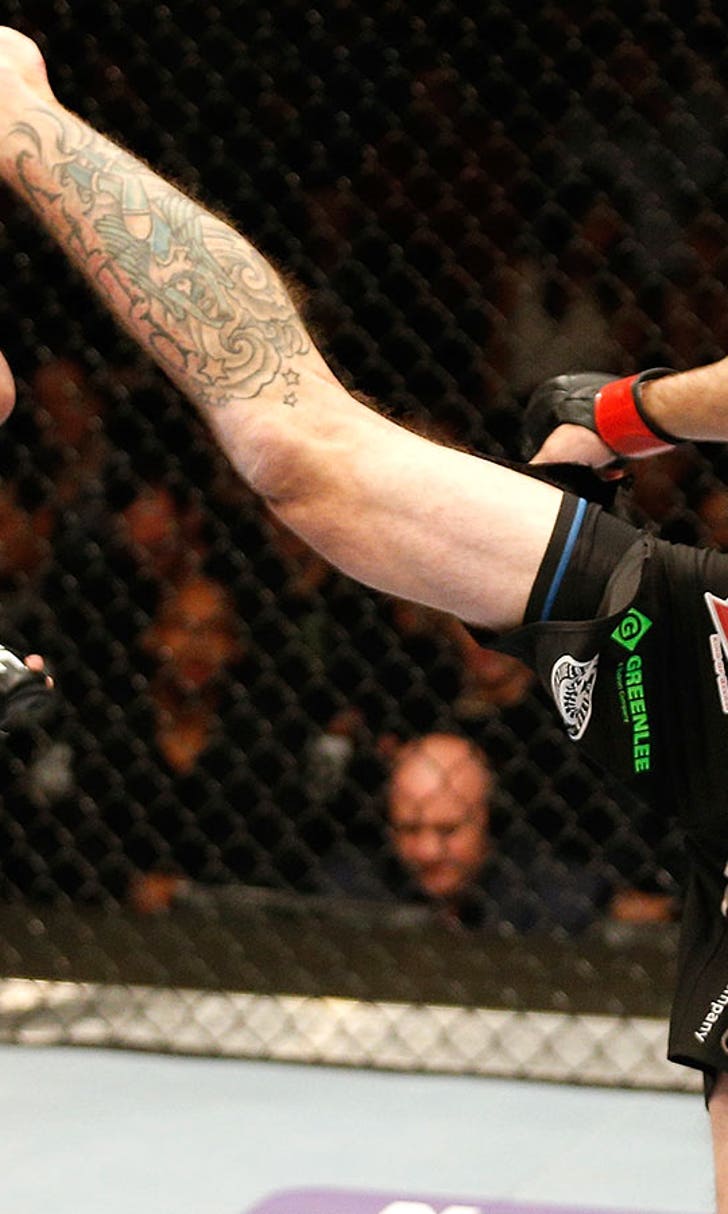 The real winners and losers from FOX UFC Saturday: Henderson vs. Thomson
BY foxsports • January 27, 2014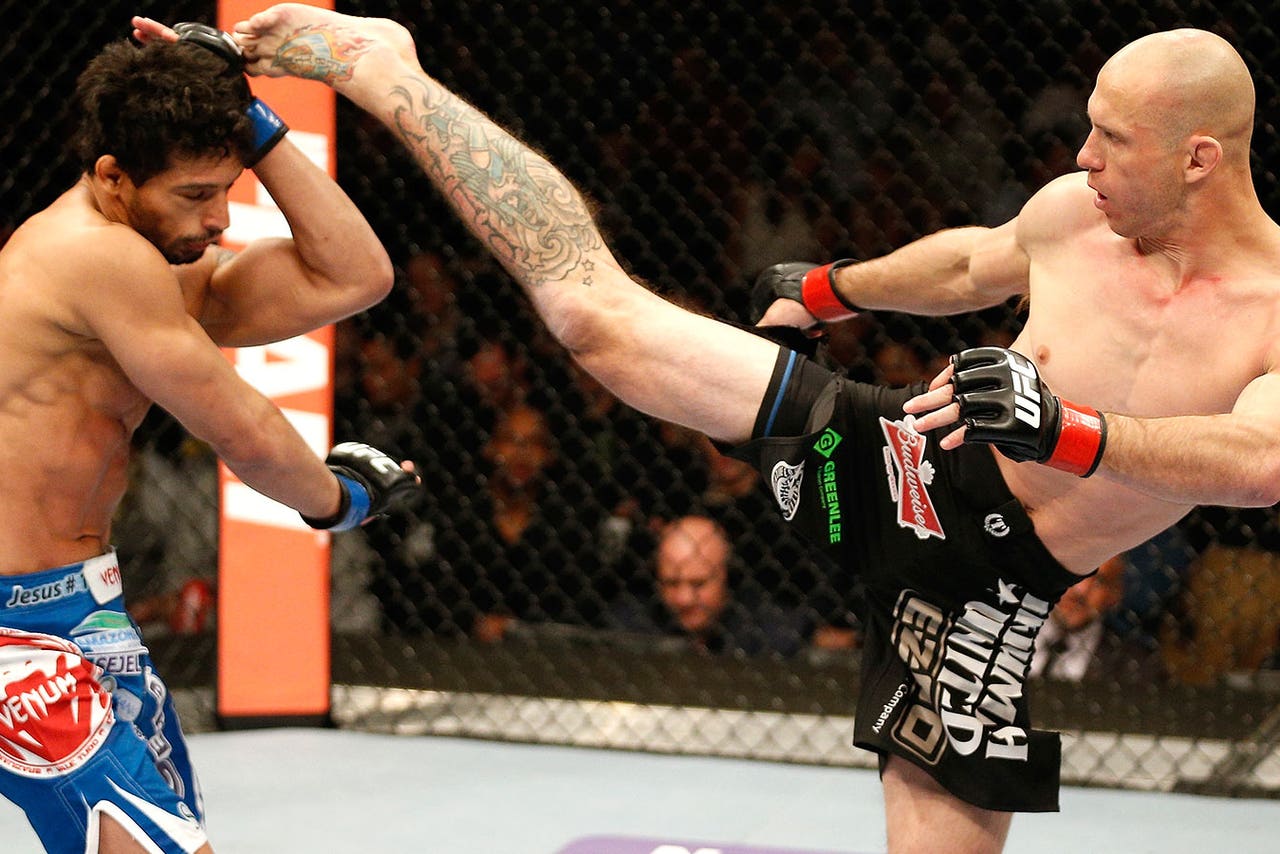 It was a card that was overshadowed by bad judging, but at least it was defined by something.
FOX UFC Saturday: Henderson vs. Thomson didn't produce a legitimate title contender from either of the top two fights. It didn't wow with many exciting finishes. And it didn't make anyone very excited about the future of top prospects.
But, as with any card, it did establish some things. Here are Haymaker's real winners and losers:
WINNERS
The marijuana business in Florida
Fight of the Night and Submission of the Night? Oh man. Alex Caceres just got $100,000 richer. In the post-fight press conference, Miami's "Bruce Leeroy" alluded to investing his new cash into something that will grow. Of course. Not a surprising statement from someone who tested positive for weed two fights ago.
Guys getting kicked upside the head
Remember when head kick knockouts were rare in MMA? Yeah, not so much anymore. FOX UFC Saturday was the first event ever to see three fights end with high kick KOs – Nikita Krylov, Daron Cruickshank and Donald Cerrone all scored them. Does this mean we don't have to see the Gabriel Gonzaga kicking Mirko Cro Cop in the head over and over anymore?
Gatekeepers
Nobody wants to see Eddie Wineland, Donald Cerrone or Benson Henderson in a title fight anytime soon, but they all won Saturday night, the former two in impressive fashion. At least most people enjoy watching Wineland and Cerrone fight, no matter the stakes. The same cannot be said of Henderson, who is MMA judges' favorite fighter.
LOSERS
Judges … again
How many times does this have to happen until there's reform? Media members almost unanimously scored the main event Saturday for Josh Thomson, yet Benson Henderson got the nod. And one judge even scored four rounds for "Bendo." That's downright obscene. This is the fourth time Henderson alone has been involved in a controversial five-round decision. MMA is supposed to be a progressive sport. If the NFL and MLB can make technological advancements, what's MMA afraid of?
The lightweight division
There was a time, not too long ago, where people talked about 155 pounds being the best weight class in the UFC. Now, we can't even find a viable contender to Anthony Pettis' title. Benson Henderson didn't do nearly enough to earn a rematch Saturday night despite beating Josh Thomson. Gilbert Melendez? T.J. Grant? Featherweight and middleweight have surpassed lightweight at the top of the UFC pecking order. At least 155 still has Khabib Nurmagomedov.
Roufusport
Duke Roufus' camp is still one of the best in the sport. And he produces arguably pound-for-pound the most exciting guys in MMA (with the exception of a certain former Bellator welterweight champion). But Saturday was no bueno for the boys from Milwaukee. Sergio Pettis was submitted in the third round by Alex Caceres, snapping his 10-fight, career-opening win streak. And Mike Rhodes didn't look great in his UFC debut, falling by decision to George Sullivan. Plus, Chico Camus, who had a falling out with Roufusport, beat Yaotzin Meza by decision.
---