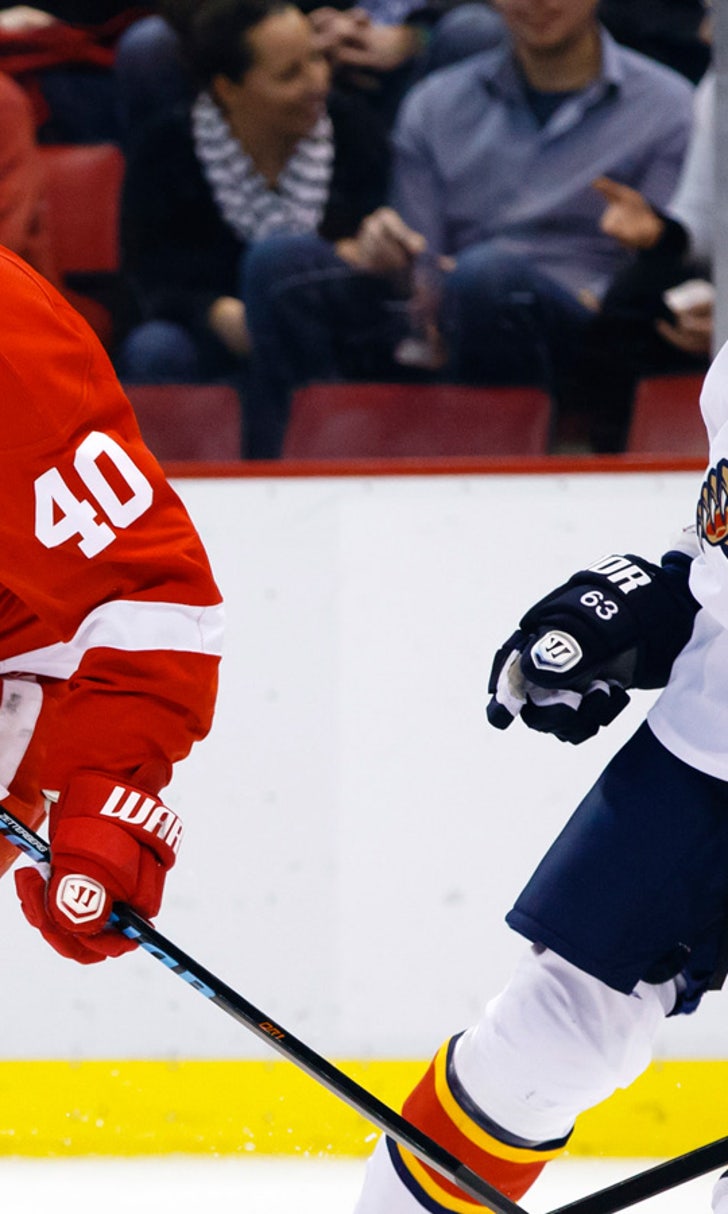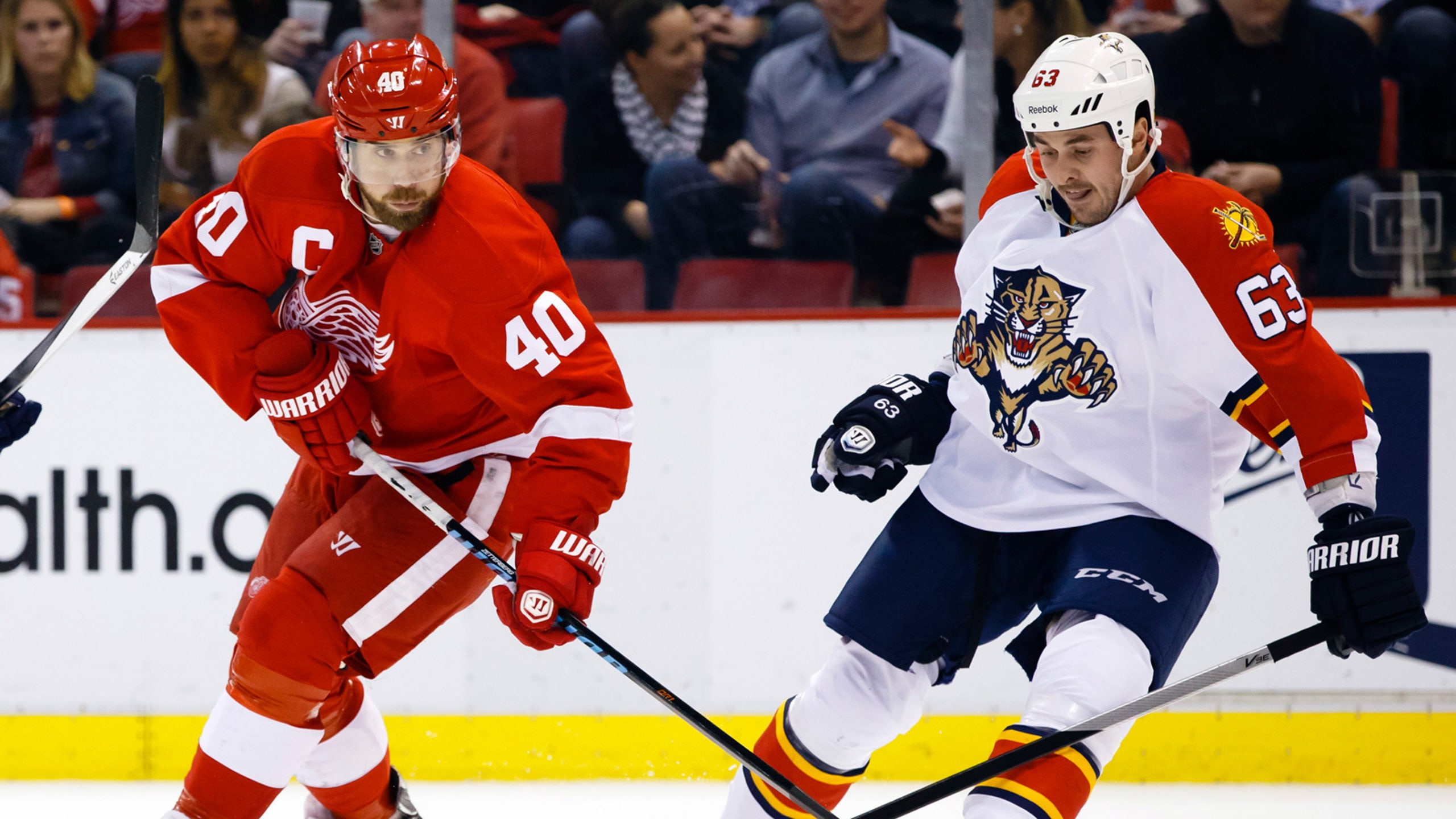 The 'Rat' is back: Bolland healthy again, creating havoc for Panthers
BY foxsports • December 16, 2014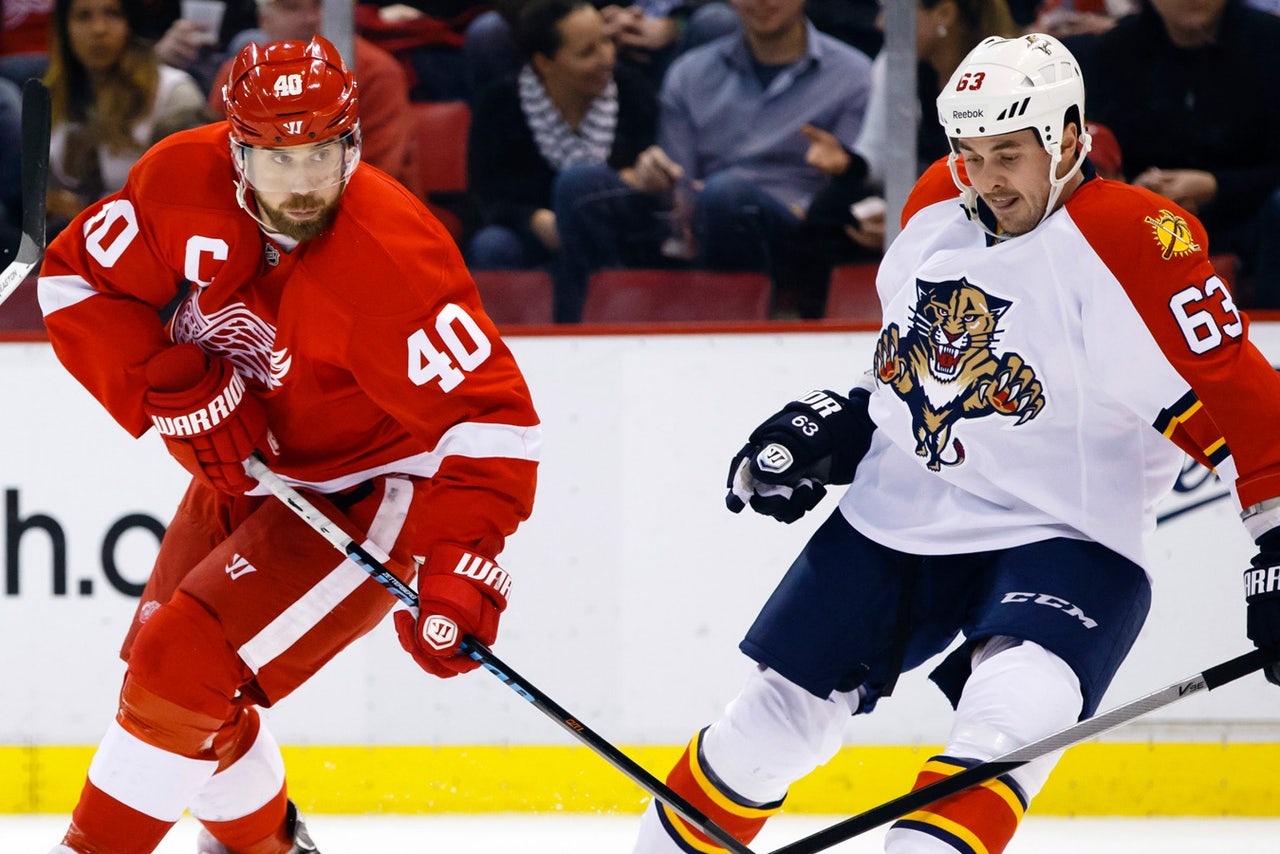 CORAL SPRINGS, Fla. -- As Dave Bolland took the ice at the Florida Panthers' practice facility on Monday morning it was difficult to initially spot the veteran center in the crowd.
No longer cloaked in the no-contact jersey that fans had grown all to familiar seeing him in, only the number on the back of his white practice helmet separated him from the rest of his teammates at center ice.
After a nearly two-month absence from the lineup, and with three games already under his belt since his return, Bolland is finally beginning to feel like just another one of the guys.
''It feels good. It's good to get back into the swing of things,'' Bolland said after Monday's practice in Coral Springs. ''Coming off of last year with my injury and then coming out to start (this year) and getting injured again, it's a bit of a drag. I think it screws more with your mind and your head than your game. It's good being back. I'm glad to be back playing and be out there with the boys.''
Initially listed as day-to-day after sustaining a groin injury in a 1-0 victory against the Buffalo Sabres on Oct. 17, Bolland's timetable for return slowly turned from days into weeks.
Later, as those weeks became months, and less than a year removed from an ankle injury that limited the two-time Stanley Cup champion to just 23 games with Toronto last season, Bolland admits that even he began to have his doubts.
''It screwed with my mind a bit for the start, but I'm glad it's over with,'' he said.
Yet, even after a mentally exhausting 21-game hiatus to begin the year, Bolland has looked no worse for wear since his return to the lineup on Dec. 8 in St. Louis. In fact, in the three games since his return, the 28-year-old has recorded two assists and a plus-3 rating.
Bolland, who spent six seasons in Chicago before being traded to Toronto for one season, is back to doing what he does best, and for that reason, he doesn't expect his most recent stint on the injured reserve list to be his last.
Aptly nicknamed ''The Rat,'' Bolland's hard nose, in-your-face play style invites conflict. He makes his living not in the open ice, but rather along the boards, doing the dirty work and putting himself in harm's way so his teammates don't have to.
''It's a part of hockey,'' said Bolland. ''You wish you could go every year without an injury and nothing. I think (given) the style of my game and the way I play, I'm bound to get injured somehow. I think if you're playing gritty, throwing a hit or getting in the dirty spots you're going to get injured.
While Florida certainly hopes that another trip to the IR isn't around the corner, the gritty play that Bolland describes is exactly what earned him a five-year, $27.5 million deal with the organization this past summer.
The Panthers, who boast a surprising 12-8-8 record, expect to contend for a playoff spot this season and believe that Bolland, when healthy, will play a pivotal role in helping them get there.
''Huge, huge, huge,'' Panthers captain Willie Mitchell said emphatically when asked about the importance of Bolland's return. ''He's a very good hockey player on both ends of the rink. (He has) hockey smarts. I don't he's overly fast. I don't think he's got an overly heavy shot. I don't think you sit there, watch him play and say, 'Oh, look at what he does.' But what he does is think the game well and play the game hard.
''It's huge for us to keep him healthy. Just defensively, the depth and all those things that he brings to the team (is) a big asset. (He's) really good on the penalty kill, can play some power play and is just a good hockey player and we're lucky to have him back.''
You can follow Jameson Olive on Twitter @JamesonCoop or email him at JamesonOlive@gmail.com.
---