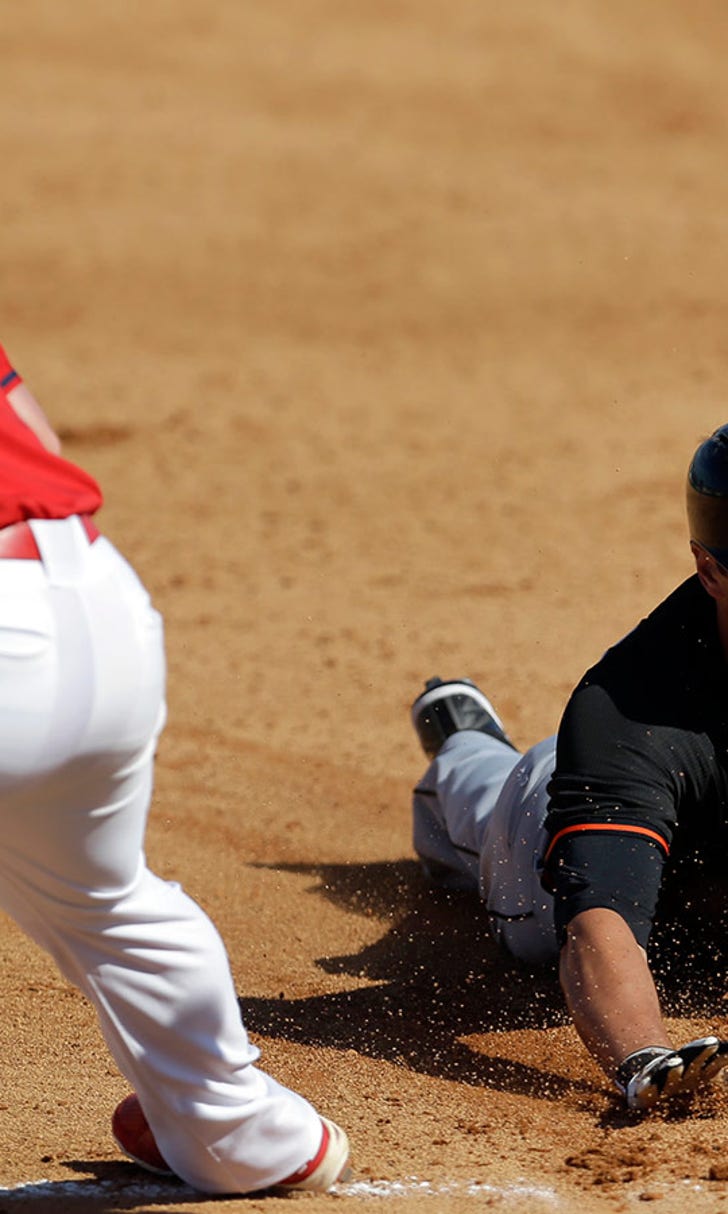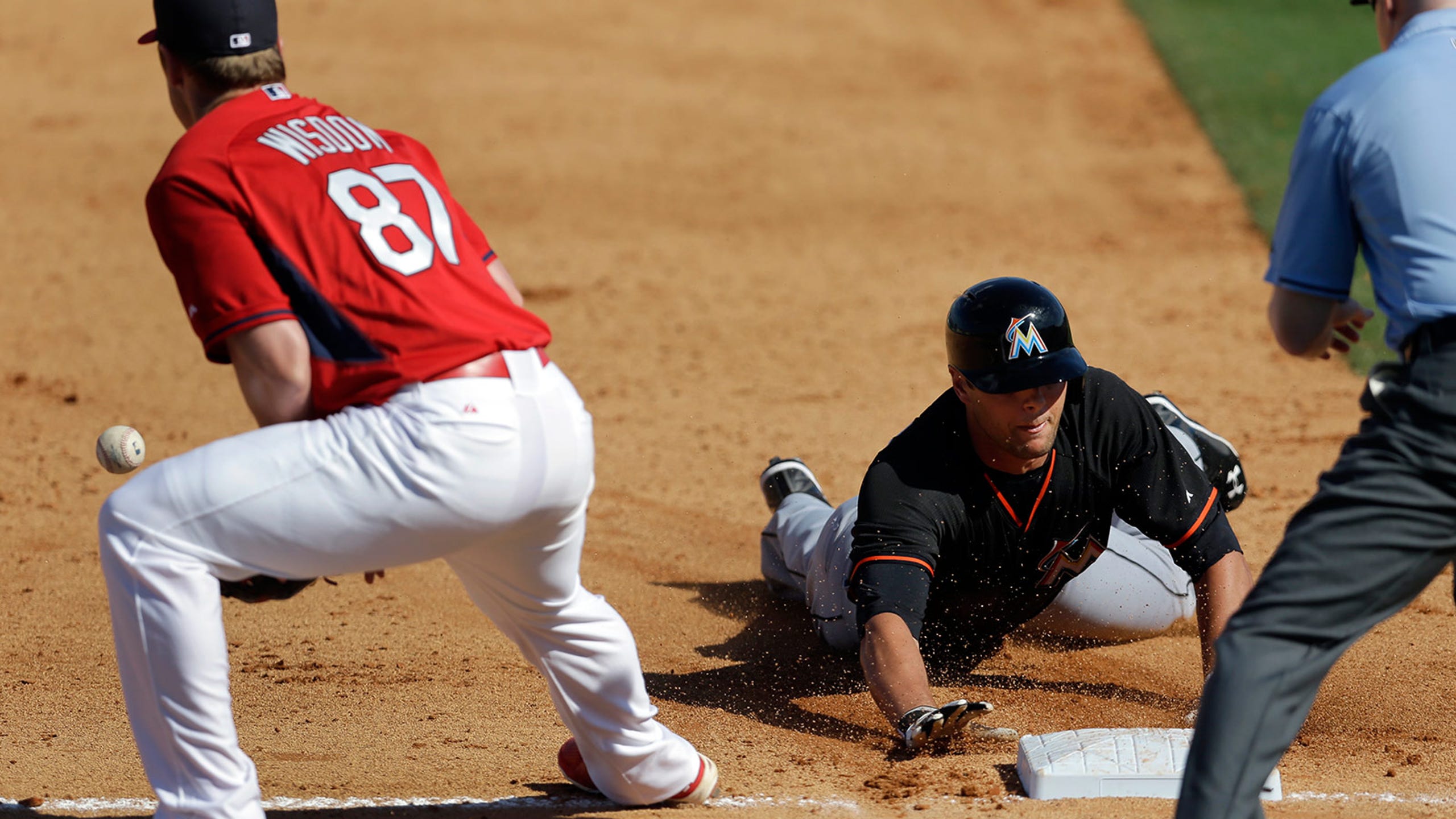 The prevailing Wisdom on Friday: This Cardinals farmhand has power
BY foxsports • February 28, 2014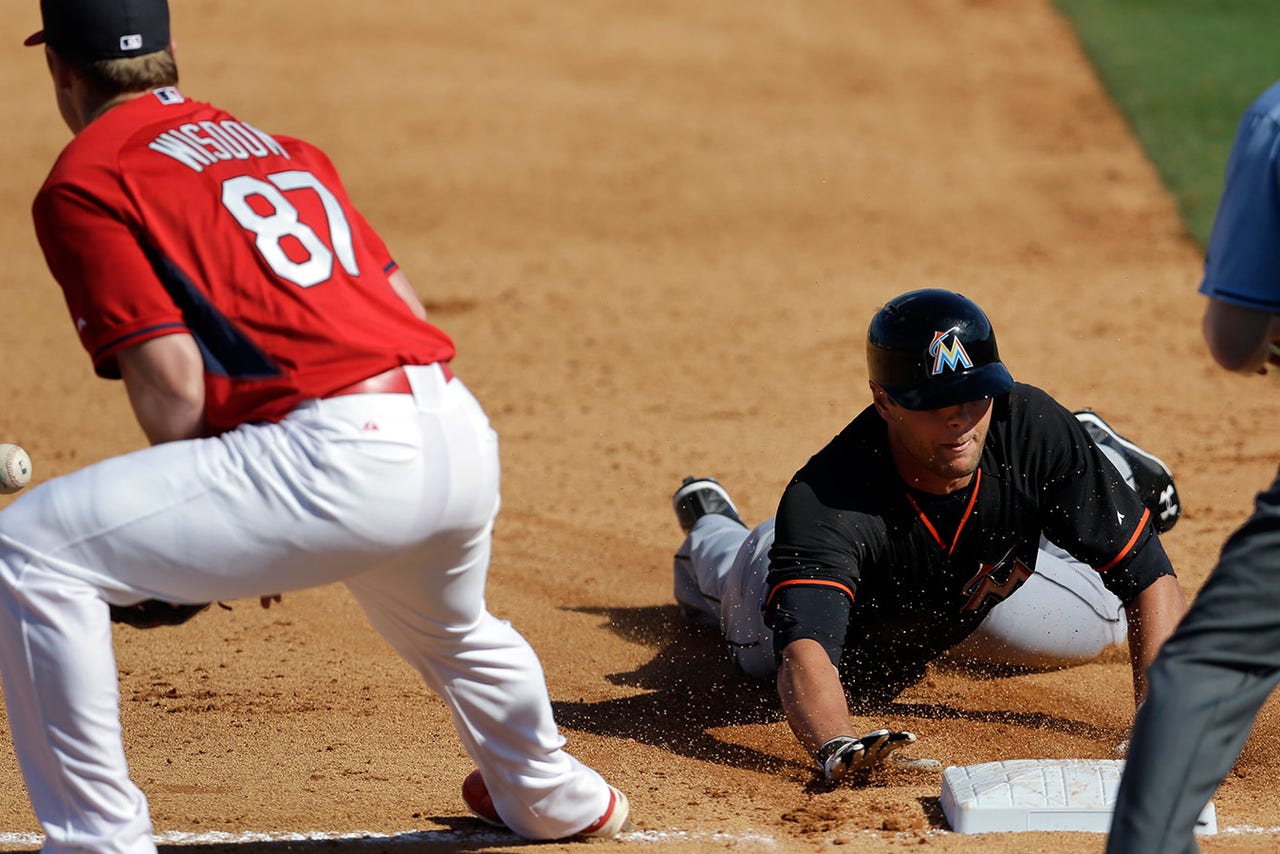 JUPITER, Fla. -- With one swing Friday afternoon, Patrick Wisdom took the early lead among Cardinals farmhands who are trying to turn heads in spring training.
The swing was that impressive. Facing a Marlins minor leaguer, Sam Dyson, Wisdom "smashed" -- manager Mike Matheny's word -- a long two-run homer over the fence in left-center.
"That was a bomb," said an impressed Matheny.
"That was a good one," Wisdom said. "Definitely felt good."
The 52nd pick in 2012 out of St. Mary's, Wisdom has a lot of impressing to do. Regarded for his power, he hit 13 homers in 104 games for Class A Peoria in 2013 but also struck out 114 times in 372 at-bats. Still, his power played well enough to earn a promotion to high-A Palm Beach for the final month.
Though Friday marked the spring opener for the Cardinals, who lost 5-4, the homer wasn't his first meaningful one of camp. Wisdom ended the Cardinals' intrasquad game earlier this week with a walk-off blast that thrilled his team because it left the losing team cleaning up the clubhouse.
Perhaps his early success should not be surprising considering whom Wisdom spent the offseason working out with. That would have been Allen Craig, a fellow Southern Californian who calls the Inland Empire home. Wisdom was in big-league camp last spring but did not meet Craig. Still, when Craig reached out after last season, Wisdom jumped at the chance.
"I don't want to step on his toes or anything," Wisdom said. "He has his own process and his own regimen. I just like to watch him and pick his brain about things. It's definitely been a good experience."
Wisdom plans to make better use of his time in big-league camp his second time around. He went 1 for 12 last year and learned an important lesson: Don't try too hard to impress.
"You can't focus on that because then you get all nervous," he said. "You just have to go out there and play your game. That's what they want to see, really. If I'm impressing them that way, that's the best way to do it."
So far, so good.
"Strong kid. You can see he did his work this winter and is continuing to get stronger," Matheny said. "A nice, short approach to the plate, and I think that's what you're supposed to do. Not necessarily hit home runs, but you're supposed to make people sit up and take notice. It's hard not to notice that."
Wisdom wasn't the only youngster to impress his manager. Except for a hanging slider that former Pirate Garrett Jones deposited for a two-run homer, Carlos Martinez's first start went as well as anyone could have expected. He was so pitch efficient in his first two innings that he was able to work a third and still finished the day with fewer than 40 pitches.
"I knew what he was trying to do (on the Jones homer). He was trying to back foot that slider and it just sat and spun," Matheny said. "The thought process was right, the execution wasn't. Overall, I thought his stuff looked very, very good."
Second-year lefty Tyler Lyons was even more effective with two scoreless innings that he began by striking out slugger Giancarlo Stanton looking. A long shot to win a spot in the rotation, Lyons serves as a prime example of the depth of the Cardinals' pitching staff.
"We've seen a lot of left-handers like Tyler with his stuff be very successful in this league," Matheny said. "There's a lot of things that he brings to the table that would let him compete anywhere. Like what we saw today."
Another young lefty, Marco Gonzales, did not fare so well. The team's third pitcher of the day, Gonzales made it through the sixth inning without incident but not the seventh. He gave up two walks and two hits in the inning and was charged with two runs and took the loss. He might be trying to do too much to live up to his status as the club's first pick in last year's draft.
"(He) pitched around the zone a little more than what he does," Matheny said. "He's a guy that commands the zone, especially to a couple of lefties. He's not a guy that should be putting people on base because he knows how to pitch inside the strike zone. He actually looked a little more comfortable about the righties than he did the lefties."
You can follow Stan McNeal on Twitter at @stanmcneal or email him at stanmcneal@gmail.com.
---