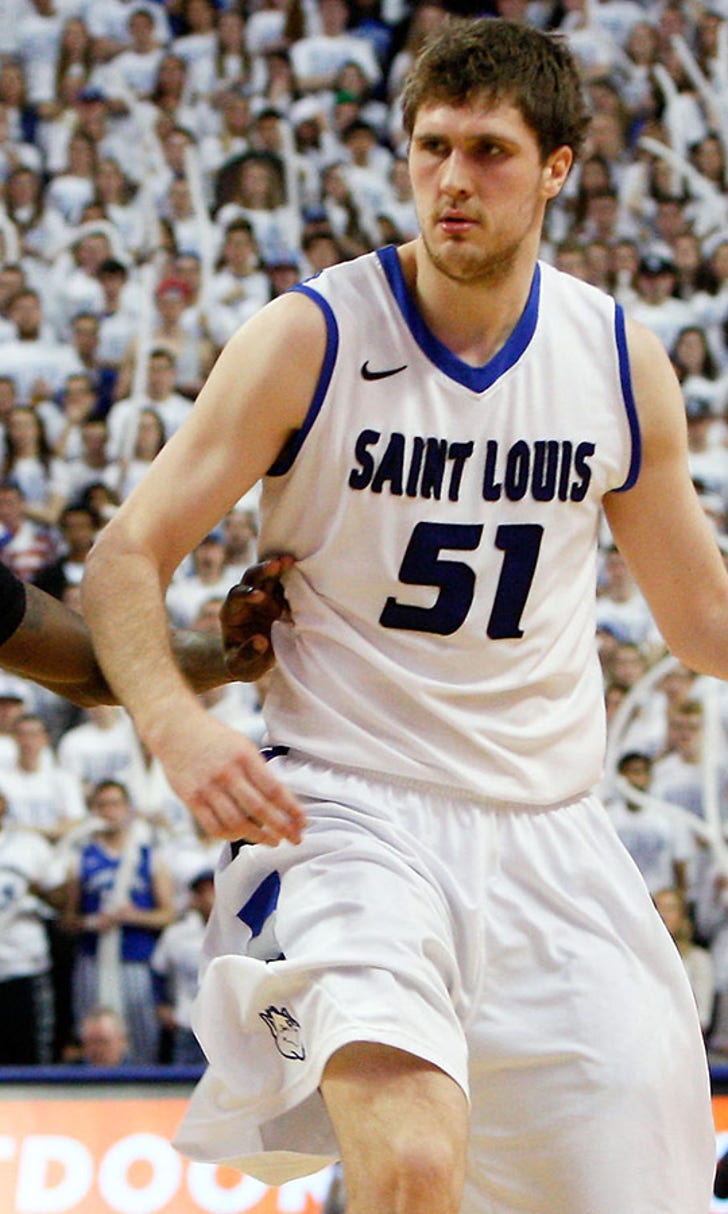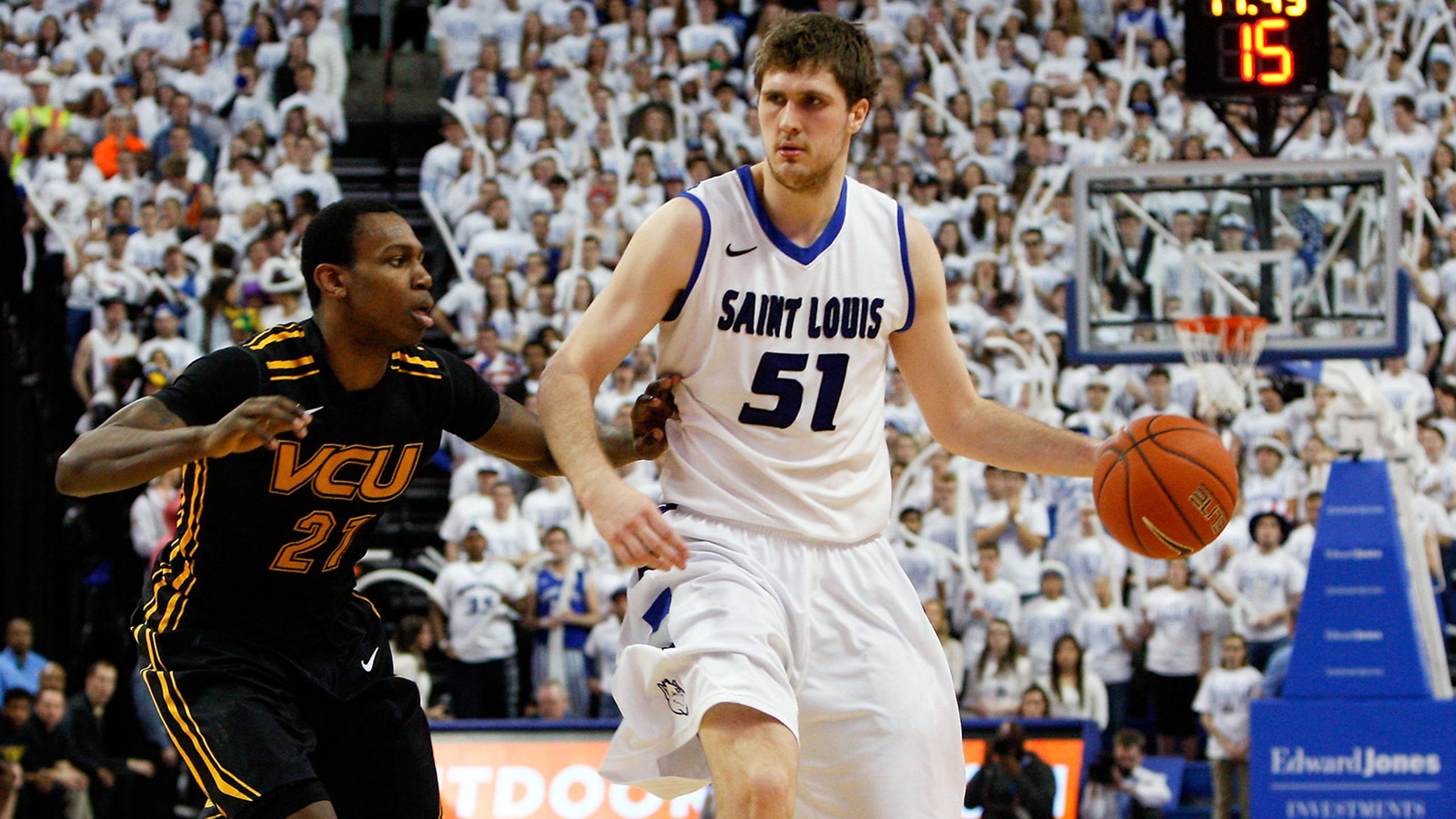 The pick-and-pop post: Rob Loe quietly keeps No. 10 SLU on course
BY foxsports • February 18, 2014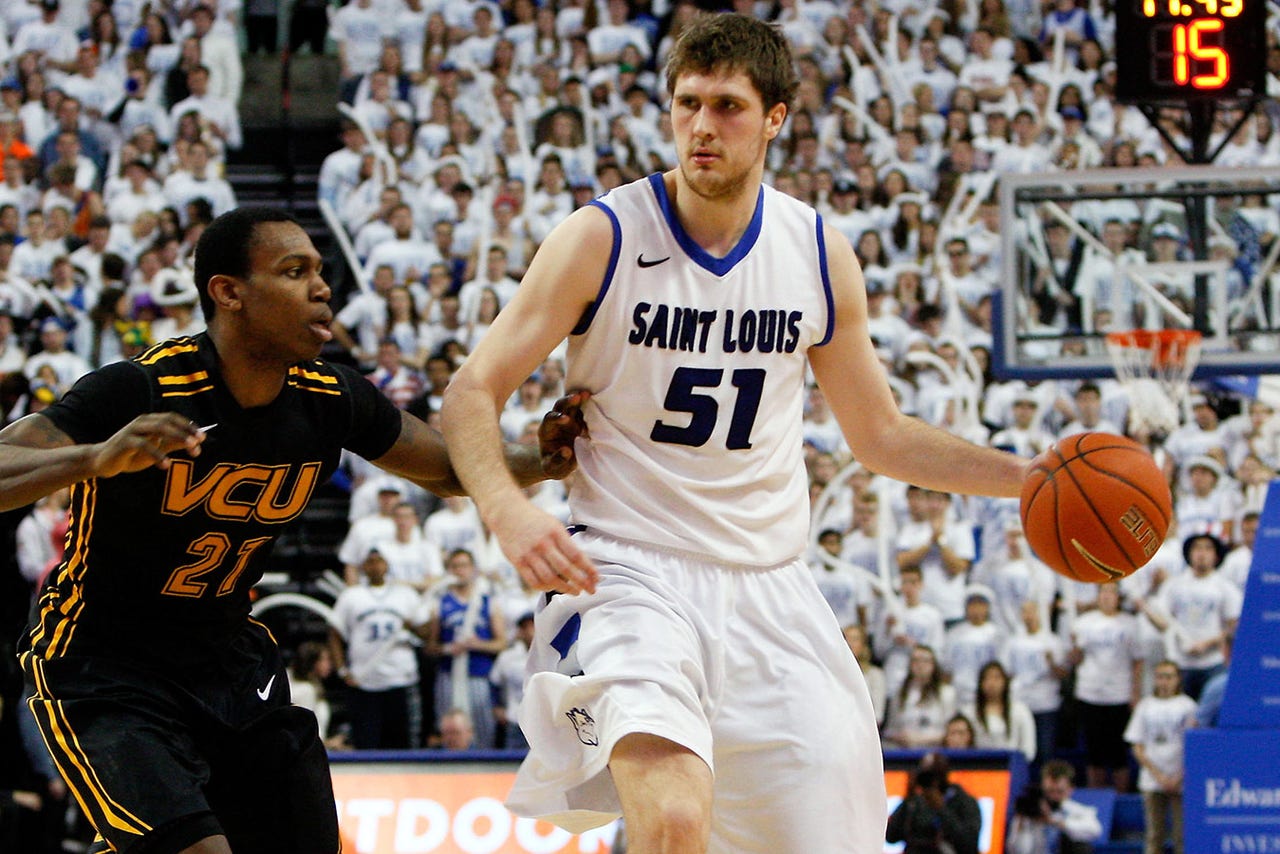 ST. LOUIS -- Standing 6-foot-11, Saint Louis Billikens senior center Rob Loe is difficult to miss on a basketball court.
But when reasons are given for the success of the 10th-ranked Billikens this season, Loe's contributions often are overlooked. You think about Jordair Jett's driving and Dwayne Evans' scoring. You think about the Billikens' lockdown defense and the experience that goes with starting five seniors.
And Loe? With a game about as flashy as a screen, he doesn't attract much attention on or off the court. To the casual observer, that is. To rival coaches, as well as his own, and to his teammates, Loe has had as much to do with the Billikens going 23-2, 10-0 in conference, as Jett, Evans and coach Jim Crews.
"Evans and Jett deservedly get a lot of attention," VCU coach Shaka Smart said after his team's 64-62 loss to SLU last Saturday. "Those guys are first-team all-league players. But Loe is a really good player. He's a unique player because of his size and ability to play on the perimeter."
You can be certain that George Mason, which plays host to the Billikens on Wednesday night (6 p.m., NBC Sports), will not be overlooking the New Zealander. In the teams' first meeting on Feb. 1, Loe hit a 3-pointer that tied the game in the final minutes, then scored 10 of his career-high 23 points in overtime of what would be an 87-81 SLU victory.
His game essentially epitomizes all that is right about Billikens basketball. He's unselfish, he's steady and he's a true believer in the defense-first mindset. But more than anything, he's the smartest player on the floor. Or, if not the smartest, he's usually tied for first with Jett.
"He understands how the game works and he passes that knowledge to the other guys. He's a tremendous teammate with that," Crews says. "He ties our perimeter guys and our big guys together. That's usually a three-man or a four-man so he's very unique from that standpoint. He does it both defensively and offensively."
What exactly Crews means by tying the frontcourt and backcourt together might be beyond the understanding of many basketball fans (and writers). Suffice to say that Loe is the guy who always knows where he's supposed to be on the floor and usually where everyone else should be, too. He makes the right pass on offense and doesn't miss an assignment on defense. Many times, in fact, he's there to cover for a teammate who wasn't in the right spot.
"There's numerous times in a game when I look at Rob and said thank you for being there," says starting swingman Jake Barnett. "I appreciate that he knew to be there. That's one of the things (fans) wouldn't recognize."
Though his value is not best seen in the box score, Loe still is putting up numbers in his senior season that should earn him a spot on the All-Atlantic 10's second team. Going back to the final game of his freshman season, Loe has started 95 consecutive games and the Billikens have won 77 of them.
This season, he has improved his numbers across the board, from scoring (10.0) to rebounding (5.3) to shooting (44.6 percent) to minutes (26.9).  
He has hit his share of attention-grabbing shots, too. Against VCU, Loe made a late 3-pointer that Smart told him afterward was the shot of the game. Loe also nailed an early 3-pointer that got the crowd involved in the game and sent the Billikens on their way. This was an attempt that he might not have taken in previous seasons.
"He's more aggressive," Barnett says. "He came out against VCU and jacked that 3(-pointer) right away, knocked it down and I loved it."
With six conference games left plus the Atlantic 10 and NCAA Tournaments, Loe already has topped his career-bests in points and rebounds for a season. Still, he says his game has changed most on the other end of the floor.
"My defense has improved quite a lot," he says. Of course, not from anything as attention-grabbing as blocking shots or even taking charges.
"It's more like reading certain plays on defense," he says.
Stuff that can be easily overlooked, in other words, but still crucial to his team's success.
You can follow Stan McNeal on Twitter at @stanmcneal or email him at stanmcneal@gmail.com.
---