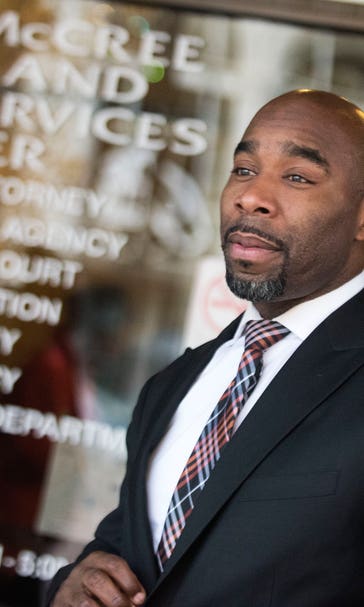 The Latest: Cleaves thanks jury for 'giving me my life back'
August 24, 2019
FLINT, Mich. (AP) — The Latest on the trial of Mateen Cleaves (all times local):
6:10 p.m.
Former Michigan State basketball star and NBA player Mateen Cleaves is thanking jurors for "giving me my life back" after they acquitted him on sex assault charges.
Cleaves was accused of raping a woman in a Flint-area motel room back in 2015.
The jury of nine women and three men deliberated for a little more than two hours Tuesday before delivering its verdict. Cleaves sobbed after the last of four not-guilty verdicts was read in Genesee County Circuit Court.
Outside the court, Cleaves again proclaimed his innocence, saying he has been "waiting for this moment for four years," adding he "didn't do anything wrong."
Juror Michael Lambert said the verdict was swift because he and others on the panel didn't believe Cleaves' accuser.
---