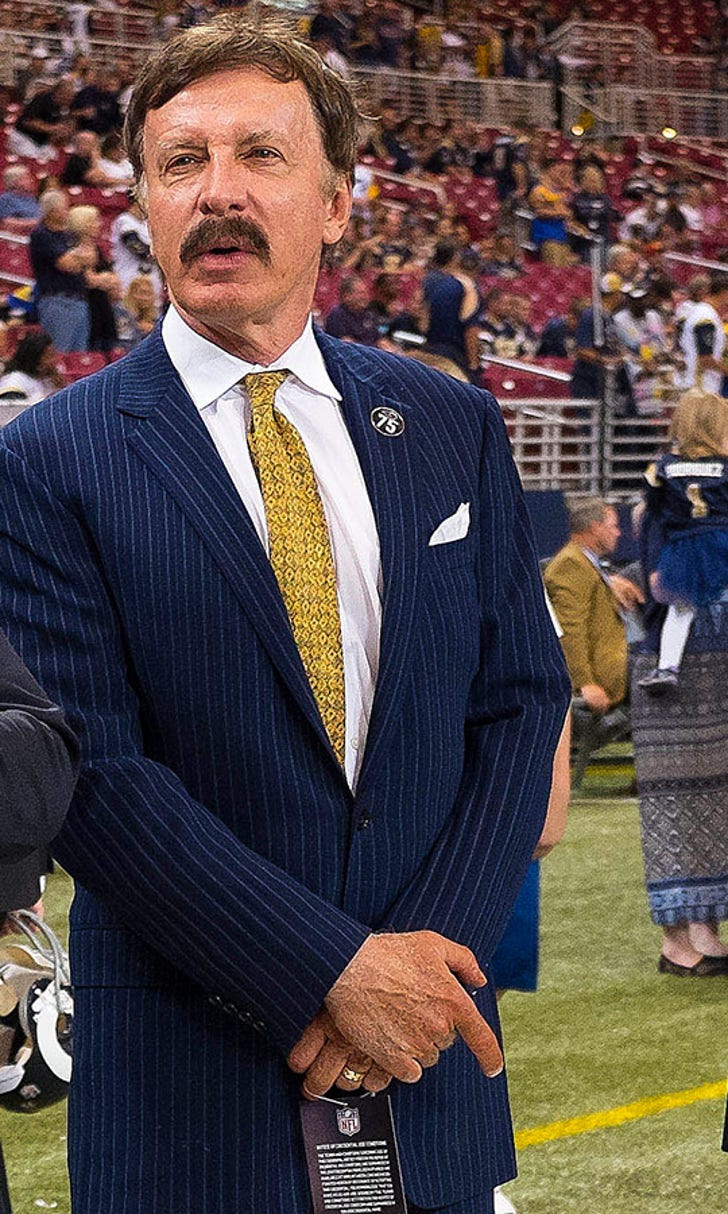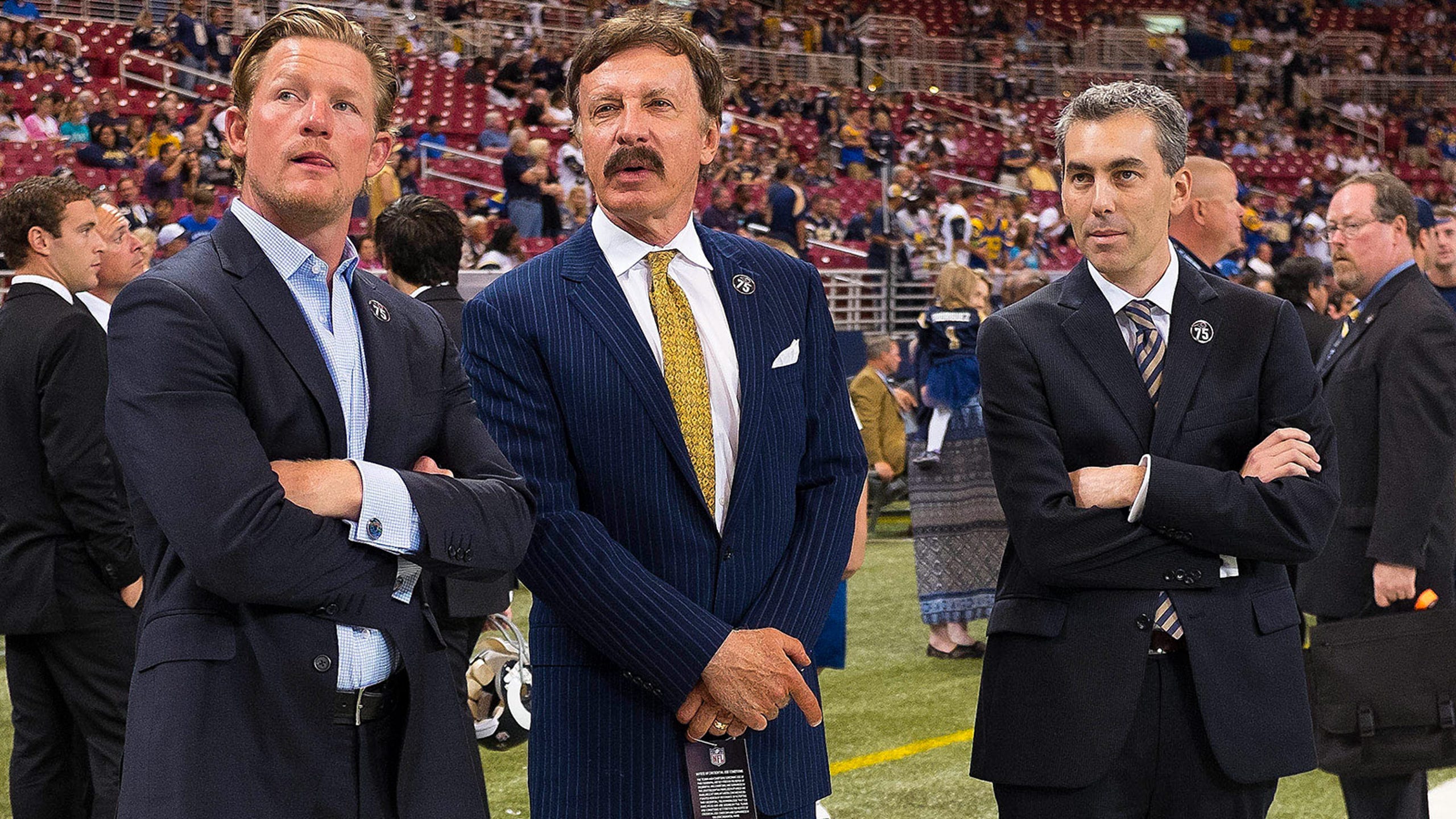 The good news on Kroenke's LA land buy: Getting stadium talks going again
BY foxsports • January 31, 2014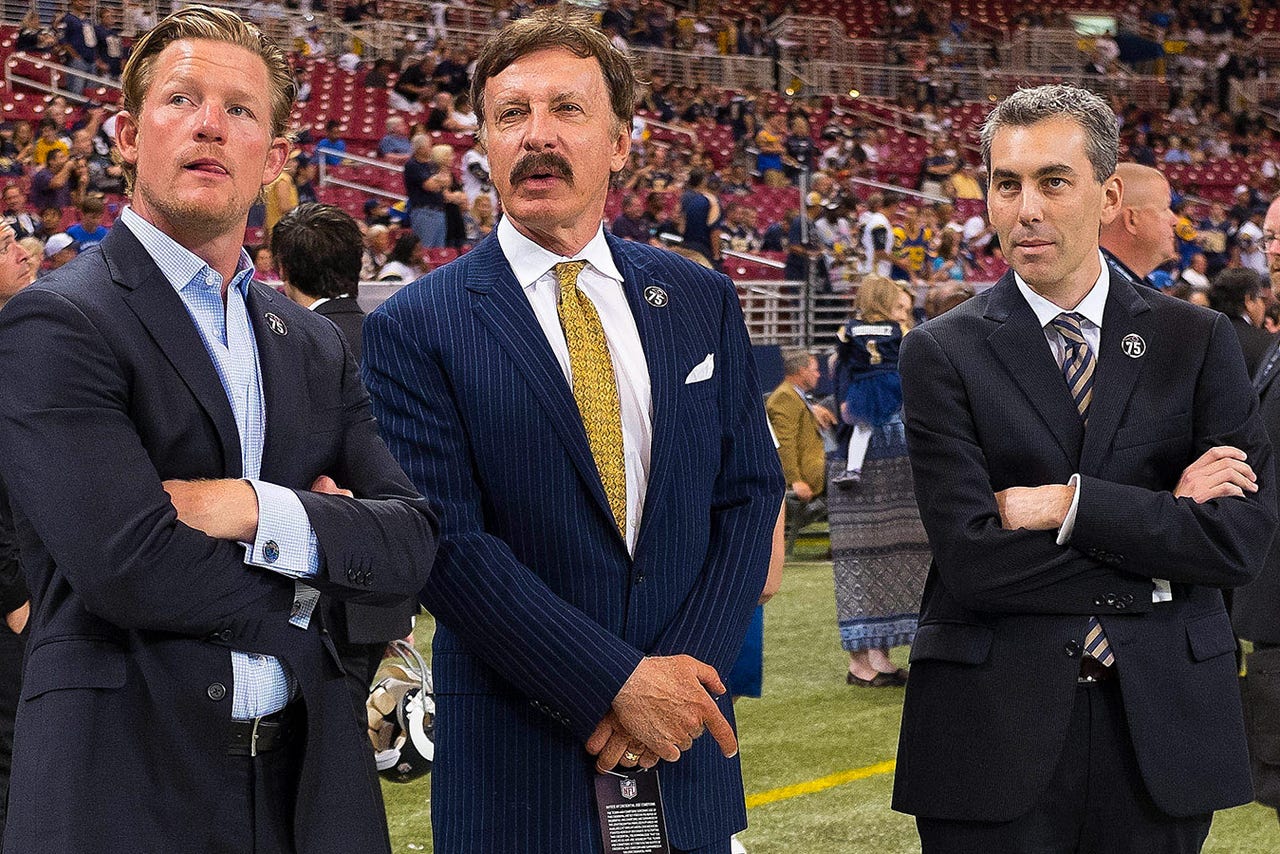 ST. LOUIS -- Your move, St. Louis.
The latest episode in the will-the-Rams-stay-or-leave-St. Louis saga came Thursday when both The St. Louis Post-Dispatch and The Los Angeles Times reported that Rams owner Stan Kroenke had purchased 60 acres of land -- large enough to build a football stadium -- in the Los Angeles suburbs.
Now Rams fans who were already nervous about the team's future here in the Gateway City have another reason to be worried that the Rams will pack up moving trucks and go back to California.
The Kroenke Organization confirmed the land purchase Friday morning in an email statement to The Times.
"As real estate developers, the Kroenke Organizations are involved in numerous real estate deals across the country and North America," the statement said. "While we can confirm media reports that we recently purchased land in Inglewood, as a private company we don't typically discuss our plans for commercial or residential investments. We have yet to decide what we are going to do with the property but we will look at all options, as we do with all our properties."
Silent Stan probably won't say anything publicly about this. We've learned that over the years. He's not a guy who makes many comments about anything, really. That's just his way.
The email statement from his company doesn't really say anything, either.
But what is more troubling with this latest development -- a billionaire real estate developer buying another piece of land -- is the lack of ostensible progress by St. Louis city and Missouri state officials to pursue action on the topics that are critical to keeping the Rams in St. Louis.
Actually, news of Kroenke's land purchase is, in a way, some good news for Rams fans. Presumably, it will force city and state officials to address this issue, which will hopefully lead to some kind of progress.
Roger Goodell has already addressed it following yesterday's revelations.
The NFL commissioner, who met with media at the Super Bowl on Friday morning for his annual "State of the NFL" press conference, was asked about the news of Kroenke's land purchase.
According to reports on Twitter, Goodell spoke of Kroenke as a successful land developer with projects going around the country, warned against overreacting to this news and encouraged continued support of the Rams in St. Louis.
Something tells me local officials will have a stronger opinion on this. You will probably hear plenty from them in the next few days, if you haven't already.
If terms of their lease with the Edward Jones Dome are not met, the Rams could move after the 2014 season. They also could choose to go on a year-by-year lease. Team and local officials have discussed improvements to the Dome for a couple of years now without much progress. The clock continues to tick.
Los Angeles hasn't had an NFL franchise since the Rams and Raiders left following the 1994 season, and relocating a franchise back there seems to have several challenges working against it.
The biggest issue may be that the NFL basically controls the LA market and will be able to dictate what happens there. And the absence of a team in that market means that other NFL franchises also have that possibility to use as leverage in hopes of negotiating sweeter stadium deals in their home locations.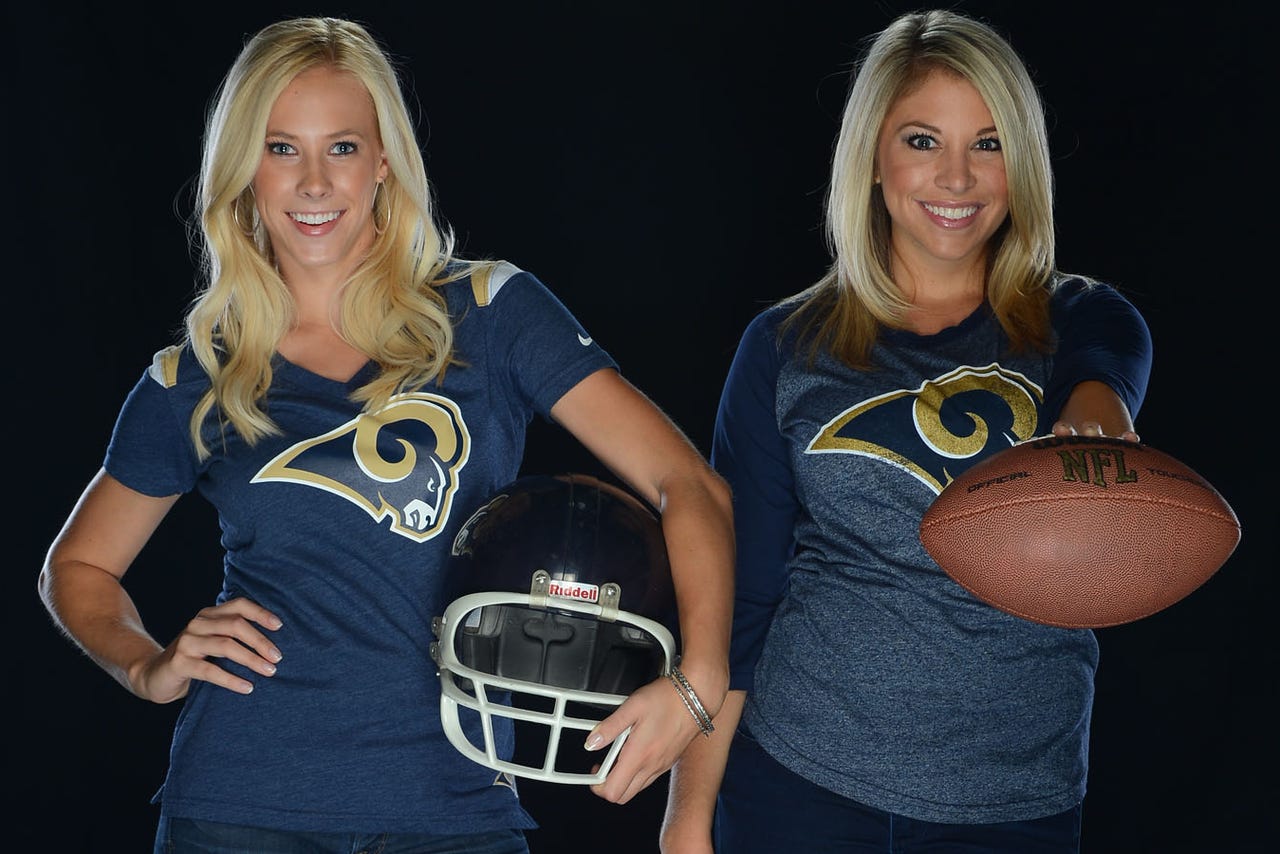 FOX SPORTS MIDWEST GIRLS: Read their bios, check out their upcoming appearances and view their photo galleries and videos.
That's what this latest news does.
Kroenke is a brilliant businessman who made what figures to be another smart business deal. That patch of Earth was previously owned by Wal-Mart, which failed to get public approval for a superstore there, according to the Times. The newspaper reported that the owners of the neighboring Forum had planned to buy the land for parking or additional development.
So maybe Stan plans to sell the land for the right price. And maybe his intentions are just what Rams fans fear. We just don't know. Kroenke's history tells us we'll likely never know what he has in mind until he actually does it.
But at least we do know there is a silver lining to this high-stakes poker game, and that is that the Rams' stadium situation will be a hot topic of conversation.
After months of not hearing anything about it, that's a good place to start.
You can follow Nate Latsch on Twitter (@natelatsch) or email him at natelatsch@gmail.com.
---
---