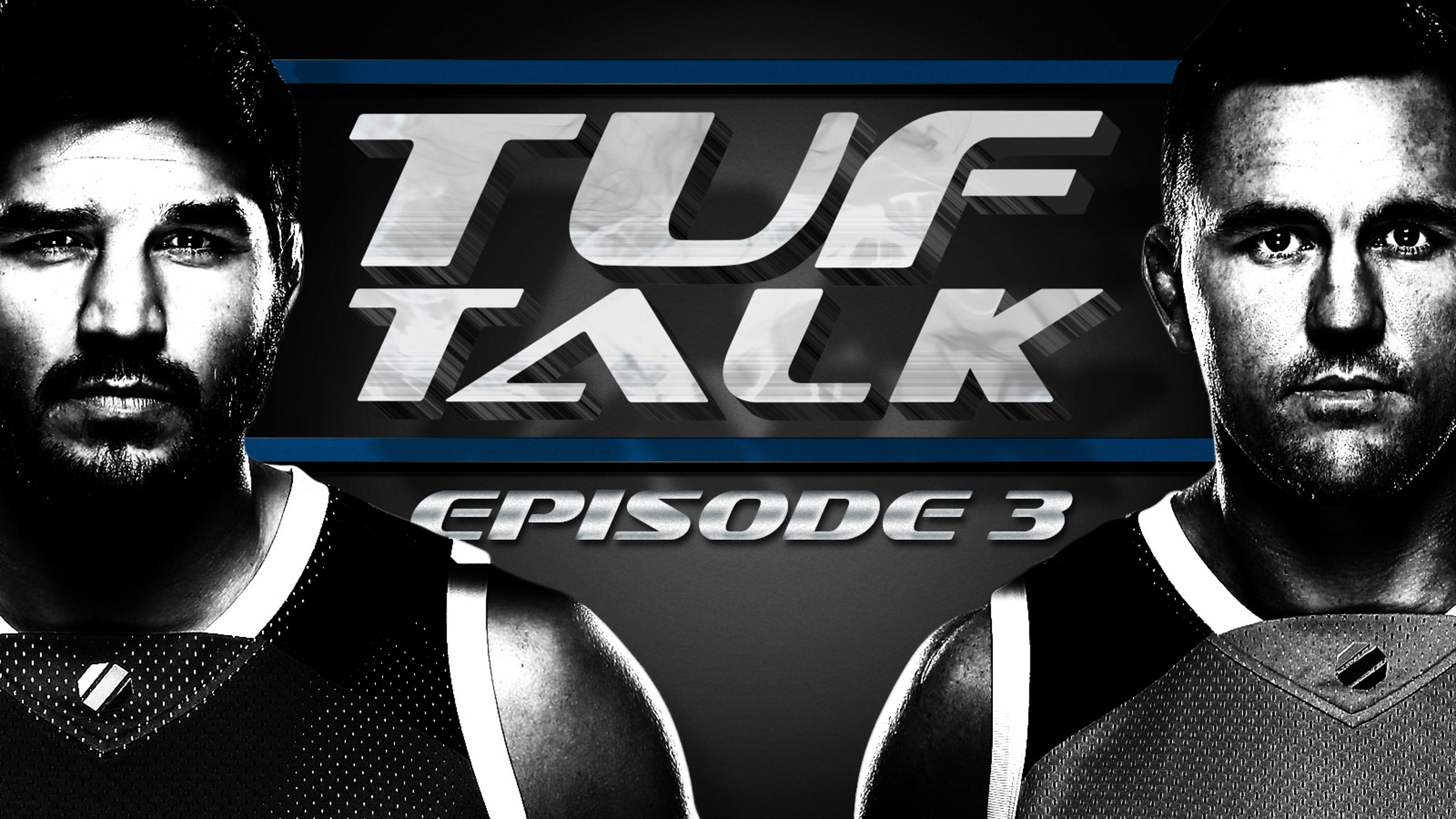 The coaches spar over a rival coach used in training
BY Damon Martin • January 31, 2014
Chaimberg is a famed coach who has worked with several top flight athletes including former UFC welterweight champion Georges St-Pierre and Rory MacDonald as well as a couple of the members from Team Canada on the reality show.  Needless to say the Canadians weren't too happy to see Chaimberg on the other side coaching the Australians.
Coach Patrick Cote wasn't too happy either although his issues with Chaimberg go much deeper than what we witnessed on the show.
"First of all, I never say anything bad about his work ethic or what he's doing.  For me, Jonathan Chaimberg is one of the best conditioning coaches I know, that's not my problem.  My problem is it's personal with him.  We have history together," Cote told TUF Talk.  "He trained two or three guys on my team and then he went on the other side to train them.  I know he trained Kyle Noke, but then he went on the other side to help the Australians. I wasn't upset, I slept pretty good at night, trust me. I was just like 'what the hell are you doing there?'.  He went there for himself, he wanted to have air time and he got it."
Coach Kyle Noke says his reasons for bringing in Chaimberg were nothing more than having his team work with a top flight coach, who he uses before each of his fights in the UFC.
Check out the entire episode of TUF Talk to see what both Cote and Noke have to say about the Chaimberg situation as well as preview the upcoming fight between Nordine Taleb and Tyler Manawaroa.
---
---