Lance Lynn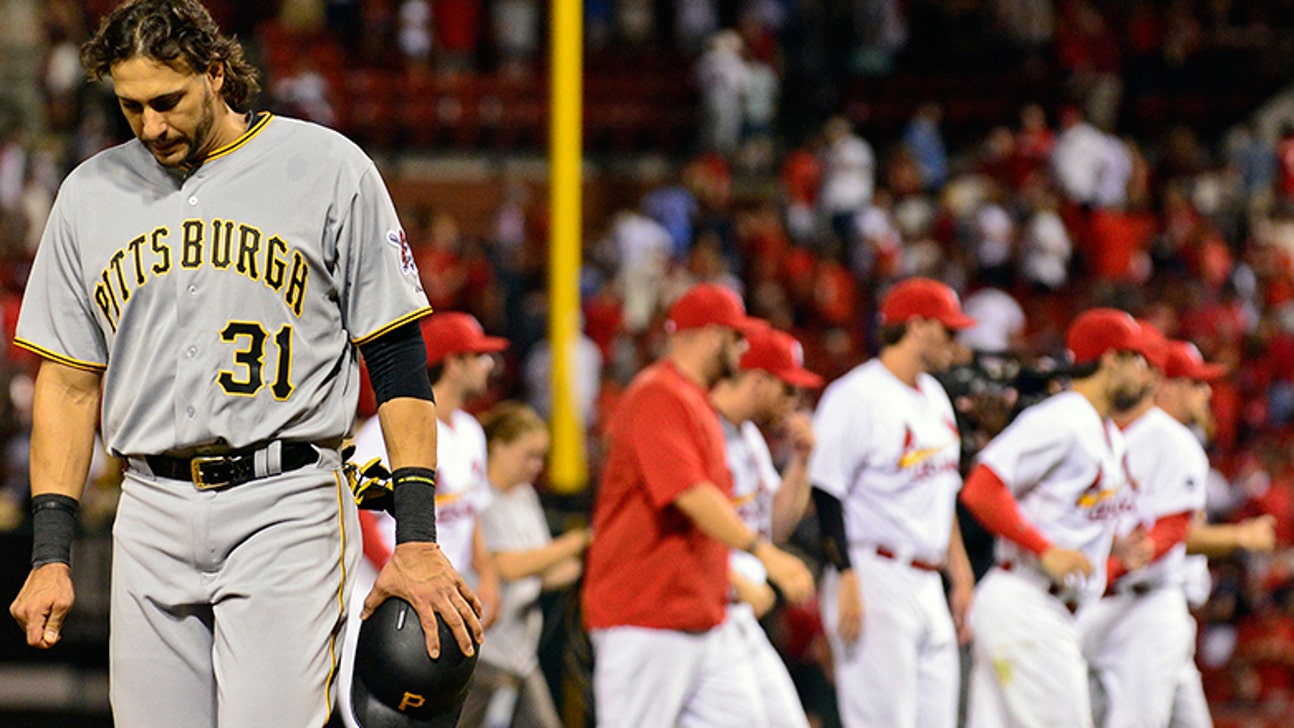 Lance Lynn
The broom is ready: Cards go for ninth straight home victory over Buccos
Published
Aug. 13, 2015 10:39 a.m. ET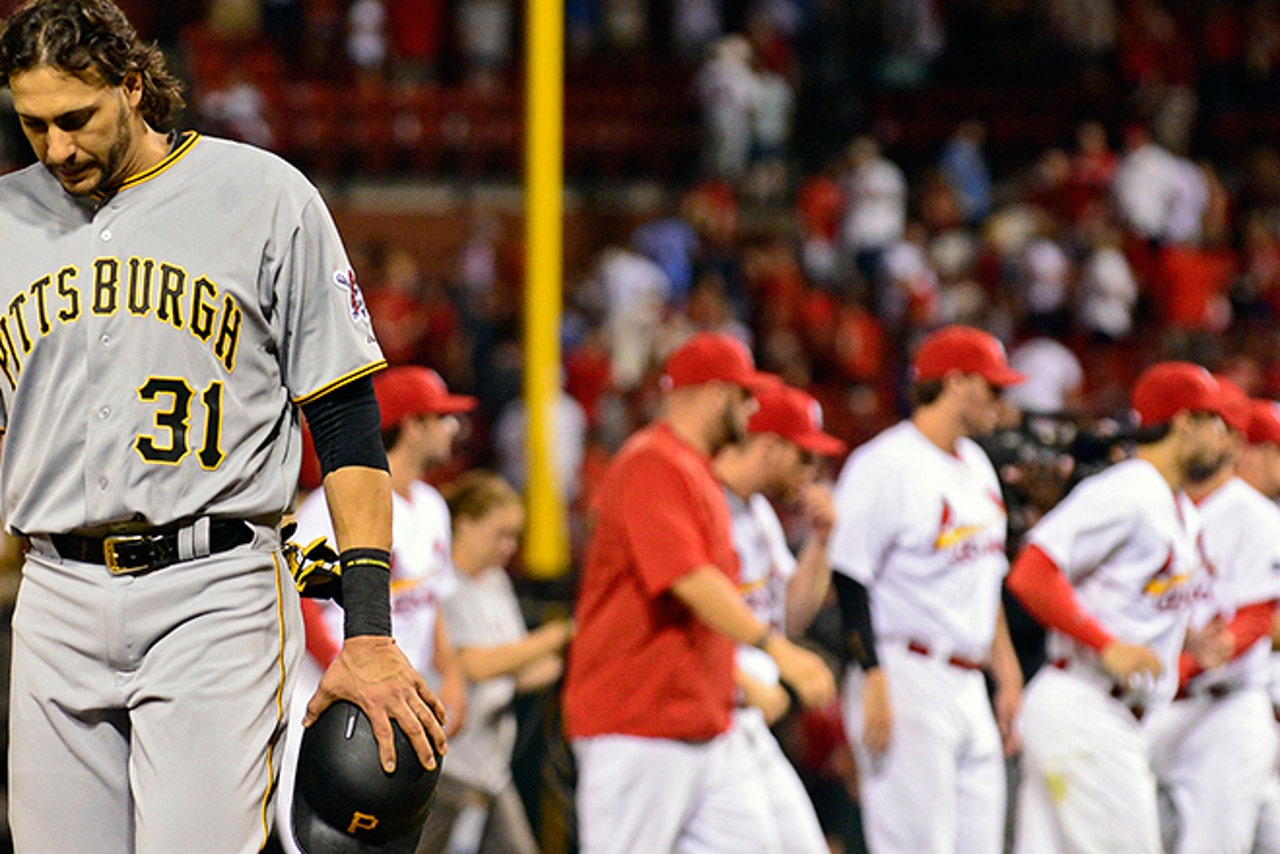 Continued success at home against the Pittsburgh Pirates has enabled St. Louis to pad its lead in the NL Central.
The Cardinals can complete a three-game sweep with a ninth consecutive home victory over the second-place Pirates on Thursday night.
With Wednesday's 4-2 victory, St. Louis (73-40) is 17-7 since the All-Star break and owns a seven-game division lead over Pittsburgh, which averaged 7.8 runs while winning four straight prior to totaling five in the first two of this set.
Pittsburgh (65-46), which has a 1 1/2-game advantage over the surging Chicago Cubs for the top wild-card spot, has dropped seven consecutive series at Busch Stadium while losing 18 of its last 21 regular-season contests there.
"We're playing a tough team that really magnifies any mistakes that you make," said Wednesday's losing pitcher Gerritt Cole. "Nobody wants to come out and not play sharp against these guys, especially."
The Cardinals might have a good chance to extend that success while trying to win a seventh consecutive regular-season home game against the Pirates that Lance Lynn (9-6, 2.76 ERA) has started. He's gone 1-0 with a 2.75 ERA in his last three against Pittsburgh at Busch after yielding a run and striking out 10 during a 2-1, 10-inning victory May 1.
After the right-hander fell to 6-2 and saw his ERA rise to 2.15 at home by giving up four runs in five-plus innings against Colorado on Aug. 1, Lynn struck out seven and overcame four walks through six of a 6-0 victory at Milwaukee on Friday.
"He gave us a bunch of zeros, which is good, but it was not, I think, the kind of good you expect to see from him," manager Mike Matheny said. "Once again, he fought with fastball command."
Lynn has walked 10 in his last three outings but just two in his two starts against Pittsburgh this season.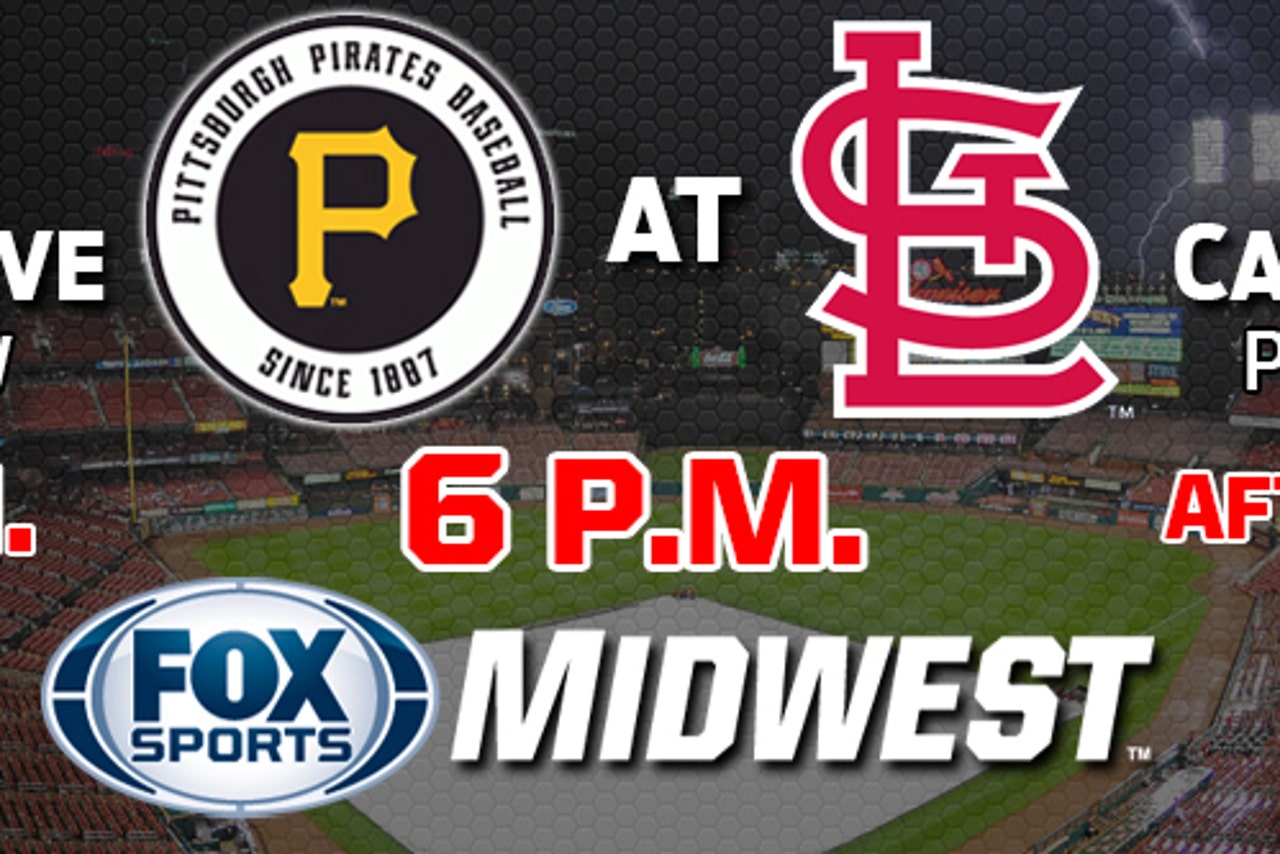 The Pirates, however, might feel a little more confident since they've won their last seven games started by Francisco Liriano (7-6, 3.13).
The left-hander is 3-0 with a 2.85 ERA and received an average 6.37 runs of support in his last seven outings but needs to improve after yielding four runs and seven hits in three innings of a 6-5 victory over the Los Angeles Dodgers on Saturday.
Liriano helped his cause with a three-run homer in the second inning but also felt a slight twinge near his right armpit on the swing. He didn't believe that contributed to his pitching performance.
"Just one of those days," Liriano said. "Mechanics were off. I was rushing too much and trying to do too much.
"Put this one behind me and try to move forward."
Liriano is 0-1 with a 3.48 ERA in three 2015 starts against the Cardinals but allowed a run and three hits in eight innings of a 2-1, 11-inning loss at St. Louis on May 2.
Jhonny Peralta is batting .455 in the last five games against Pittsburgh and has homered for both of his hits over seven at-bats against Liriano this year.
Pittsburgh's Andrew McCutchen is batting .395 with five homers and 15 RBIs in the last 12 games but .146 during the regular season against Lynn.
Starling Marte is hitting .381 in 21 regular-season at-bats against Lynn, but could sit after feeling discomfort in his left hand Wednesday.
---
---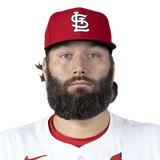 Get more from Lance Lynn
Follow your favorites to get information about games, news and more
---