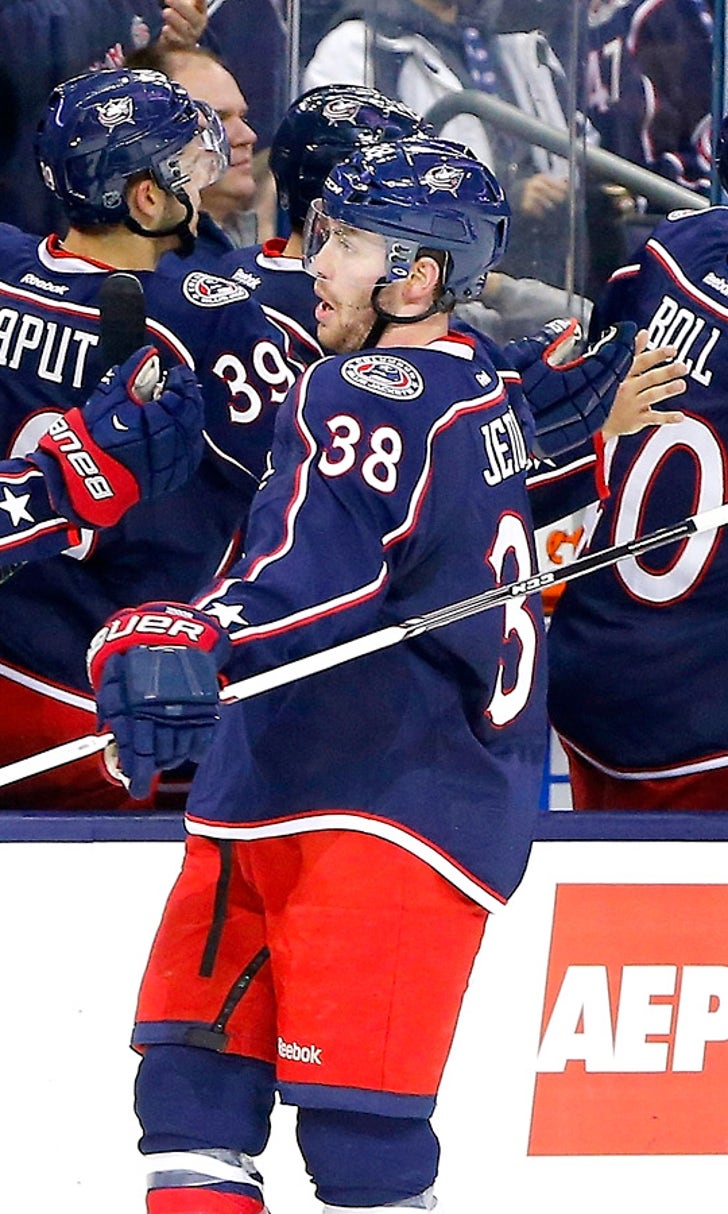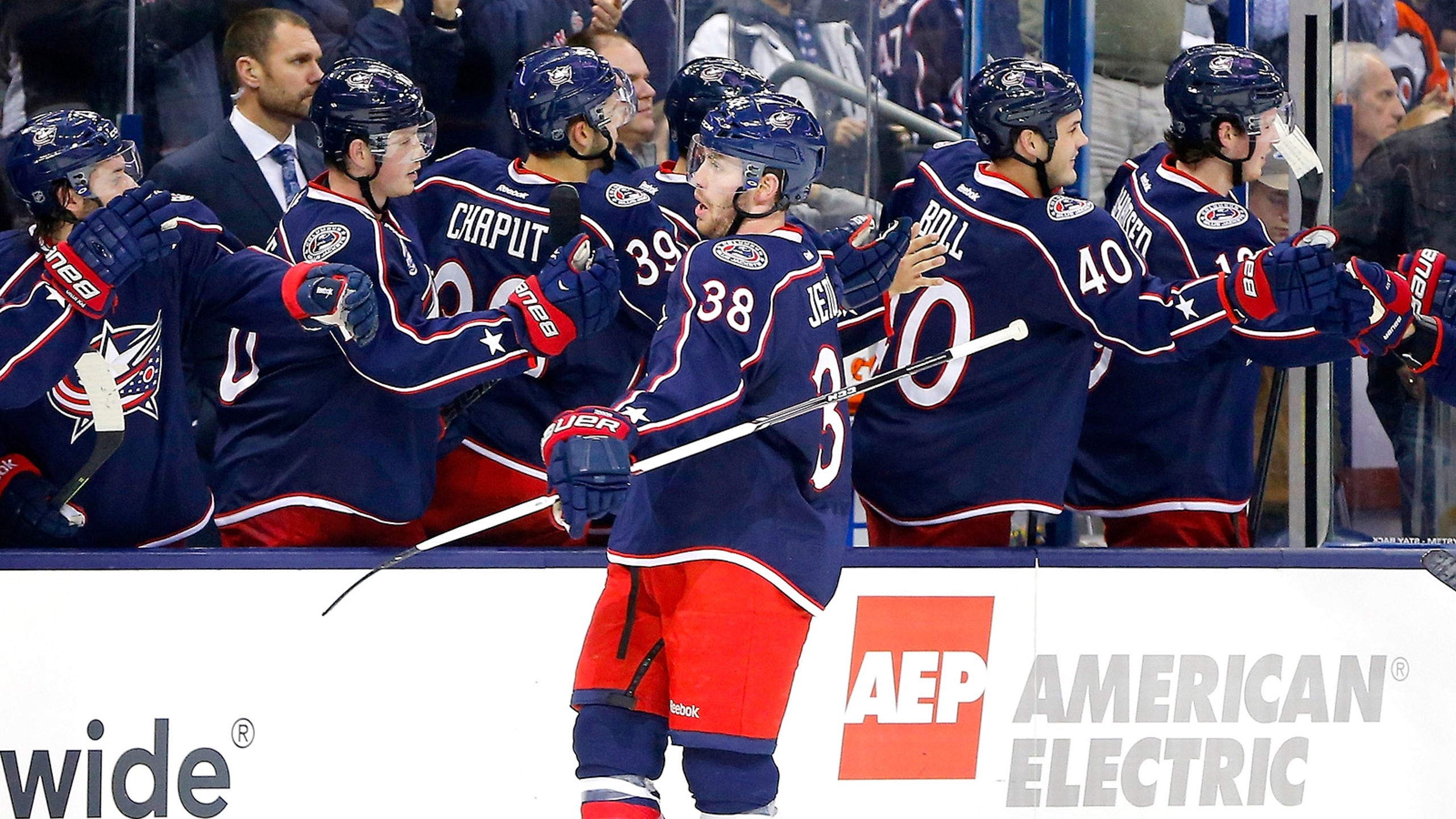 The Blue Jackets want to keep it simple
BY foxsports • December 11, 2014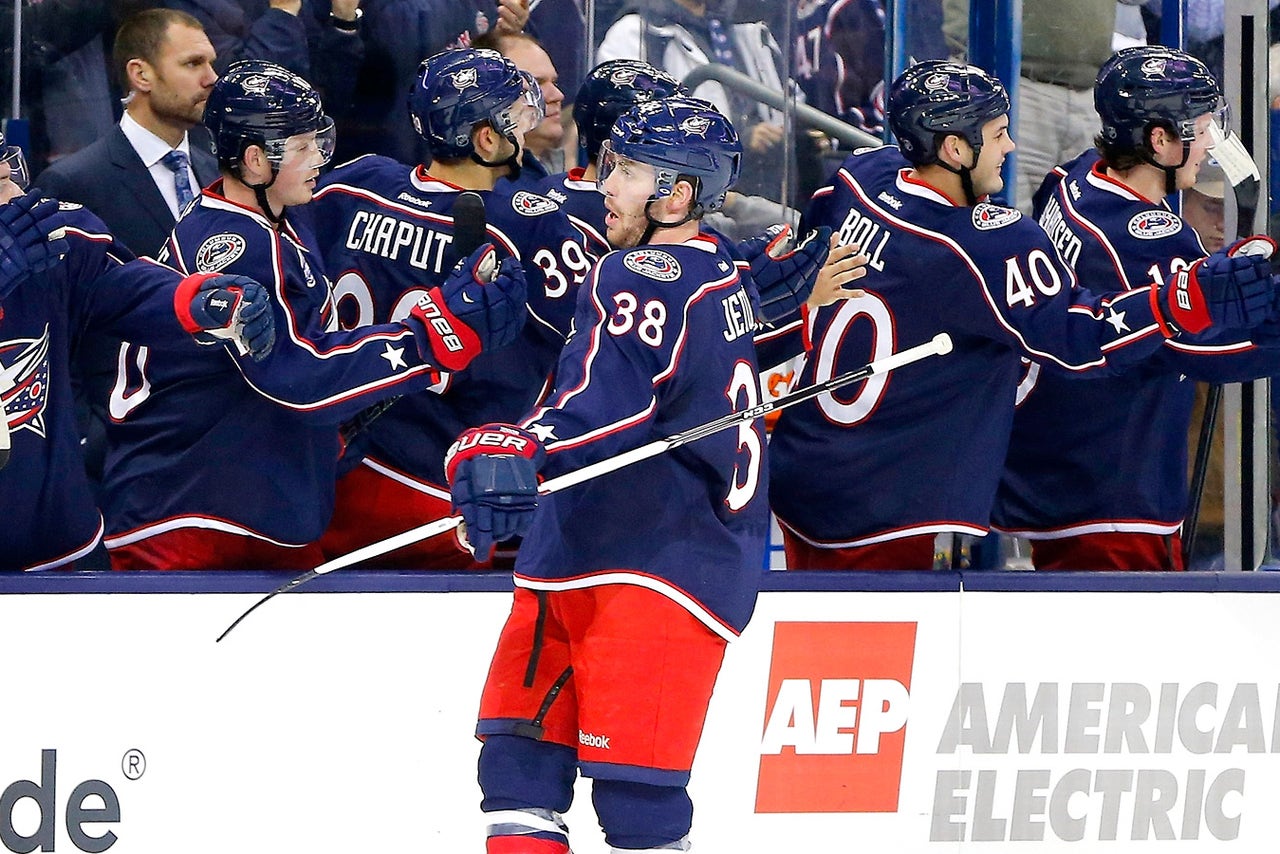 In spite of the plethora of injuries they have endured and two losing streaks of nine and six games, respectively, the team has found a way to get back to doing what they do best. Instead of trying to be what they are not, they have embraced playing a simple, predictable game that has proven to be successful.
The Blue Jackets, winners of four consecutive games, are more upbeat and relaxed now than they have been all season. They are seeing that by playing their game the right way the positive results will come.
"I think everyone's feeling better that we've won," said head coach Todd Richards. "When you go back through the video, there are a lot of good things. Even in losses, there were some things that we did well. We didn't get the results that we wanted, but we did a lot of good things.
"And sometimes when you get the result you wanted, you go back and watch the tape and say we've got to better here and we've got to do that better. So you're always trying to get better each day."
Getting better is not only a skill set, but it is also a mindset. They have to believe that they can get better. That belief will carry them through a tough stretch within a game and not allow them to lose focus on what they're trying to do.
Going into Game 28 against the Washington Capitals Thursday night, they are not where they want to be in the standings, but now know how to rectify that. Their 10-15-2 record is not ideal, but climbing back up is something that they know how to do.
"I think we're coming together," defenseman Kevin Connauton said. "I know it's a cliche to say that. By coming together, we've all bought into the system and that makes it easier for everyone to play. When you're predictable, you know what each other is going to do with the puck. It's easier going back for pucks, as defensemen, when we know our options.
"For the forwards, when they're going up the ice, they're able to read off of each other. It's everyone getting on the same page in the sense that we have a better idea of what we're doing. That results in more puck possession which results in more opportunities to score."
That predictability is the essence of 'Blue Jackets hockey.' By being aggressive with their forecheck and making smart plays, they tend to put other teams back on their heels more often than not.
"I think we're simple players," left wing Nick Foligno said. "When you look around the room, except for Joey (Ryan Johansen) who has world-class talent, we're built as a hard working, chip the puck in and go get it, score dirty goals kind of team. We don't have a team like Detroit that has a (Henrik) Zetterberg or (Pavel) Datsyuk and (Johan) Franzen that can play that kind of skill game.
"We're more of a simple, straight line, hard working team. We're really effective when we do that. We're hard to play against. You saw it last year that a lot of teams did not want to play against us. I think we're starting to build that reputation again where a lot of teams are 'okay, here they come again.' That's the thing that we're really excited about. I think that's going to bode well for us and hopefully get us more wins."
After twenty-seven games, they have already lost 181 man games to injury. They've never come out and used that as an excuse for their poor play. They were all trying to make up for the loss of so many key players that they were, at times, maybe trying a little too hard to replace those that were out.
But now, they've begun to string together more than just twenty minutes of good, solid play. The commitment to play to their strengths is there and visible, resulting in the four consecutive wins.
"I think it's just that everyone has realized that the reason for our losing streak was probably because we were not committed to playing the right way," Foligno said, "and we weren't doing it all the time. It's funny how we start to play well and it coincides with a four game winning streak.
"I think it's a focus and understanding from each and every player, maybe because we've gone through some things that have made us better as players and as a team. It's allowed us to understand what type of team we are."
Foligno, 11-13-24 in 26 games, touches on the injuries they've faced but acknowledges that it's about the guys in the room stepping up their play versus sitting back and waiting.
"It's easy to look back now and say that maybe it's because of the injuries that we had so many guys step up and we almost had to relearn our roles in situations. But now, we've got some guys back that are healthy and played a little bit longer together. I think you're starting to see a focus and understanding of the right way to play again."
The confidence they are experiencing is a welcome sight, not only to the players but also to the fans. That all stems from the concept of embracing a simple game and making smart plays that give them a chance to win.
"I think it's a balance," said Connauton, "if the play's there, you've got to make it. But if it isn't there, you can't force it. If the play up the middle is open, it's a good play because it gives us time with the puck and we can keep possession. If it's not there and you have to rim it or go off the glass, that's considered a good play, as well. It all depends on what your read is.
"I think as you start winning more games, everyone starts building that confidence and start making more plays. When you're losing or in a rut as a team, everyone is kind of gripping their stick a little tighter. I think confidence is everything."
They hope to build on that confidence against the Capitals. While every game is important, and doubly so when they're playing a divisional opponent ahead of them in the standings, they cannot lose sight of what playing the right way will mean. They are not looking two, three or five games ahead. They are focusing intently on their next game.
 "We have to focus on us," Todd Richards said. "We have got to come out and play smart hockey, do the things that allow us to have success."
---