'That Just Happened' in this week of college football
BY foxsports • December 7, 2013
It's time for a championship weekend edition of That Just Happened, where we look back on the weird, wild and ultimately memorable moments of the week in college football.

Catch more flies with Hunnicutt than vinegar: Oklahoma QB Blake Bell threw a seven-yard touchdown pass to Jalen Saunders in the final minute to deny Oklahoma State a Big 12 title, but the day's most memorable touchdown pass came from Grant Bothun to kicker Michael Hunnicutt, who did play receiver in high school. The fake tied the game in the third quarter.




That's bush league: I'm not familiar with the cheerleader code of conduct, but I'm fairly certain attempting to trip opposing players would break it.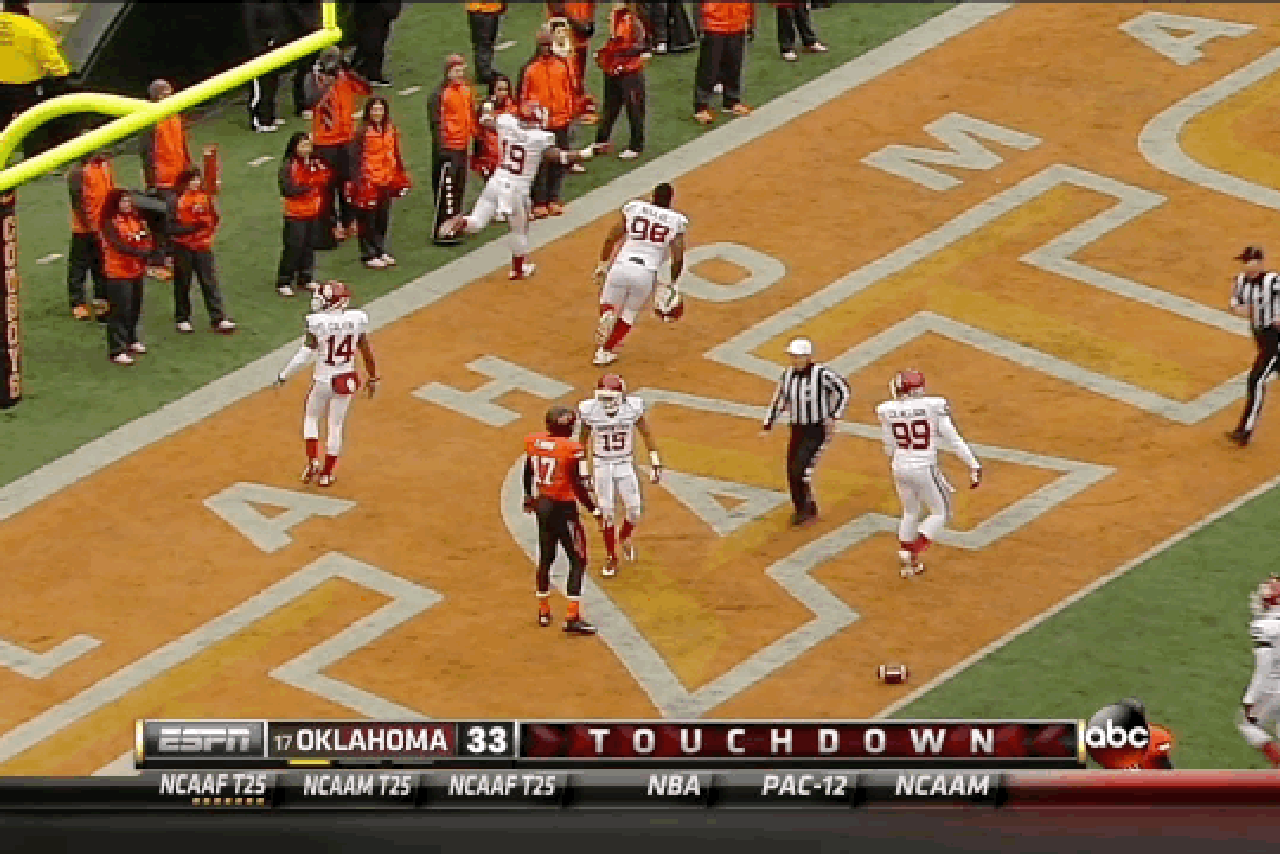 So is this: Missouri running back Henry Josey took one of the day's nastiest falls, but it never had to happen. He got shoved on a late hit and slid right into the corner of a cart on the sidelines. That looks painful. I don't think anyone would have complained if the defender had been ejected.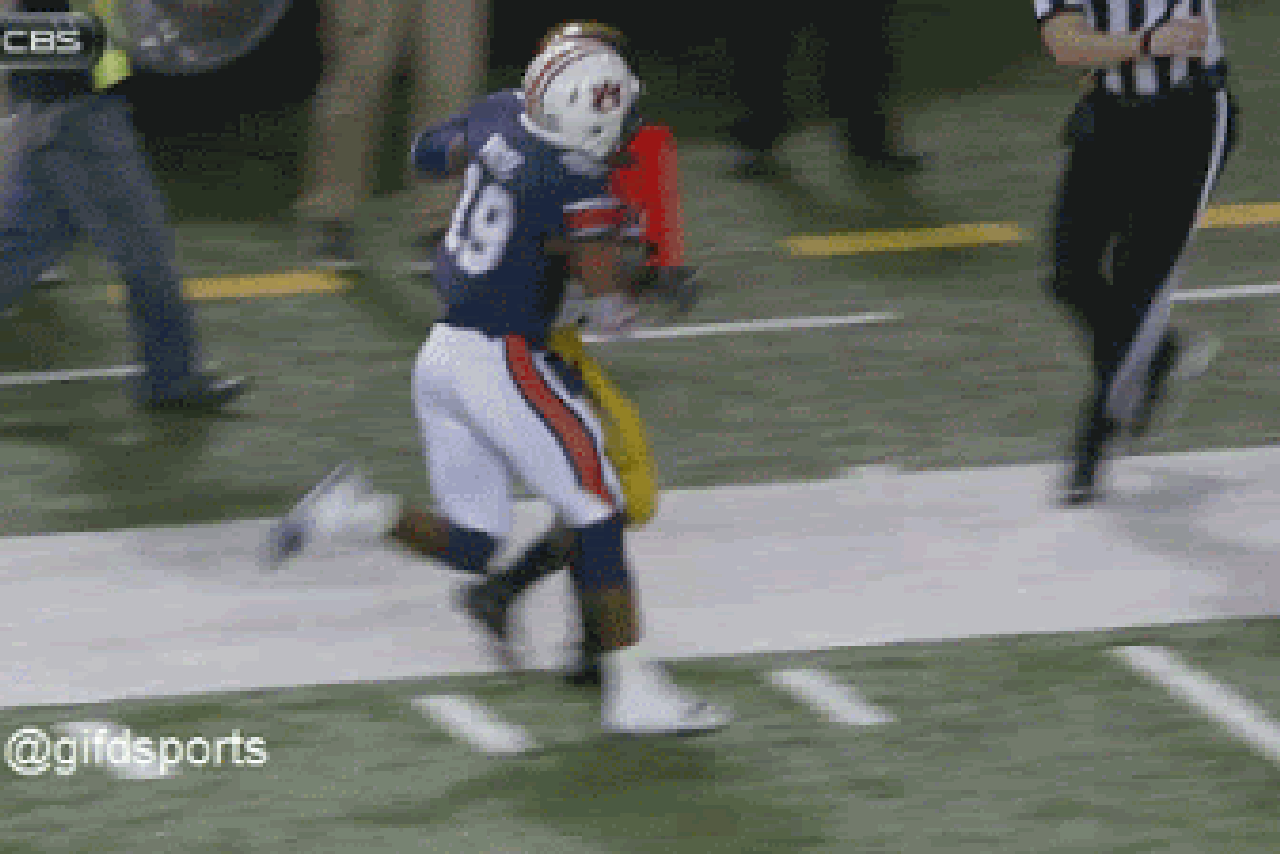 Shaking things up: Oklahoma State kicker Ben Grogan's 41-yard field goal in the second quarter looked like your average kick ... until you realize he made it in the middle of an earthquake that registered a 4.5 on the Richter scale, according to the US Geological survey.



BCS busters busted: When you lose by 20, individual moments are hard to come by. Bowling Green rolled over Northern Illinois, 47-27 and the Huskies joined Ball State as teams with spotless 12-0 records who went down in the MAC title game. In the process, the NIU lost a Fiesta Bowl bid and may fall all the way to the Famous Idaho Potato Bowl on Dec. 21. You won't find Fiesta execs crying, or folks displeased that NIU was only in position for a bid thanks to a BCS rules quirk that would have required the Fiesta to invite Jordan Lynch's team.

Play to remember: It's a shame Teddy Bridgewater is out of the running for the Heisman, because he delivered what could have been quite the Heisman moment. He evaded the pass rush and flicked the ball deep to Damian Copeland in the back of the end zone for a 22-yard score. Well done, sir. Will that land him on a Heisman ballot or two?




Point shaving: Baylor and Texas played an actual Big 12 title game on Saturday, but one Baylor fan came prepared to make his allegiances clear. Barring more work with a razor, that thing's going to be around for quite awhile after Saturday.




Not cool, guys: Florida State rolled over Duke in the ACC title game, but police and stadium officials had to try and track down someone who had been shining a laser pointer on Heisman frontrunner Jameis Winston during the game. That's a scary situation. 


---