Texas Longhorns
Texas Longhorns
Texas track coach Sategna returns after investigation
Published
Jan. 11, 2017 7:04 p.m. ET

AUSTIN, Texas (AP) Texas track coach Mario Sategna has returned to the program after a months-long leave of absence and a school ethics and misconduct investigation.
Texas officials announced Wednesday that Sategna had returned to duty after four months away from the Longhorns program. Officials acknowledged receiving ''conduct complaints,'' but did not provide any details of the investigation.
A joint statement from men's athletic director Mike Perrin and women's athletic director Chris Plonsky said all the school's concerns had been addressed and that Sategna must meet ''appropriate responsive measures'' in the future.
Sategna first took a personal leave of absence in September 2016. Weeks later, University of Texas System officials confirmed the investigation in a letter to the state attorney general as they sought permission to withhold Sategna's personnel file and other documents sought by The Associated Press under the Texas Public Information Act.
While not releasing details, the school had previously said the investigation did not involve NCAA compliance or gender discrimination issues.
Texas officials said Wednesday that Sategna's personal leave was extended as they investigated ''conduct concerns.''
''They all have been addressed by Coach Sategna and appropriate responsive measures have been put in place. Coach Sategna will be responsible for meeting the University's requirements going forward, which he has agreed to do,'' Perrin and Plonsky said.
Sategna took over the men's and women's programs in 2013, and his teams won Big 12 titles in 2015. He also was an assistant throwing coach with the U.S. track team at the Olympic Games in Rio de Janeiro, where former Longhorns Ryan Crouser and Michelle Carter both won gold in the shot put.
In a statement, Sategna said he had was grateful to be allowed to return to coaching at Texas.
''It was important to me and my position at The University that I take a step back for my own self-improvement. I've had the opportunity over these last four months to transform my life in so many different facets,'' Sategna said. ''I'm very thankful to my wife, my children and our extended family, and for the outpouring of support I received during my time away. A lot of people have helped me over these four months, and I'm extremely appreciative of that.''
University of Texas officials are still fighting a lengthy legal battle with former women's head track coach Bev Kearney.
Kearney was forced out in 2013 after the school learned she'd had a romantic relationship with one of her runners a decade earlier. Kearney has said the relationship was consensual and is suing the university for race and gender discrimination, arguing that male coaches who faced similar allegations in the past were allowed to remain on staff.
A decision whether to allow Kearney's lawsuit to proceed is pending before the Texas Supreme Court.
---
---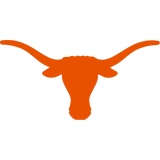 Get more from Texas Longhorns
Follow your favorites to get information about games, news and more
---