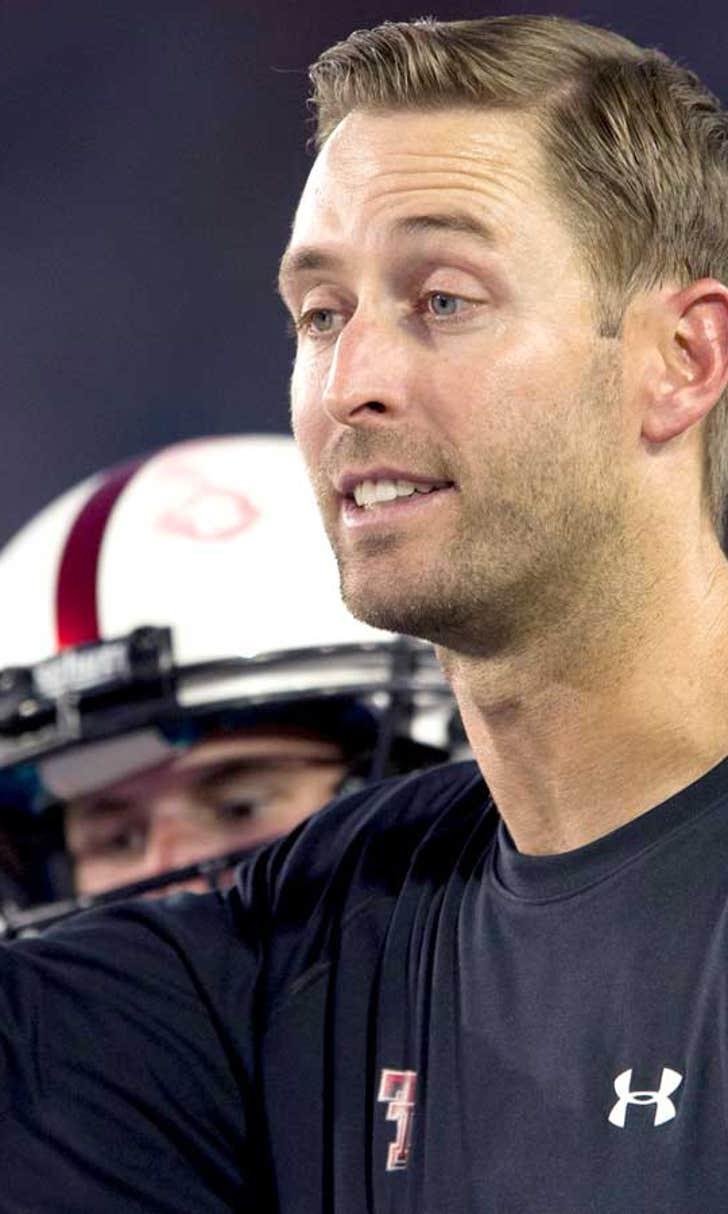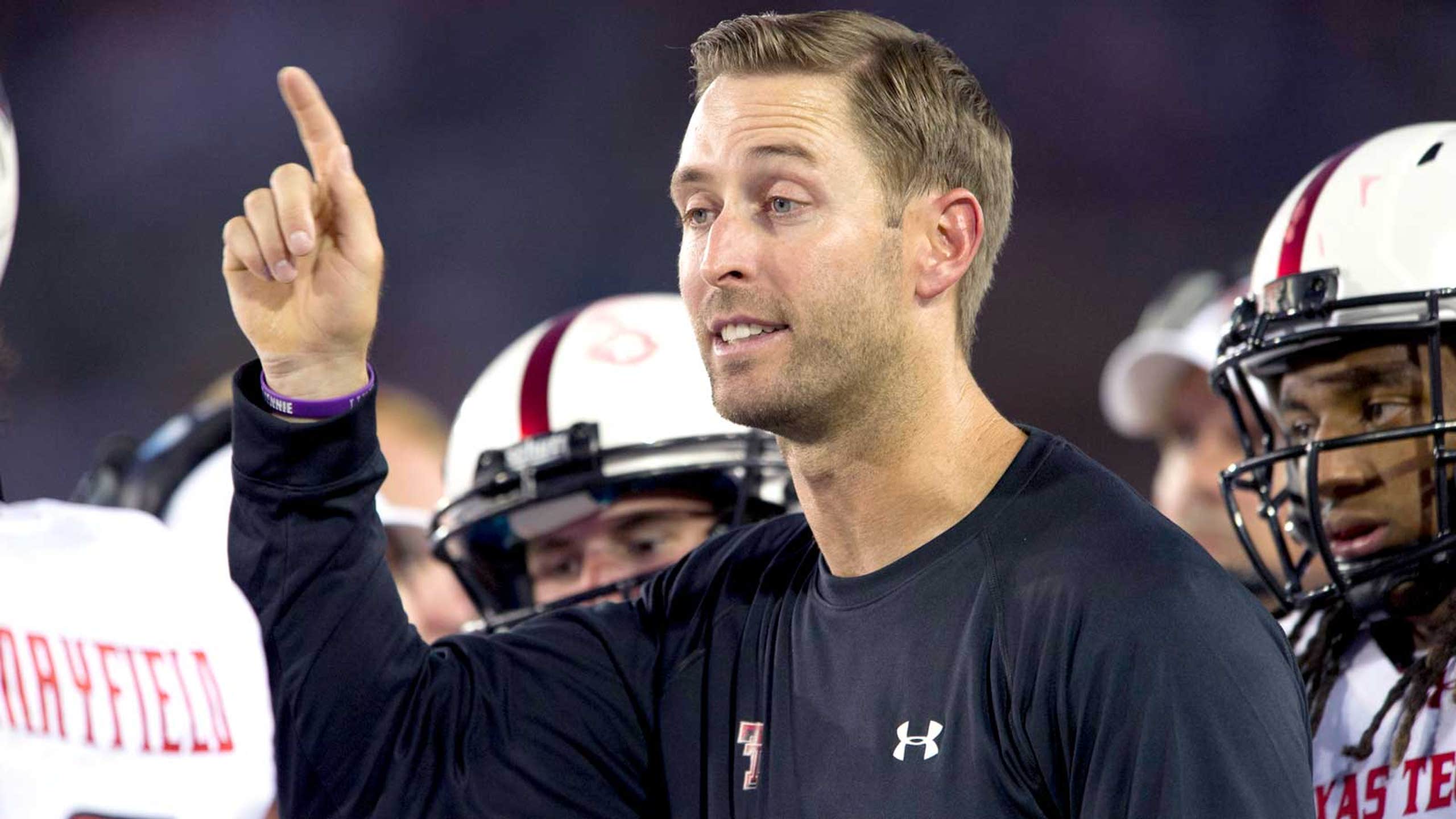 Texas Tech coach Kingsbury catching everyone's attention
BY foxsports • December 31, 2013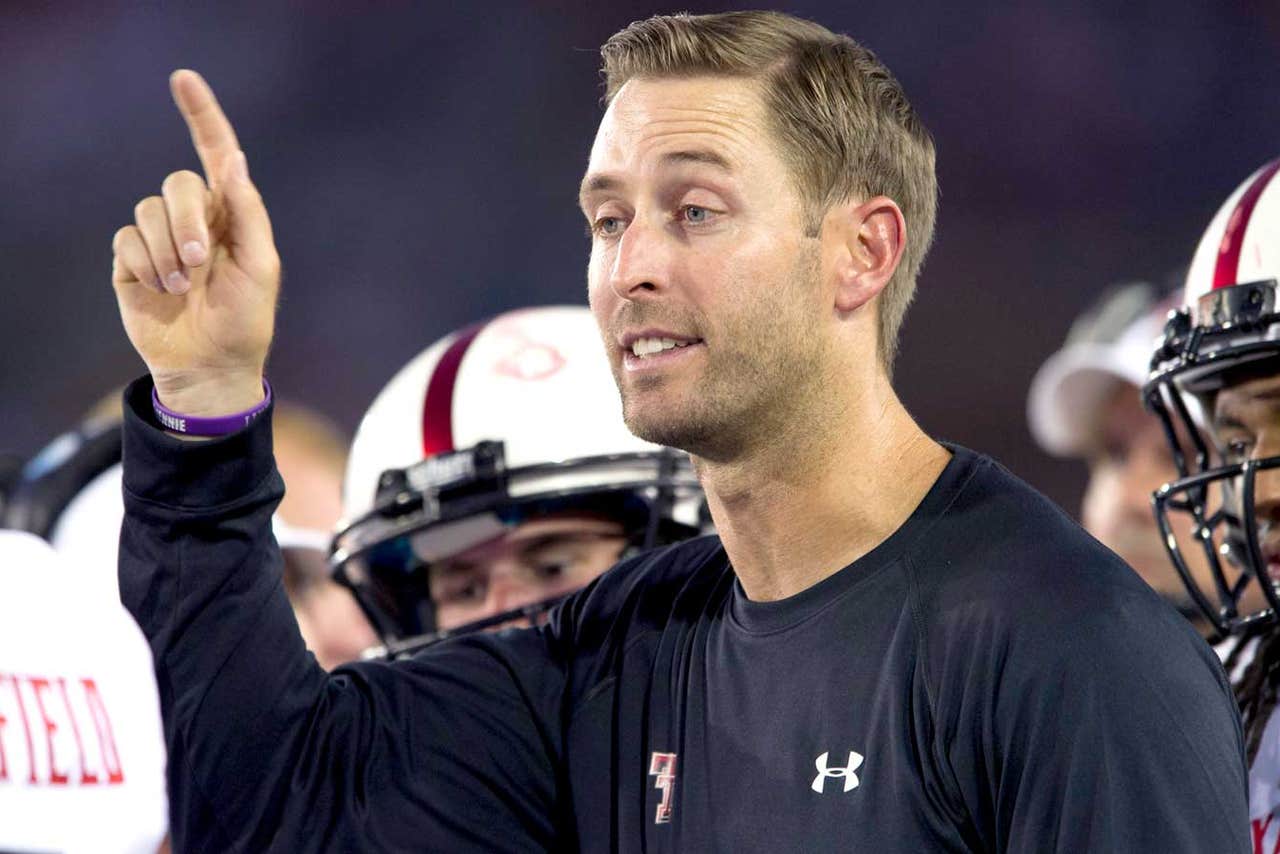 Fans at Kansas, Michigan and TCU won't argue it.
The folks at Texas Tech want you to find a better-looking coach than Kliff Kingsbury.
Since welcoming their favorite son back home to Lubbock, Texas, Red Raider Outfitter has been selling shirts and other merchandise stating, "Our Coach Is Hotter Than Your Coach" and "Our Coach Is Cuter Than Your Coach."
The 34-year-old first-year coach and former quarterback of the Red Raiders is as cool as can be with his slick hair and Oakley sunglasses.
Kingsbury knows how to dress off the field, too.
His style and looks caught the attention of those in the entertainment world with many comparing him to actor Ryan Gosling.
What other coach would ever be featured on E! News?
You think Nick Saban or Mack Brown care about what's going on in pop culture either? While those coaches are likely cooped up in their offices, Kingsbury is enjoying a laugh about Miley Cyrus with his team.
Kingsbury has also been working on his acting skills if he ever gets the call to replace Gosling in "The Notebook" sequel.
What's next? He's still single. Maybe he'll get asked to be the next "Bachelor."
Kingsbury may still be young and having fun, but that doesn't mean he isn't working hard for the Red Raiders. Texas Tech is one of the surprise teams this season. They own a 4-0 start and are moving up in the national rankings.
One thing's for sure, Kingsbury is a lot "hotter" than Texas Tech's former coach, Cincinnati's Tommy Tuberville.
---