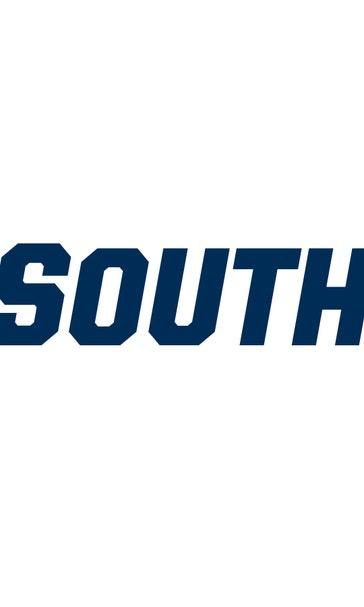 Texas High School Football's top 10 players
September 10, 2014

There are a few interesting things of note when looking at the top 10 players in the state of Texas for the Class of 2015.
One is that all 10 are ranked in Scout.com's National Top 50, each top three nationally at their respective positions, the exception being quarterback where Allen's Kyler Murray rounds out top five. And while the group is split evenly, five offensive players to five defensive, defense reigns king this season making up the top three led by Mesquite Poteet outside linebacker Malik Jefferson.
While Jefferson will wait to make his commitment decision following his official visits (currently scheduled to hit Ohio State Nov. 1, UCLA Nov. 15 and Stanford Nov. 28), 7 of the 10 have already pledged their verbal commitments: six to SEC programs, while the lone Big 12 commitment is held by the state's top quarterback Jarrett Stidham of Stephenville, who has chosen to continue his career under former Texas Tech star Kliff Kingsbury in Lubbock. 
The second of the pair of quarterbacks, two-time defending champion Kyler Murray, has also pledged to remain in the Lone Star but, as he said, will be getting the "best of both worlds", staying home while competing in the SEC at Texas A&M. Murray also looks forward to carrying on the family name in College Station, following father Kevin Murray who starred in the pocket for the Aggies from 1983-86.
Texas A&M in fact holds four of the seven pledges in this elite group: Murray joining the state's third-ranked player, defensive tackle Daylon Mack (Gladewater); defending Class 5A-II state champion wide receiver DaMarkus Lodge (Cedar Hill); and Whitehouse safety/outside linebacker Justin Dunning.
Keller High School's 6-foot-5, 346-pound offensive lineman Maea Teuhema once held an 8-month commitment to the University of Texas with brother Sione, Sione now a freshman defensive end at LSU, both flipping from the 'Horns to the Tigers within hours of National Signing Day Feb. 5. Given the brothers have always planned to play together, it's expected the younger Teuhema's verbal will stick.
Not many kids can brag that their first offer came via Nick Saban and 3-time national champion in the last five years Alabama. West Orange-Stark two-way star Deionte Thompson, however, can. A projected safety at the next level, the long-armed 6-foot-2, 180-pounder received the offer as a junior last February, committing immediately. Since, dozens of other major programs have joined the pool, Texas and Texas A&M fighting to keep the star within borders.
Plano West running back "Soso" Jamabo rounds out the top 10, and like the state's top two Jefferson and Fort Bend Marshall cornerback Kendall Sheffield, remains on the market. Jamabo recently returned from his first of two official visits scheduled, witnessing Notre Dame's shutout of Michigan in South Bend over the weekend. He'll next travel to UCLA Oct. 10. 
Sheffield, on the other hand, does not have official visits yet planned. He did make unofficial visits to Alabama, LSU and Texas A&M over the summer, all three rumored to lead for his services. The nation's top corner, still rehabbing his ankle after injuring it at a camp earlier this summer, plans to announce his decision at the Under Armour Game in January.
1. OLB Malik Jefferson, Mesquite Poteet***
2. CB Kendall Sheffield, Fort Bend Marshall***
3. DT Daylon Mack, Gladewater, Committed to Texas A&M
4. QB Jarrett Stidham, Stephenville, Committed to Texas Tech
5. WR DaMarkus Lodge, Cedar Hill, Committed to Texas A&M
6. OG Maea Teuhema, Keller HS, Committed to LSU***
7. S Deionte Thompson, West Orange-Stark, Committed to Alabama
8. QB Kyler Murray, Allen, Committed to Texas A&M
9. S/OLB Justin Dunning, Whitehouse, Committed to Texas A&M
10. RB Sotonye "Soso" Jamabo, Plano West
*** Ranked No. 1 nationally at respective position (Scout.com)
---