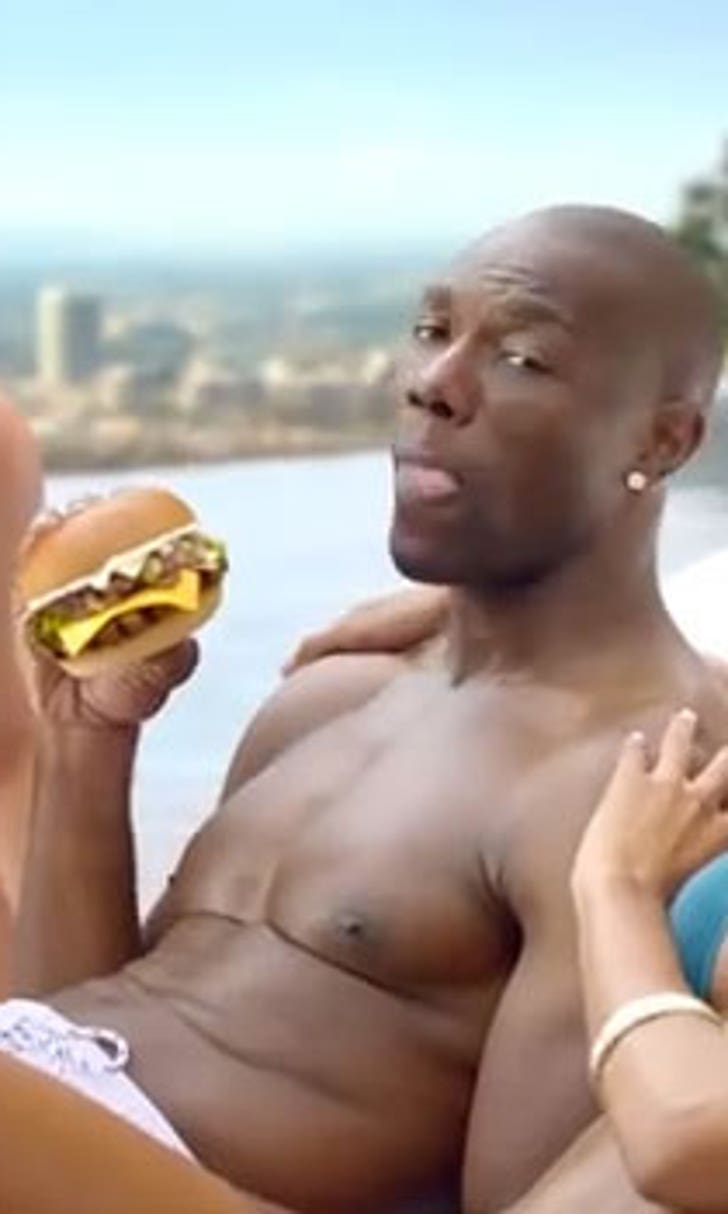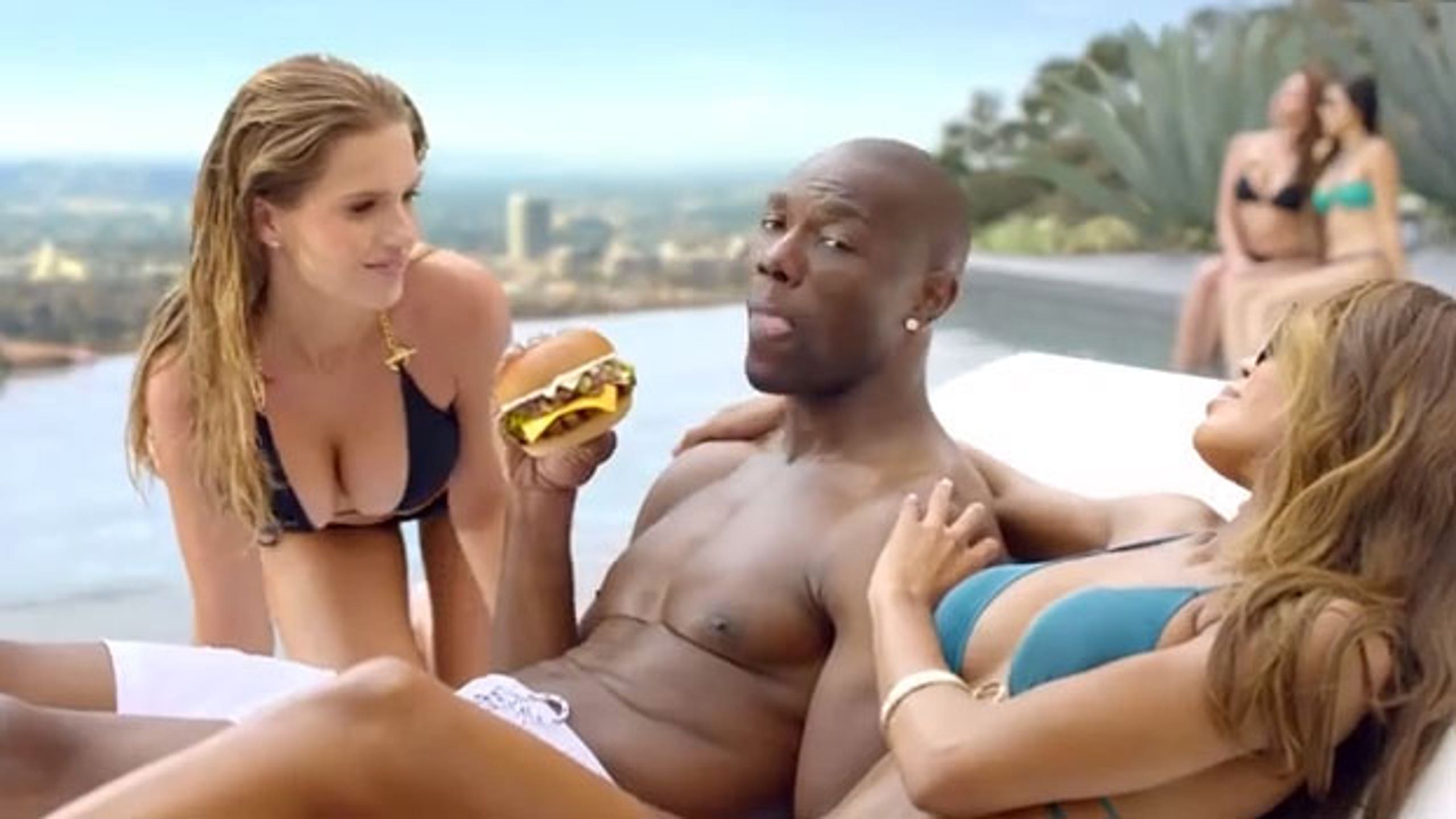 Terrell Owens pokes fun at his image in new fast-food commercial
BY Jimmy Traina • December 23, 2013
Over the years, Carl's Jr. has usually gone for the "sex sells" theory and featured a very attractive female in its commercials.
Most recently, the fast-food chain has created ads starring a variety of models enjoying one of their big, juicy burgers.
Nina Agdal.
Kate Upton.
Katherine Webb.
The company's newest commercial still relies on women to get your attention, but its main star is former NFL wide receiver Terrell Owens, who mocks his less-than-sterling reputation among the Philadelphia faithful.
---