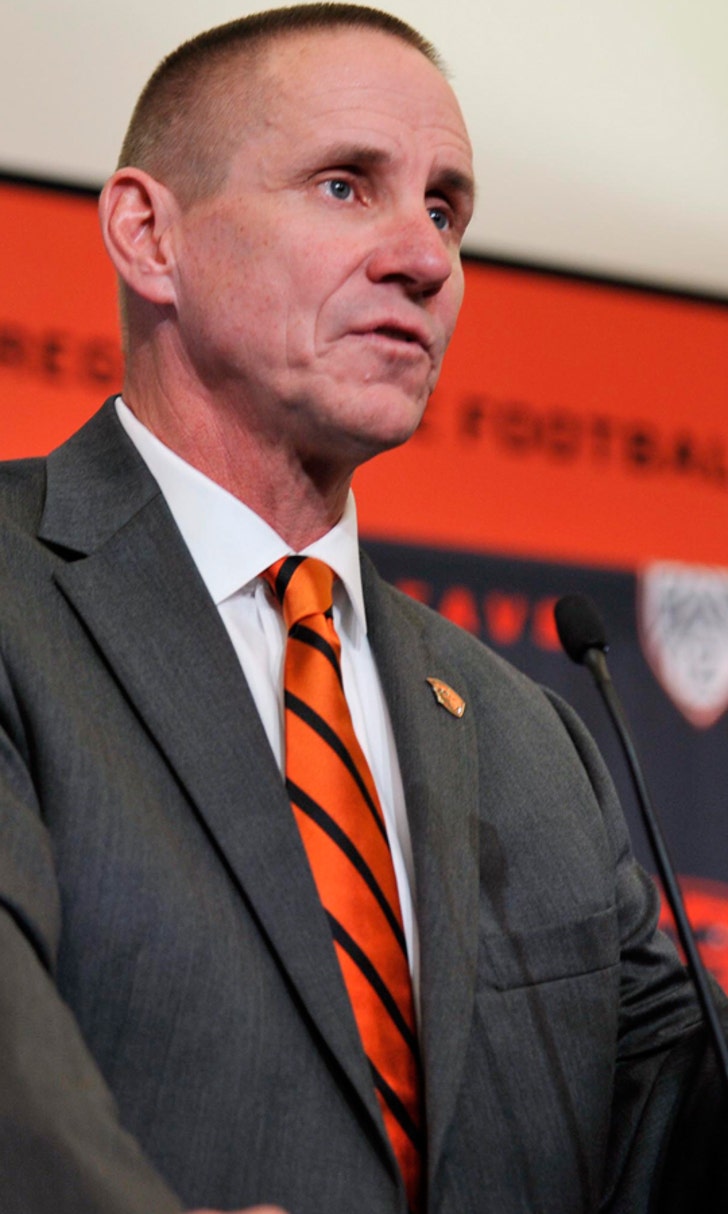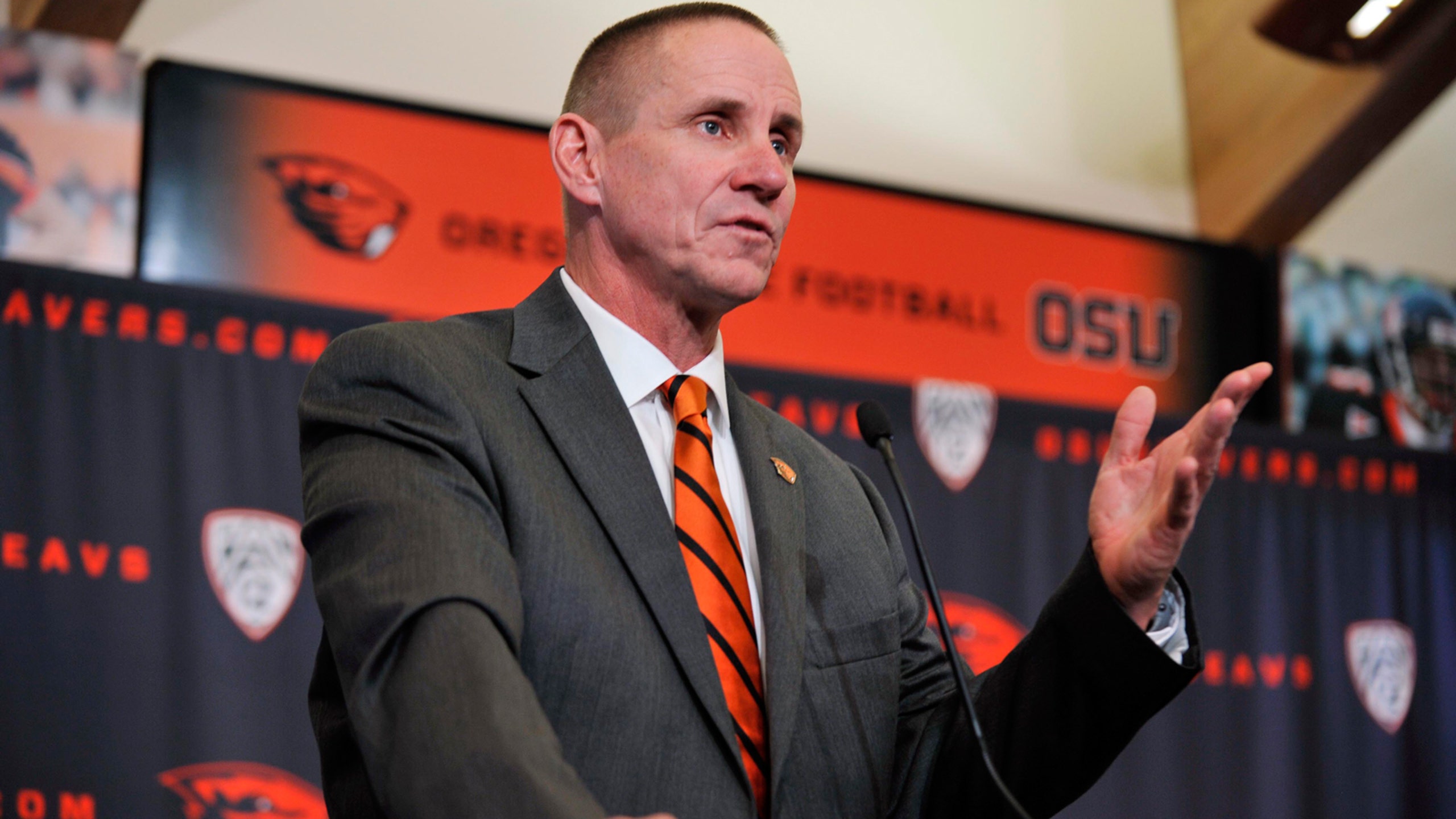 Temple: Andersen a Beaver but why he's not a Badger remains cloudy
BY foxsports • December 12, 2014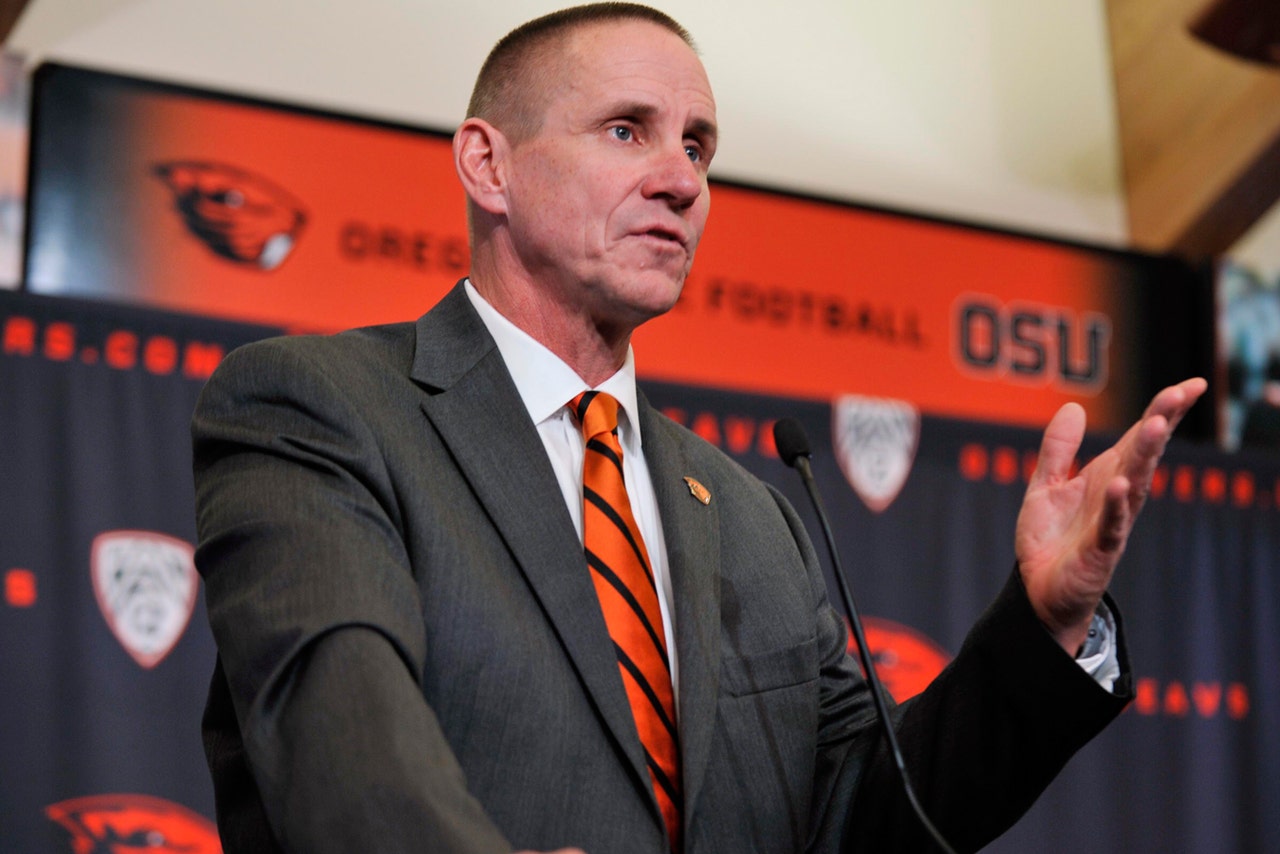 Gary Andersen had every opportunity to try and defuse the anger and hurt back in Madison on Friday afternoon. He sat inside Oregon State's football complex during his introduction as the Beavers' new coach just two days after leaving Wisconsin to field the questions he simply had to know were coming.
All Andersen needed to say was that, yes, family was the most important aspect in his surprising decision to depart the Wisconsin program despite coaching there for only two years. That returning to the West Coast, where he had coached his entire life, kept his wife and three sons closer to their home base in Utah.
It was the answer that would have presented Andersen in the most positive light possible. Who could be upset with a guy for simply wanting to come home? On Wednesday night, Wisconsin athletic director Barry Alvarez told the media that moving for family reasons was the only explanation Andersen offered him upon his abrupt resignation.
Except, on Friday in Corvallis, Andersen did not say that. In fact, he expressed a curious level of confusion at the mere idea when a reporter broached the topic.
"Somebody read my mind because I've never publicly said that," Andersen told the assembled media. "I got asked that this morning, and I never talked to anybody in the media about it, but it was already out there that I said that. So, it's true. Somebody read my mind. So that's a good thing. The media sometimes is very smart. . . .
"There's some family parts to it," Andersen later added. "That was not the driving force behind the whole thing. It's a great fit for our family, yes. But the driving force was this is just where I believe I was told to go. A lot of people think that's strange and weird, but that's how I work."
Ultimately, what Andersen said -- or, more specifically, didn't say -- will keep the questions flowing back in Madison for quite some time. Every person has a right to make his own decisions, of course, but the impact of those decisions also deserve scrutiny.
On Friday, 2,086 miles from Camp Randall Stadium, Andersen sounded like a man who simply could not wait to leave Wisconsin. The move came together so quickly that Andersen's youngest son, Chasen -- a freshman linebacker for the Badgers -- didn't even know about the decision until his father held a meeting announcing the move Wednesday with the entire team.
Just how bad did Andersen want to bolt? He took the job offer from Oregon State athletic director Bob De Carolis despite never having visited Corvallis for face-to-face meetings. He accepted, as Andersen noted, "as soon as I was offered the job at Oregon State." School president Ed Ray said he had a good five minutes worth of material to convince Andersen on the phone and didn't require any of it.
"I didn't think I needed to come out for a visit and see it," Andersen said. "You get a great feel. I think Bob and his staff when they came and we communicated did a tremendous job of showing me the vision, what was here. You see it on pictures."
De Carolis even told a small group of reporters following the news conference that conversations with Andersen's agent quickly made it clear Andersen was not happy at Wisconsin.
"We had heard that maybe there was some movement afoot that he was looking to get out," De Carolis said. "We confirmed it, we said, 'We're not going to do any better than this. This guy's good.'"
But beyond expressing his general belief that he was told, perhaps by a higher power, to accept the Oregon State job, Andersen declined to provide further context. That didn't mean others did not try to pull information from him. Because if moving for the benefit of his family wasn't the reason for leaving Wisconsin, as Alvarez claimed, then what was?
"It's just something that had to be done in that scenario," Andersen said. "I was grateful. The decision was very, very, very simple. Everyone wants to talk about why this and why that, it doesn't matter."
Many surmise Wisconsin's tougher admissions standards for incoming freshmen irked Andersen on multiple occasions. Alvarez said this week there had been "ongoing" discussions between the two about academically clearing prospects that were more easily eligible at other schools, which required fewer than the 17 course units necessary for admission to Wisconsin. Three known high school prospects in the past year alone have committed to the Badgers and then left for different programs because of lighter academic standards.
Andersen told Oregon State's official website about the importance of scouring the junior-college ranks in Florida, Texas, Kansas, Arizona and California because his staff experienced so much success in that area over the years. At Wisconsin, however, that was not the case.
There were at least two documented instances in which junior-college players failed to meet the school's initial academic standards during Andersen's brief tenure. Last year, safety Donnell Vercher selected Fresno State after being denied admission to Wisconsin. And this year, safety Serge Trezy missed the season because his transcripts had not been cleared as hoped in August. Both players were likely to compete for starting roles. Trezy is expected to enroll at Wisconsin in January.
Andersen acknowledged Friday, perhaps without recognizing the impact, that Oregon State could use "the special kid that if he can get into school here" would develop over time. But he did not specifically address a question relating to Wisconsin's tougher academic standards.
"I'm going to say this without going into anything," Andersen said. "Wisconsin is a tremendous school. It was an opportunity. For me, Barry Alvarez is a hall of fame coach, is a hall of fame AD. There is no ill feelings, no issues with me. Again, I simply saw an opportunity at Oregon State to be able to be involved with the kids I think, I hope and I pray want to be around the coaches like I had at Wisconsin."
Despite the uncomfortable sidestepping for some of Andersen's answers, there also were moments of humor. Such as when Andersen inadvertently noted in his opening remarks that "we need to get our ducks in a row," which drew mock gasps from those in attendance because Oregon State's bitter rival is the Oregon Ducks.
"What'd I say?" Andersen said. "Bad idea. Go Beavs."
Andersen will learn all the answers over time at Oregon State. Unfortunately, we're not likely to ever know all the answers that led to his swift and stunning exit from Wisconsin.
Follow Jesse Temple on Twitter
---