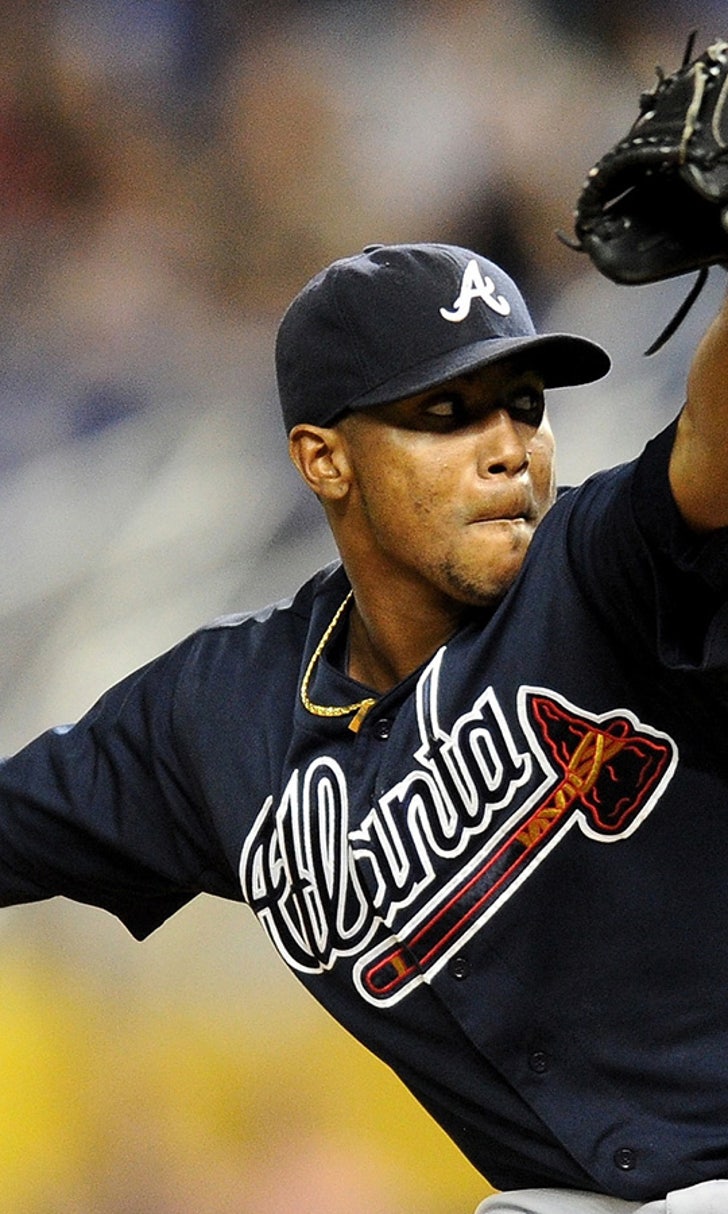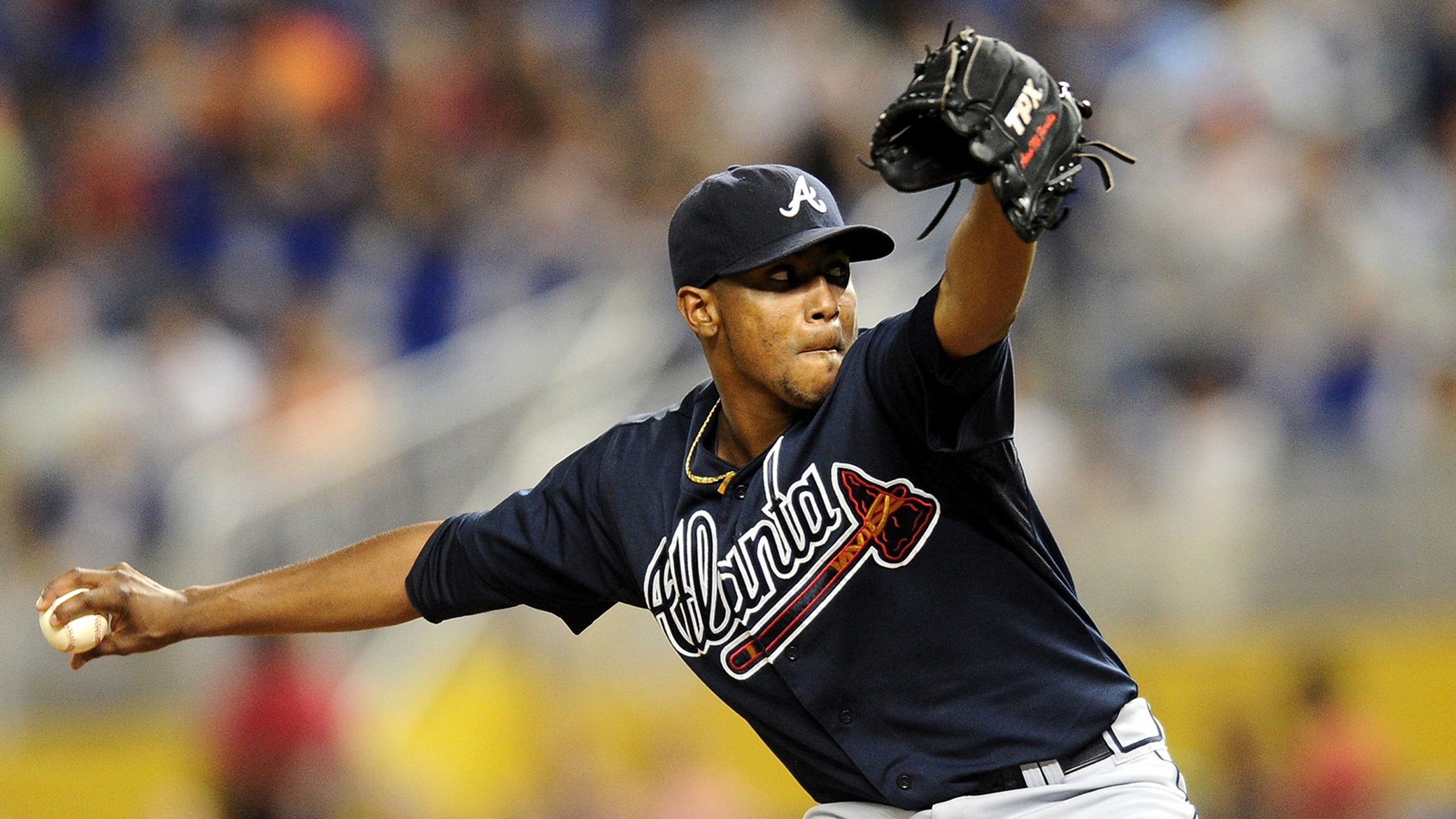 Teheran earns Opening Day start, more Braves spring training thoughts
BY Zach Dillard • March 23, 2014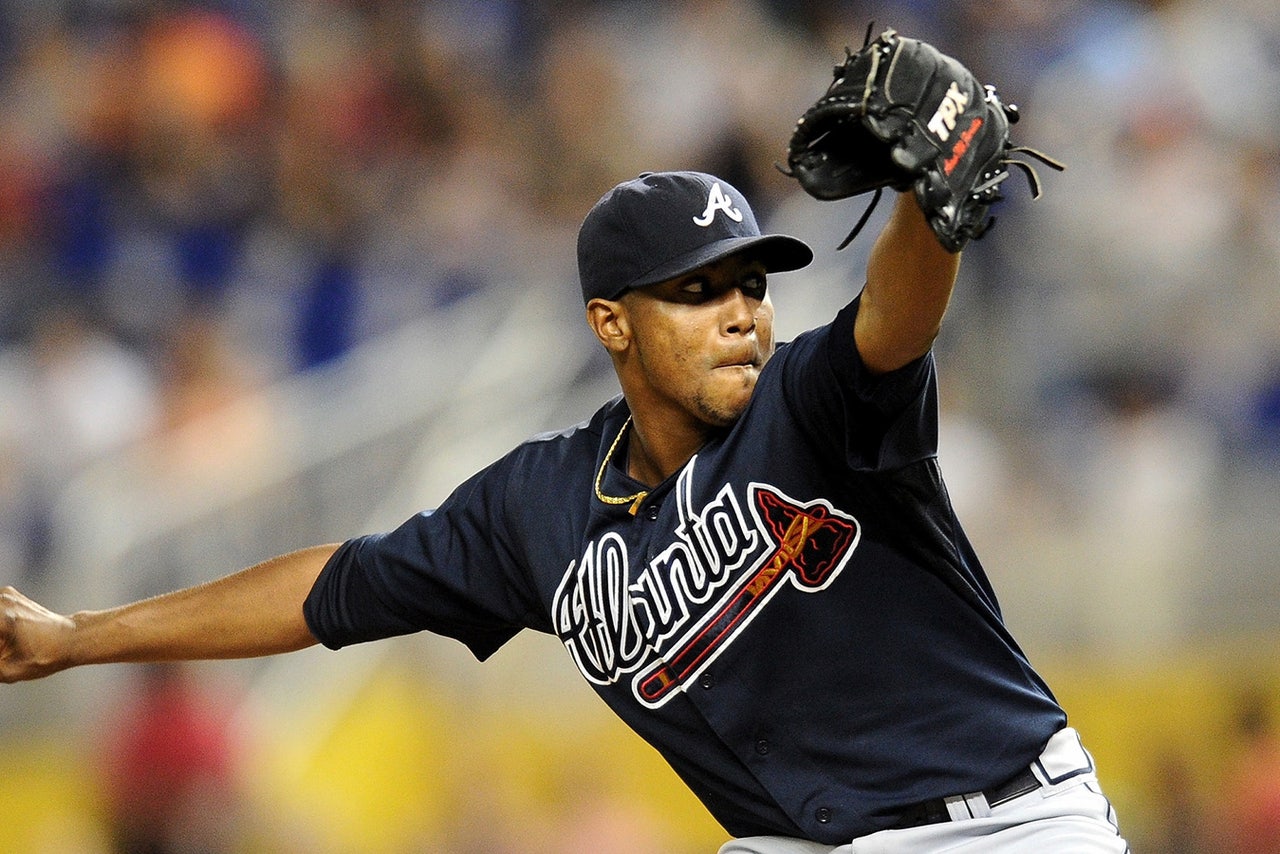 The baseball season is already under way in another hemisphere, though the Atlanta Braves' spring training schedule still officially reads eight more days. After an offseason defined by long-term financial commitments, injury turmoil and surprise free agent acquisitions, the defending NL East champs will be prepping for their season opener against the Milwaukee Brewers this time next week. With that in mind, here are four thoughts on the spring training week that was:
A few weeks ago down in Lake Buena Vista, I suggested (largely tongue-in-cheek) that the Braves had an opportunity to make a long-term statement with the Opening Day starter spot by handing the ball to 23-year-old Julio Teheran: the franchise had just made a six-year (possibly seven-year with an option) commitment to the young right-hander, the longest commitment it had made to any pitcher in the organization, and if the higher-ups believe he's a future No. 1 then why wait? That was never supposed to happen, though. With Kris Medlen and Mike Minor -- two veterans compared to Teheran -- healthy and coming off successful seasons, Teheran wouldn't (or shouldn't) have had a shot to take the ball against the Brewers on March 31.
The Braves announced this week that Julio Teheran will get the ball on March 31. How quickly things can change.
Following the devastating rotation-related news that Medlen and Brandon Beachy would miss the season due to Tommy John surgery and subsequent rehab, adding on to the fact that Minor would not be ready for Opening Day, Teheran was the natural fit for the selection. Ervin Santana (Medlen's de facto free agent replacement this season) is not expected to be ready on Opening Day and the team's other options -- Freddy Garcia, Alex Wood, David Hale -- simply fall below Teheran in the pecking order. The future, in terms of Teheran's contract implications, is now.
Teheran has top-of-the-rotation type stuff and he put up one of the best rookie pitching seasons in baseball last season, logging 185 2/3 innings pitched, a 121 ERA+ and a 2.4 WAR. If he improves upon those numbers -- and his spring training performance offers no evidence that he couldn't; he built off an impressive spring last season -- then the Braves still have to feel good about the top of the rotation with Teheran, Minor and Santana. It wasn't the way they scripted it, but it could still work.
"Last year, I was trying to [be] the fifth starter," Teheran told reporters after hearing the news. "This year, when I was working out in the offseason, I was thinking I can be the first one. That gave me more motivation. When I put goals in my mind, that is when I start working harder."
Maybe next offseason he should tack up a picture of Cy Young on his bulletin board. Seems to be working out so far.
An interesting side-plot of the Braves' spring training, falling behind the injury news and contract extensions, has been the relentless ebb and flow of information on Dan Uggla and B.J. Upton and any foreshadowing as to possible improvement at the plate for the 2014 season. Every swing mechanic broken down, every plate appearance a potential revelation. It's bound to happen at this time of year for two players looking to get back to replacement-level offensive numbers for a team that will likely need a bit more firepower this time around.
Dan Uggla's recent power surge falls right in line.
After hitting four home runs in the past 10 games entering Sunday, Uggla now leads the team in homers and walks this spring training, hitting .262/.407/.595 in 42 at-bats. That is obviously an improvement, even from his '13 spring training numbers. Hitting coach Greg Walker and everyone else involved seem pleased with his progress, which, really, how could you not be when weighing the two options?
Upton, meanwhile, is hitting .271/.327/.313 -- again, more improvement. The team's speedy outfielder added a triple and a single to those totals on Sunday, too. Both players lead the team in spring training strikeouts (that probebly won't be too far off the regular season result), but these statistics are much more palatable for a unit looking to replace some production lost by the departure of catcher Brian McCann.
The Braves offense, while inconsistent, ranked ninth in weighted runs created last season. If Uggla and B.J. Upton can stay on a similar track, how much better could they be?
As much positive feedback as his brother is receiving (relative to 2013), the younger Upton got off to a terribly slow start to the spring training schedule, registering just eight hits (three extra-base, one home run) in 42 at-bats. That isn't exactly the same player who rode a powerful spring into April last season, being named NL Player of the Month in his first 30-or-so days as a Braves player.
Justin Upton launched his second home run of the preseason against the Mets on Sunday, though, so there's a chance he can build some momentum heading into Opening Day.
When healthy and at their best, the Braves have an opportunity to be extremely dangerous at the top of the lineup this season, rolling out Jason Heyward, Justin Upton and Freddie Freeman, who finished fifth in the NL MVP voting, out for opponents every first inning. That's 10.2 wins above replacement in 2013, according to FanGraphs, for opposing pitchers to contend with. And that's not even accounting for a full season for Heyward, who has looked like the team's best player during the spring. Upton getting back on track offensively before the regular season gets here will be a big part of that equation.
In an attempt to remain consistent, I'll still hold onto the belief that as soon as the Braves are healthy enough, Freddy Garcia should be the first pitcher left out of the rotation. That statement is not designed to ignore his efforts last season or his most recent spring training outing -- 5 1/3 innings pitched, zero earned runs and four strikeouts on 83 pitches; his best performance yet this preseason -- but rather to look at the total body of work, his 2014 projections and the team's other options.
At the very least, once Minor, Santana and Floyd are ready to go, Garcia should likely be left without a spot. Teheran, Wood and Hale (in that order) are better 30-start options for this team, and if the organization is sticking to an innings limit for Wood -- placing him in the bullpen for an extended stint or simply shutting him down at the end of the season somewhere around a 170-IP mark -- then the best-possible rotation, as presently constituted, should read: Minor-Santana-Teheran-Floyd-Hale.
Granted, this is ignoring the team's recent preference of veterans in the rotation. So be it. Aside from his latest start, Garcia had done very little to win the job outright this spring, and the fact that he's set to start the home opener against the Mets (the anniversary of Hank Aaron's 715th home run, no less) is as glaring a reflection of the team's early-season health issues as anything else.
Garcia could surprise everyone by defying the odds and putting another successful run with the Braves just a season removed from losing his spot on the Orioles staff, being demoted to Triple-A, being traded for cash and then signing a minor league deal after performing well in the decisive Game 4 of Atlanta's NLDS loss. Still, barring further heath misfortune, I'd go with youth. It's a risk worth taking.
---