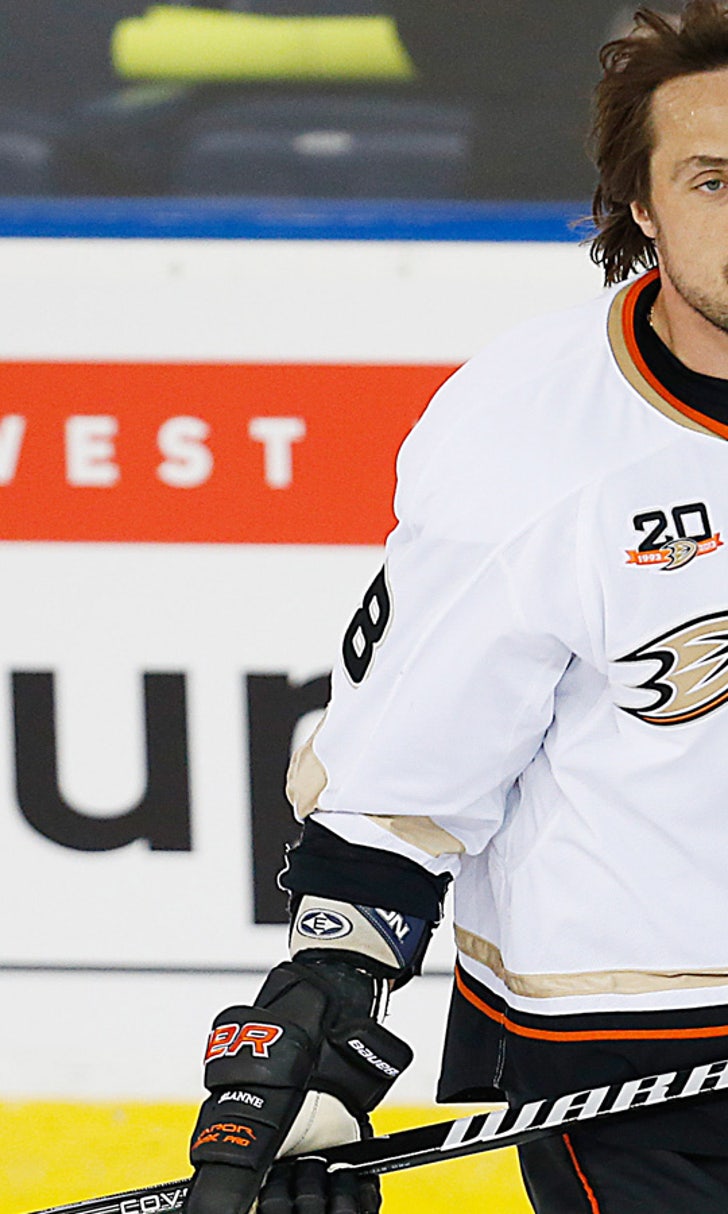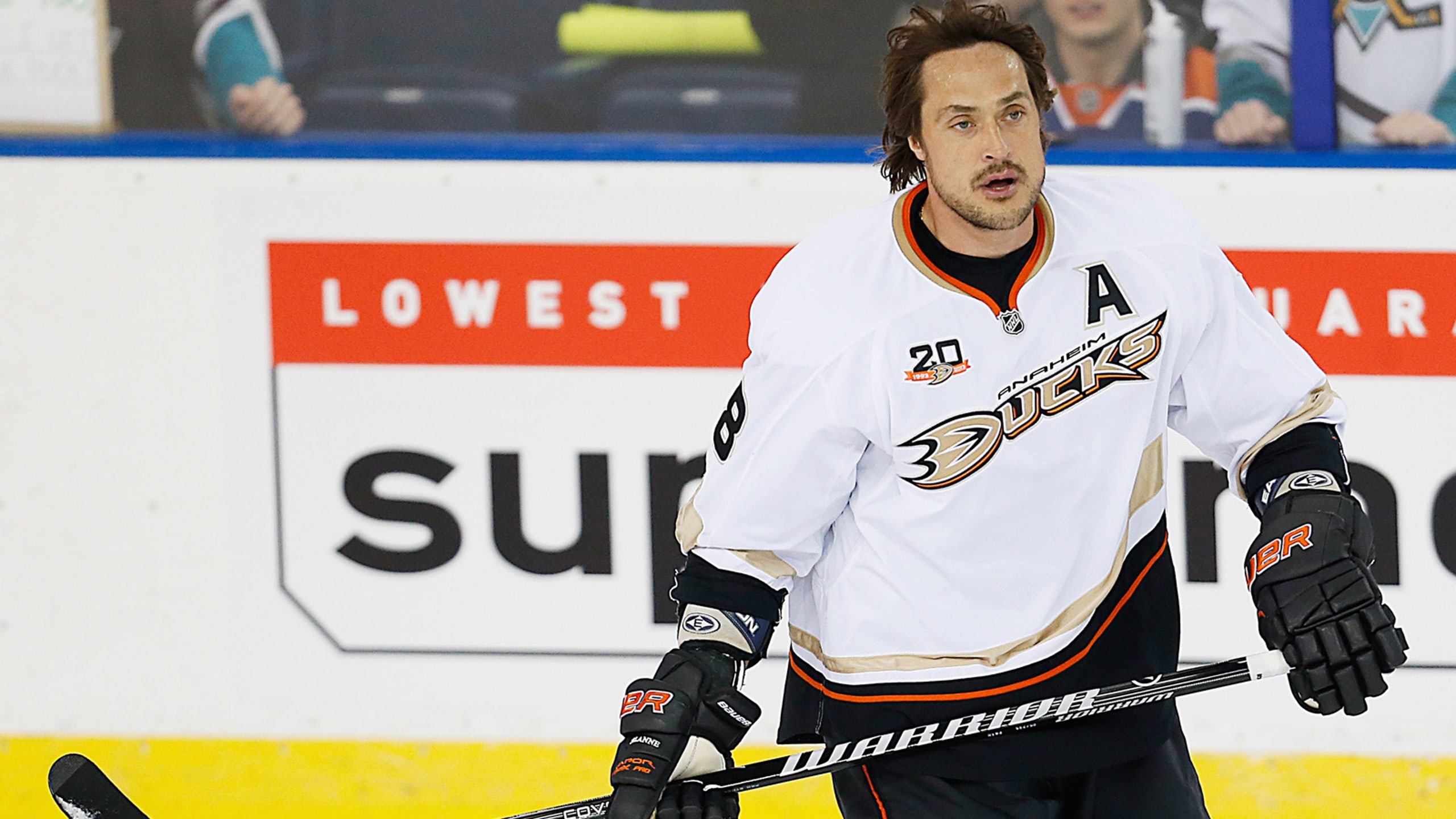 Teemu Selanne distraction-free heading into Game 7
BY foxsports • May 16, 2014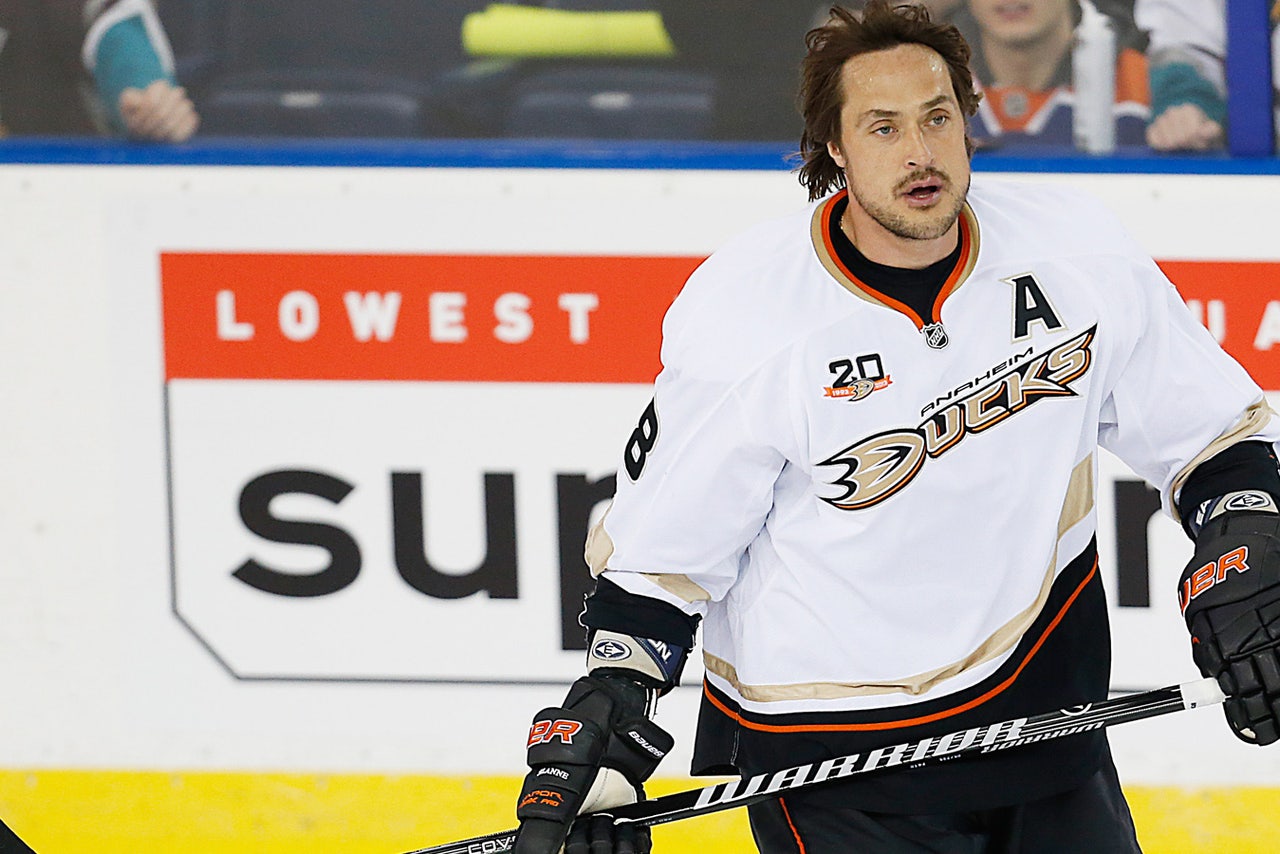 ANAHEIM, Calif. -- Teemu Selanne doesn't want Game 7 to be his last game. So he's not treating it as anything other than what it is - Game 7.
There will be no ceremonies, video tributes, no extra family or friends in the stands and no Paul Kariya - Selanne said just getting his former teammate here for his final regular season game was a miracle - because this game isn't about the team winning for the 21-year veteran and future Hall-of-Famer. 
It's about getting the Ducks - all of them - to the Western Conference finals.
"Obviously it's something that you know but that's not the focus now,'' he said following the Friday morning skate at the Honda Center. "I don't want to make any individual more important than another. And you've got to enjoy this. It's very special."
Selanne had his moment in the team's final regular season game at the Honda Center. He grabbed his good friend and another Anaheim legend, Jean-Sebastien Giguere (who played for Colorado this season) and they skated around to a rousing ovation. The hashtag #TeemuForever is probably still trending on Twitter and it seems as though no one in hockey wants to see the 43-year-old Finn go.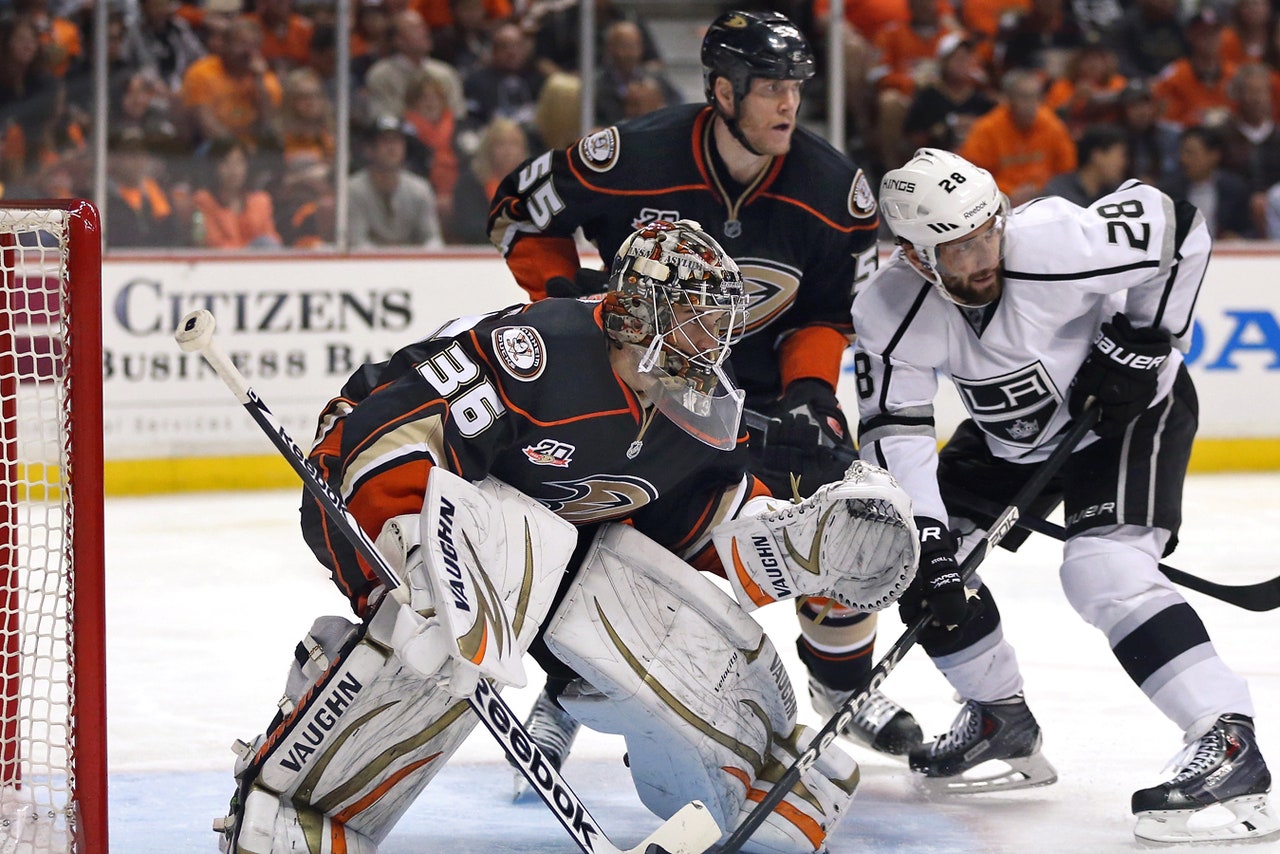 Ducks take different approach than Kings in Game 7
READ MORE
Family, friends, former teammates - all are reaching out to him right now. Don't worry -- he'll call you back -- just maybe not right away.
"It's a situation you've got to enjoy and you've got to just block out all of the distractions and put them aside," Selanne said. "That's why I didn't talk to the media yesterday, I didn't want anybody to make too much about some player's very last game. It's not about that. All distractions shouldn't be here. We need the focus to be on this game and winning this game."
Selanne is 2-3 in Game 7s. He has scored a few Game 7 winners before and it's not out of the realm of possibility to think that he might score one Friday night. He's scored five points in seven games and played with an ageless sense of intensity and ferocity in the 2014 postseason.
But it's also not out of the realm of possibility to think that this could be his last time on the Honda Center ice. 
"It's live-and-die. Obviously we know what the situation is. We just do it. Very simple," he said. "I try to look at this as a big game. It's funny how it works. When we were down 2-0, had somebody said there would be a Game 7, we would have taken it."
Other morning skate notes
- Injured defenseman Willie Mitchell was on the ice with the Kings but Darryl Sutter quickly put to rest the notion that he might be ready to play Friday night. It was the first time Mitchell has skated since going down with an injury against San Jose on April 28.
"Skated once with the group," said head coach Darryl Sutter. "Not an option."
- The former Syracuse Crunch line of Patrick Maroon, Nick Bonino and Kyle Palmieri may be getting back together for Game 7. The Anaheim trio all skated together in the AHL before the Ducks switched their affiliation to the Norfolk Admirals and they skated together Friday morning as well. Dan Winnik skated on the fourth line with Mathieu Perreault and Selanne.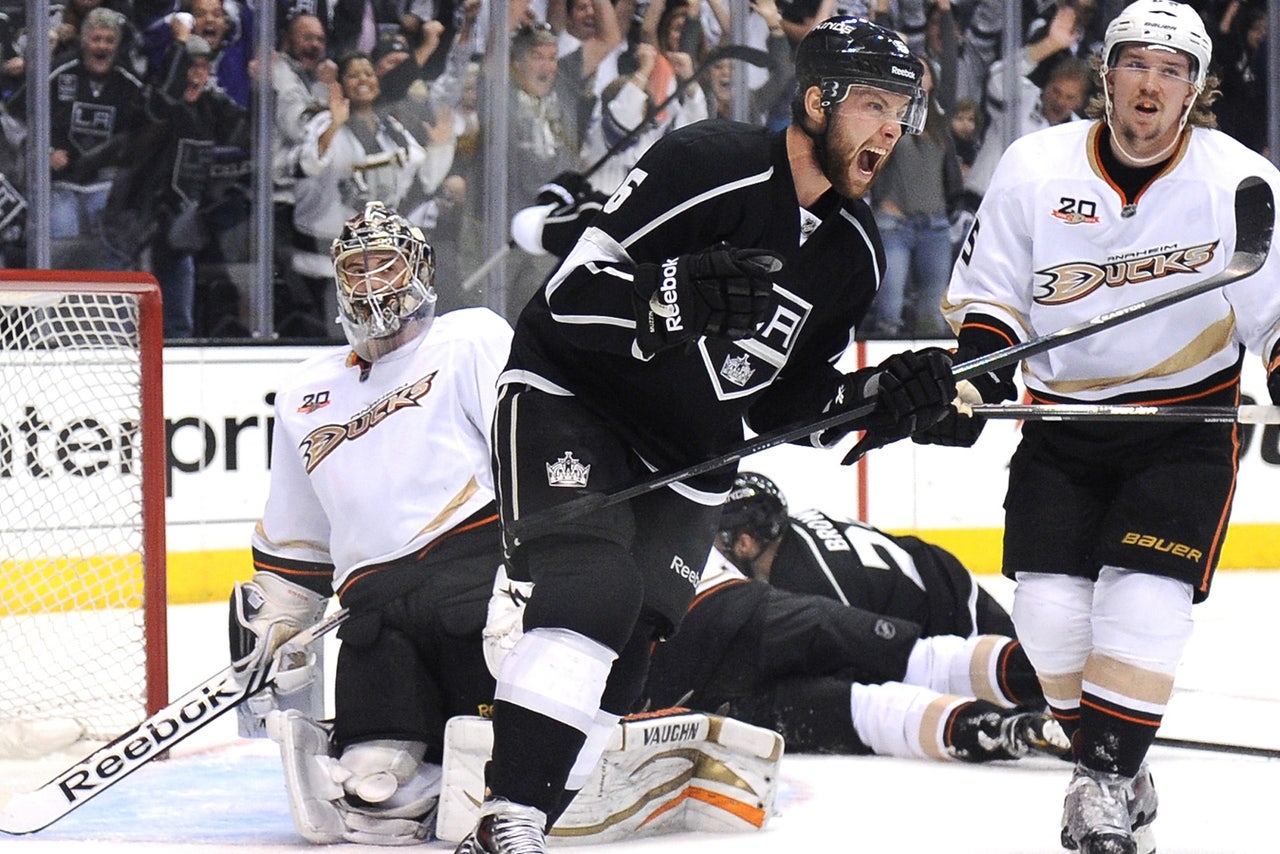 Kings no strangers to Game 7 pressure
READ MORE
"Maroon played with Bonino and Palmieri in the American League when they were the best line in the league," said Ducks' head coach Bruce Boudreau. "They've had moments up here that have been very good so we're just trying to create a little bit of chemistry.
"But depending on how the game goes, the lines might change an awful lot tonight."
- It's no secret that home teams have struggled in Game 7s throughout the 2014 Stanley Cup playoffs. Higher seeds are just 4-1 with the Rangers topping the Flyers in the Eastern Conference quarterfinals as the only exception.
The pressure is firmly on the shoulders of the Ducks.
"You know what, I'm just going from my own (experience), if I had a choice of coaching Game 7, I want it in my house," Sutter said. "And I've been through both. I lost Game 7 of a Stanley Cup final on the road, and you always think there's maybe one shift there somewhere that you could have made a difference in a close game."
---
---