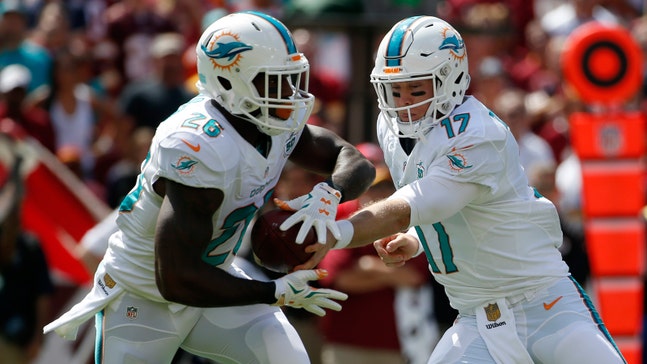 Tannehill to have more input in Dolphins' offensive game planning
Published
Dec. 2, 2015 7:00 p.m. EST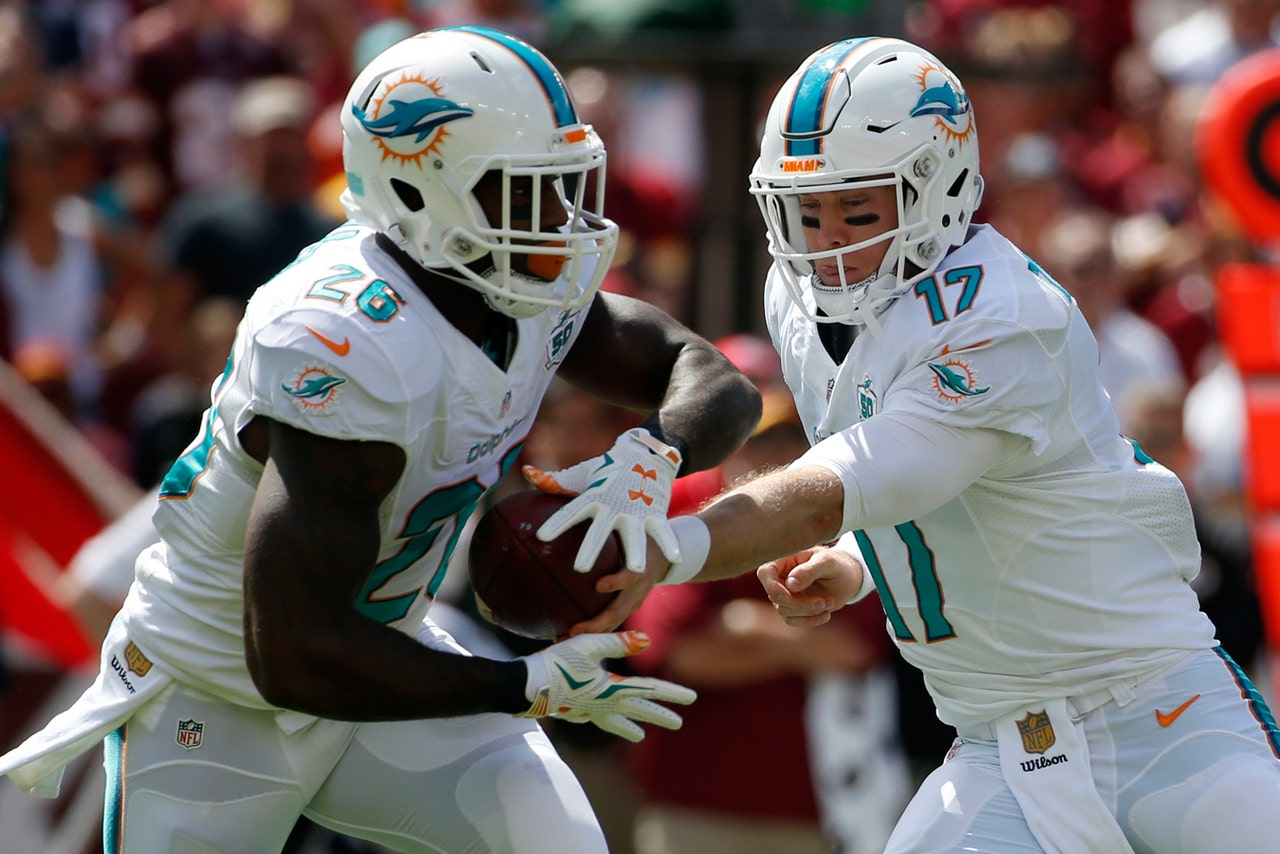 DAVIE, Fla. (AP) -- The Miami Dolphins have tried since 2012 to find an offensive approach that will work for Ryan Tannehill, and now he's helping.
Tannehill had little input in the game plan until this week, when he helped new play-caller Zac Taylor prepare for Sunday's game against Baltimore. Tannehill said he met with Taylor and interim coach Dan Campbell on Monday and Tuesday and offered advice regarding an offense that is expected to become simpler and more balanced.
"Having my thoughts heard and putting our heads together to create some of the things we want to do, it has been fun so far," Tannehill said Wednesday. "We have some good ideas coming from Zac and Dan."
Tannehill's expanded role comes after Campbell fired offensive coordinator Bill Lazor on Monday and gave play-calling responsibilities to Taylor, who remains the quarterbacks coach.
As part of the change, Campbell wanted Tannehill more involved in devising game plans.
"I'm a big believer that your quarterback should have some influence," Campbell said. "It's like anything else -- if you have an idea and you're willing to stand up on the table for it, you're going to do everything it takes to make it work. You've just got to make sure it doesn't go too far and you clutter his head with a bunch of things that slow him down."
Tannehill will also have more latitude regarding audibles, Campbell said.
Miami (4-7) has lost four of its past five games while averaging 15.6 points during the skid, which has all but ensured a seventh consecutive season out of the playoffs.
Tannehill has five games left in his fourth NFL season, and he's already on his third play-caller. He acknowledged some responsibility for the turnover.
"If coordinators are getting fired, to some extent the players are not getting it done," Tannehill said. "Bill had a good offense, and ultimately we weren't getting it done. A lot of it goes on myself and the other players on offense. That's what makes that move a little tough."
The change is designed to spark an offense that ranks 27th in the NFL in points, total yards and rushing yards, 31st in third-down conversions and 32nd and last in rushing attempts.
Campbell and Taylor want to run the ball more. They've also decided to streamline the playbook in an attempt to reduce mental errors.
"We cut a lot of plays out of our plan," Tannehill said. "We still have plenty of ammo. We have a ton of good stuff. But we cut out a lot of the excess stuff so guys can focus on what we're doing and not have the mental mistakes we've had in the past month or so."
Tannehill's productivity as a passer has declined this year, his first since signing a $96 million, six-year extension. His passer rating and completion percentage are lower and his interception rate higher than a year ago.
"We have playmakers," Tannehill said. "We just have to find a way to score more points."
Tannehill goes into his 60th career start with a record of 27-32, but given his contract, it's virtually certain he'll return next season.
The final five games will determine whether Campbell and Taylor are back, too.
NOTES: Campbell said he's optimistic C Mike Pouncey (right foot) will return to practice Thursday. Pouncey sat out Wednesday, as did WR Rishard Matthews (cracked ribs), DT Earl Mitchell (calf), RT Ja'Wuan James (toe) and LT Branden Albert, who was given a day off. ... CB Bobby McCain may be promoted to the starting lineup this week ahead of veteran Brice McCain, Campbell said.
---
---