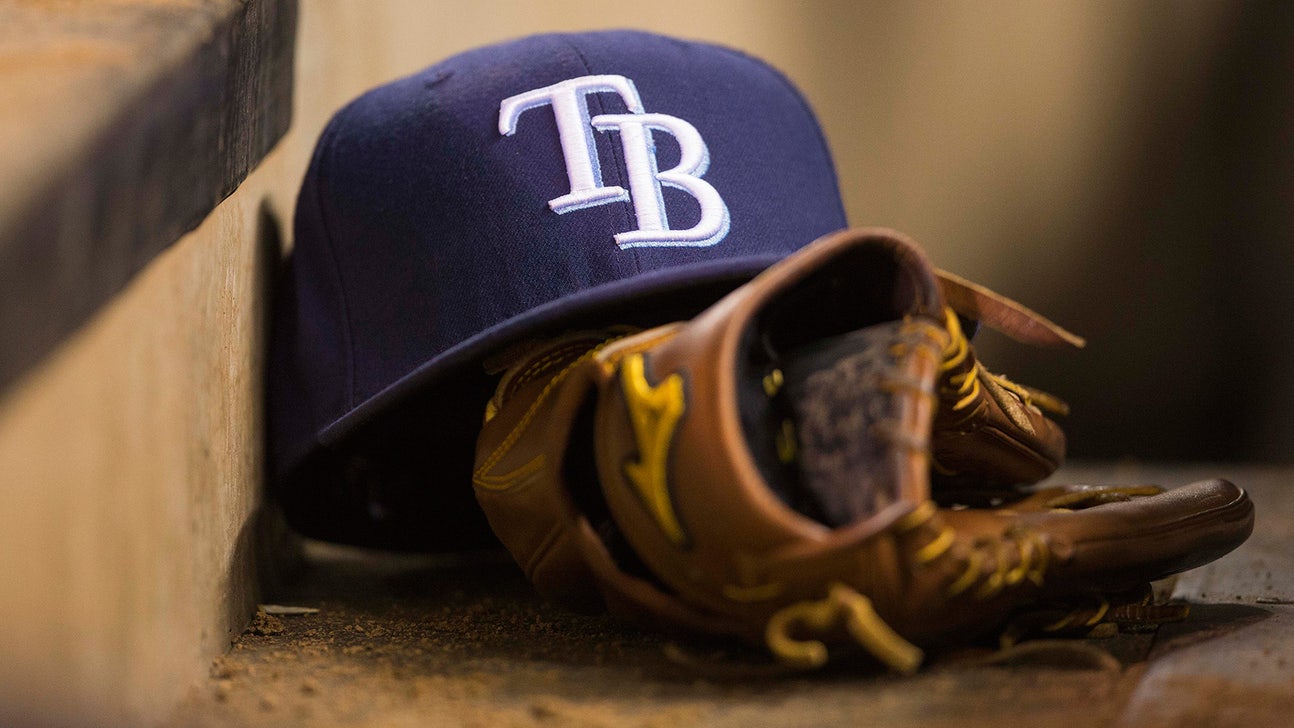 'Tampa Bay Rays 2014 Season Preview' debuts March 16 on Sun Sports
Updated
Mar. 4, 2020 8:42 p.m. ET

TAMPA, Fla. -- On Sunday, March 16th following the broadcast of Tampa Bay's spring training game vs. the Boston Red Sox, Sun Sports, the statewide television home of the Rays, will debut the "Tampa Bay Rays 2014 Season Preview." Hosted by Todd Kalas, this special hour-long show will provide fans with an in-depth analysis of the club and the expectations for the upcoming season. In addition to airing statewide on Sun Sports, the show will be televised nationally on Thursday, March 27 at 9:00 p.m. on FOX Sports 1.
Rays fans are encouraged to tune in and watch as Manager Joe Maddon sits down to discuss his philosophies for creating a winning atmosphere, as well as the success enjoyed by the Rays over the past six seasons. Sun Sports' play-by-play commentator Dewayne Staats and analyst Orestes Destrade will also discuss the club's offseason moves and give their insight into the projected 25-man squad come opening day. Reporter Kelly Nash catches up with staff ace David Price in an exclusive one-on-one interview, while MLB on FOX reporter and FOXSports.com senior baseball writer Ken Rosenthal provides his thoughts on the club and how the Rays stack up against the rest of the American League.
The show will take viewers not only onto the spring training fields of Port Charlotte, but also, away from the diamond as Joe Maddon shows off his 40-foot RV that he calls home during spring training.  Pitching prospect Jake Odorizzi is spotlighted, as well as Durham Bulls Triple-A Manager Charlie Montoyo, further showcasing the continued development and success of Tampa Bay's minor league system.
Offseason additions and moves by the organization have solidified several positions and provide the Rays with tremendous depth up and down the lineup.  Catcher Ryan Hanigan, acquired in a trade from Cincinnati, and pitcher Grant Balfour, signed as a free agent, along with the re-signing of first baseman James Loney and outfielder David DeJesus, have once again positioned Tampa Bay as pennant contenders.
The return of the 2013 starting infield, anchored by Evan Longoria and Ben Zobrist, as well as a pitching rotation that includes David Price, Alex Cobb, Matt Moore and Chris Archer, are highlighted within the show.  Combined with 2013 American League Rookie of the Year Wil Myers and the expected continued success of the bullpen, the 2014 season has the look of another promising year for the Rays.
See all of this and more on the "Tampa Bay Rays 2014 Season Preview," and be sure to follow @SunSportsRays on twitter and visit FOXSportsFlorida.com for channel listings and exclusive Tampa Bay Rays coverage.
About FOX Sports Florida / FOX's Sun Sports
FOX Sports Florida & FOX's Sun Sports are the regional television homes of the Orlando Magic, Tampa Bay Rays, Miami Heat, Miami Marlins, Tampa Bay Lightning, Florida Panthers, Florida State University and the University of Florida. The regional sports networks are available in more than 6.5 million cable & satellite homes across the state. FOX Sports Florida and Sun Sports are committed to making a positive impact in the communities we serve by engaging our audiences and providing award winning TV  and web coverage of Florida's hometown sports teams. For more information, channel listings and how you can get involved with FOX Sports Florida / Sun Sports, visit  www.foxsportsflorida.com
---