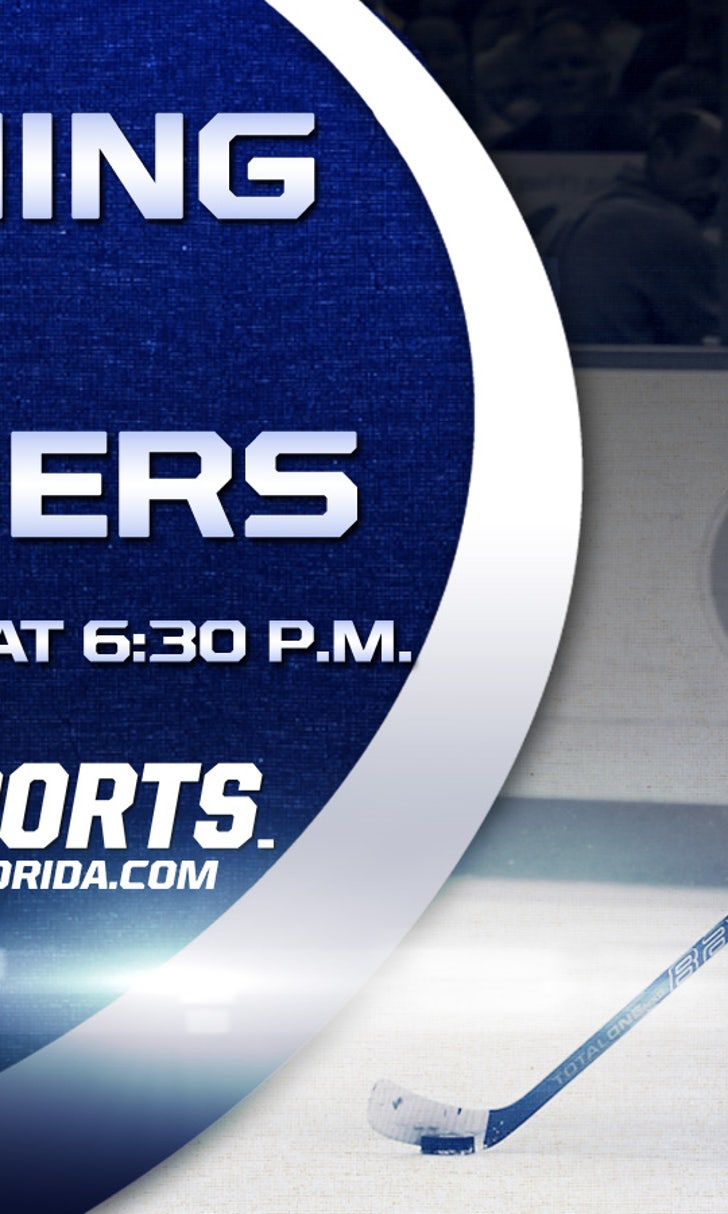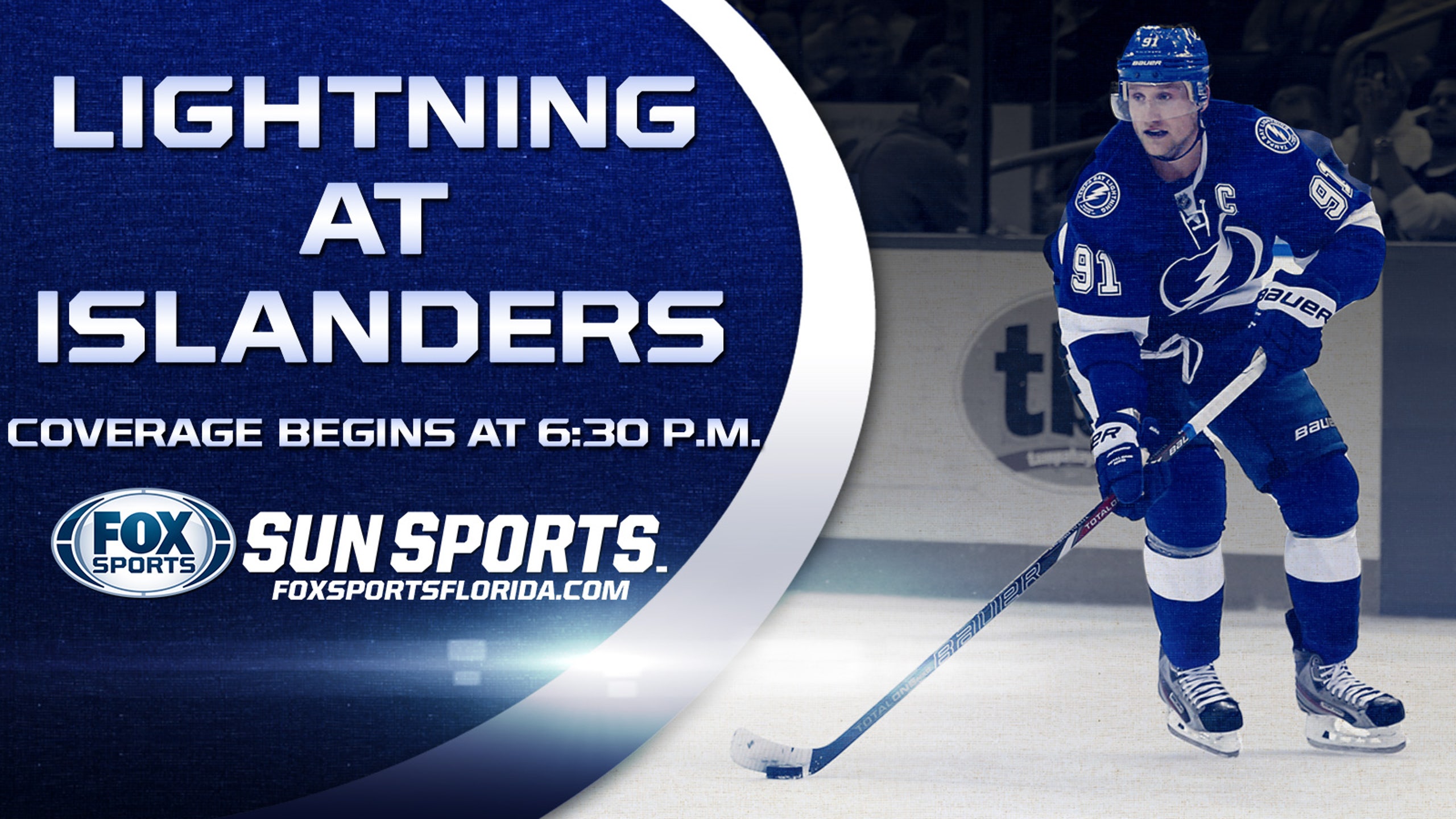 Tampa Bay Lightning at New York Islanders
BY foxsports • November 18, 2014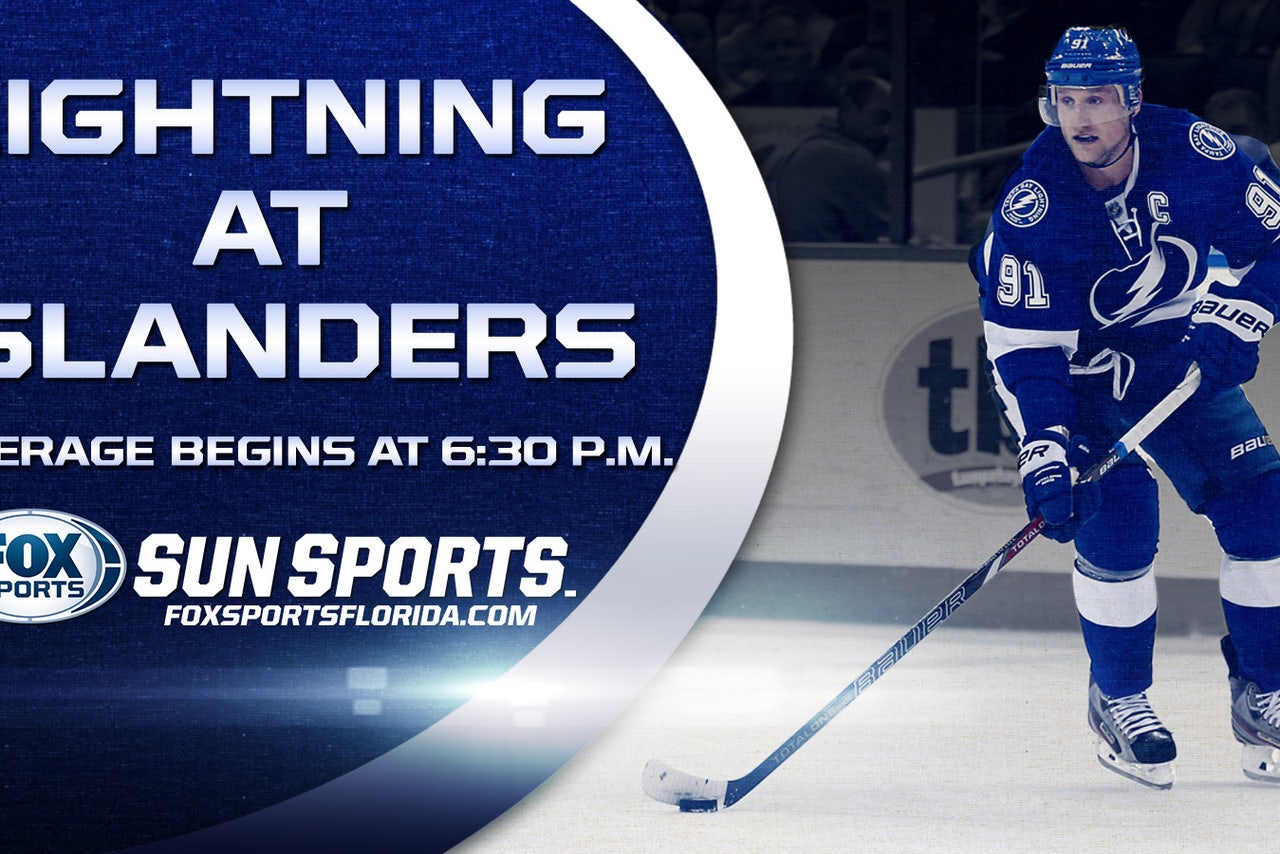 TV: SUN SPORTS
TIME: PREGAME COVERAGE STARTS AT 6:30 P.M.
The Tampa Bay Lightning are the highest scoring team in the NHL and they recently gave the New York Islanders a first-hand look at their offensive capability.
A change of venues could alter the advantage.
After putting on an impressive offensive display across town, Ryan Callahan and the Lightning seek another high-scoring effort Tuesday night against the Islanders, the league's highest scoring home team.
Tampa Bay (13-4-2) is averaging 3.68 goals this season, with that total improving to 4.3 per game during an 8-1-1 stretch. After a 5-2 home win over the Islanders on Saturday, the Lightning opened a three-game trip with Monday's 5-1 rout of the Rangers.
Callahan totaled three goals and one assist over those contests, scoring twice against the Rangers in his first meeting with his former team since being dealt to the Lightning in March.
The right wing has totaled 14 goals since the move, and Tampa Bay is 12-0-0 in those contests - 7-0-0 this season.
"I can't say enough about Ryan Callahan," coach Jon Cooper told the team's official website. "He's been doing that for us since the day we acquired him. I'm just so glad he's on our bench and not theirs."
Cooper probably feels the same about Steven Stamkos, whose 12 goals tie him with the Rangers' Rick Nash and Tyler Seguin of Dallas for the NHL lead. The star center has four goals and five assists during a six-game point streak after scoring once and setting up both of Callahan's goals Monday.
Stamkos has 11 points in his last eight visits to Nassau Coliseum, while Callahan has three goals and two assists in the latest three overall matchups with the Islanders (11-6-0).
Not far behind the Lightning offensively are the Islanders, who rank sixth in the NHL averaging 3.00 goals per game and a league-best 4.17 while going 4-2-0 on home ice.
After allowing six goals during a five-game win streak - their first since 2008 - the Islanders gave up three in the first period in Saturday's loss.
"(We have to) just try to be a little bit more physical on the offensive side, on the fore check, be a little bit harder on them and try to generate a little more on our cycle," captain John Tavares told the team's official website.
Tavares leads the Islanders with 18 points, collecting three goals and three assists in his past six contests. He has five goals and nine assists during an eight-game home point streak against Tampa Bay.
Brock Nelson continues to be a pleasant surprise for New York, leading the club with eight goals after totaling 14 as a rookie last season. The center has totaled half of them along with three of his eight assists on the power play.
Jaroslav Halak is New York's likely starter after Chad Johnson stopped 23 shots Saturday. Halak has posted a 1.21 goals-against average and two shutouts in a personal four-game win streak.
With Ben Bishop beating the Rangers, Evgeni Nabokov could face his former team Tuesday. Nabokov, who has allowed eight goals in his last two starts, spent the previous three seasons with the Islanders before signing with Tampa Bay in July.
A 3-2 shootout loss Dec. 17 ended the Islanders' five-game home win streak in the series.
---