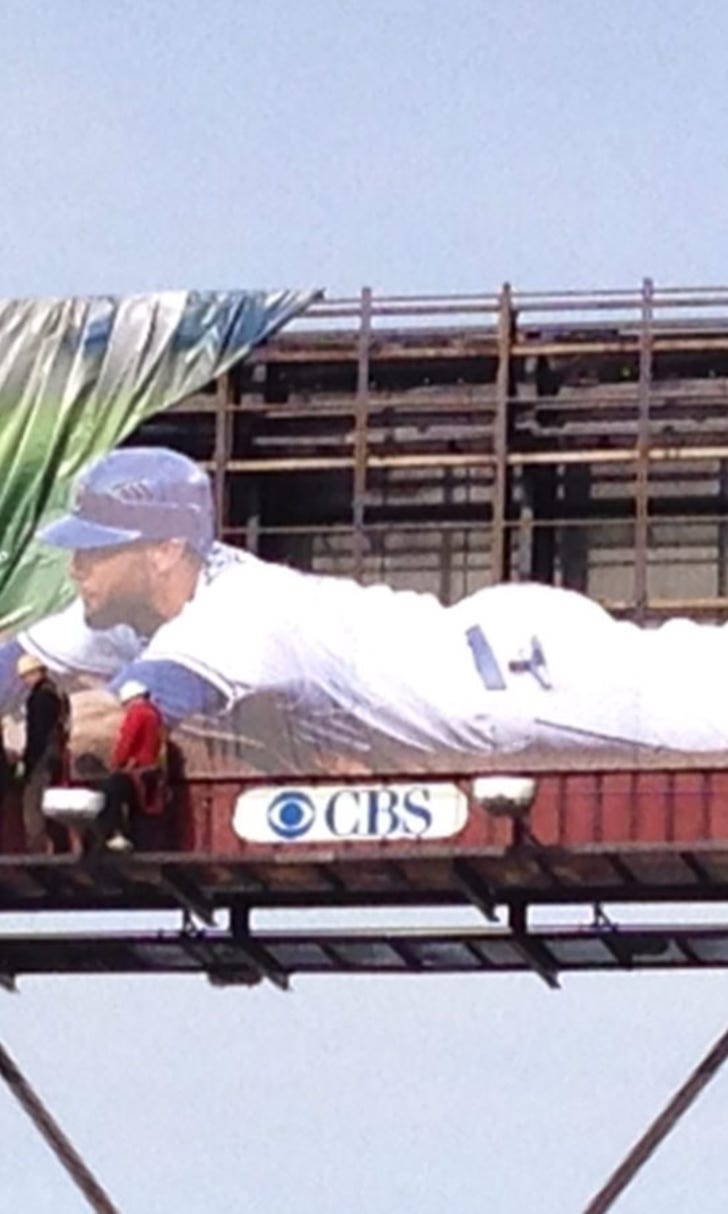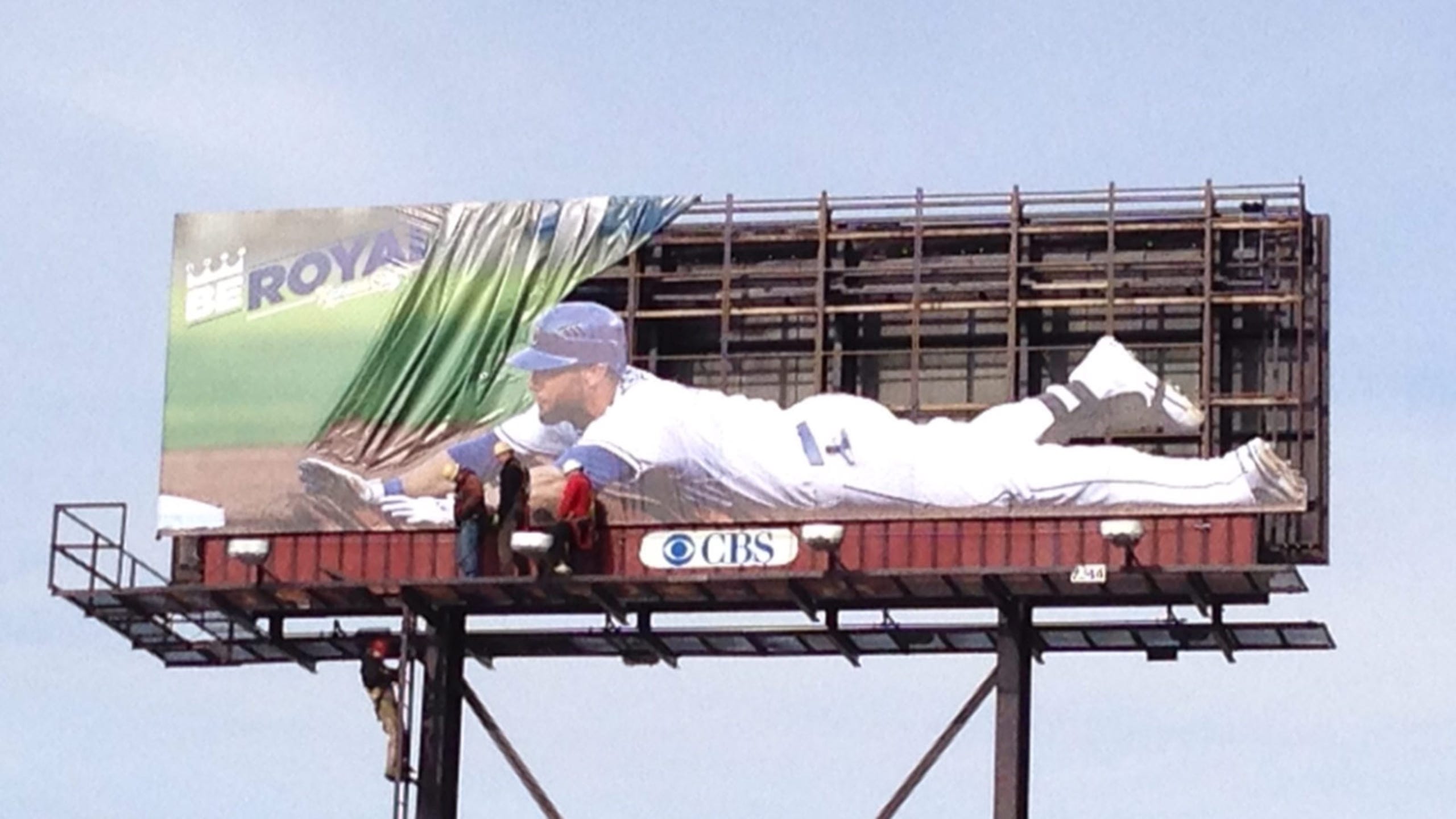 Talk about a billboard with attitude -- check out Gordon's slide
BY foxsports • February 4, 2014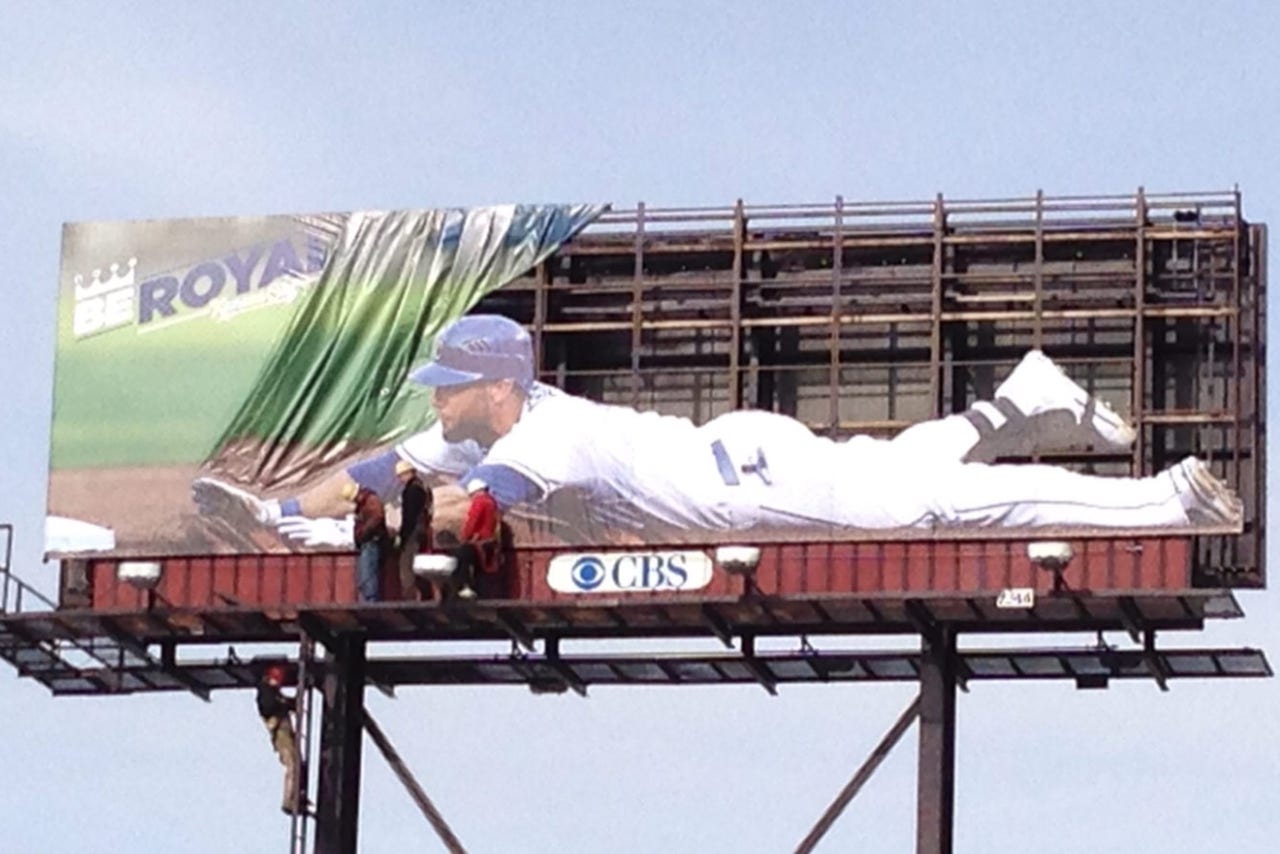 Billboards do not championships make. But you can't help but get fired up about the Kansas City Royals' 2014 season when you see the team's new billboard on I-35.
Kansas City left fielder Alex Gordon isn't just sliding headfirst into a base. He's ripping the whole friggin' cover off the billboard.
The billboard, which is on the west side off I-35 near the Southwest Trafficway overpass, is part of the club's 2014 "Be Royal" advertising campaign. It follows up on a season in which the Royals had their best record in 10 years and remained in playoff contention until the season's final week. Almost like the old days.
The Royals picked Gordon for the billboard because they believe he best represents what it means to "Be Royal."
"When you put on a Royals jersey, that means something," says Brad Zollars, the club's director of advertising and marketing. "It calls back to when the team was a perennial power. It means you're going to play with confidence. 'Be Royal' is a state of mind, a swagger."
That slide across the billboard has "swagger" written all over it. With nary a word.

---
---