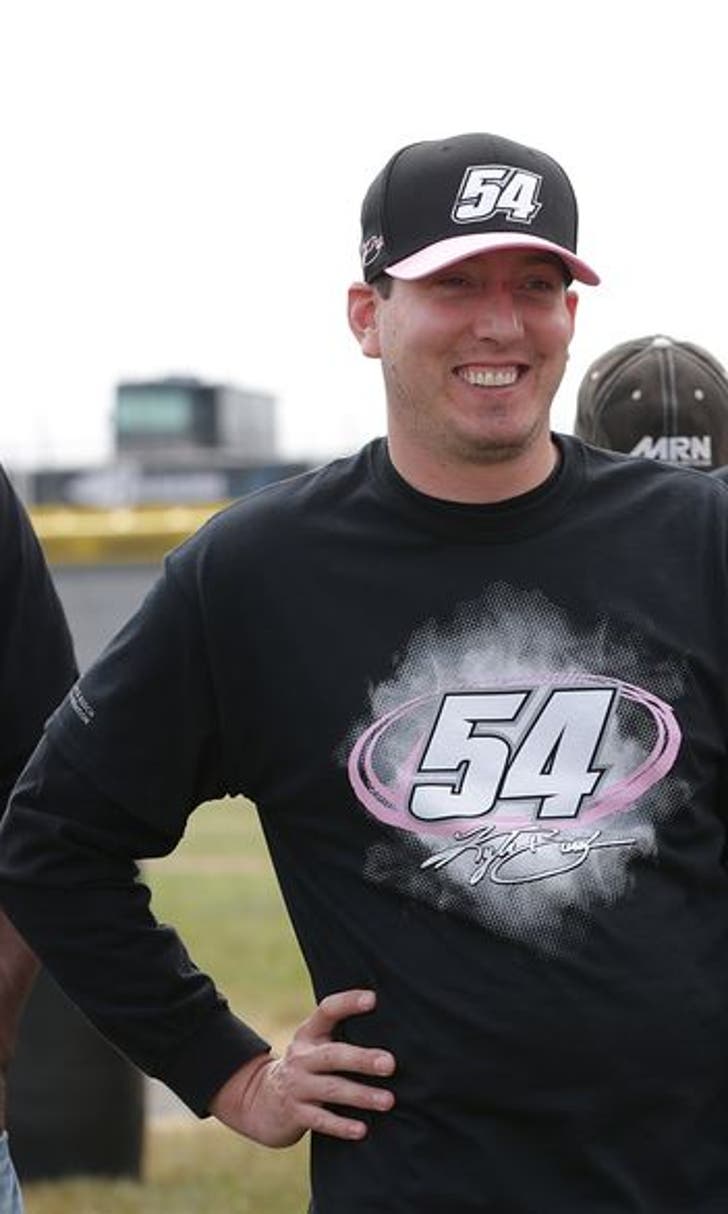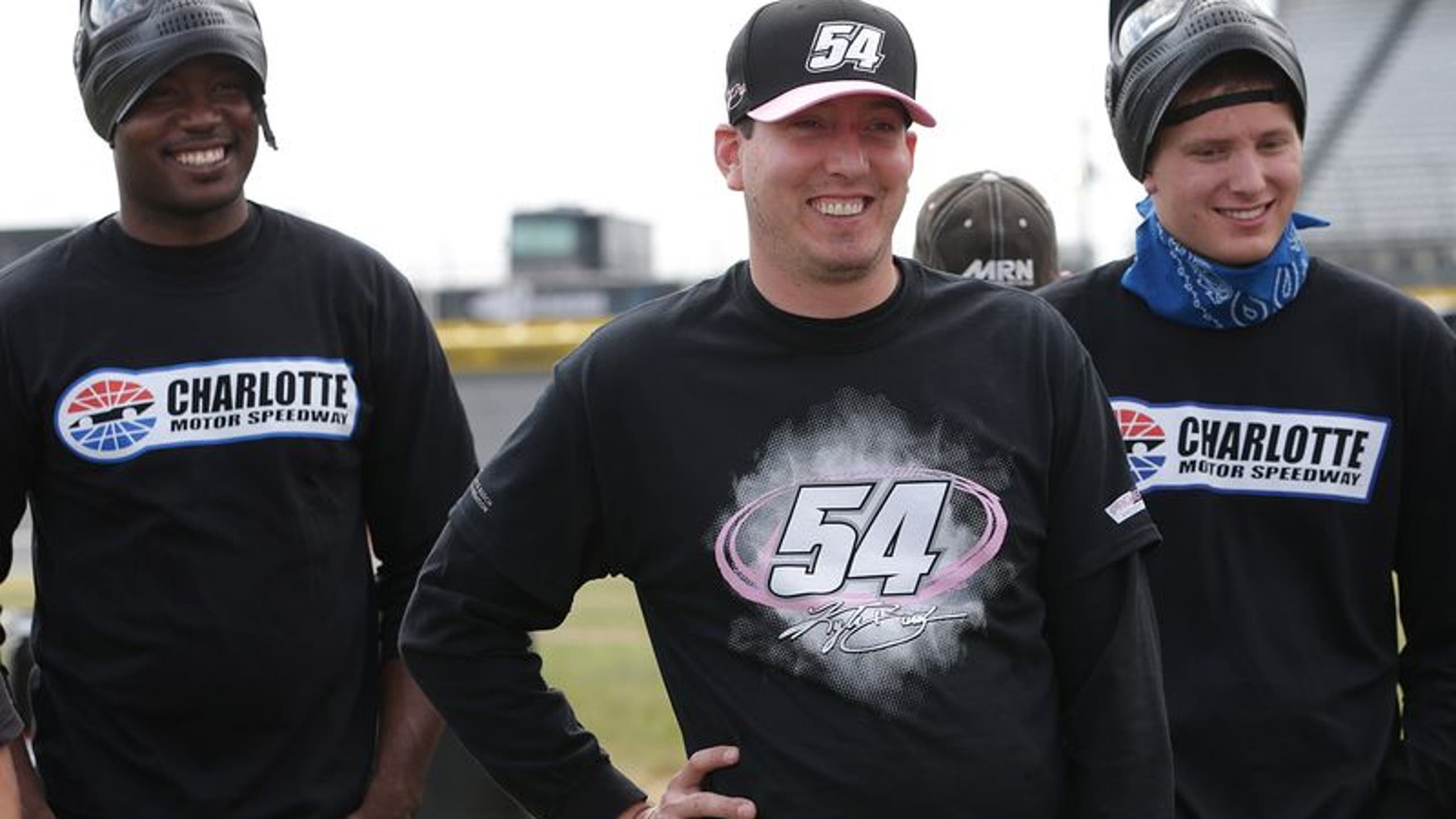 Take Your Best Shot: Kyle Busch Plays Paintball With Media
BY foxsports • September 26, 2013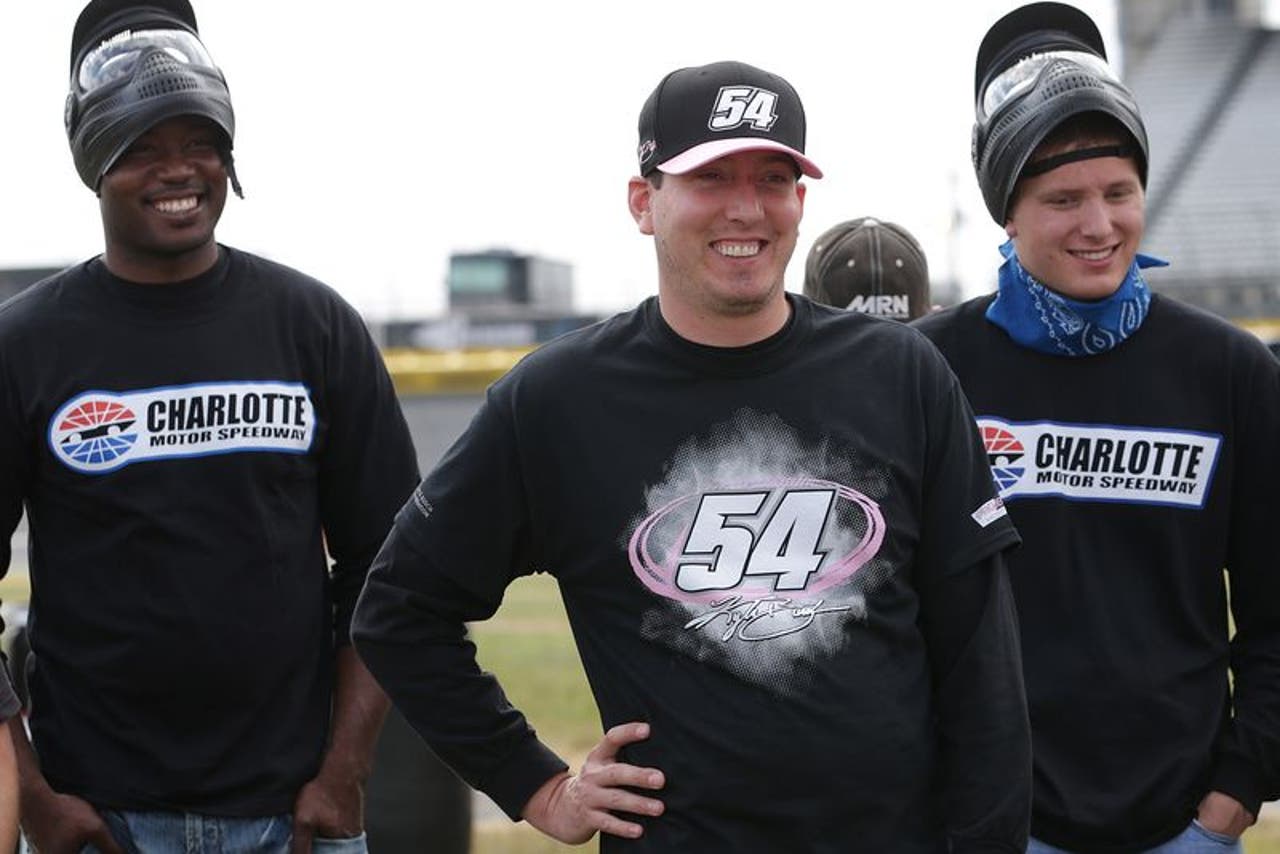 Kyle Busch, still shooting for his first Sprint Cup Series win at Charlotte, stands alongside his paintball teammate during a press event on Tuesday at Charlotte Motor Speedway to preview the Bank of America 500.
Over the years, Kyle Busch has taken a few shots at the media. On Tuesday, it was the media's turn to fire back. 
Busch, members of his No. 54 Nationwide Series team, fans and media took part in a friendly game of paintball at Charlotte Motor Speedway. 
Ever confident, Busch joked he would surely be targeting a few members of the media on the field, and wished a few others were there.
There's no doubt Busch is good at capturing flags, and that was the name of the game. 
After a few games - and a few well earned welts - Busch's team beat the media two games to one. 
While the event was in fun spirits, there's no doubt Busch is aiming for his first Sprint Cup Series championship in 2013. He and Joe Gibbs Racing teammate Matt Kenseth have opened the Chase with back-to-back 1-2 finishes. Unfortunately for Busch, he has been the runner-up each time. 
Despite their strong start, Busch knows there is still too much racing to go and anything can happen. 
Throughout his career, Busch has typically stumbled over the final 10-race stretch. After missing the Chase last year, the No. 18 team came to life scoring seven top 5s and eight top 10s. 
This year, however, Busch is focused on the ultimate prize, but not worrying about the points.
"I'm not going to be worried about points until the checkered flag flies at Homestead," Busch said. "If I can finish second in every Chase race, I can win the championship."
Busch made it clear he would take a championship over winning a Chase race any day. 
Except for the upcoming Chase race at Charlotte Motor Speedway. 
In his nine full seasons in the Sprint Cup Series, Busch has never won at the 1.5-mile track. The Nationwide and Camping World Truck Series is an entirely different story, however. 
In the lower series, Busch has a total of 10 victories - seven in the Nationwide Series and five in the Camping World Truck Series. 
"We've had a lot of great runs - some second place finishes and third place finishes and a lot of good runs where we've led a lot of laps, but in the last run of the race it seems like we're just a little bit off," Busch said. "But we're looking forward to Oct. 12 here at the Bank of America 500 and being able to take home one of those nice gold (Bruton Smith) trophies."
Busch may be fighting to take home the gold trophy when the Sprint Cup Series returns to Charlotte Motor Speedway, but on Tuesday it took paintballs to turn his silver trophy gold.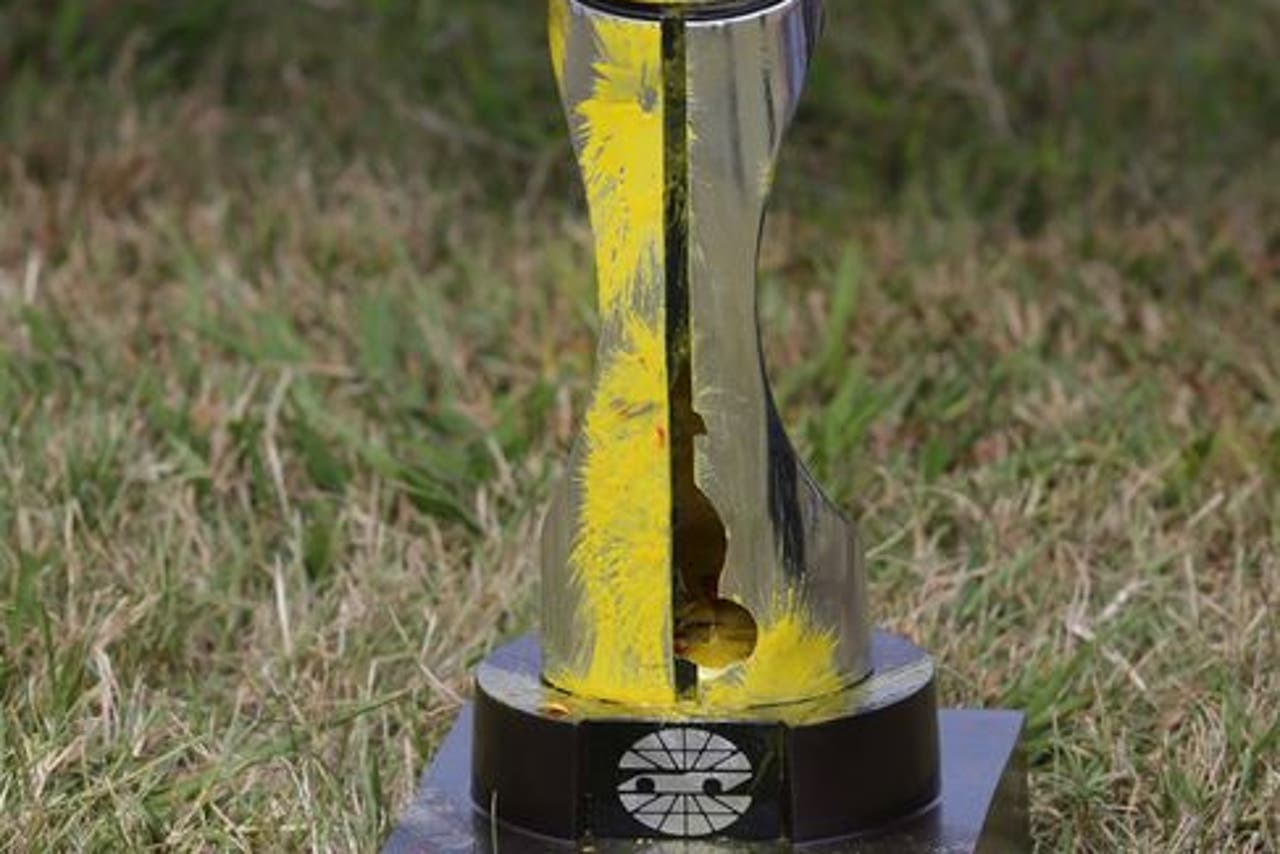 Kyle Busch added some personal touches to his trophy after winning a Busch-versus-the-media paintball challenge during a press event on Tuesday at Charlotte Motor Speedway to preview the Bank of America 500.
---