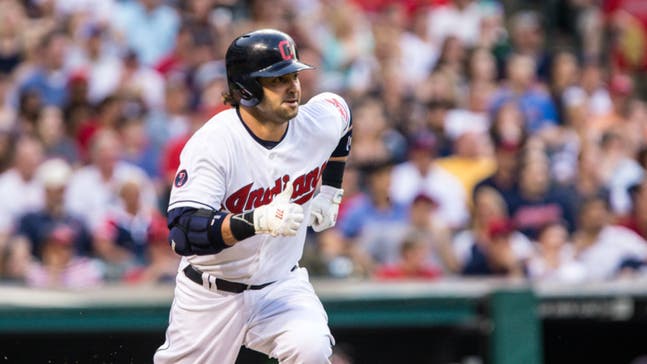 Swisher hopes four-hit afternoon can help turn things around
Published
May. 9, 2015 9:12 p.m. ET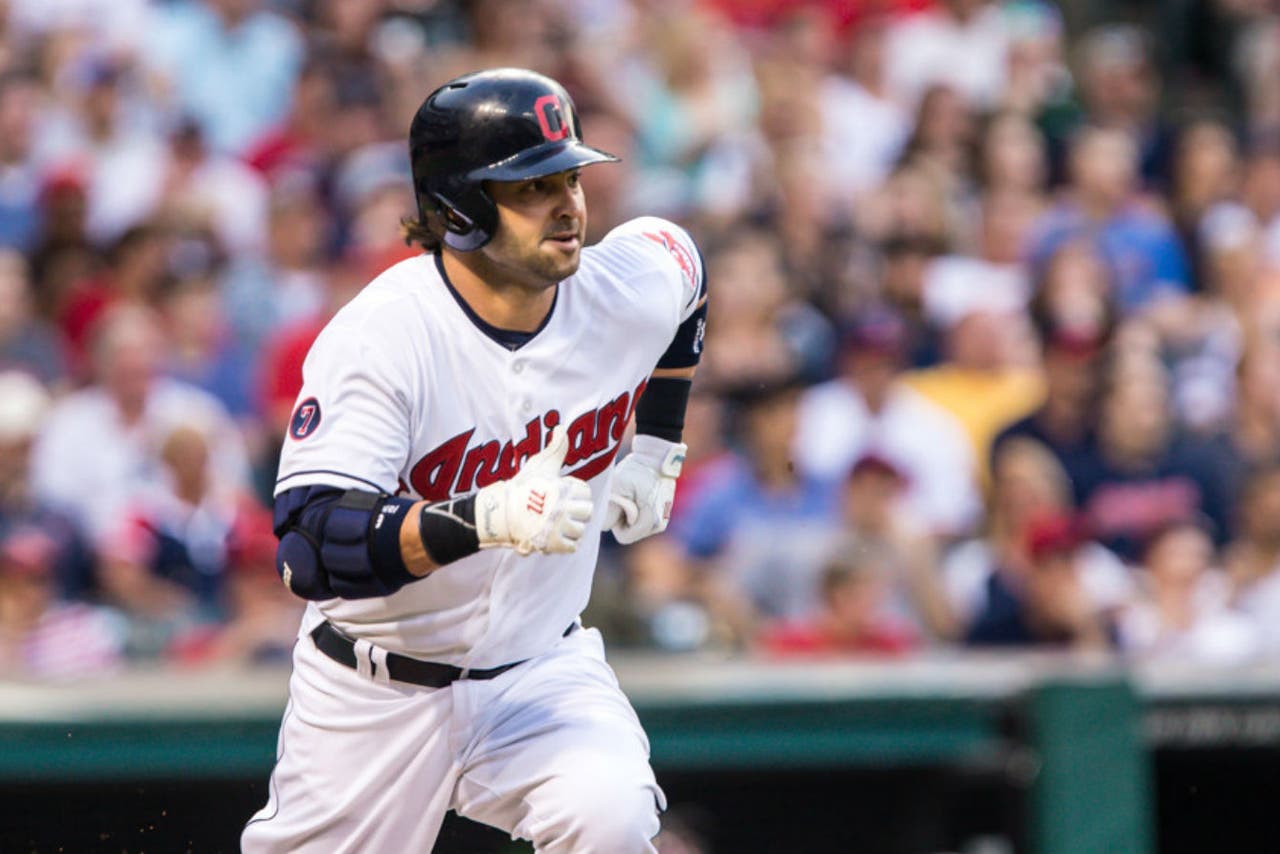 CLEVELAND -- During his first series in Kansas City, Nick Swisher felt like he was hitting the ball well but didn't have anything to show for it. In the first two games of the weekend set against Minnesota, things are starting to turn around.
Swisher went 4-for-4 in Saturday's 7-4 loss to the Twins, which is the fifth four-hit game of his career and his third since joining the Indians in 2013. It was Swisher's fifth game back since he was activated off the disabled list and more than eight months after having surgery on both knees.
"It's been a pretty long road back for him," manager Terry Francona said. "I like when he hits them all to left field. He flipped a nice little soft liner to center and then had a bad-hop single to third."
Even though Swisher had one hit in 11 at-bats at Kansas City, Francona thought that he hit the ball well, pointing to four or five line drives. In the two games against the Twins, Swisher has gone 5-for-8.
In his final three at-bats on Saturday, Swisher led off the inning but the Tribe didn't take advantage until the seventh inning when Michael Bourn drove him in on a double. It was part of a three-run inning where the Indians were able to close within 7-4 but no closer. The double by Swisher was his first since July 31 of last season against Seattle.
While Swisher hasn't played in the outfield yet since returning to the Indians (he had some stints in right during a rehab assignment in Columbus), he appears to be running better as evidenced by the double. He also tried to bunt down the third-base line on his first at-bat in the second inning but it went foul.
Considering the struggles of the Tribe's offense, especially against left-handers, a productive Swisher would be much welcomed.
"Compared to last year he's moving better," Francona said. "You still see a bit of a hesitation when he leaves the batter's box but a couple weeks ago it was a full step. Once he's underway though he's doing really well."
Swisher's goal now is to try and get the Indians back on track. With Saturday's loss, the Tribe have dropped four of their last five and are nine games under .500 (10-19).
"It's rough losing. I think where we are right now we've got a big run ahead of us. We have the characters and talent in here to turn it around," Swisher said. "The last two years have been great as an organization and we have put ourselves on the map. We want to keep the conversation on us and maybe we are lying in the weeds right now. It's a different lineup and maybe we are gelling around each other."
---