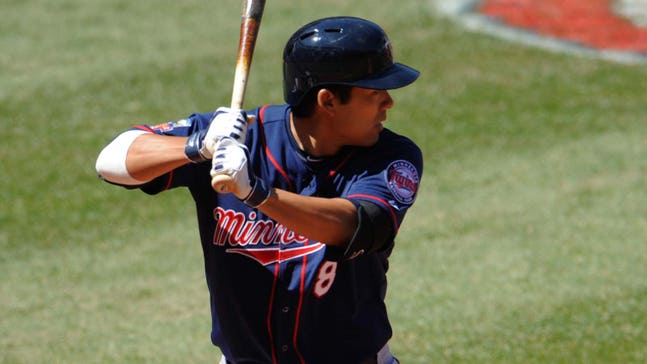 Suzuki proving doubters wrong with impressive offense
Published
May. 4, 2014 6:47 p.m. ET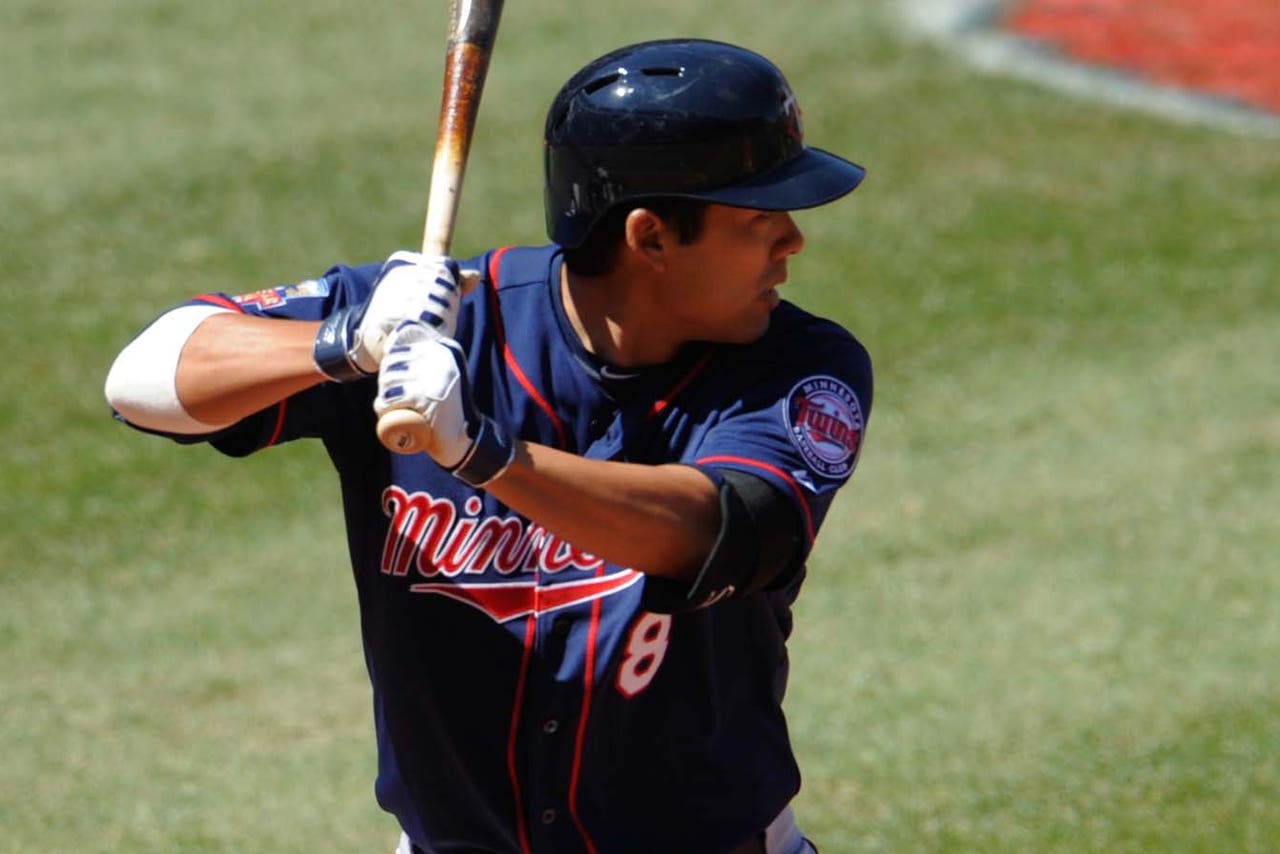 MINNEAPOLIS -- When Kurt Suzuki signed with the Twins this winter to take over at catcher for Joe Mauer, the knock on the veteran backstop was his bat. Viewed as a solid defensive catcher, Suzuki wasn't expected to provide much offensively.
More than a month into the season, he's proving his doubters wrong. After driving in three runs in the Twins' 5-2 win over Baltimore, Suzuki now has 22 RBI on the year -- tied with Trevor Plouffe for second-most on the team. And Suzuki's .325 batting average is currently the highest of any Minnesota hitter.
Splitting time with Washington and Oakland last season, Suzuki hit just .222 with 25 RBI in 94 games. He recorded his 20th RBI of the season in Sunday's win, something he didn't achieve until Aug. 4 of the 2013 season.
"If you remember Kurt Suzuki when he was with Oakland his first time through, he was one of the better hitters in the league and definitely one of the more clutch hitters in the league," said Twins manager Ron Gardenhire. "He was solid. He was an RBI guy.  . . . All I know is when he came up against us with RBI out there, he got it done. We've always believed in him."
Suzuki reached base all four trips to the plate Sunday, including a pair of doubles. His two-out single in the bottom of the second inning was the Twins' first hit of the game, but he was stranded on first base when Sam Fuld flew out to left field for the third out.
Two innings later, Suzuki doubled to right field to advance Jason Kubel from first to third base with nobody out. Once again, though, Suzuki didn't score. Sam Fuld popped out to first base, and Eduardo Escobar and Pedro Florimon both struck out swinging to end the Twins' threat without bringing in a run.
Suzuki finally drove in his first run of the game in the fifth inning when he drew a two-out walk against Orioles starter Miguel Gonzalez. That plated Brian Dozier from third base to give Twins right-hander Phil Hughes a 3-0 cushion.
After Hughes surrendered a pair of runs in the top of the sixth inning, Suzuki came through in the clutch again. His two-run double in the seventh inning off reliever Ryan Webb scored Chris Colabello and Kubel -- who beat a tag at the plate on a play that was reviewed but ultimately upheld -- to give Minnesota a 5-2 lead.
"Go in and make them pay. That's the mindset you always get when people walk the guy in front of you to face you," Suzuki said. "They think that they can get you out. You just try to go out there and make them pay."
The Twins signed Suzuki to a one-year, $2.75 million contract this offseason to be their primary catcher for 2014 as youngster Josmil Pinto still learns the ropes a bit behind the plate. Including Sunday's game, Suzuki has now caught in 21 of Minnesota's 29 games this year.
The amount that Suzuki has caught so far this year hasn't been much of a surprise. What he's been able to do with the bat, however, was not what many outsiders predicted from the 30-year-old catcher, whose best years offensively seemed to be behind him.
Suzuki's career high for most RBI in a season was 88 back in 2009, when he played in 147 games with Oakland. He drove in 71 runs the following year, but his RBI totals dropped to 44, 43 and 32, respectively, in each of the last three seasons. Now he leads all major league catchers with 22 RBI.
With the 2014 season now more than a month old, Suzuki has been one of Minnesota's best run producers despite batting in the lower third of the lineup for nearly the entire year. Sunday was just the fourth time he's batted sixth in the lineup all season, and he made the most of his opportunities with runners on base.
"I had a couple years with pretty good RBI numbers," Suzuki said. "Definitely coming to a new team, you want to do everything you can to help the team win. It's nice to be able to chip in somehow."
Follow Tyler Mason on Twitter
---