Arizona Diamondbacks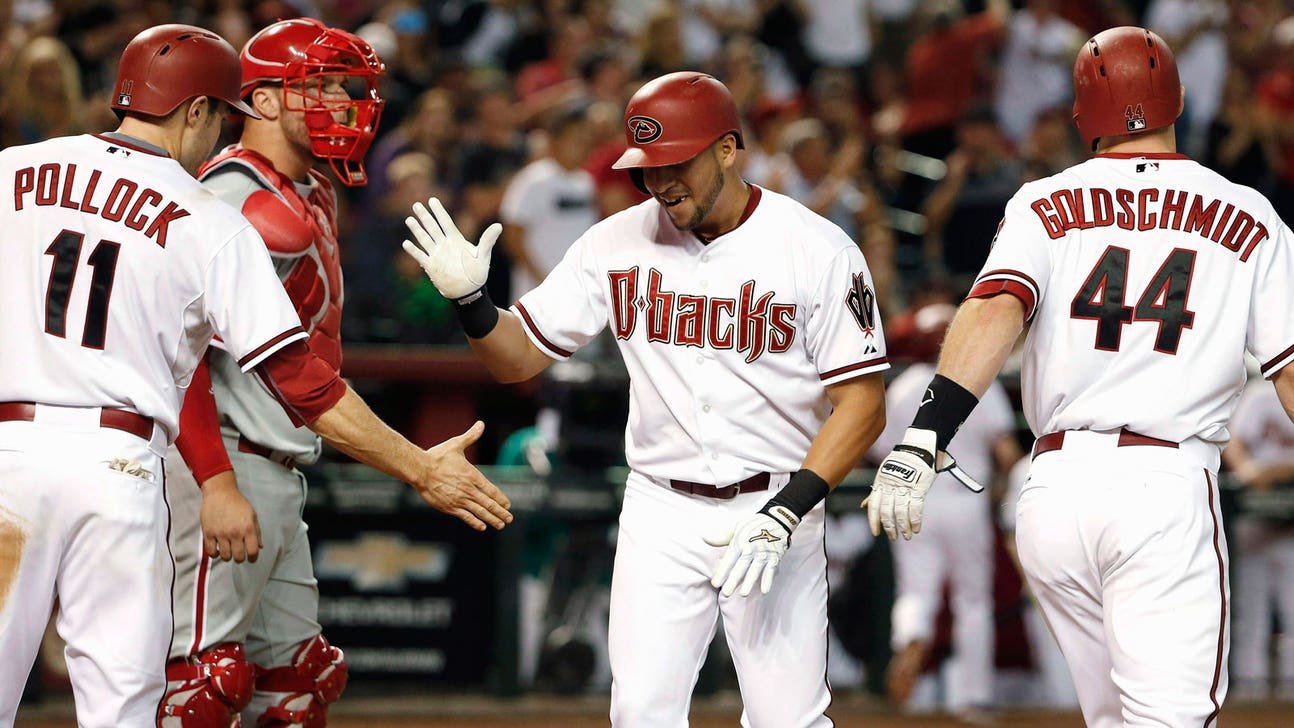 Arizona Diamondbacks
Surprising D-backs lead NL in scoring
Updated
Mar. 4, 2020 10:01 p.m. ET

What's more surprising? That the Arizona Diamondbacks are in absolutely no danger of finishing last in the National League West or that the D-backs have scored more runs than any other team in the National League?
The D-backs! With the third-lowest payroll in the entire National League!*
* Granted, the Marlins are lowest in the league by a lot.
This is the same team, by the way, that finished 11th in the league in scoring just last season. Eleventh!
So they hire Tony La Russa, who hires Dave Stewart, whose specialty is supposedly pitching ... and so of course the pitching's still sort of a mess – granted, not as much of a mess as last season – but the hitting's significantly better. Because, baseball.
I did get to wondering how real this transformation really is, though. And turns out it's probably not quite as dramatic, fundamentally speaking, as it might seem.
Last year the Diamondbacks finished 11th in scoring and 10th in OPS; this year they're first in scoring and fourth in OPS. So they probably underachieved just a smidge last season, and they've probably overachieved some this season. In other words, exactly the sort of things you expect to see.
Oh, another thing: As you know, the Diamondbacks play in a good park for hitters, maybe the best in the National League other than Coors Field.  The Diamondbacks rank third in the league in home OPS, but sixth in road OPS, well behind division-mates Los Angeles and San Francisco; they're much closer to the ninth-place Padres than the first-place Giants.
Still, this is a big deal.
When you start thinking about the Diamondbacks' hitting, your first thought is probably Paul Goldschmidt. Which it should be. He's terrific. But of course he's been terrific before. The biggest difference between 2014 Goldschmidt and 2015 Goldschmidt is health, as he played only 109 games last season.
The biggest difference between 2014 Diamondbacks and 2015 Diamondbacks is that in 2014, "America's First Baseman" was the only Diamondback with at least 400 plate appearances and an OPS+ better than league average. David Peralta and A.J. Pollock were the only Diamondbacks with more than 100 PA and better-than-average numbers.
In 2015, Goldschmidt's been healthy and Peralta and Pollock have both played better and more often. Jake Lamb and Yasmany Tomas have both been around league average, while catcher Welington Castillo is having the summer of his life after getting traded by the Cubs and then the Mariners back in the spring. Thanks to Castillo and another castoff, Jarrod Saltalamacchia, what was supposed to be a weakness has instead been a strength.
I think it's fair to say that literally every player I've mentioned has outperformed his projection this season. Which of course is how you go from 11th to first without adding any particularly good hitters to your roster.
Hey, good for the Diamondbacks. My point isn't that they've overachieved, because that word is open to interpretation. My point is that these things happen every season, and make it sorta hard to predict the future.
Last year the Diamondbacks were 11th, and this year they're first. Last year the Angels were first, and this year they're 11th. Nobody's immune to regression, whether negative or positive. And while you know it's coming, it's difficult to predict just how hard it's coming. I'll tell you what, though: If I'm Tony La Russa or Dave Stewart, I don't just assume that all these guys will still be quite this good in 2016.    
---
---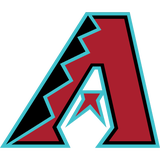 Get more from Arizona Diamondbacks
Follow your favorites to get information about games, news and more
---