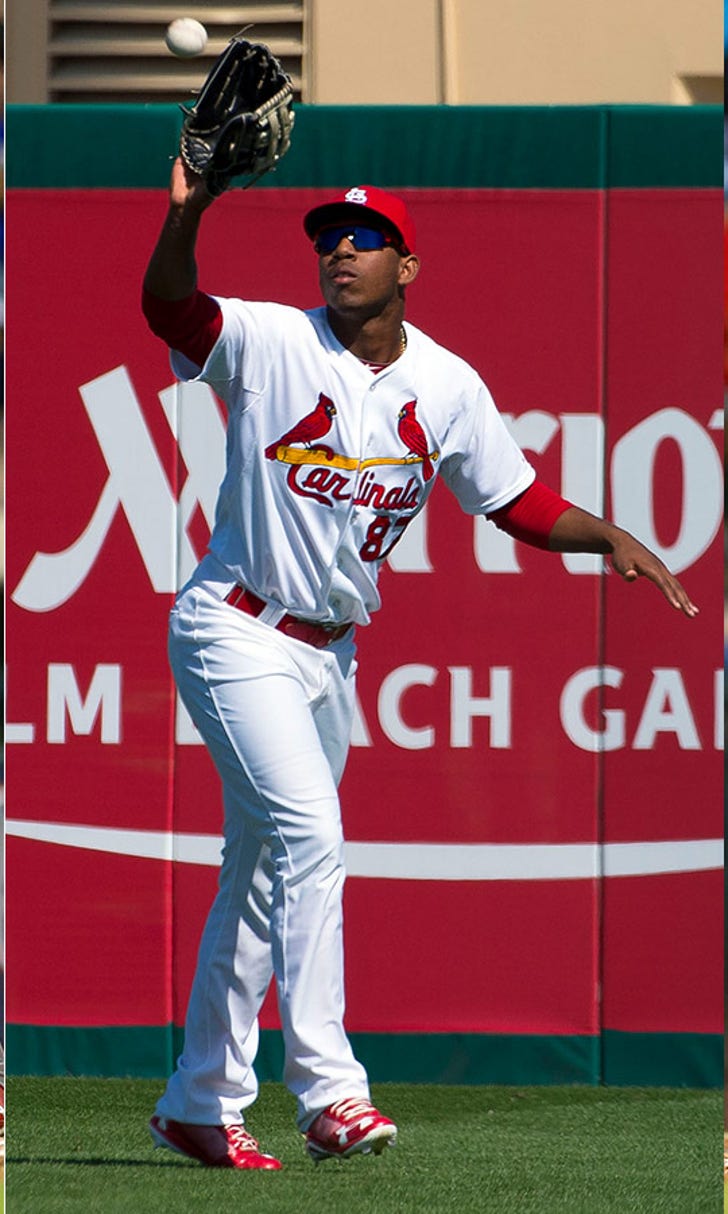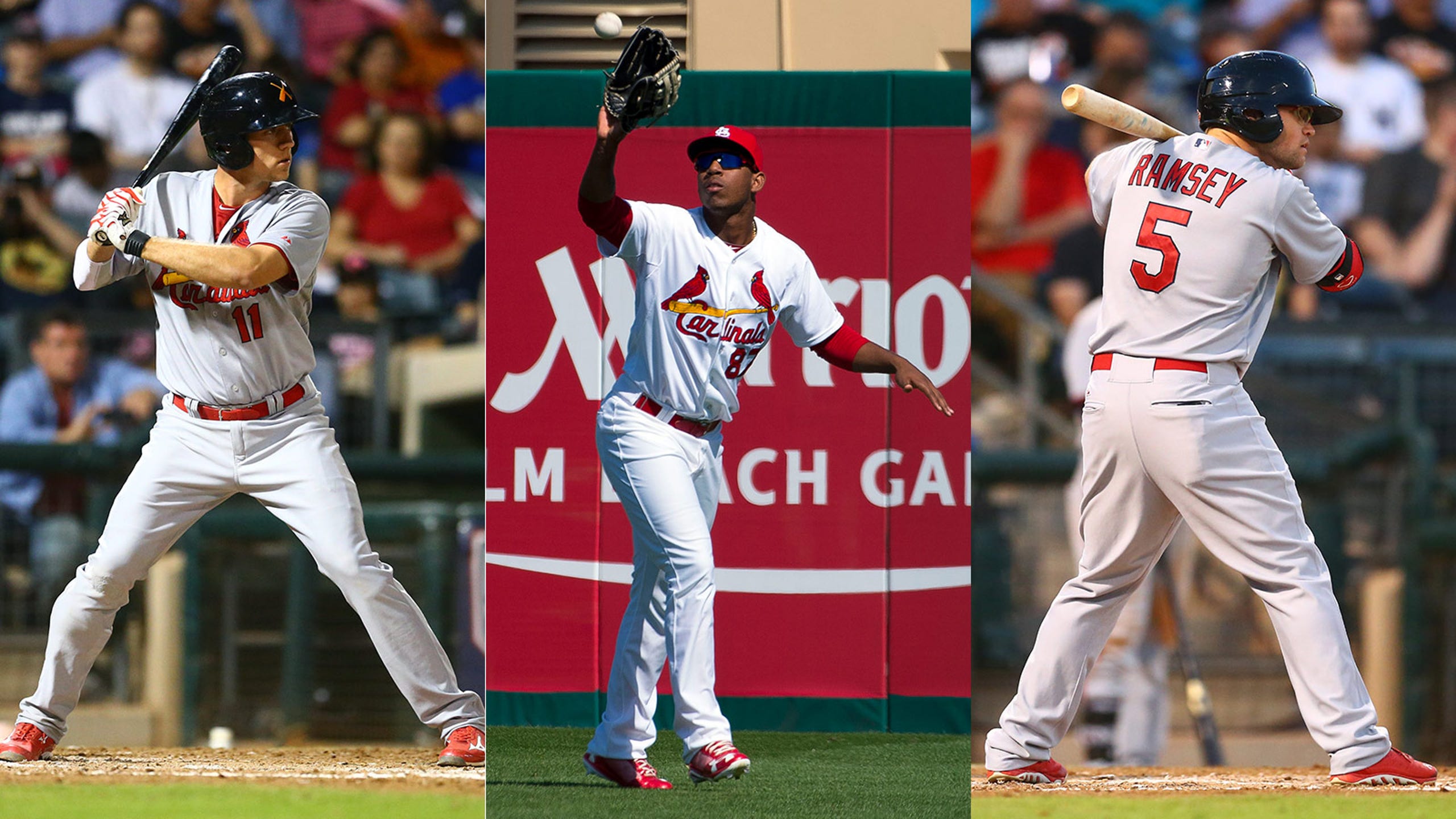 Surplus of young outfielders gives Cardinals a good problem to have
BY foxsports • January 24, 2014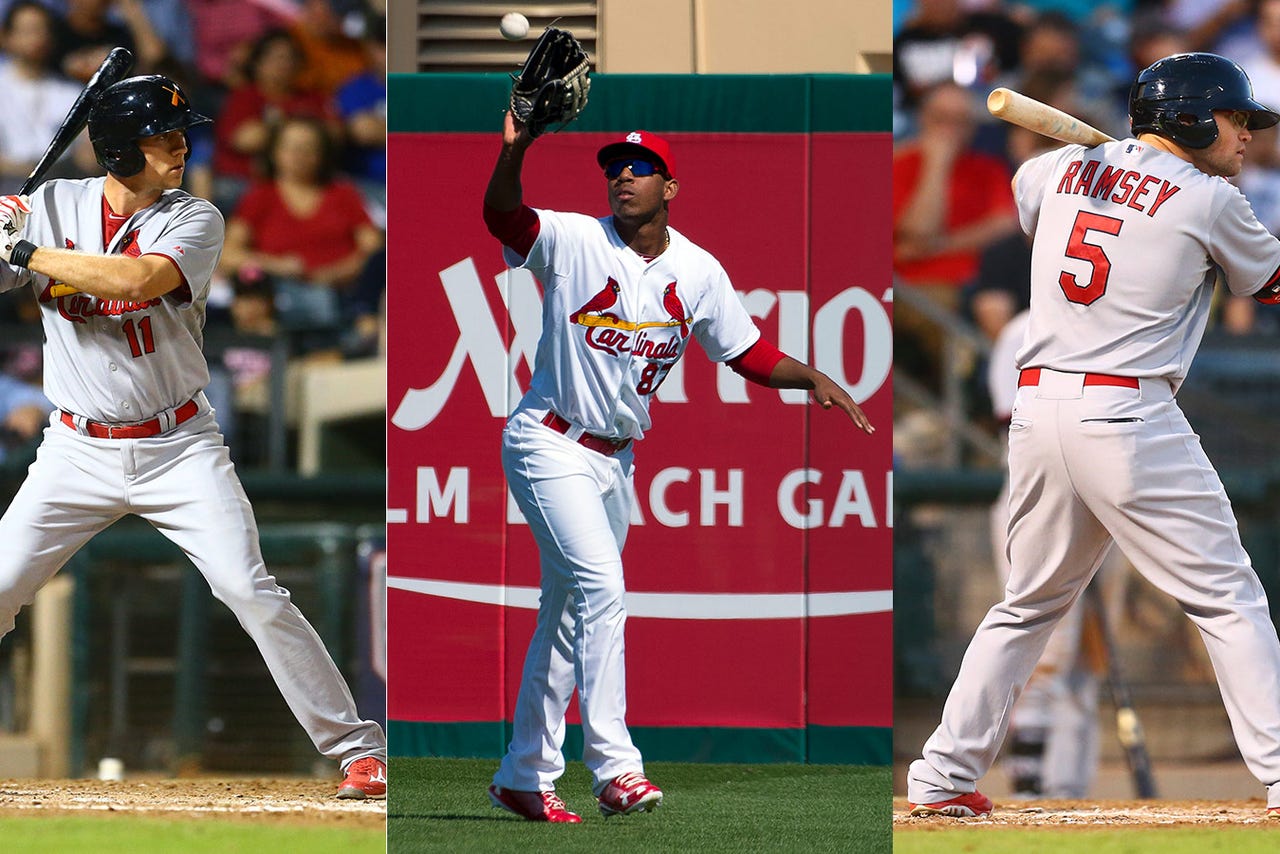 ST. LOUIS -- As spring training 2014 nears, it's time to look past all those young Cardinals pitchers who so thoroughly wowed baseball last season. Now that they've grown into bona fide major leaguers, they're yesterday's development.
It's time to turn your attention to the club's young outfielders. Believe it or not, the Cardinals have assembled a group that could rival the impressiveness of their young arms. The names to watch include Oscar Taveras, Stephen Piscotty, James Ramsey, Randal Grichuk and Charlie Tilson.
This group doesn't figure to make the same impact as the dozen rookie pitchers who helped the Cardinals reach the World Series in 2013. There are only three jobs in the outfield and the Cardinals are set at each. But all this depth in the outfield assures that Memphis and Springfield should be more than happy with their outfielders in 2014.
You can be even surer that at least one of the young outfielders will make plenty of noise in St. Louis this season. It's only a matter of when Taveras arrives, which is a question that promises to be as intriguing as any the Cardinals face in spring training.
The lefty slugger has been considered one of the top three prospects throughout baseball for the past two years. General manager John Mozeliak, who isn't prone to lavish praise on unproven youngsters, has shown no reluctance in talking up Taveras. "Amazing talent" was the term Mozeliak used at last weekend's Winter Warm-Up.
The club believes Taveras will be 100 percent recovered from ankle surgery that ended his season last August, and limited him for much of the previous four months. Taveras ended up hitting .306 with an .803 OPS in 186 plate appearances at Class AAA, heady numbers for a 21-year-old on a gimpy wheel.
If Taveras had remained healthy and on track, the Cardinals might well have not traded for Peter Bourjos. But with Bourjos aboard, Taveras at least doesn't have to worry about playing center field. Considering the time he obviously has been spending in the weight room, a corner spot looks like a better fit, anyway.
Taveras probably needs a spring like Albert Pujols had in 2001 to start the season in the majors, and that might not be enough. Mozeliak understandably hedges when asked about Taveras' chances to be with the Cardinals when they head north.
"It's a hard one to answer because he's such an amazing talent," Mozeliak said last week. "It's not like comparing apples to apples with someone like this. Clearly, he lost a lot of at-bats last year. When you think about things in an aggregate sense of experience and exposure, yes, he missed time, but there is no way to replicate that. I'm excited to see where he's at and where he may fit in."
Here's how I interpret that: Taveras is too talented to compare with most players, and while he didn't get the at-bats the club wanted last season, that's history. If he hits like Mozeliak believes he can, the Cardinals will have a tough -- but enviable -- question to answer.
The general manager, however, went on to temper Taveras' chances, making it clear the club will do what's best for the player. If the big leaguers are performing as expected, Taveras will benefit from more time in the minors. But say, if Matt Adams struggles against left-handed pitching, Allen Craig could shift to first and Taveras, though he's also a lefty hitter as is Adams, could get a shot in right field.
The difference between Pujols in '01 and Taveras in 2014 is an interesting one. As Mozeliak pointed out, "(Pujols) came out of nowhere. A lot of us knew we had a talent, but clearly we didn't know he was going to have the career path he took. Taveras, most of us have felt like all along, he's been on that path but injury delayed it."
While Taveras was stalled, the club watched Piscotty progress through Class A and AA, then turn heads with a strong showing in the Arizona Fall League. The Cardinals converted Piscotty, a first-round pick (36th) out of Stanford in 2012, from third base into a full-time right fielder last season and he just cracked mlb.com's top 100 prospects list this week, at 98th.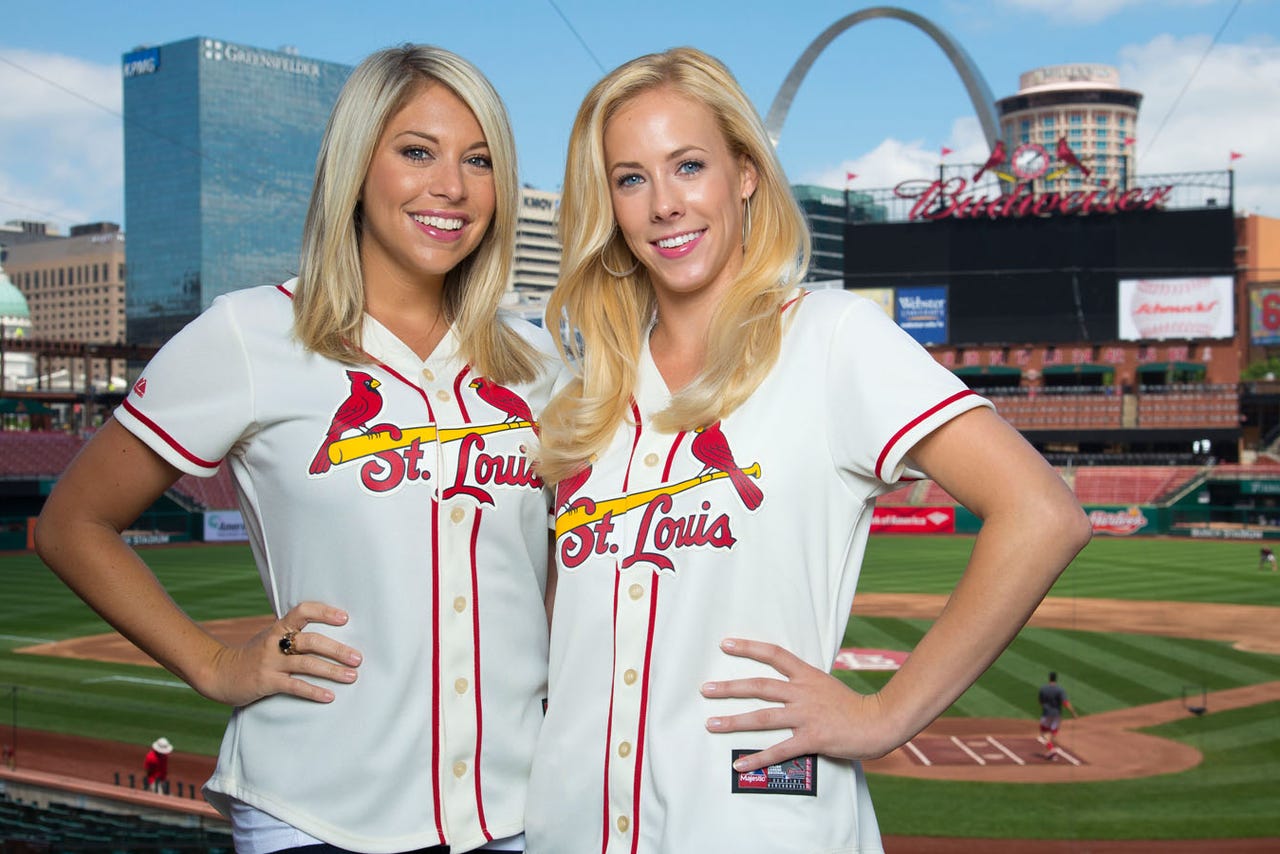 FOX SPORTS MIDWEST GIRLS: Read their bios, check out their upcoming appearances and view their photo galleries and videos.

If Piscotty plans to play in St. Louis at all this season, there are at least two other outfielders he'll need to outperform: Ramsey, who was picked 13 spots earlier than Piscotty in 2012, and Grichuk, the power prospect whom the Cardinals somehow landed in the Bourjos trade. Grichuk said at the Warm-Up that he has been told to prepare to play center field. If Grichuk is teamed with Taveras and Piscotty, Memphis could have quite an outfield.
The Cardinals also picked up a couple of outfielders from the Rangers' organization, 22-year-old Rafael Ortega and 27-year-old Joey Butler. Mozeliak also mentioned home-grown Charlie Tilson, a speedy 21-year-old center fielder, as another outfielder to watch.
No longer in the mix are Brock Peterson and Adron Chambers, who have moved on to the Nationals and Astros, respectively. They likely -- and accurately -- figured their chances to reach the majors elsewhere would be better. The Cardinals will have enough challenges finding at-bats in the minors for the stable of outfielders they have assembled.
"Getting them all quality playing time is going to be a tough balance for (Gary) LaRocque (the club's director of player development)," Mozeliak admitted.
He wouldn't want it any other way, of course.
You can follow Stan McNeal on Twitter at @stanmcneal or email him at stanmcneal@gmail.com.
---