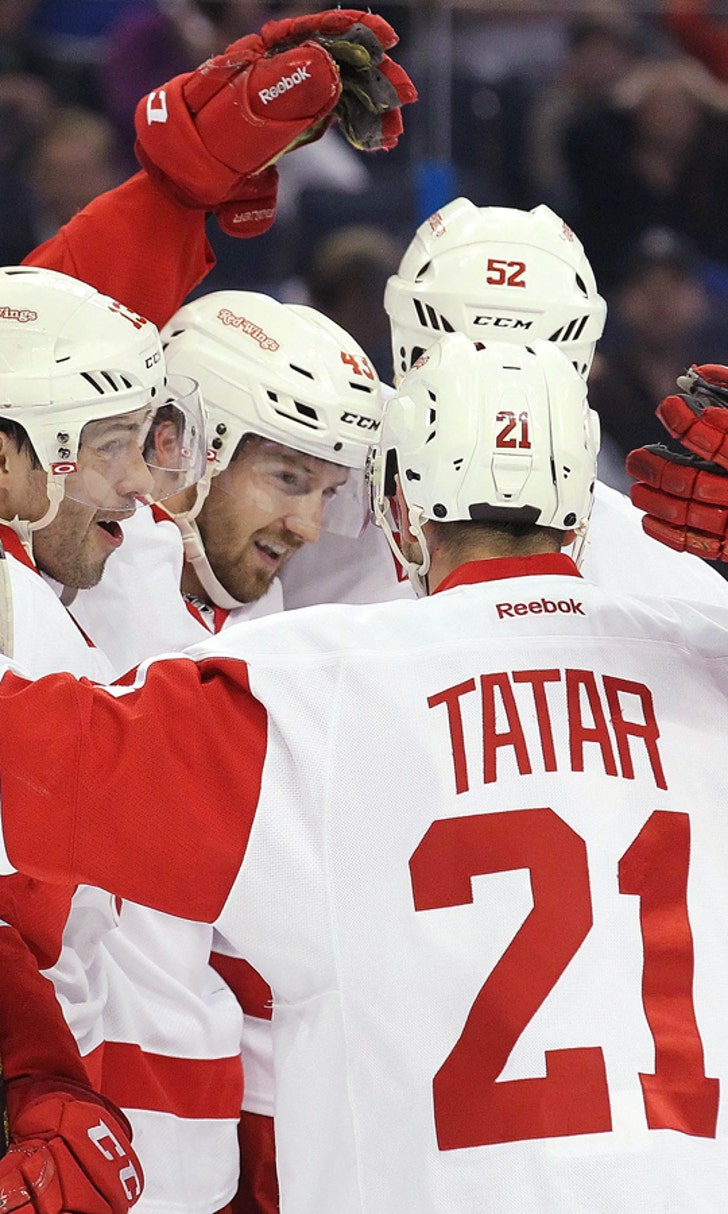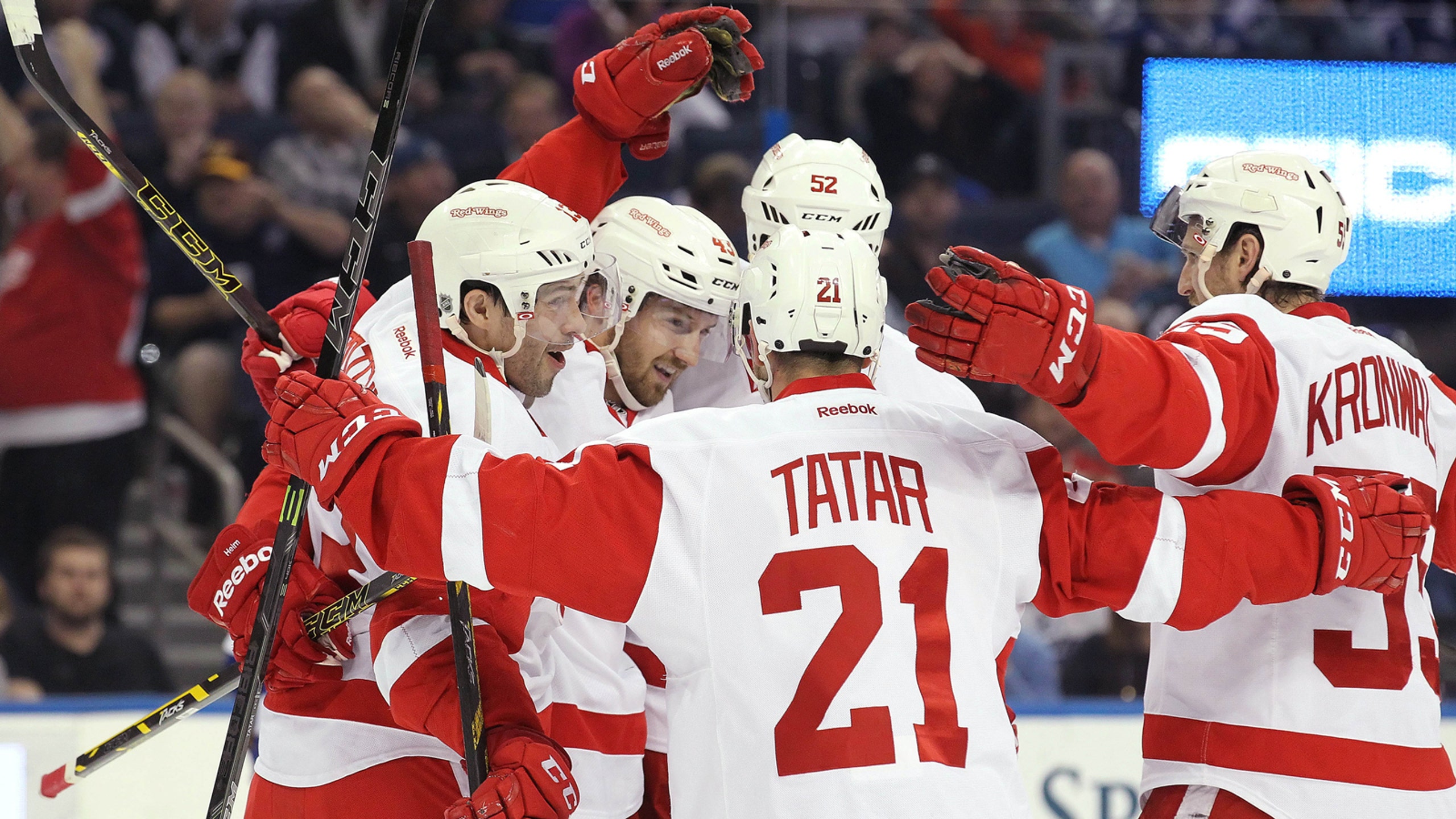 Surging Wings try to stay hot against Avalanche
BY foxsports • February 5, 2015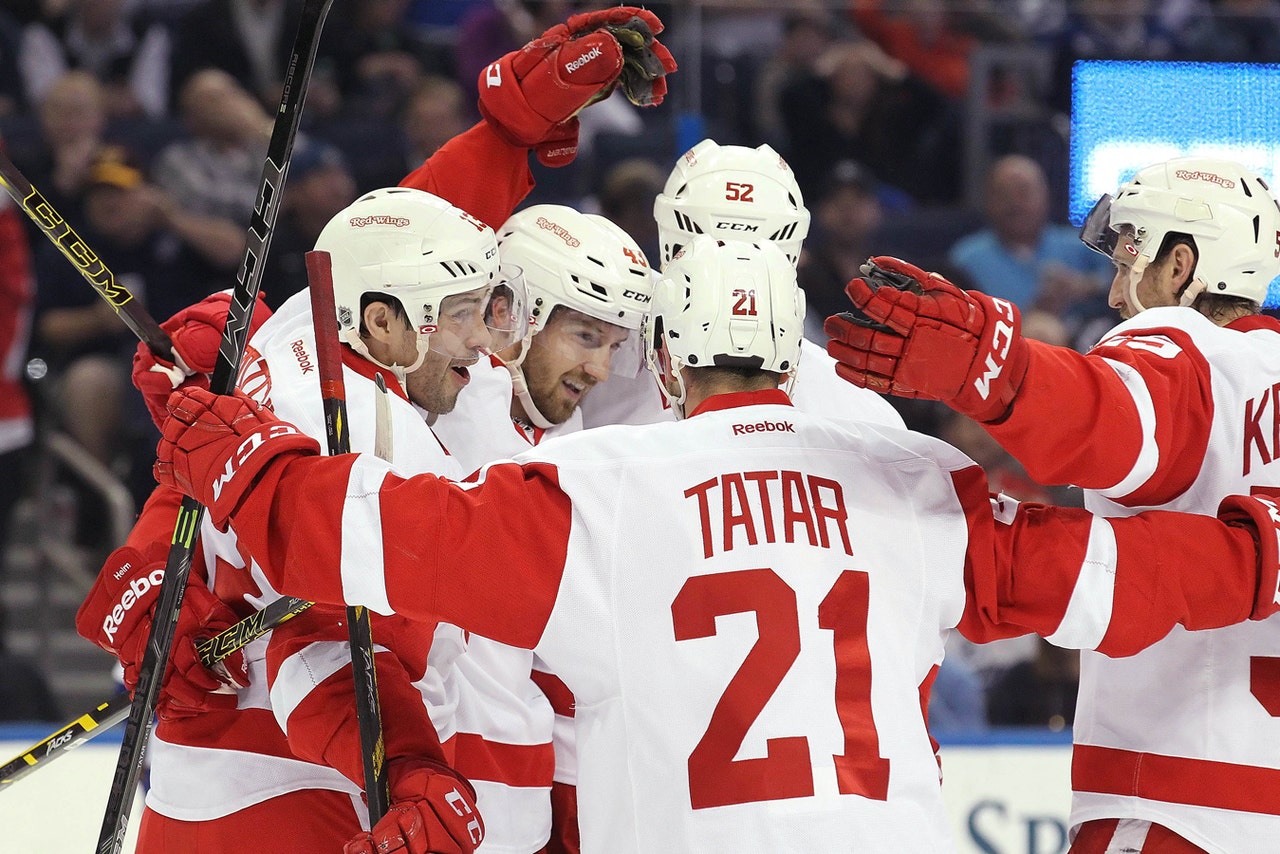 The Detroit Red Wings have plenty to be exited about with Jimmy Howard nearing a return, but they've more than held their own without him.
The surging Red Wings try to stay hot against the Colorado Avalanche as these once-bitter rivals square off Thursday night at Pepsi Center (8:30 p.m. pregame, 9 p.m. face-off on FOX Sports Detroit).
Things are certainly looking up for Detroit (29-12-9), which expects to have Howard back between the pipes by next Wednesday. Howard, among the league leaders with a 2.11 goals-against average, has been sidelined since suffering a torn groin muscle Jan. 10.
However, the Red Wings have won seven of eight during his absence thanks in large part to an uptick in offense. Detroit has averaged 3.9 goals during that stretch while going 8 for 23 on the power play.
"Our forwards are so good at moving the puck and cycling and making plays out of that," defenseman Brendan Smith told the league's official website. "We're trying to spread teams out a little more and it's been effective with us scoring more goals."
Detroit figures to have fresh legs with four days off since beating the New York Islanders 4-1 on Saturday. Gustav Nyquist scored for the fourth time in six games as the Red Wings went 2 for 4 on the man advantage.
"Obviously it's a good thing to take advantage when you have that opportunity," said Henrik Zetterberg, leading the club with 46 points. "I think we've been up and down. We didn't start great, but I think we've found a way to score some goals and it helps to win games."
The Red Wings are hoping to see their momentum carry over on the road, where they're averaging 2.7 goals compared to 3.2 at home. Detroit plays three straight and nine of its next 11 in opposing arenas.
"For us I think we feel pretty confident on the road," defenseman Niklas Kronwall said. "I think we've played some pretty good hockey. Just got to do it night in and night out. It's pretty much that simple."
The Red Wings have gone 4-0-2 over a six-game stretch against the Avalanche after dropping the last two meetings, including a 2-1 shootout loss Dec. 21. Pavel Datsyuk provided the offense for Detroit while Petr Mrazek started in place of Howard, who was out with a minor lower-body injury.
Datsyuk has six goals and five assists during an eight-game point streak in the series, giving him 43 points in 34 games against Colorado dating to March 2003. The Red Wings are 17-4-4 this season when Datsyuk records at least one point.
The Avalanche (22-18-11) return home looking to win a season best-tying three straight for the second time in under a month after storming back to beat Dallas 3-2 in a shootout Tuesday. Ryan O'Reilly scored 6:12 into the third period and Tyson Barrie added the equalizer with 20 seconds left in regulation.
Max Talbot ended the game by converting his first career shootout attempt, Colorado's 11th of the night.
"It's definitely a great feeling because it's for the extra point, and at the end of the season, these points are going to matter," said Talbot, whose team is in third place in the Western Conference wild-card race. "I think it's a sign that we can win some games sometimes maybe when you don't deserve as much."
Semyon Varlamov made 30 saves, improving to 7-2-2 with a 1.98 GAA in his last 11 appearances. He's 1-4-0 against the Red Wings while posting a 3.58 GAA, his highest mark against any opponent.
---