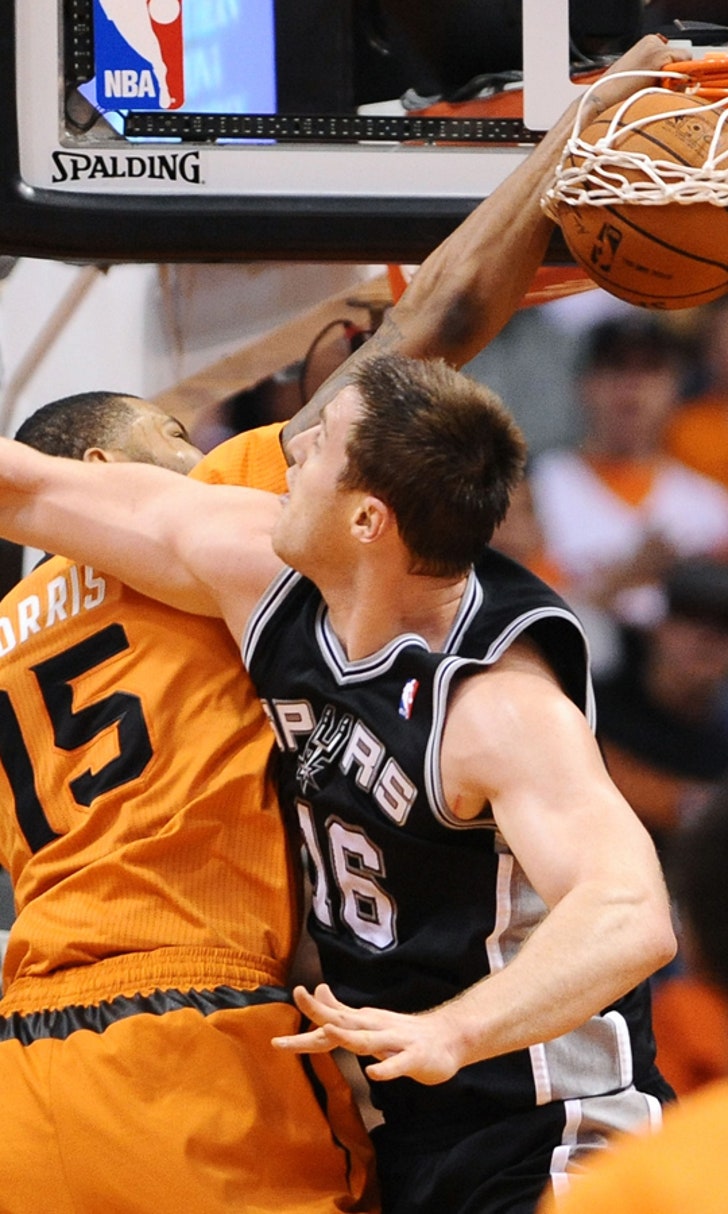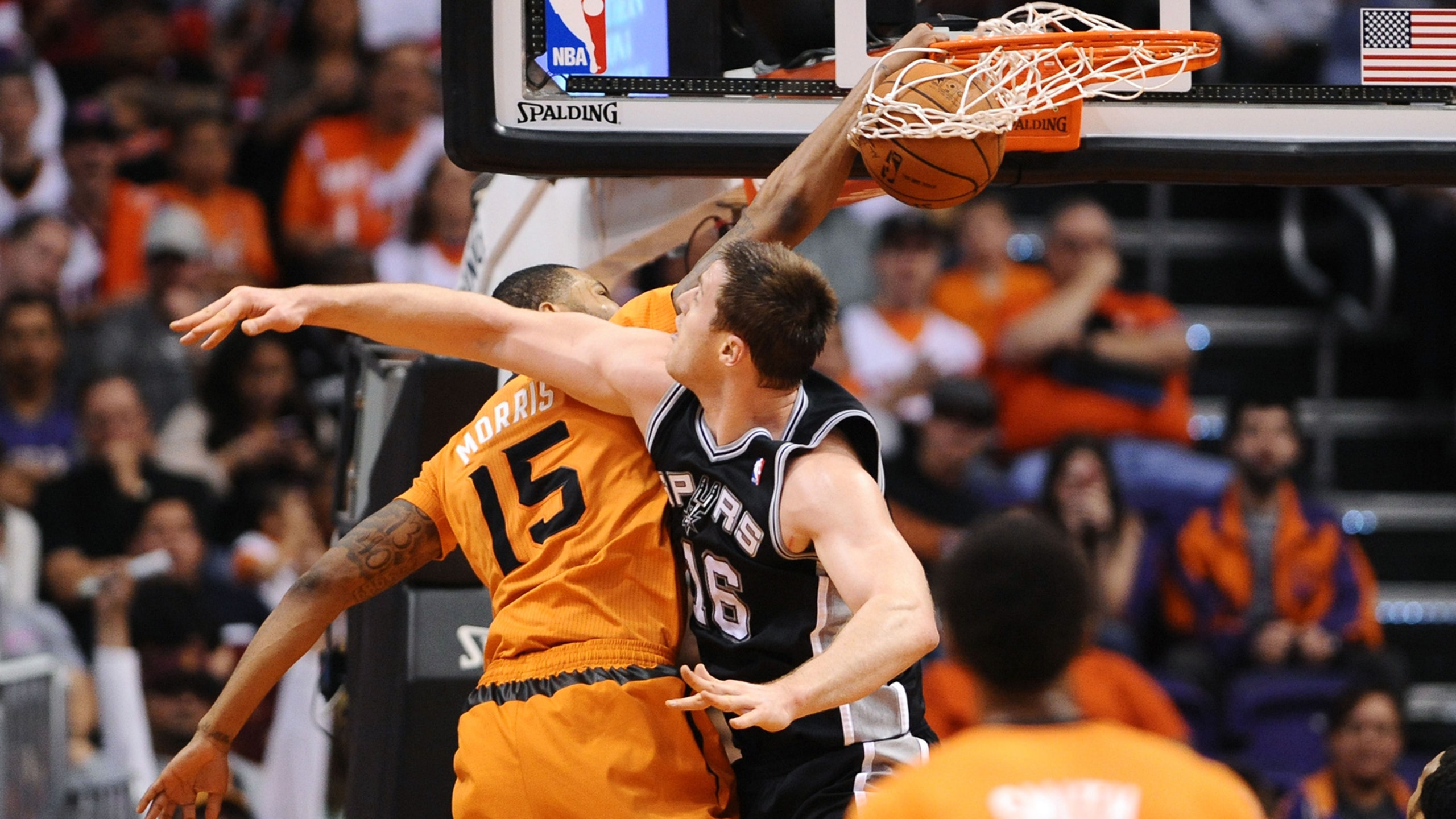 Suns' win over Spurs more than just window dressing
BY foxsports • February 21, 2014
PHOENIX -- In three increasingly gruesome seasons following the Suns' last playoff adventure, US Airways Center had been converted into a house of pane.
This reference, of course, has everything to do with our perception of the dreaded (and hackneyed) sports-longevity concept known as "window of opportunity" (or WOO). Since the last limp-free party with Amar'e Stoudemire, the Suns' portal had been slammed shut, locked and designated for the boards to be nailed.
What a difference a year (not to mention a plan) makes, huh?
On Friday, these glass-breaking Suns entertained another team wearily associated with a window of opportunity. Despite the annual wave of disbelief, the Spurs still are the second-best team (by record) in the conference.
"I wish you guys would quit saying that about San Antonio," Suns coach Jeff Hornacek told a few potential window-of-opportunity-judging reporters before Phoenix's 106-85 triumph in front of the first tickets-issued sellout crowd of the season. "It gives them motivation. They use that. They laugh at it."
Well, thanks to a 19-0 second-quarter run anchored by weapons-grade hummingbird Ish Smith, Friday's giddiness was reserved for the home team.
Still, since the Spurs took down the Trail Blazers on Wednesday night in Portland before losing here, they finished an impressive 6-3 on an All-Star-Weekend-interrupted rodeo road trip. Even playing without Tony Parker on recent nights and resting Tim Duncan on others, San Antonio is a salty 40-16 on the season.
Yeah, premature references to the Spurs as an aging squad with only a sliver of air separating their opportunity window from the dead end of the sill have been the rage for years. And even though San Antonio's team isn't exactly beloved by players and fans in the Western Conference (and beyond), the Spurification of the NBA has been attempted in many locales.
Although Hornacek and Suns general manager Ryan McDonough are leaning on expertise developed from associations all over the league, having a Spur-like longevity of excellence is the goal in these parts, as well. The key is a system of expectation that allows the Spurs to leverage their team concepts in victory marches on many nights when their big-name players are hurt or resting. It just didn't happen against a 33-21 Phoenix team that limited San Antonio to 35 percent shooting and has now won 11 of its last 15 games.
In figuring out how to excel consistently without Eric Bledsoe, the Suns are becoming more like the team they just pole-axed.
"They play together as a team," Hornacek said when asked to explain the Spurs' ability to win no matter which players are deployed. "They play hard, they're constantly moving -- the way I played, I always felt that was my strength, to continually move, move, and eventually you're going to get open."
That's how the Suns performed against the Spurs.
If you have a similar commitment to doing things the right way -- constant movement toward excellence, in a figurative sense -- you can rise from 25 victories in one entire season to 30 by the All-Star break the next.
As the lead architect in building and maintaining the Spurs' prolonged run of success, coach Gregg Popovich quickly recognizes when that foundation is being established somewhere else.
"It never is one thing," Popovich said when asked for his opinion of why the Suns are building upward so abruptly. "It's always a combination of things. A lot of credit goes to Jeff. He will try to deflect it all because of who he is. He sets a tone, and he has a lot of credibility for the way he has carried himself through his career.
"He's learned as an assistant. He's a persistent individual who played a hard-nosed brand of basketball who's very disciplined. He played in a system where standards were high in both places -- Utah and Phoenix."
Popovich's next flood of praise underscored the work of the Suns' personnel wing, whose evaluation of talent and character dovetails with that of the coach.
"He's set a tone, and his players have the character to respond, adjust and buy into his system and the way he wants to play," Popovich said of Hornacek. "Management has brought in players that suit him and work with each other. They don't have any problems or drama. They compete. He has a bunch of competitors. I think all those things combined have created an environment where they can be successful."
And in that environment, the building plan includes a really big, open window.    
---