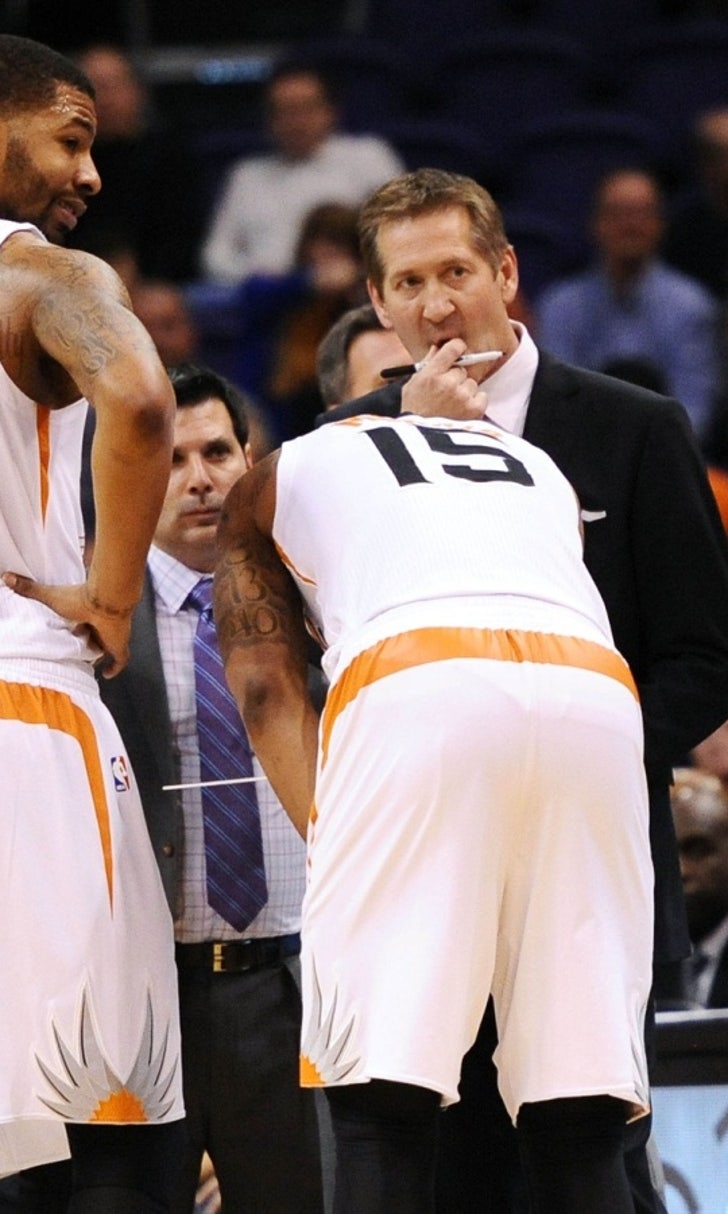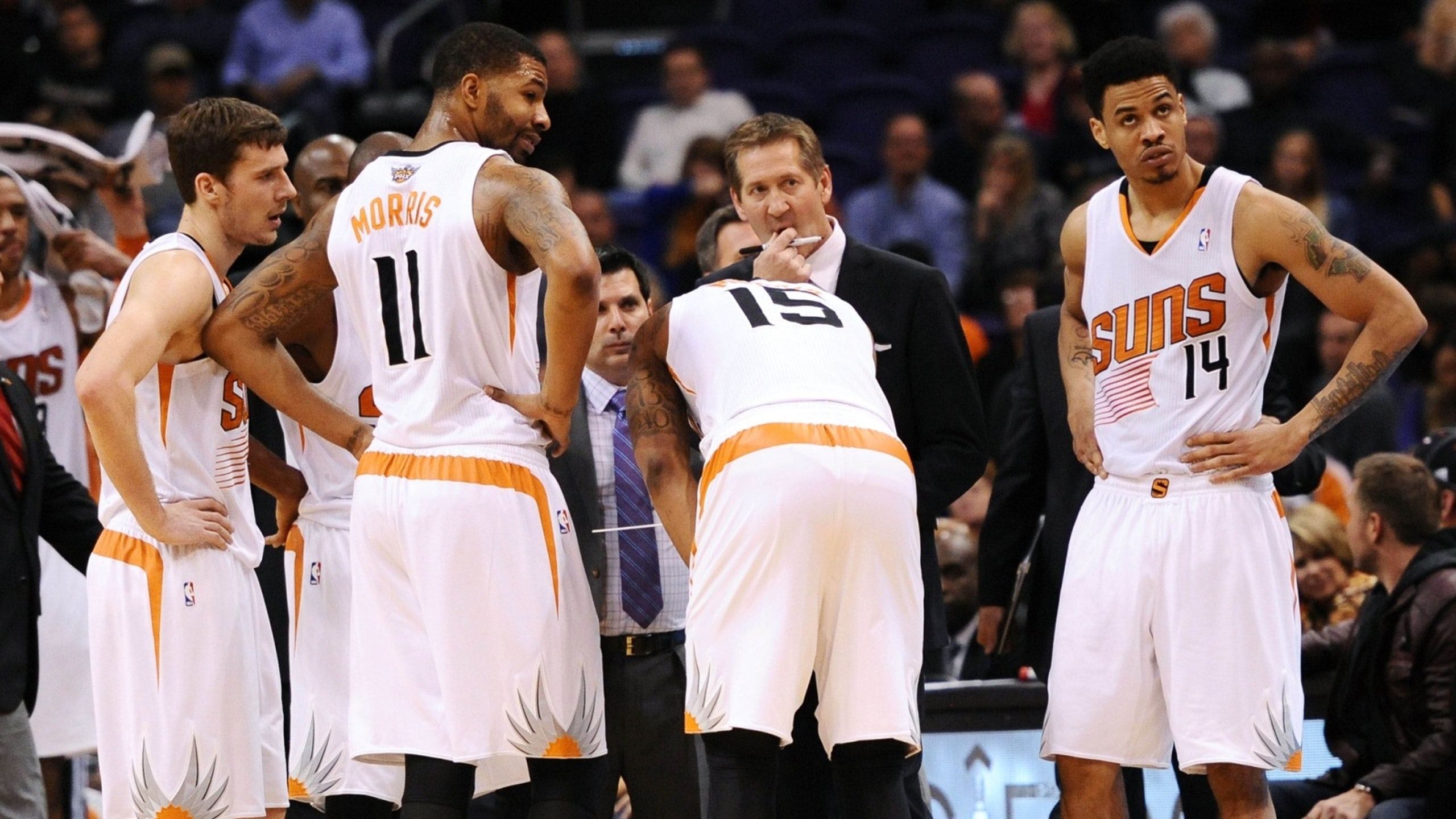 Suns stand their ground at trade deadline
BY foxsports • February 20, 2014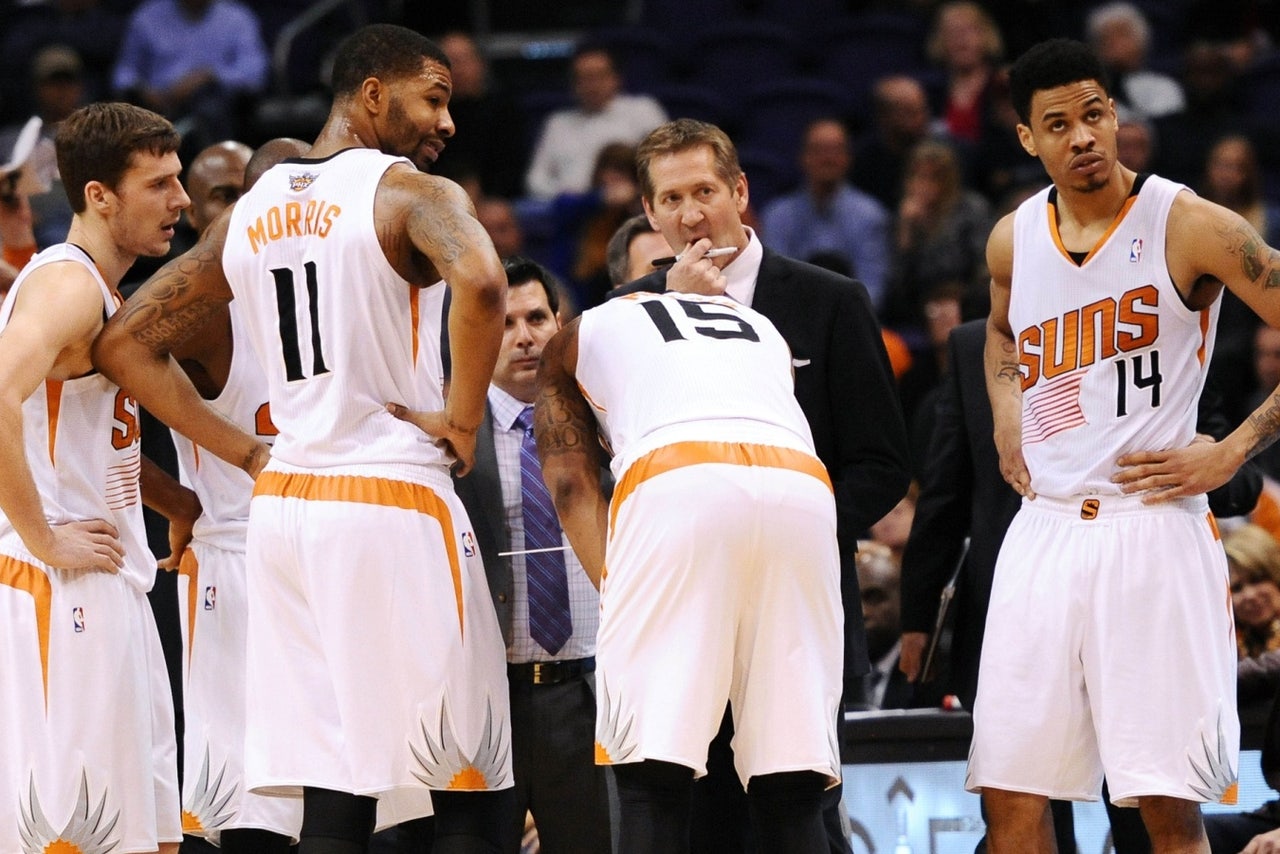 PHOENIX -- The clock may have been ticking, but around here, it wasn't making much noise.
For the Suns, there really was no deadline. There was no rush for general manager Ryan McDonough and his crew to pull the trigger on any transaction that didn't seem nearly felonious.
So, like yard-sale sharpies, the Suns circled, looking for something for almost nothing.
McDonough had leverage. He had the bulky, expiring and insured contract of Emeka Okafor, draft picks galore, cap flexibility, the patience of a fan base riding the wave of an unexpected playoff chase and growing anticipation for a return from Eric Bledsoe.
With those variables in the Suns' hip pocket, Thursday's NBA trade deadline came and went without a move from the Western Conference's sixth-seeded team.
Will this clinging to the status quo ease the minds of those Suns employees who built this improbable 32-21 record? Were players -- whose minutes may have been trimmed by suspected additions -- operating as if the Sword of Damocles was hanging overhead?
"I don't think so," coach Jeff Hornacek said prior to Wednesday's victory over the Celtics. "When the first (Pau) Gasol rumor came out, that may have affected them a little bit. We just approached it like everyone is still going to be here."
Right, we can start with those pesky Gasol rumors.
According to sources who have been chatting it up with reporters based in Los Angeles, the Lakers were hoping to move Pau Gasol and his expiring contract into the Suns' remaining cap space in a trade that would have shipped Okafor's deal to Hollywood. The Suns reportedly were interested in adding the 33-year-old 7-footer as an offensively gifted rental property capable of making their current postseason bid even more viable.
But it has been posited that the Lakers needed more in exchange for Gasol than the opportunity at luxury-tax relief represented through the financial parameters of this hypothetical trade. They reportedly wanted one of McDonough's precious first-round picks, too. And many NBA followers were suggesting that the surrender of a pick that -- based on protections and performances of teams involved -- wouldn't be near lottery levels seemed reasonable.
What's the harm in giving up a late-first-round pick for one of the league's most skilled post players, even if he may not be around past this season? Well, as McDonough has been explaining it for months, multiple assets -- whether they're picks or existing players -- can be pooled and thrown into a potential deal for a younger player with elite potential. Or multiple picks could be used to move up a little in the draft-selection hierarchy. It won't get the Suns into top-five range, but efficient scouting can translate into a gem somewhere near the middle of the first round.
Becoming elite continues to be the plan. So even though the current Suns have created warm-and-fuzzy feelings throughout the Valley, the franchise wants more.   
When rumors aimed Bucks stretch power forward Ersan Ilyasova toward Phoenix, those who believed in the Suns' commitment to the plan looked at the contract. After this season, Ilyasova will be owed almost $8 million per season for two more guaranteed years.
He wouldn't exactly have slaked the Suns' thirst for rim protection or low-post scoring. And as a perimeter-oriented power forward, the 26-year-old entered deadline day with a behind-the-arc success rate of 29 percent.
What about the Celtics' Brandon Bass? Didn't he open Wednesday's second half looking like the second coming of Karl Malone? He certainly did; then he scored two points the rest of the way. Oh, and Bass has one more year on his contract at a flexibility-compromising $6.9 million.
We also read and heard the name Zach Randolph, a beastly sort on the low post who probably couldn't avoid helping Phoenix score more efficiently in half-court situations. But Zach has a player option next season that -- if exercised -- requires his employer to pay him $16.5 million. Oh, and the Grizzlies are quite aware that Randolph would have a difficult time guarding a street sign.
Another name popping up in recent talk was Lakers forward and University of Arizona product Jordan Hill. Although Hill can rebound and defend, there seemed to be little need for another role player, especially an additional post player with a shooting range of less than 10 feet. 
---