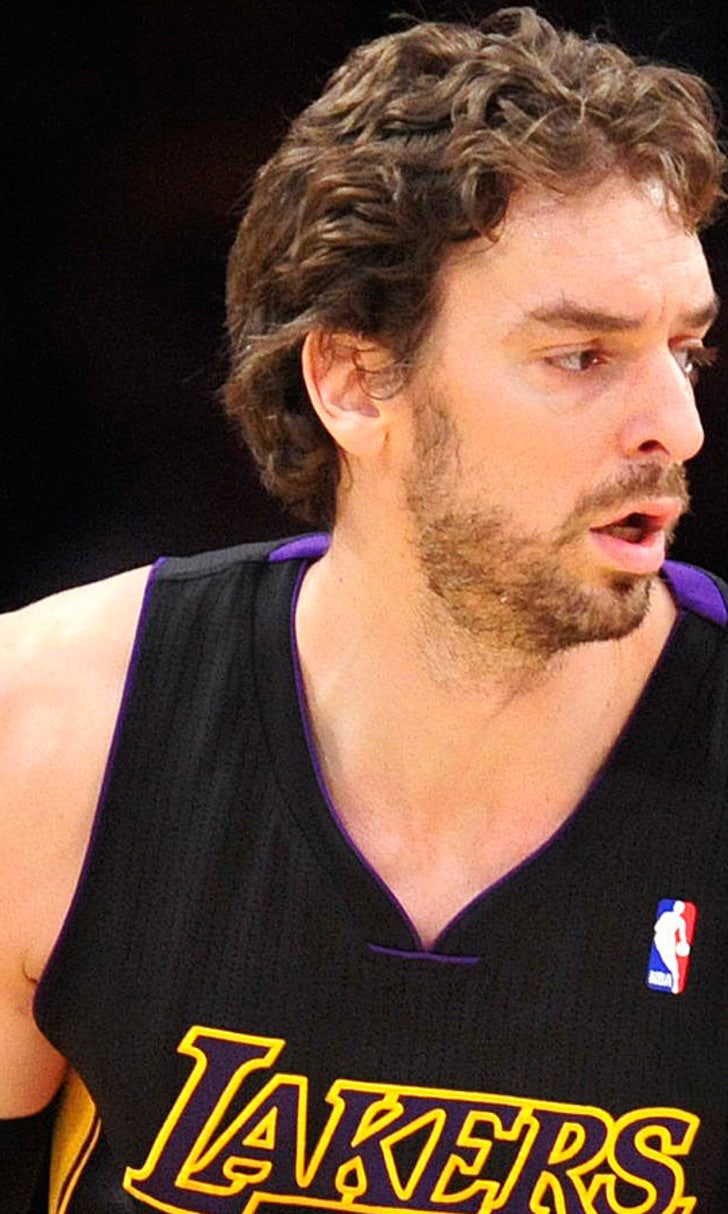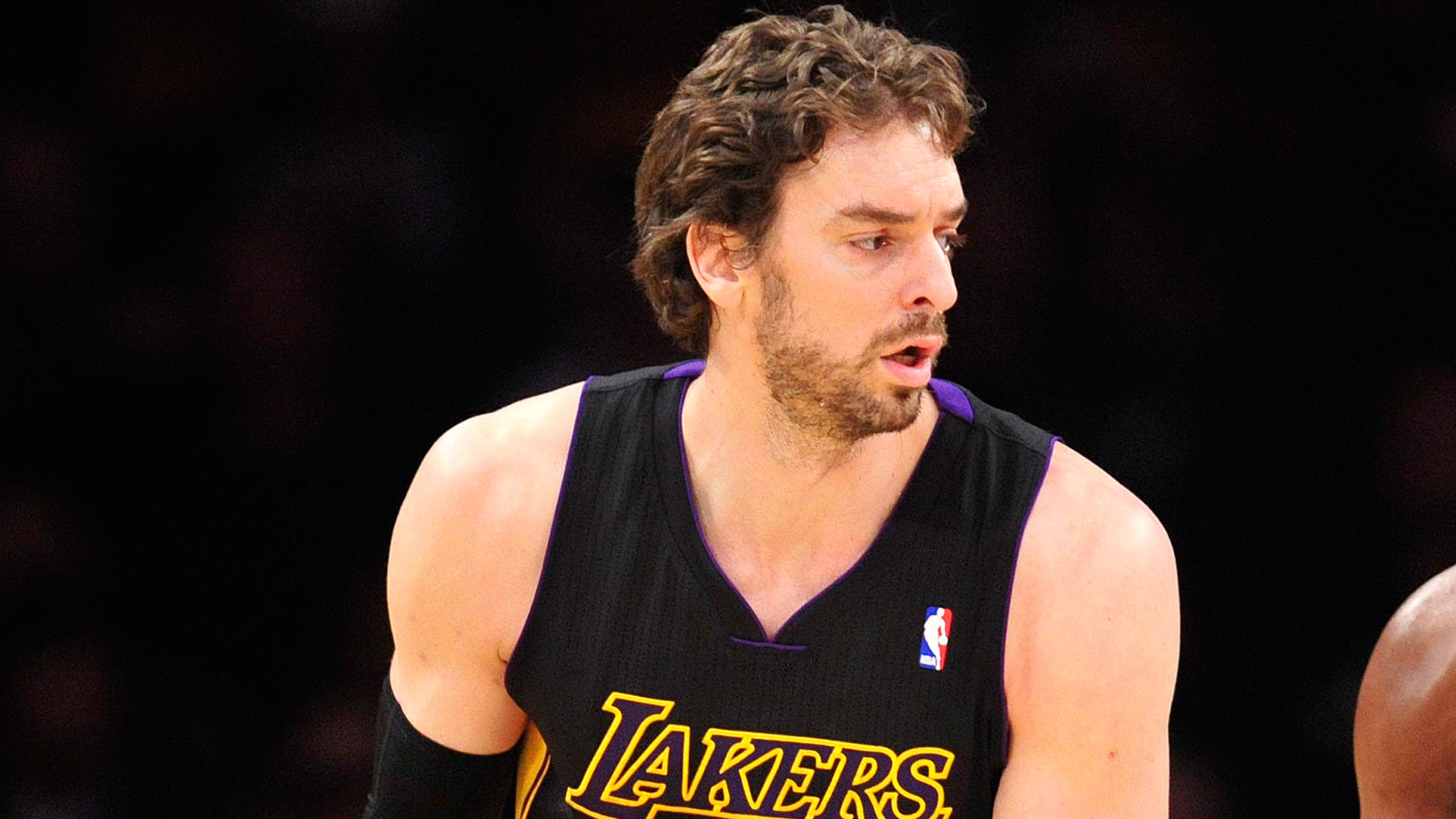 Suns spots: Trade rumor edition
BY foxsports • February 3, 2014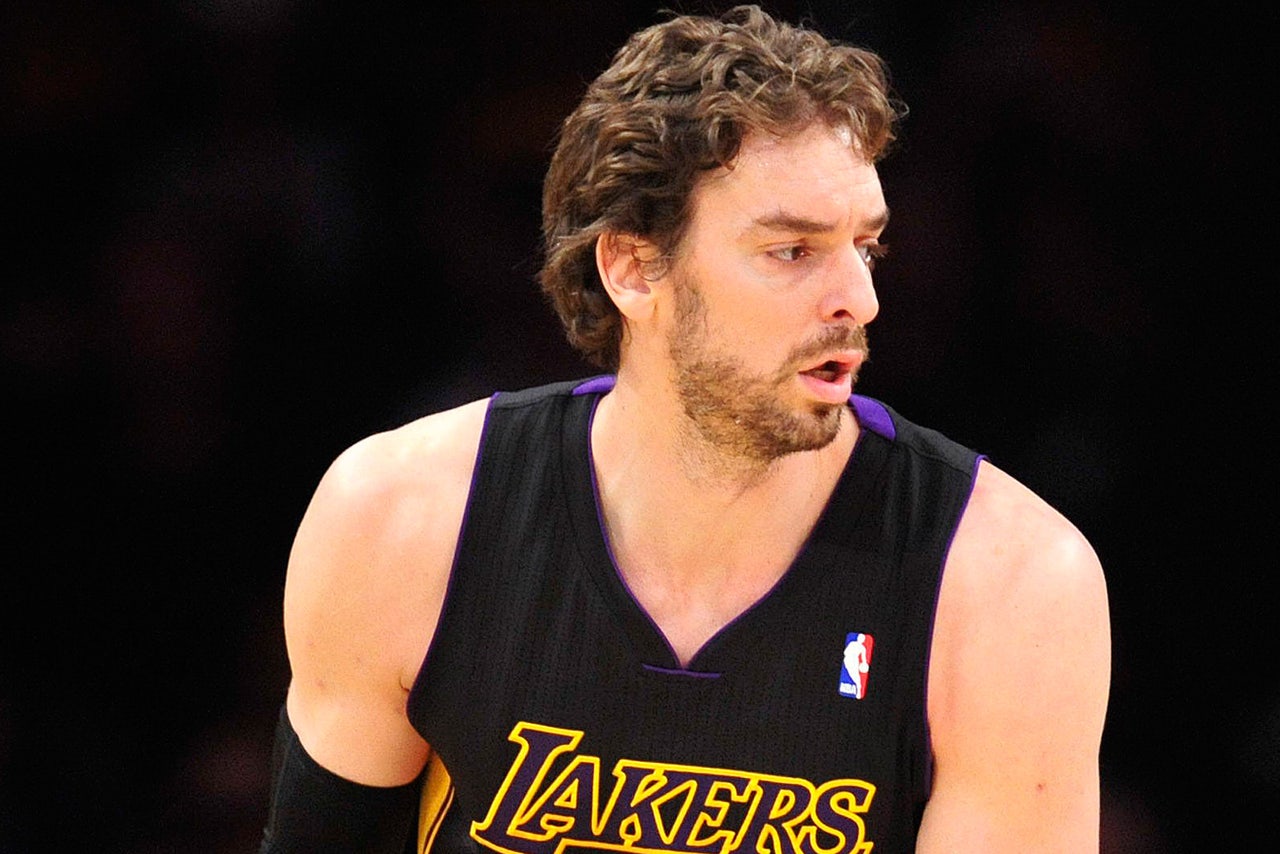 As we wait for the Chicago Bulls to check in to the Planet Orange hotel, here's this week's episode of Suns Spots.
During Sunday's Super Bowl preamble, ESPN.com reported that the Suns have considered shipping the expiring contract of Emeka Okafor to the Lakers for 33-year-old Pau Gasol.
Gasol, whose own expiring deal is worth over $19 million this season, would fit under the Suns' salary cap because Phoenix has more than $5 million to play with while Okafor's deal calls for more than $14 million.
Anyway, if this is true, it suggests Suns general manager Ryan McDonough has shifted from previous assertions of only chasing a playoff seed by trading for a younger hotshot who also can help the franchise in the future.
Although the Suns would have Gasol's Larry Bird rights and could re-sign him, the notion of Pau as the long-awaited franchise star seems less than compelling. He's averaged 22 points and 12 rebounds in January but doesn't exactly fit the bill of a rising young star.
He would, in the short term, make the Suns better in their half-court sets. But he also probably would slow the pace of a team coach Jeff Hornacek still encourages to play faster.
Gasol also would diminish the Suns in pick-and-roll defense, limit the use of Miles Plumlee and temporarily halt the in-game development of Alex Len.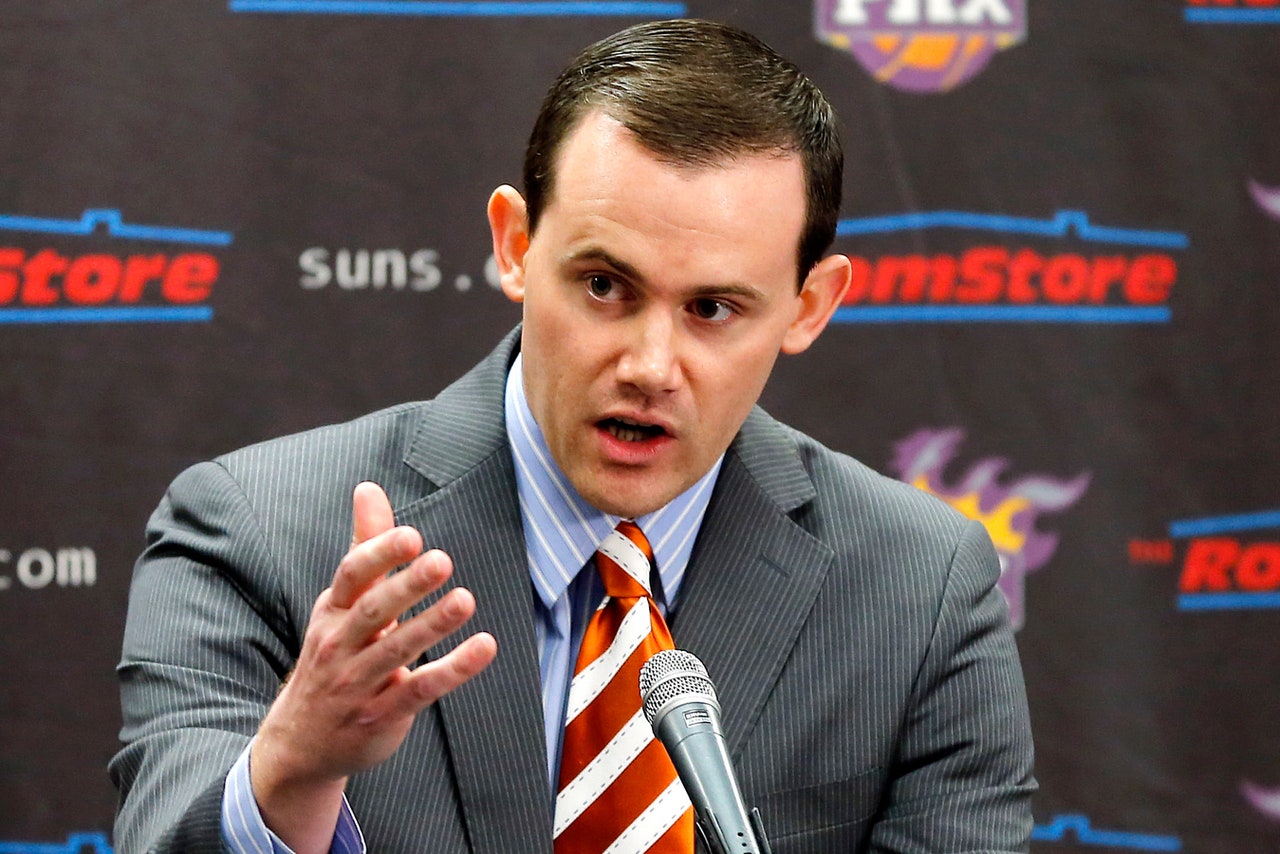 With McDonough still not compromising future cap space by trading for Gasol, such a deal might suggest the Suns believe they can challenge for the Western Conference championship right now.
Although the Thunder certainly look nasty these days, it should be pointed out the Suns are within two games of the fifth seed after working without Eric Bledsoe for an entire month.
So adding a pick to Okafor (whose contract represents their greatest short-term asset) in the get-Gasol package wouldn't be terrible.
And if you're concerned about the Lakers wanting a current player in this transaction, please note that L.A. is very concerned about trimming payroll to avoid the luxury tax. Taking on, say, a Morris twin or just about any other Suns player would hinder that effort.
While the Suns continue annihilating expectations, Hornacek is looking very much like the NBA's Coach of the Year.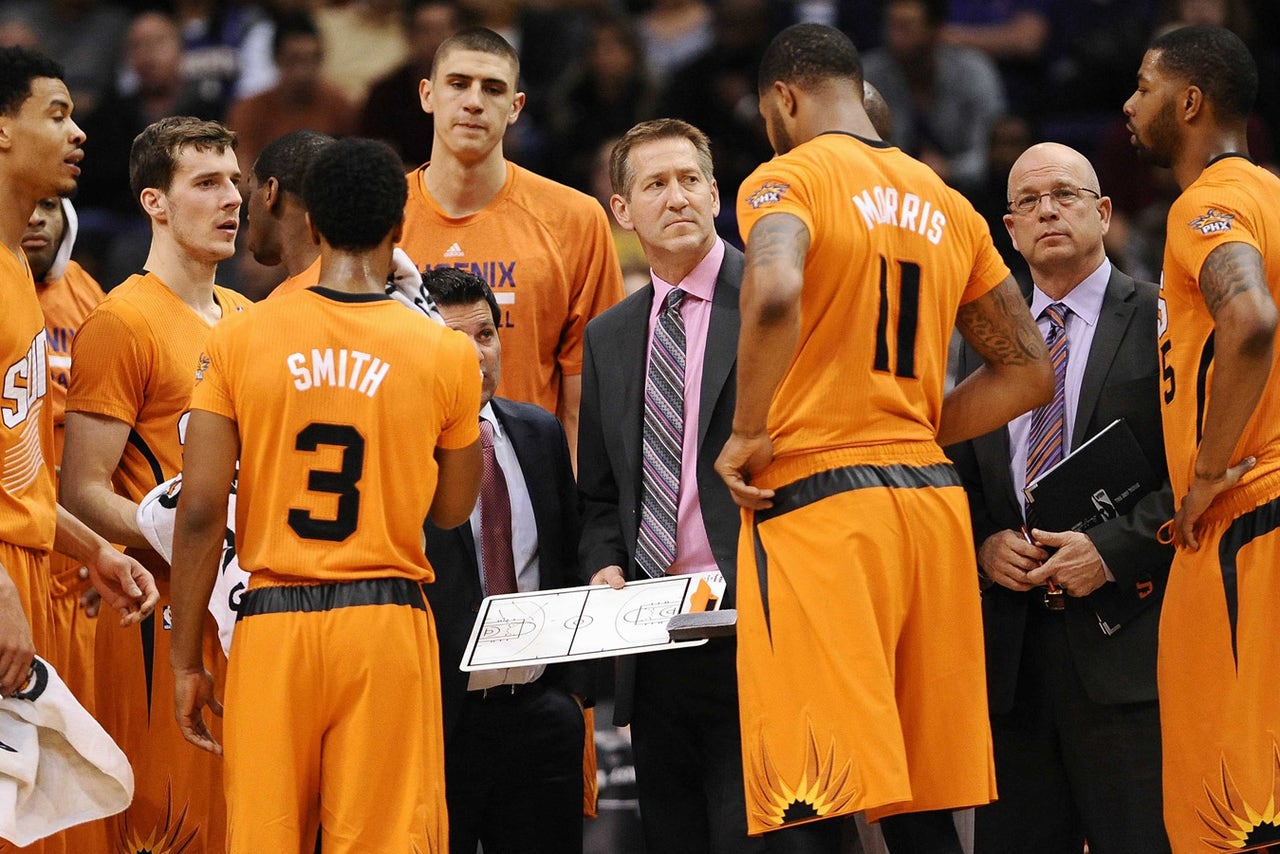 For perspective on the approach of a high-level coach, we chatted with center Miles Plumlee, who spent four years playing for Mike Krzyzewski at Duke.
"There are a lot of similarities," Plumlee said when asked to contrast playing for Hornacek after being coached by Krzyzewski. "Their demeanors are different. But neither one gets rattled. You look to the bench and you almost see some coaches, like, 'Oh, no ... what do I do?' Then you, as a player, 'Oh, no ... what do we do?'"
This means Hornacek, like Coach K, displays considerable poise on the sideline.
"He's never rattled," Plumlee said. "He always knows what we're doing."
That seems like a pretty solid endorsement for a guy in his first season as a head coach.
"He's super confident," Plumlee said. "He's even-keeled. He's really, really competitive. He has this ability to kind of bring the best out of all of us and really foster that team chemistry we've had since day one.
"He lets you play through your mistakes. He has a lot of knowledge to pass on because he knows the game from a player's perspective."
While we're waiting to find out if an injury to another player might send Goran Dragic to the All-Star Game, we continue to marvel at how well The Dragon has been playing.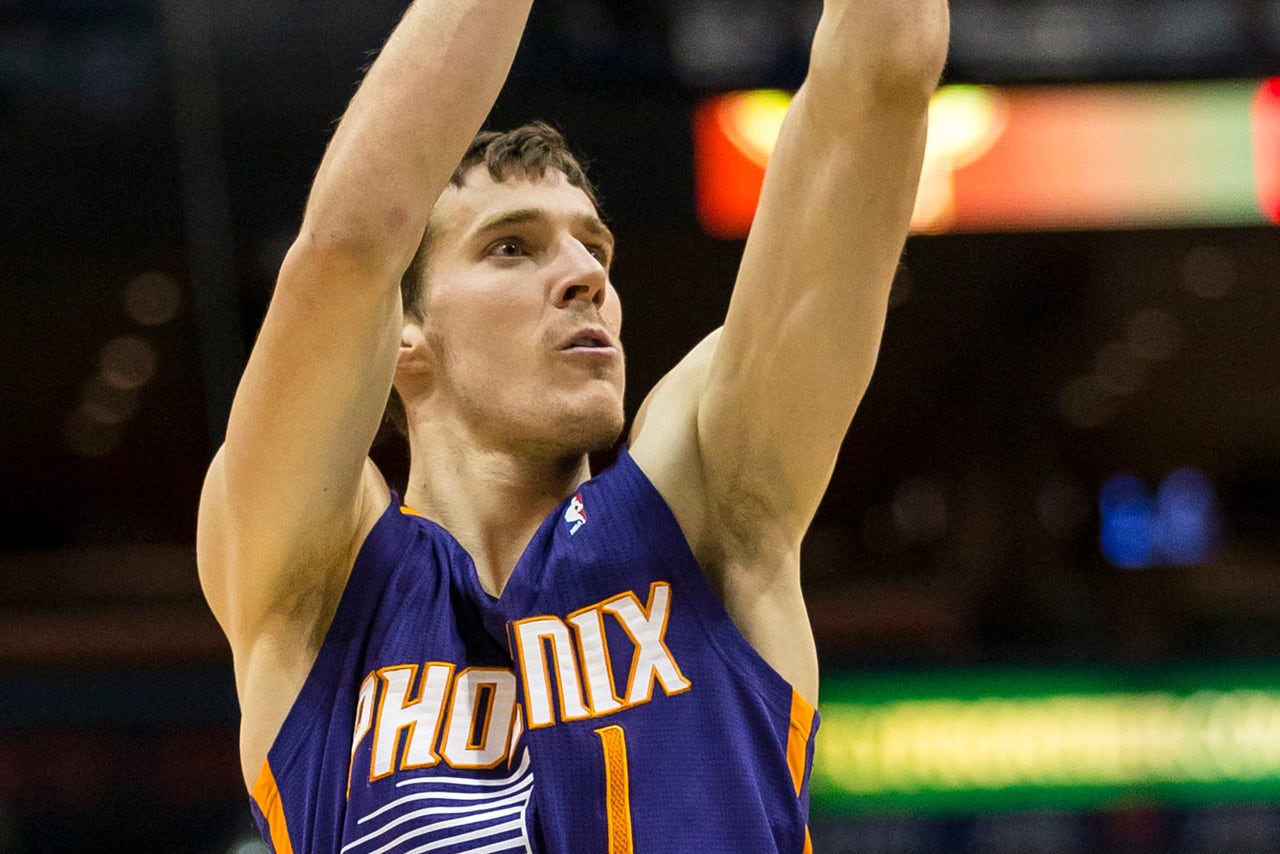 According to Hornacek, who as an assistant coach with the Jazz was required to try to figure out how to stop Dragic, the biggest hike in performance is Goran's jump shot.
Dragic doesn't disagree.
"I was working on my jump shot since I came to the league," Dragic said after making 10 of 14 shots in a 25-point performance in Saturday's win over the Bobcats. "Back in Europe, I was so much faster than the other guys. I was always penetrating; I didn't use my jump shot.
"When I came into the league, it was tough to get to the basket. I was working, putting up a lot of shots. Now I feel really comfortable."
Checking the pudding, we see Dragic made 44 percent of his shots overall -- 32 percent from beyond the 3-point arc -- during last season's carnival of losing.
While adapting to playing alongside Bledsoe, then without Bledsoe, Dragic has managed to hike those percentages to 50 and 39, respectively.
"I'm more relaxed," he said. "It's just like I'm playing basketball back home with my friends."
According to a recent report, your pals in L.A. -- who already employ Steve Nash and Kendall Marshall -- are preparing to take a big free-agent swing at Eric Bledsoe.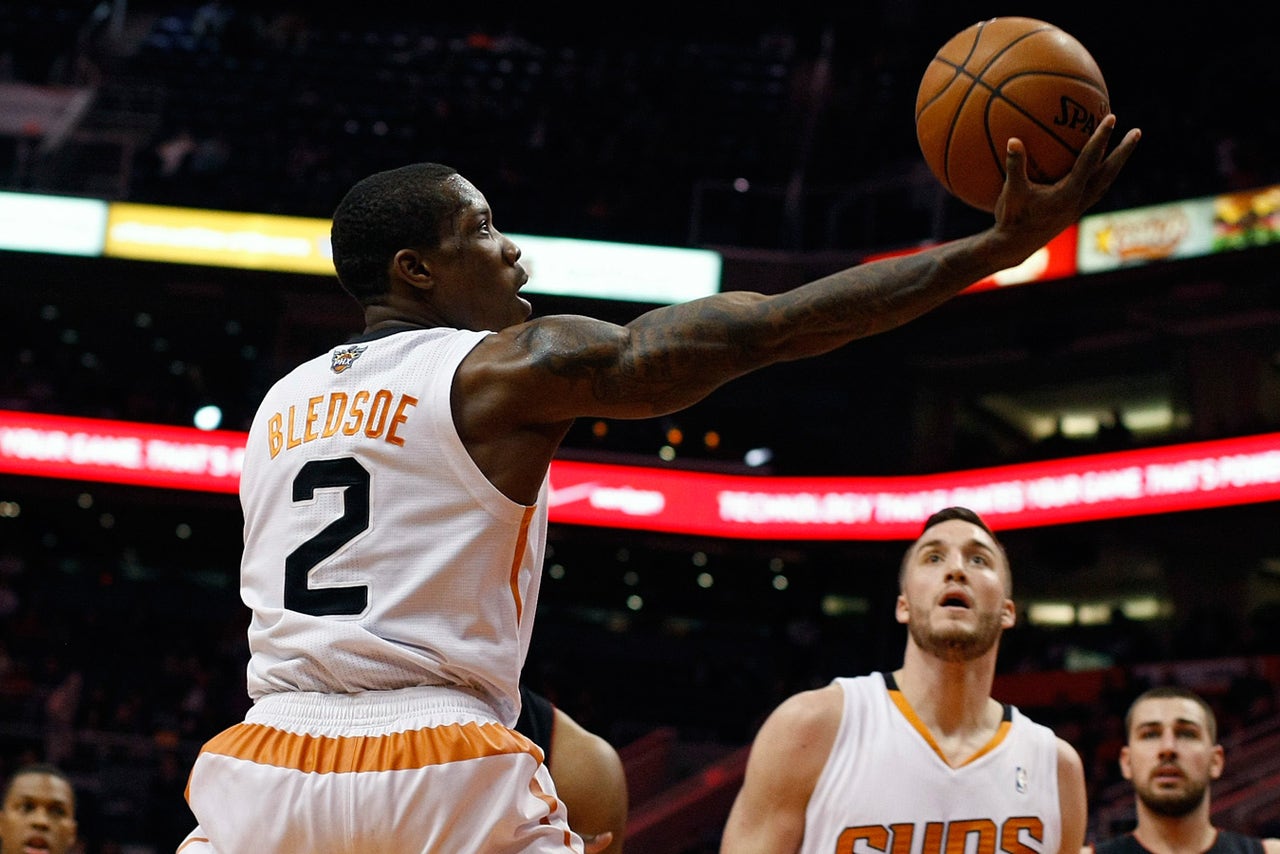 Even with Kobe Bryant re-enlisting for huge money, the Lakers should be able to scrape up enough cap room to make a sizeable monetary offer. It should be noted that moving Gasol to the Suns for Okafor would include a $5 million windfall due to an insurance policy on the latter contract. Oakfor's smaller cap number also would drop the Lakers closer to the luxury-tax threshold. If they trimmed another $2.5 million or so, the Suns' rivals would have more walking-around loot, if not cap space, and could avoid the dreaded repeater tax.
Anyway, the Suns still retain the capacity to match any offer to keep Bledsoe as a restricted free agent. While Bledsoe's return, productivity when he returns, long-term health forecast and subsequent market value are fluid, we probably should expect the point guard to remain in Phoenix. But stranger contractual things have happened in the NBA.
Speaking of long-term outlooks, the Suns might be wise to do whatever is required in preventing the Lakers from being anything but lousy next season. Thanks to Nash, Phoenix has the Lakers' first-round pick (with only a top-five protection attached) in the 2015 NBA Draft. Maybe the Lakers will attempt to reclaim the pick in a Gasol deal.
---