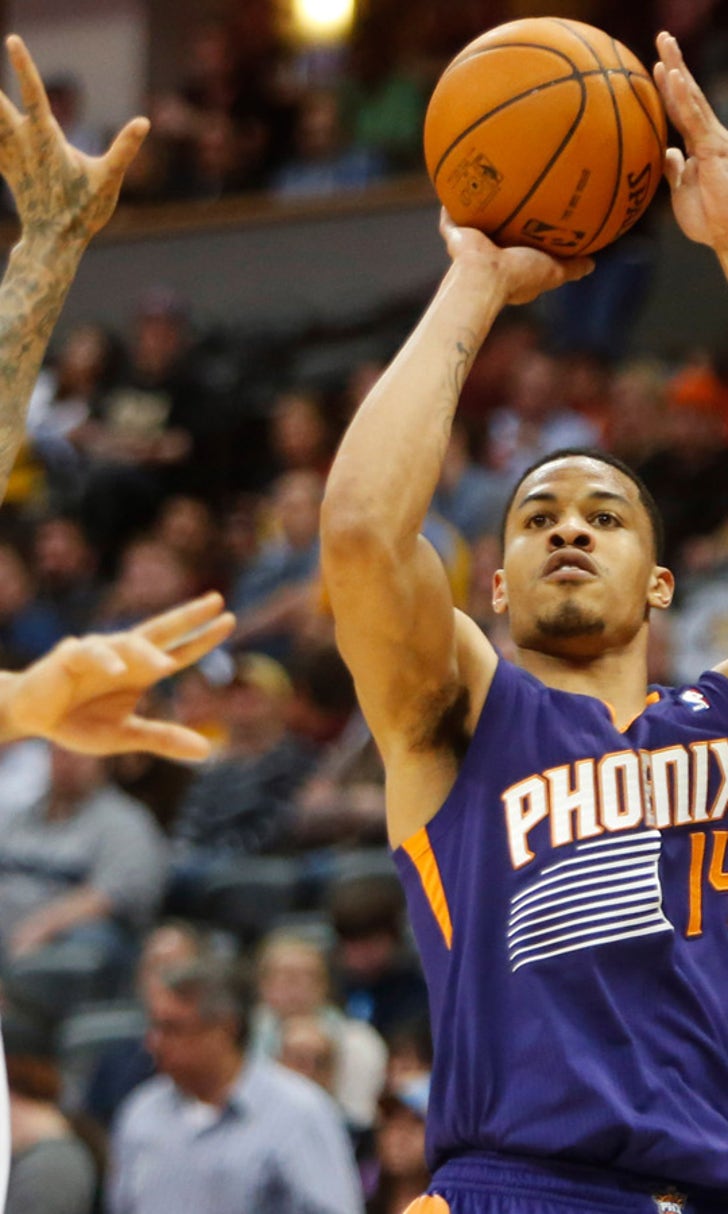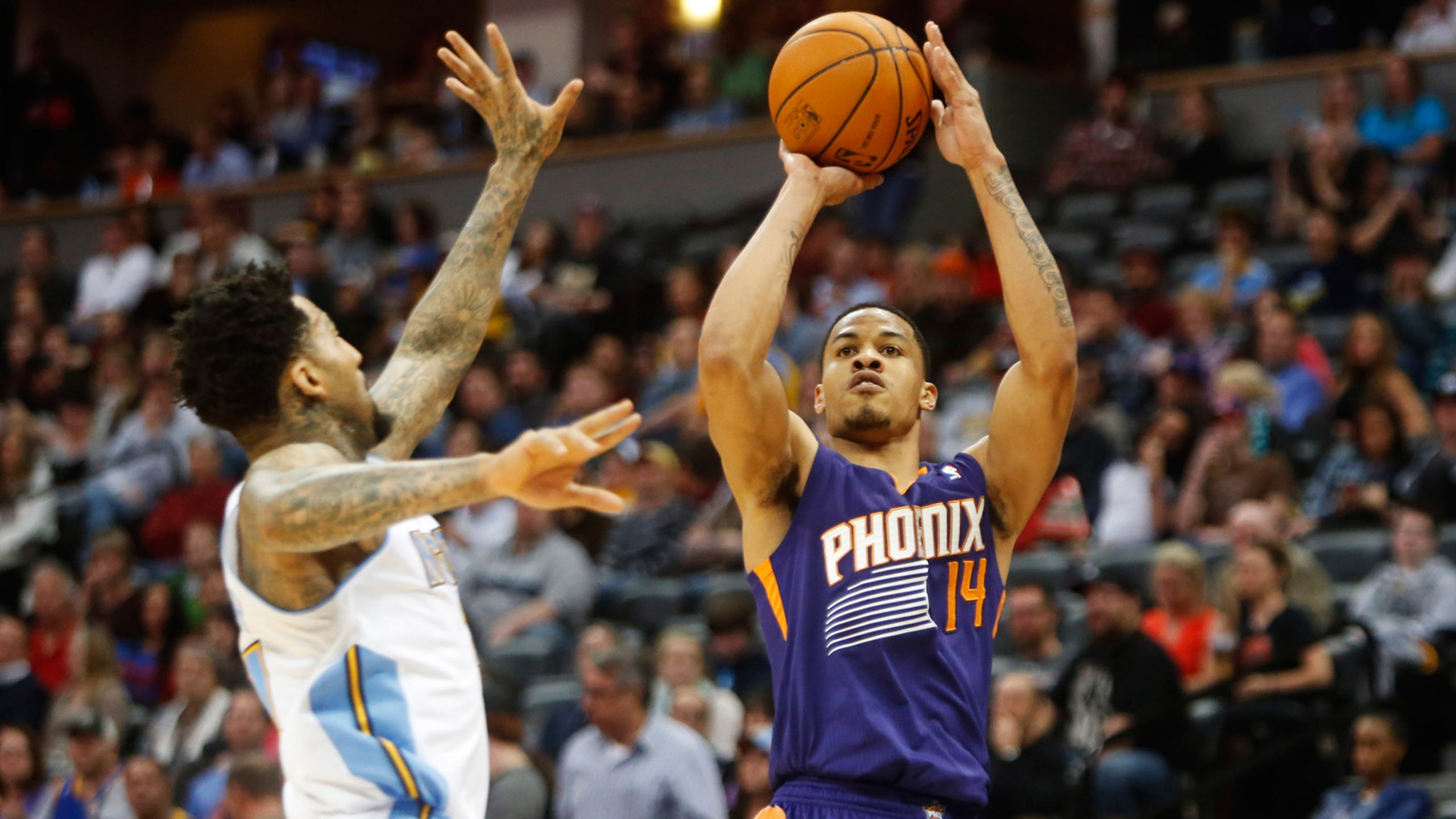 Suns spots: Good to be Green
BY foxsports • February 24, 2014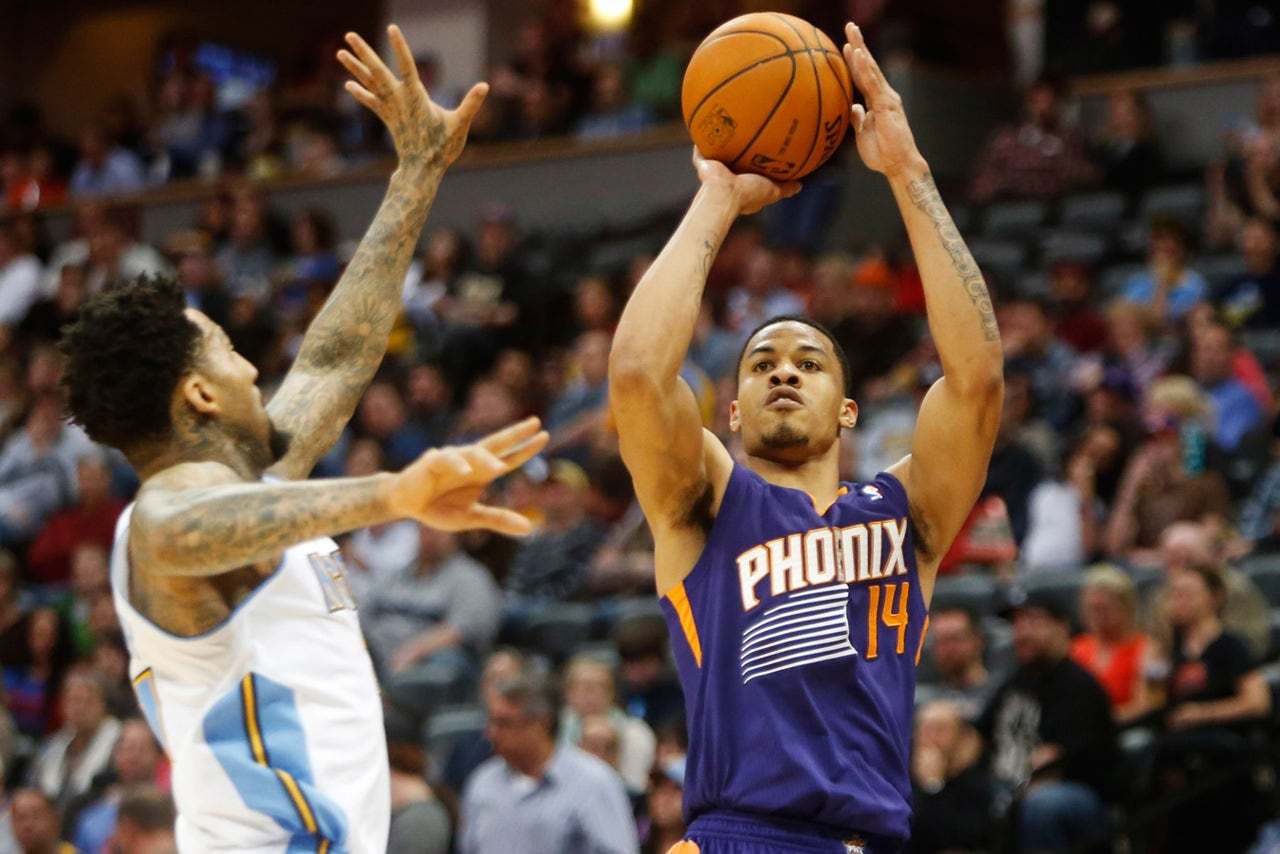 With Kevin Love on the way to Phoenix (but not in that way), let's begin this week's edition of Suns Spots.
As we wait for the second-coming-back of Eric Bledsoe, the career resurrection of Gerald Green is helping the Suns remain in the thick of the Western Conference playoff chase.
Over Phoenix's last six games (four victories in that stretch), Green has hit opponents for 23.3 points and 5 rebounds per game. Despite missing 17 of 28 shots from the field in games four and five of this run, the 6-foot-8 two guard has managed to shoot 50 percent over the six.
But he's becoming more than an acrobat who can shoot. Some testimony from Suns coach Jeff Hornacek:
"He sees things develop more than probably most of the team," Hornacek said. "That's a surprising thing to me, watching him in practice and games making plays. It gives me the confidence to run plays through him that aren't just him for him for a shot.
"I'm getting much more confident putting it in his hands and letting him do that."
And all of this is coming from a player considered by many outside-the-Suns observers as little more than a trade-facilitating chip to help Phoenix land another first-round draft pick.
"I'm just extremely proud the way he's come out and put up games for us," Hornacek said.
Goran Dragic, the relentless and enduring symbol of the Suns' terrific uprising, rallied from a sub-par effort against the Boston Celtics by putting up a career-high 35 points in Sunday's loss to the Houston Rockets.
While turning up his production in Bledsoe's absence, Dragic is giving the Suns 20 points per game over the entire season and making 51 percent of his shots from the field.
An interesting number is the 55 percent success rate Goran has achieved as a shooter over Phoenix's last four games. Why is that so interesting? Well, that 55 percent represents what he's shooting from the free-throw line in that span.
For someone making 41 percent of his attempts beyond the 3-point arc, you'd probably expect more than 76 percent (his season mark) from 15 feet away. It also should be noted that Dragic is shooting 74.7 percent from the free-throw line for his career.
Yeah, it's not exactly terrible. But for someone who's lifted his 3-point success rate 9 percentage points over last season, you'd like a reasonable hike at the line.
Based on how tremendous Dragic has been this season, we realize picking on this free-throw situation may seem a bit silly.
In an effort to provide context, please note that of the top-14-rated NBA point guards (in terms of efficiency, per hoopsstats.com) only Dragic, Bledsoe (78.9) and OKC's Russell Westbrook (79.4) make less than 80 percent of their free throws.
Ricky Rubio, who's not close to the top 14 for efficiency, checks in at 81.5 percent.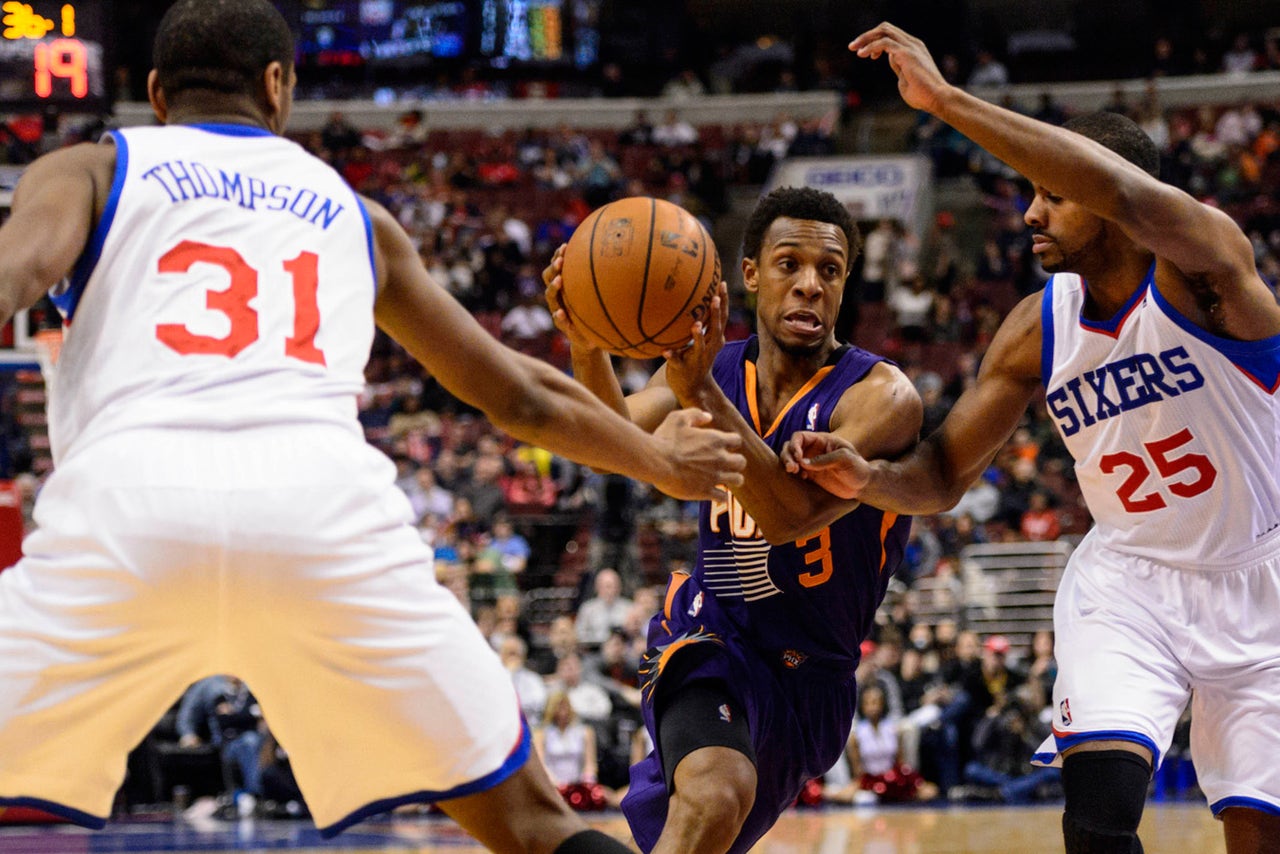 Another Suns guard thriving during Bledsoe's absence is backup point Ish Smith.
The 25-year-old blur from Wake Forest (now working for his sixth NBA team ... includes two stints with the Orlando Magic), doesn't have eye-popping stats. Smith just gets the ball where it needs to be and harasses the guy he's assigned to guard.
He did produce a career-high 15 points (on 7-of-9 shooting) and a career-high-tying seven rebounds in last Friday's victory over the San Antonio Spurs.
His ability to outplay red-hot Spurs backup PG Patty Mills (another blisteringly quick rascal) provoked a cluster of post-game media attention that produced this Ish comment:
"I'm like Ricky Bobby," Smith said in reference to the Will Farrell theatrical character. "I just like to go fast."
Going fast is a good way to stay on the right side of Hornacek, who likes transition opportunities and half-court sets that begin early enough to save time for second and third options.
"He's playing great for us," Hornacek said. "We figured Ish, in our style, would be a good fit, with him being a guy that can really push the ball, pick up guys (defensively) full court, and he's kind of the energy guy that other guys feed off, and we felt that's what he could do."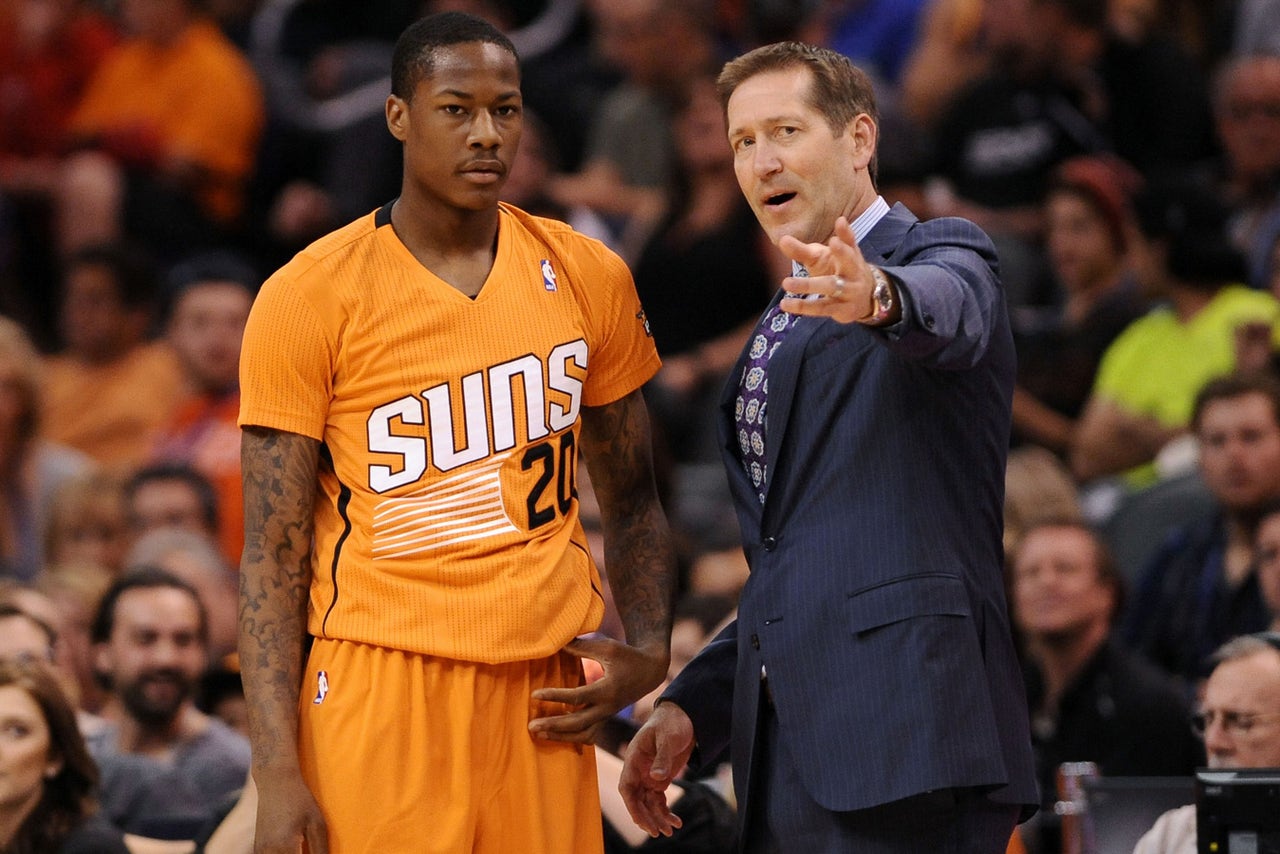 The Suns' takedown of the San Antonio Spurs included rare extended burn for rookie shooting guard Archie Goodwin.
Goodwin, who recently has bounced between Phoenix and the Bakersfield Jam of the D-League, made enough basket cuts to put nine points on the board.
Archie missed his only 3-point attempt vs. the Spurs, but made all three of his free throws. He certainly looked prepared.
Over five games for Bakersfield, Goodwin is averaging 26.4 points, 5 rebounds and 4.2 turnovers per game. He's shooting 49.4 percent overall, including a pretty fair 38.5 percent from beyond the 3-point arc.
"It helped a lot, getting the experience and playing," Goodwin said of his D-League time, "because although it's not at the level that the NBA is, there's still really good players there, and they still challenge you.
"For me to have the chance to go down there, it really helps a lot. So, hopefully, I can continue to just show what I've been working on and get better."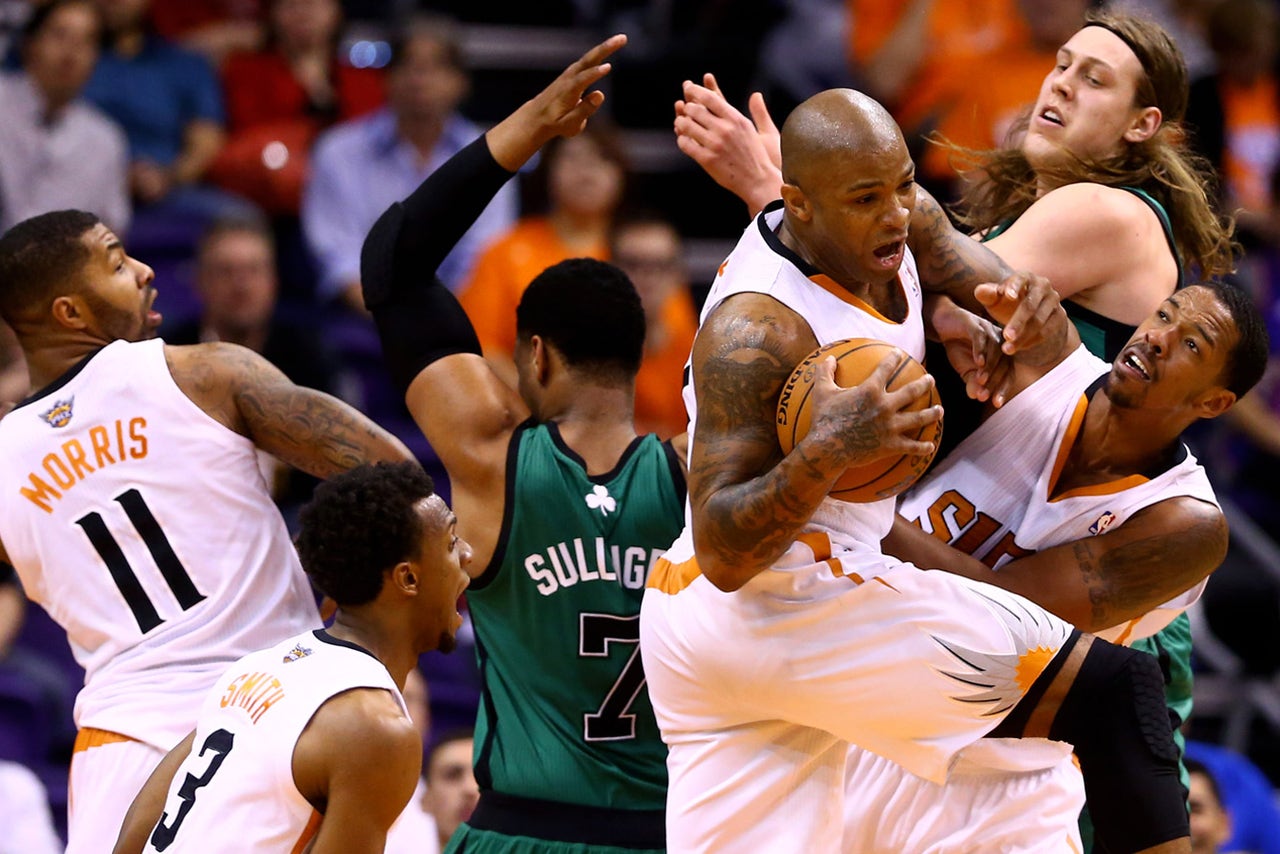 While their backcourt and the Morris twins keep the scoreboard busy, the plucky Suns have settled into the eighth spots for offensive efficiency and pace (per basketball-reference.com).
The defense has been decent, in terms of making timely stops.
By leading the league in 3-point-percentage defense (32.8 percent) their effective field-goal percentage defense is sixth-best in the league and eases (just a hair) their frequency of giving up points in the paint (27th in the league).
The Suns still are a mess on the defensive boards (also 27th in the league there), but are 14th among NBA teams in offensive-rebounding percentage.
Although tip-out king Miles Plumlee is stellar in this area, a lot of Phoenix's extra possessions have been provided by work from small forward P.J. Tucker.
Over the last seven games, Tucker has corralled at least three offensive rebounds in a game six times.
"Shhh ... we didn't want anyone to go after him when he's a free agent," Hornacek said during a recent opportunity to sing P.J.'s praises. "No, P.J. is a workhorse ... he plays hard, he brings the intensity all the time. He's got a knack for the ball, and when he's determined to get it, he goes and gets it.
"We love what he brings to us in terms of leadership, energy, toughness ...  he's been invaluable."
Tucker, by the way, is in the last year of a contract paying him $884,293 this season.
---