Suns send Bledsoe home as they attempt to regroup following Watson's dismissal
October 23, 2017

PHOENIX -- Phoenix point guard Eric Bledsoe was sent home Monday, a day after the Suns fired coach Earl Watson and replaced him on an interim basis with Jay Triano.

Bledsoe sent a tweet that read "Don't wanna be here."

General manager Ryan McDonough said Bledsoe told him that he was at a hair salon and that's what the tweet was about, that it had nothing to do with the Suns. "I don't believe that to be true," McDonough said.

So Bledsoe was sent home.

McDonough said he's already received calls from teams about Bledsoe's availability and he planned to answer them. McDonough said Bledsoe had asked to be traded before the season.

http://twitter.com/FOXSPORTSAZ/status/922595380142809089

McDonough also acknowledged his relationship with Watson "wasn't great" and that it is "time for a new voice, a new direction."

The Suns also fired assistant coaches Nate Bjorkgren, Jason Fraser and Mehmet Okur. Tyrone Corbin was elevated to lead assistant, and Ty Ellis, head coach of the Northern Arizona Suns G League team, will fill one of the vacant assistant roles. Marlon Garnett was promoted from player development coordinator to bench coach.

Watson's firing came three games into the season, two of them among the four most one-sided defeats in franchise history. McDonough said those ugly losses weren't the sole reason for the firing.

"We had a number of meetings over the summer about some of the changes we would have liked to see in terms of style of play and player development and accountability," McDonough said, "all those things that go into winning and helping players develop and improve. Unfortunately, we didn't see those changes."

McDonough said Triano would be head coach the remainder of the season.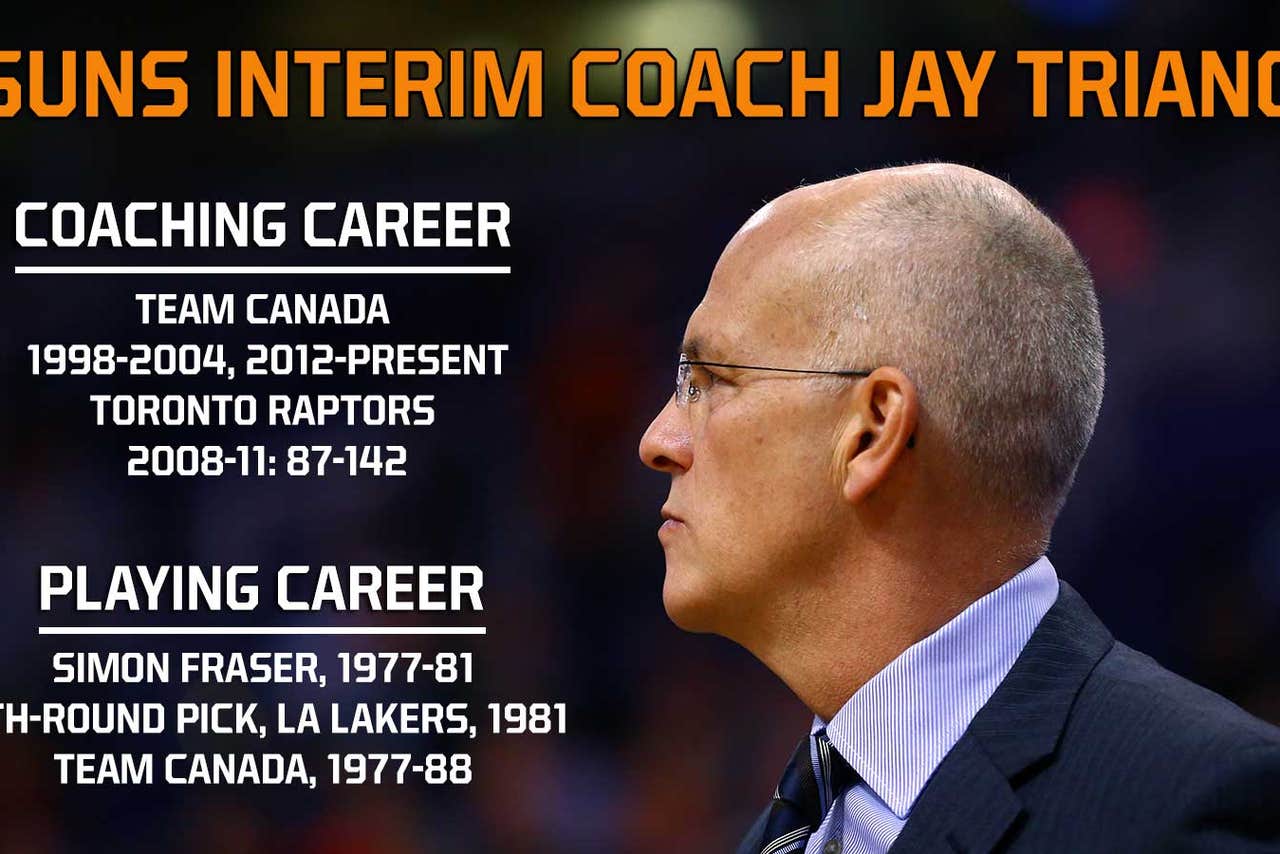 Triano, 59, came to the Suns as associate head coach in the summer of 2016 after four years as an assistant to Terry Stotts in Portland. Triano was head coach of the Toronto Raptors from 2008 to 2011. He also was head coach of the Canadian National Team.

Triano described himself as a basketball guy and said he didn't know if he wanted the job beyond this season.

"We'll see how it goes," Triano said, "but I'm going to embrace it 100 percent and dive into it like I have everything else in my career."

Bledsoe had been averaging 15.7 points per game, second behind Devin Booker, and was the team's on-court leader.

The candidates to replace him are Mike James, who was undrafted in 2012 but played internationally before coming to the Suns this season, and Tyler Ulis, a second-round pick in 2016.

The Suns have allowed a whopping 128.7 points per game, by far the worst in the league. They were blown out 124-76 at home in their season opener Wednesday, the most one-sided loss in franchise history.

"I know it's been a short period of time (three games), but as the days went by there were more and more things that we were uncomfortable with," McDonough said, "so we arrived at this conclusion yesterday morning to make the change."

McDonough, who said he recommended the firing to owner Robert Sarver, accepted some responsibility for the team's troubles.

"I think we all do," McDonough said. "I think Robert does. I think I do. It reflects poorly on all of us and we own that and we take responsibility for that."

Triano is Phoenix's fifth coach since 2013.

"I've pretty much seen it all now with my years in the NBA," Booker said. "You've got to control the controllables."

An interesting comment since Booker, the highly talented face of the franchise, is just 20 and in his third NBA season. A strong supporter of Watson, Booker said the players are responsible for the awful performances.

"You can't blame two 40-point losses on a coach," Booker said. "That comes with pride. It comes with effort and love for the game. We haven't shown that yet."

Under Watson, "there was a lack of development," McDonough said. "There was a lack of individual player improvement and growth. We realize kind of where we are as a franchise in terms of being young, being in the developmental stage, but at the same time we expect to be competitive and for the guys to play hard and be put into positions to be effective offensively and defensively and we didn't feel like that was being done."

McDonough said he expects that to improve under Triano, mentioning defense, ball movement and 3-point shooting.

As if things weren't bad enough, the Suns were awaiting word from the NBA on whether rookie Josh Jackson would be punished for making a gesture toward a heckling fan Saturday night in Los Angeles.

It looked like Jackson was simulating a gun but he said that wasn't the case.

Jackson said he initially was going to give the guy the middle finger but decided against it and the gesture inadvertently wound up looking like a gun.
---
---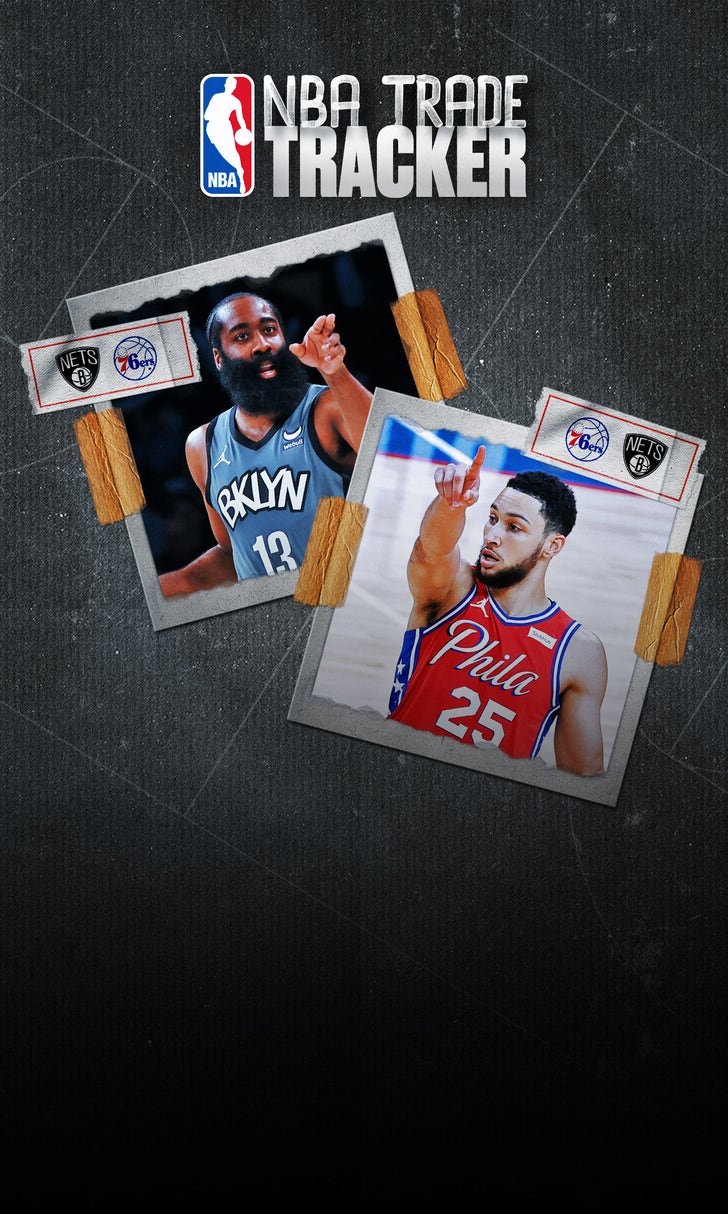 National Basketball Association
NBA Trade Tracker: 76ers acquire James Harden for Ben Simmons
Will Eric Bledsoe's return to LA help the Clippers' title hopes?