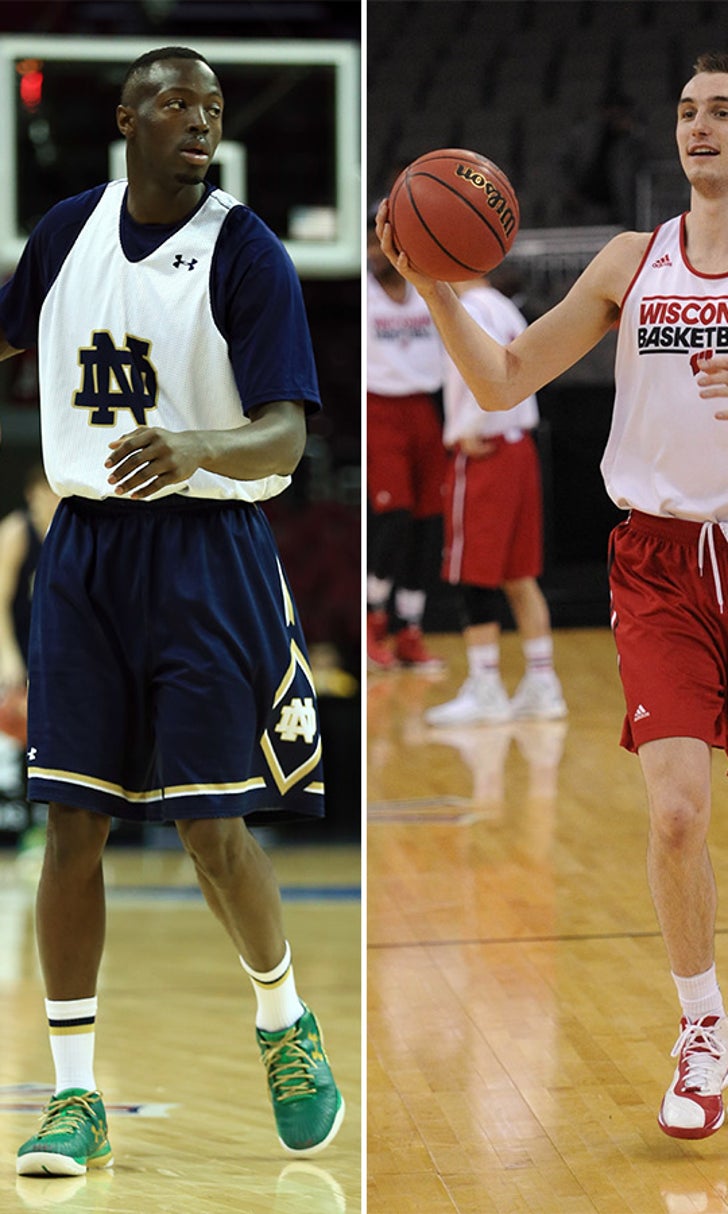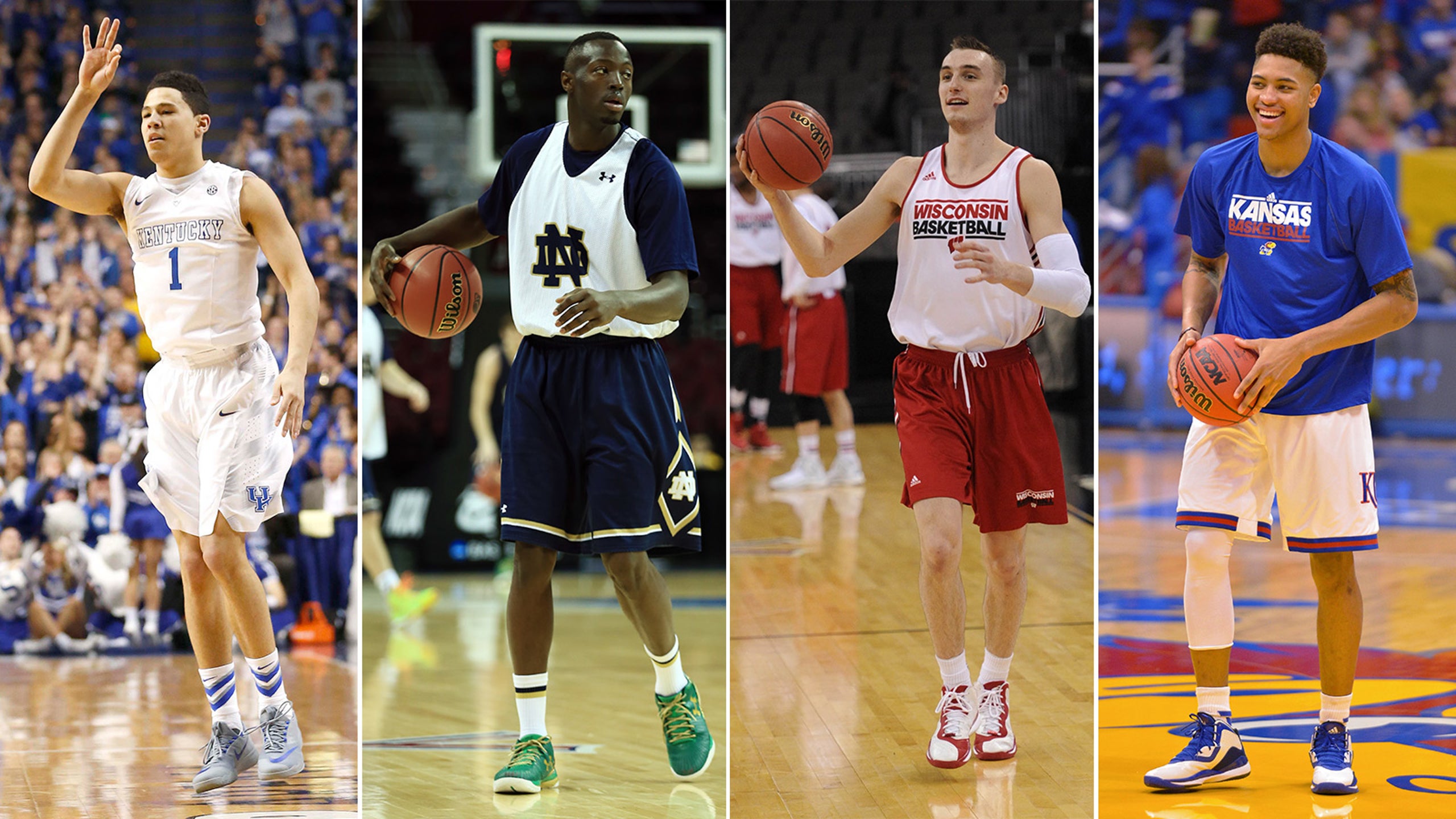 Suns ready to test their draft luck at 13
BY foxsports • June 17, 2015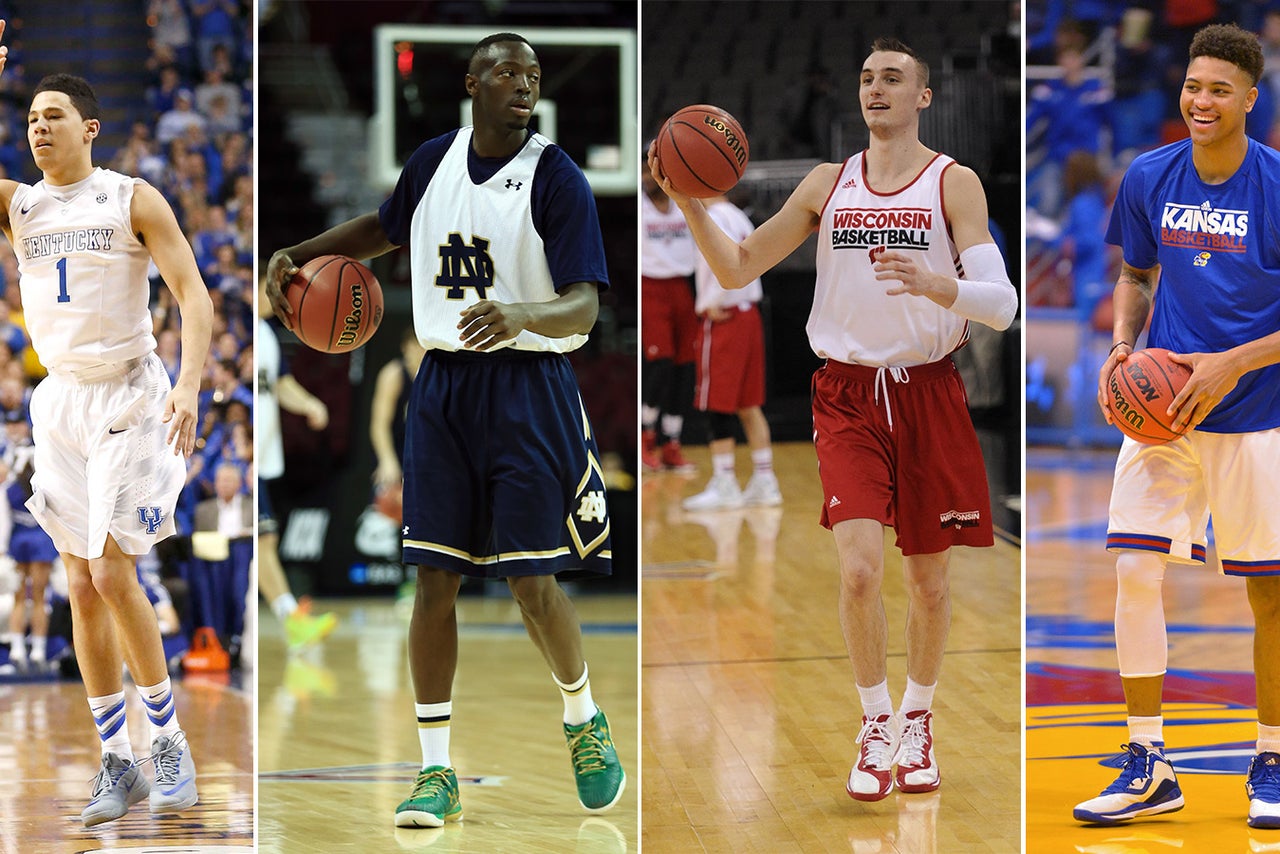 PHOENIX -- With slightly more than a week until the 2015 NBA Draft pulls into the harbor, the Suns seem to be smoothly sailing along.
With no loose lips anywhere to be read or heard, their plans -- including targets at pick No. 13 or potential trades -- aren't taking on the brackish water of gossip.
Although much of what is reported regarding other teams is little more than misdirection, there's considerable chatter involving prospects and specific teams around the league. So, with no leaks within the organization or from (cough) well-meaning player agents, the Suns' game plan remains open for wide-ranging speculation.
After two busy weeks of in-house, six-on-six workouts, Phoenix general manager Ryan McDonough is selling the notion that selecting at 13 isn't too bad.
"We're really comfortable staying there," McDonough said. "I think it would take a really good offer to us to move the pick."
And with offers of really good players or invitations to move up in the draft difficult to come by, let's take a look at which players still seem to be in -- or out -- of play at 13.
Based on the league's continued emphasis on deep shooting and the Charlotte's trade of Lance Stephenson, Kentucky freshman Devin Booker is expected to be a goner by the time the Hornets pick at No. 9. Based on the most recent mock draft posted on draftexpress.com, Booker is the highest-projected pick to work out for the Suns.
McDonough and his staff pretty much nailed down anyone else predicted to go from 10 through the end of the first round.
One exception is Arizona wing Stanley Johnson, mocked to the Miami Heat at 10. Johnson, who was among the top five or six prospects expected to be in this draft one year ago, hasn't generated much pre-draft buzz ... not that it matters when everyone suits up.
Another player potentially in the Suns' range is Texas freshman post Myles Turner, a 6-foot-11 shot-blocker with the capacity to stretch the floor. Turner, whose recent pro-level preparations included upgrading his running mechanics, has yet to audition for the Suns.
"There are a few guys that we're interested in that weren't able to get in for workouts," McDonough said. "But we'll keep looking at them on film, look at their stats and do the background."
And with almost two weeks between their last publicly-announced workout and the on-the-clock pressure of draft night, the Suns could continue to try to bring in No. 13-range prospects they have yet to see, or schedule second workouts for players they truly may covet.
Even without the assistance of any intentional, Suns-related misinformation available, there continues to be a slightly tighter list of suspects that could be in their wheelhouse.
Those include Wisconsin 7-footer Frank Kaminsky, 6-10 Kentucky forward Trey Lyles (their current choice in the draftexpress.com mock) and 6-10 Arkansas forward Bobby Portis.
Kaminsky, the college player of the year, inspired disparate reviews from unnamed league sources, media members and armchair experts. While his skill level and court awareness are considerable, he's considered a codger -- at 22 years old -- without much bounce. But his ability to shoot, post and play two positions without much prep time could pull him off the board before 13.
Like Kaminsky, Lyles is very skilled, agile and vertically average; but his relative youth provokes reported interest from teams picking considerably higher than 13.
Portis is another talented big man without jaw-dropping quickness or leaping prowess. And even though his jump-shot percentages were nice, that behind-the-head release is scaring some people. So does the aggression ... in a way that should benefit that team drafting team.
Of the players reviewed in interviews with Suns coach Jeff Hornacek (who didn't meet with reporters after every workout), Portis was bestowed the most vigorous endorsement.
The perimeter prospects possibly in the Suns' range feature Kansas freshman Kelly Oubre, Wisconsin junior Sam Dekker and Notre Dame senior Jerian Grant.
In the mold of the Golden State Warriors' commitment to lengthy wing players, Oubre, Dekker and Grant could benefit from league-wide, copycat circumstances. At least a portion of the 2015 Finals demonstrated that small ball may be more viable than the Suns' detractors understood. Unfortunately, two of Phoenix's on-court practitioners didn't get it, either.
To be fair, it should be pointed out Golden State's version of small ball skews more toward the interchangeable-wing variety, rather than the glut-of-point-guards style.
By the way, having Eric Bledsoe and restricted free agent Brandon Knight penciled in as primary ball handlers for next season, the Suns have been unable to coax visits from Murray State point guard Cameron Payne -- the subject of rumors across a wide, first-round range -- or Duke's Tyus Jones.
The absence of Payne, however, may have more to do with workout schedules than avoidance maneuvers. And based on Twitter studies, Jones may in Phoenix for a workout later this week.
It should be noted that -- according to that dangerous trap of speculation -- Jones could be had considerably later than pick No. 13.
"I think it's unlikely we'll grab an additional first-round pick this year to drop down in the draft," McDonough, who already has a legion of young players with low mileage, said. "I feel good about where we are. There are a lot of good players that came in here. Some of them will be gone when we pick at 13, but a lot of them will still be there."
---