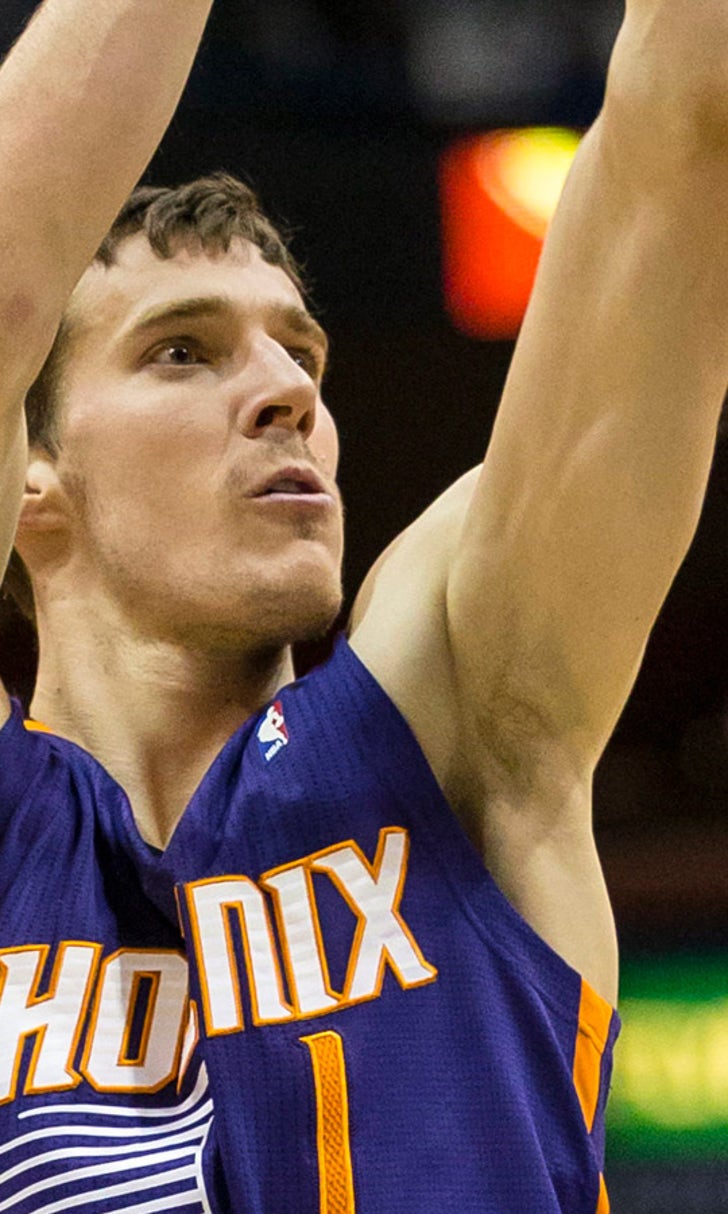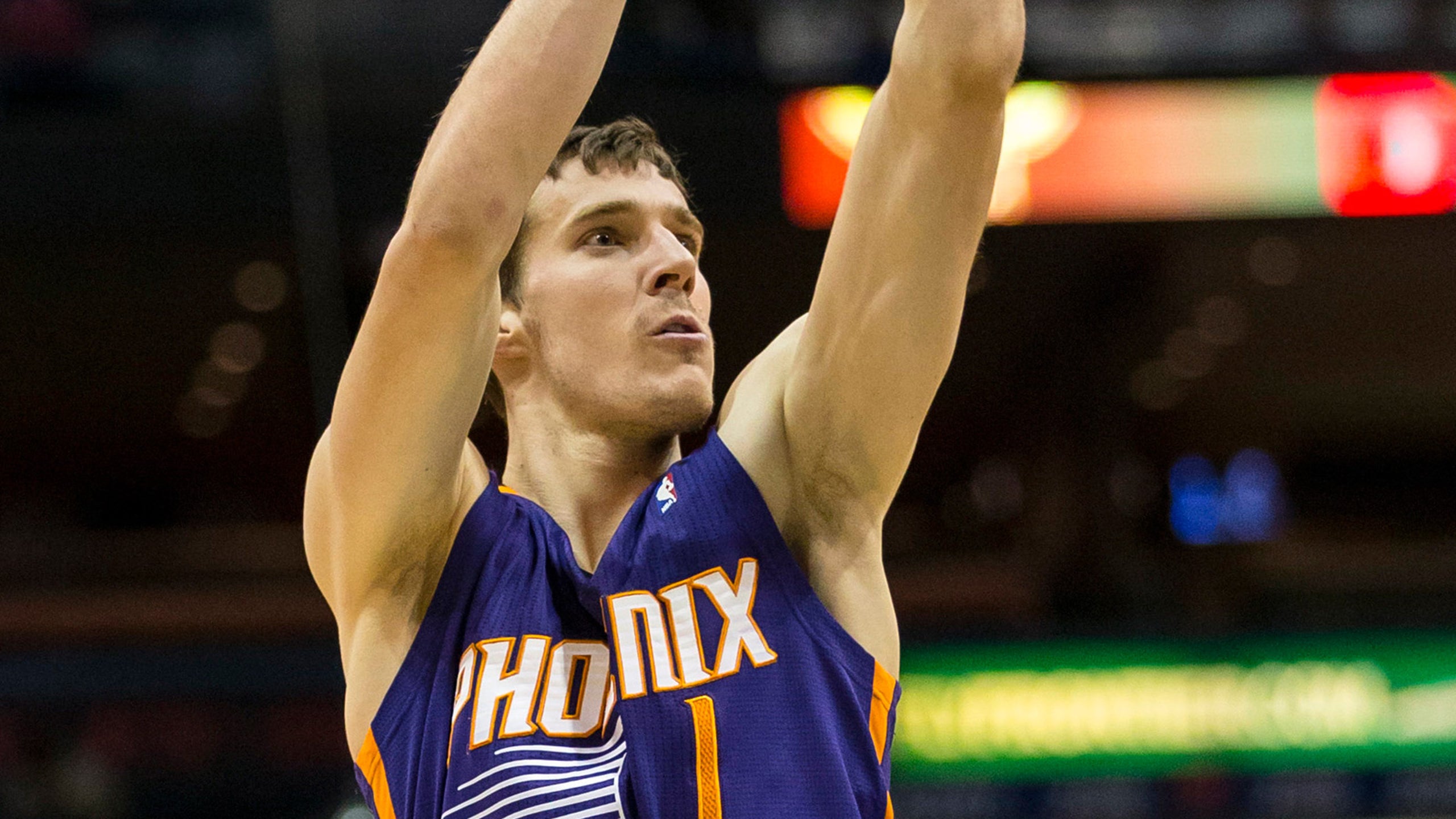 Suns open second half with visit to Denver
BY foxsports • February 17, 2014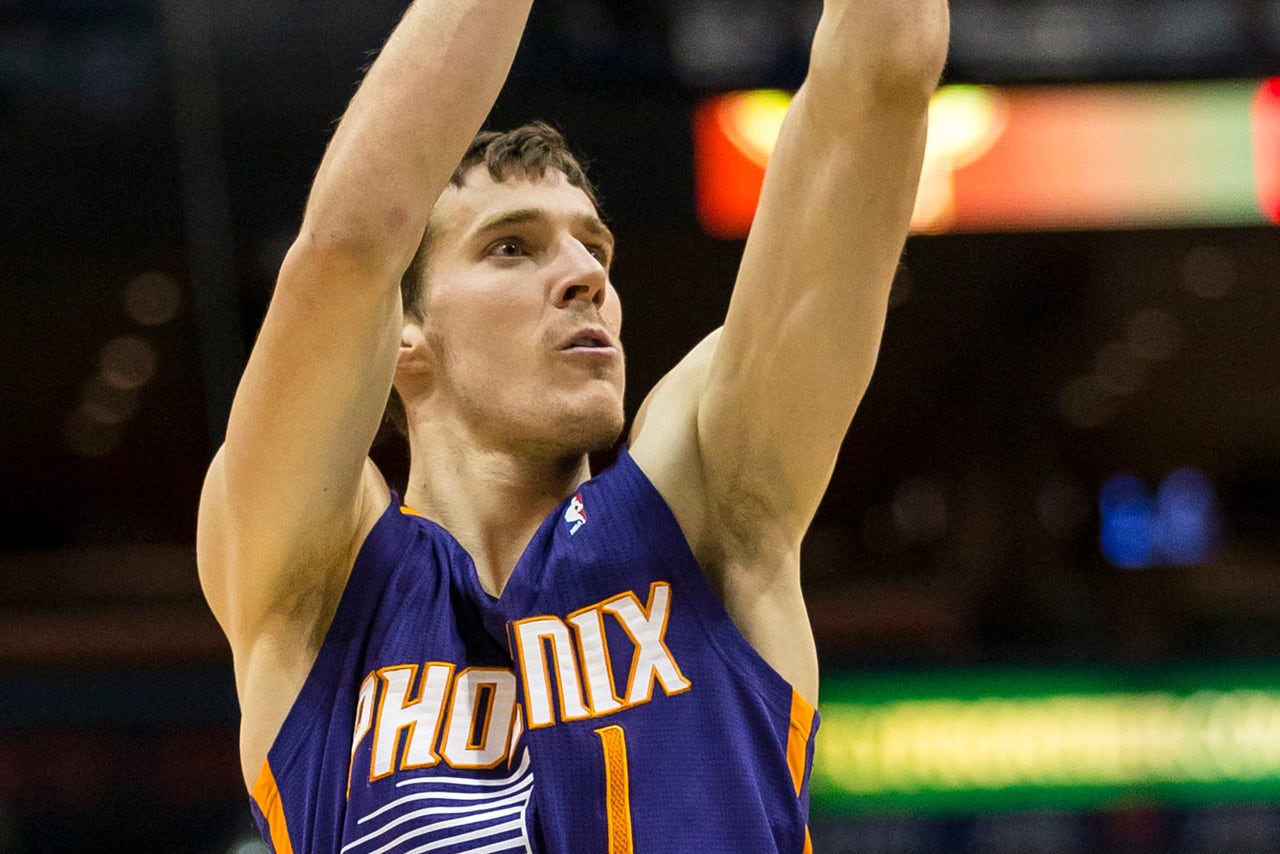 Evidence of the Phoenix Suns' turnaround this season can be seen in their success against the Denver Nuggets.
The Suns can sweep the season series from the Nuggets for the first time in nine seasons Tuesday night after rallying from a big deficit to win in their last visit to Denver.
Phoenix (30-21) is one of the league's biggest surprises after finishing with the Western Conference's worst record a season ago. The Suns have already surpassed that woeful 25-win campaign with an exciting, uptempo style that has them averaging 25.4 3-point attempts for the NBA's second-best mark and 104.9 points per game to rank sixth.
"I think we knew we did from the beginning of training camp, because we had good chemistry and we thought we had a lot of talent," said center Miles Plumlee, who is in his first season with the Suns. "And our guys have gotten a lot better since last year. And the first couple games in, we were doing well and we just started realizing it from there on out."
While the Suns' Jeff Hornacek is one of the favorites to win coach of the year honors, it's been a more difficult first season as a head coach for Brian Shaw. The new Nuggets coach inherited a team that won at least 50 games in each of the last five 82-game seasons with 10 straight playoff berths, but those marks are in serious jeopardy now.
Denver skidded into the All-Star break on a four-game losing streak in 11th place in the West at 24-27, six games out of the eighth spot.
Shaw's first season as an NBA head coach has been trying, as evidenced by his spat with Andre Miller, who was initially suspended two games, a punishment that was revoked so he could continue to get paid but which failed to lead to a quick resolution. Miller hasn't been around the team since the incident with Shaw on New Year's Day.
"I'm learning as I go," Shaw said. "I'm learning our team as we go. I'm not going to make any excuses; it was the hand we were dealt and we just have to continue to work."
Nuggets leading scorer Ty Lawson is expected to miss a third straight game with a left rib fracture, and that could prove advantageous for Goran Dragic. Dragic has been a major catalyst. He averaged 25.4 points in his final eight games before the break and was disappointed not to be named an All-Star.
"My dream was to play in the All-Star Game," he said. "It's always next year, so I'm still going to try to do my best and hopefully someday I'm going to play in the game."
Phoenix had dropped eight of nine to Denver before taking the first three meetings in 2013-14 to move within a game of a sweep. The closest contest was the Suns' 103-99 road win Dec. 20 in which they trailed by 21.
Markieff Morris is averaging 23.0 points on 56.4 percent shooting in the season series for Phoenix, which has 42 assists to 21 turnovers in the two meetings in which Dragic has played.
Shaw has resorted to using third-year small forward Jordan Hamilton at point guard at times due to Lawson's absence. Hamilton did not play in the last two meetings with the Suns while he scored 19 in the first one, a 114-103 road loss Nov. 8 that Dragic missed with an ankle injury.
---