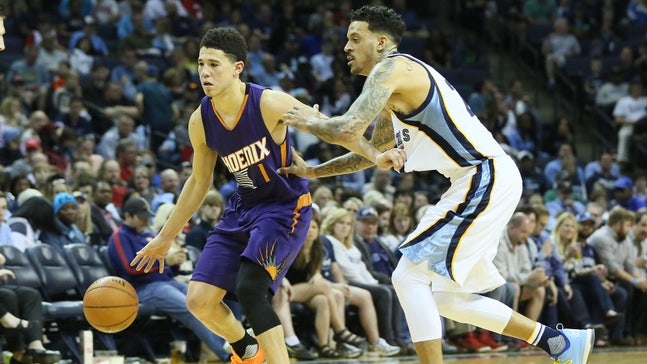 Suns look to build momentum as Grizzlies visit
Published
Mar. 21, 2016 3:02 p.m. ET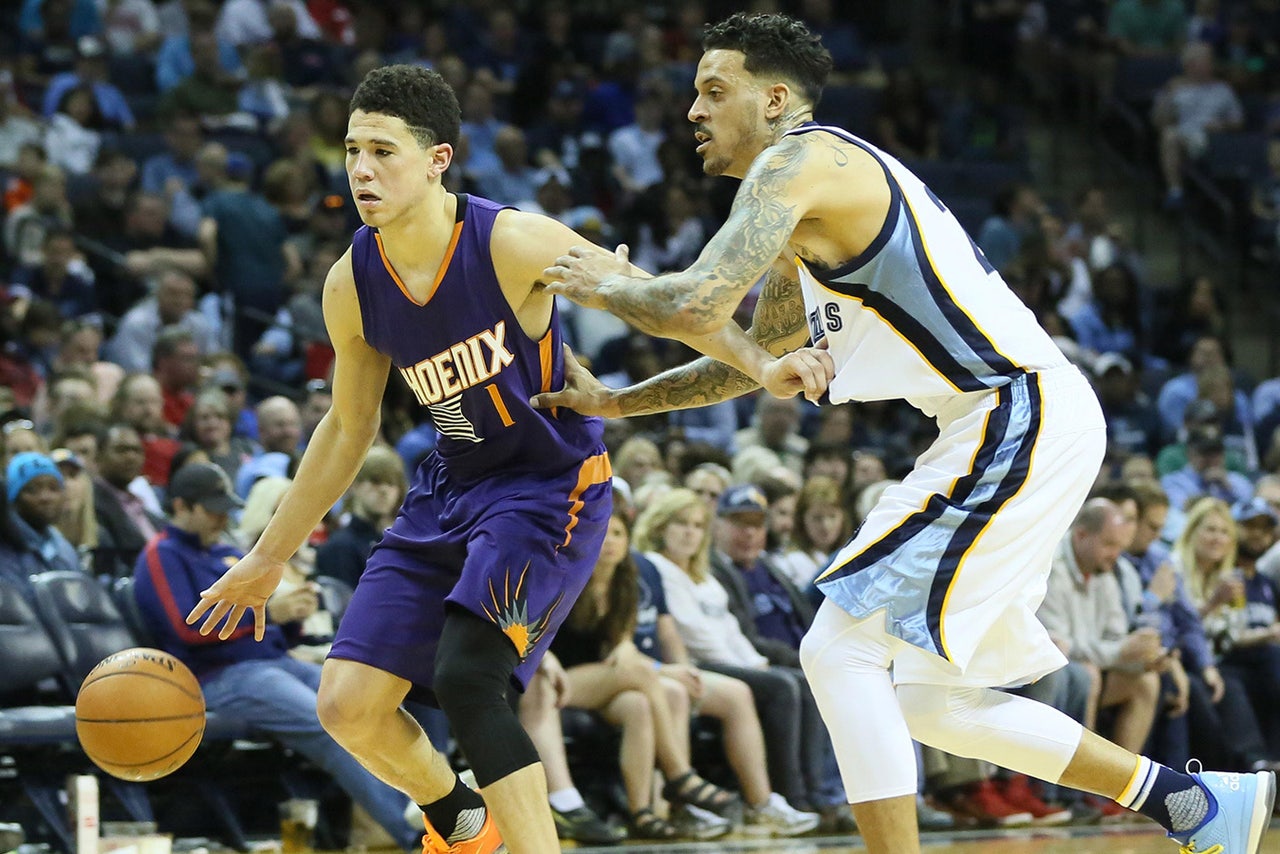 The Memphis Grizzlies seek their first winning streak in nearly three weeks Monday night when they visit the Suns, who will be looking for their third win in four games -- something they haven't done since mid-December.
The game can be seen on FOX Sports Arizona, starting at 6:30 p.m.
The Grizzlies (40-30) has struggled without most of their core pieces this month, losing four straight games without Marc Gasol, Mike Conley, Zach Randolph and several key reserves.
The skid included losses on back-to-back days to lowly Minnesota and Milwaukee last week, but Randolph returned over the weekend, though, and carried the Grizzlies to Saturday's 113-102 win over the Los Angeles Clippers with his first career triple-double. The 15-year veteran finished with 28 points, 11 rebounds and 10 assists after missing the previous seven games while nursing a sore knee.
Despite the recent regression, Memphis still holds the Western Conference's fifth seed and would play No. 4 Los Angeles in the postseason with their spots unlikely to change in the final three weeks.
Phoenix (19-50) will miss the playoffs for the sixth straight season, but the Suns aren't tanking to increase their odds for a top draft pick in June.
The Suns, tied with Brooklyn for the third-worst record in the league, have won two out of three games and are 4-4 since March 4.
"We're not trying to get ping-pong balls. That's not a big deal to us," rookie Devin Booker said after scoring 21 points in Friday's 95-90 win at the Los Angeles Lakers. "We're trying to build and get ready for next year. Hopefully the guy we get will be able to come in and work with us. But we're trying to take this thing to the next level and turn it around."
Phoenix's recent stretch of better basketball started with back-to-back wins at Orlando and Memphis from March 4-6. A 109-100 win over the Grizzlies was its second in nine days against Memphis, and Conley and Randolph were around for both.
Alex Len has averaged 17.7 points and 13 rebounds in three games against Memphis this season, while Booker had 27 points and nine assists in the most recent matchup.
Veteran Vince Carter returned to the Grizzlies' lineup Saturday after missing four games with a calf injury and scored nine points, but Gasol is lost for the season and Conley isn't expected to back from an Achilles injury until about the time the playoffs begin.
Memphis currently has four players on 10-day contracts to fill the void, including Ray McCallum, who started and scored 14 points against the Clippers.
"It was a culmination of all the hard work these guys have put in," coach Dave Joerger said. "They've stuck together and just stayed with it."
---
---