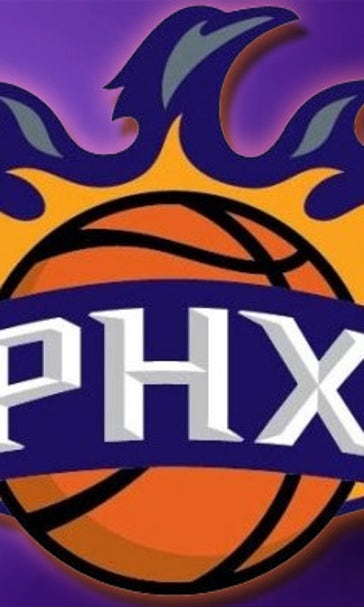 Suns have 11.9 percent chance at No. 1 pick in Tuesday's lottery
May 16, 2016

The Phoenix Suns have an 11.9 percent chance of landing the No. 1 pick and a 37.8 percent chance of landing a top-three pick in the 2016 NBA Draft during Tuesday's NBA Draft Lottery.
The Suns, who had the league's fourth-worst record, have two lottery picks -- their own and the Washington Wizards, which was acquired in February's trade of Markieff Morris. The Wizards pick stands at No. 13 heading into Tuesday's lottery, and it will belong to the Suns unless it is drawn into the top three.
The Suns will open up the Casino Arizona Pavilion at Talking Stick Arena from 3 to 6 p.m. on Tuesday for a free draft lottery party. The lottery will be broadcast on the video board in the pavilion, and fans will have the opportunity to meet players Eric Bledsoe (4 to 5 p.m.), Alan Williams (4-5 p.m.) and Ronnie Price (4:30-5:30). Coach Earl Watson will also be at the event.
The lottery drawing is scheduled to begin at 4:30 p.m.
The Philadelphia 76ers, who had a 10-72 record, have a 25 percent chance at gaining the No. 1 pick; the Los Angeles Lakers have a 19.9 percent chance; and the Boston Celtics, who own Brooklyn's first pick, have a 15.6 percent change.
Here are the odds of all the teams entered into the lottery.
| | | |
| --- | --- | --- |
| Team | No. 1 odds | Top 3 odds |
| 1. Philadelphia  | 25% | 64.3% |
| 2. LA Lakers | 19.9% | 55.8% |
| 3. Boston (via Brooklyn) | 15.6% | 46.9% |
| 4. SUNS | 11.9% | 37.8% |
| 5. Minnesota | 8.8% | 29.1% |
| 6. New Orleans | 6.3% | 21.5% |
| 7. Denver (via New York) | 4.3% | 15% |
| 8. Sacramento | 1.9% | 6.8% |
| 9. Toronto (via Denver) | 1.9% | 6.8% |
| 10. Milwaukee | 1.8% | 6.5% |
| 11. Orlando | 0.8% | 2.9% |
| 12. Utah | 0.7% | 2.5% |
| 13. SUNS (via Washington) | 0.6% | 2.2% |
| 14. Chicago | 0.5% | 1.8% |
---
---