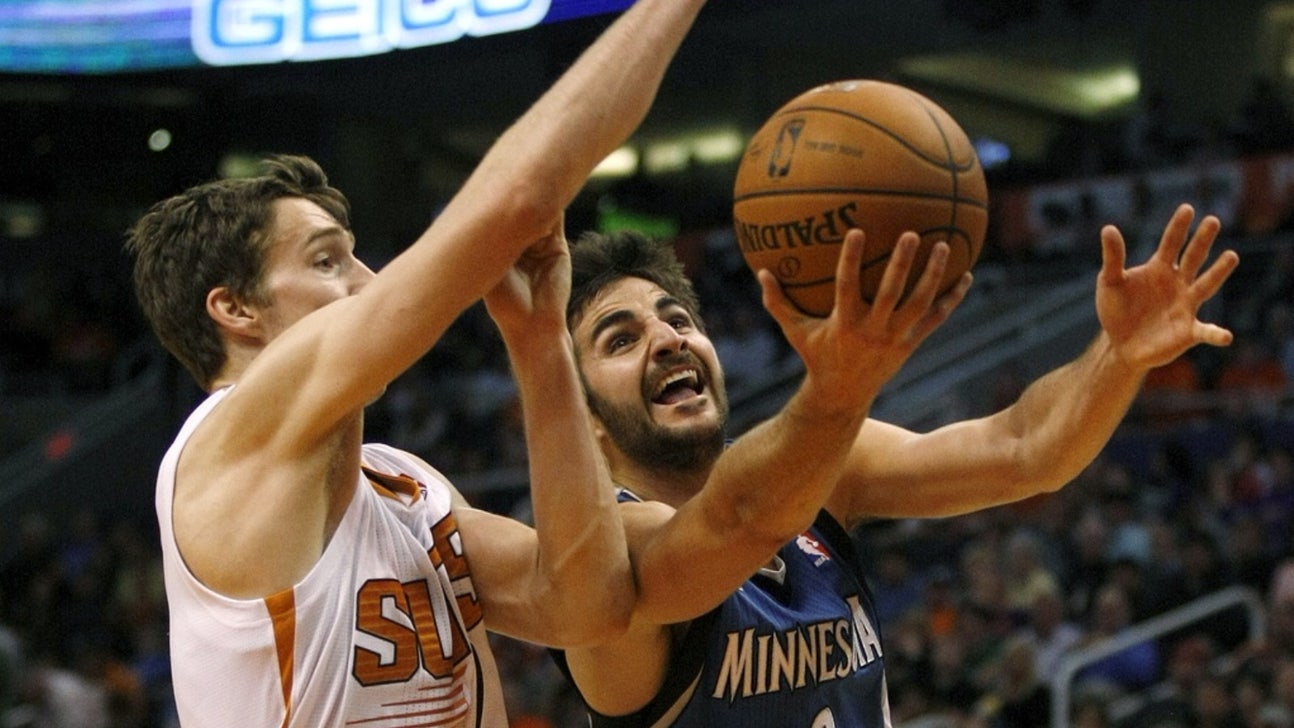 Suns fold in fourth, fall to T-wolves
Published
Feb. 25, 2014 11:57 p.m. ET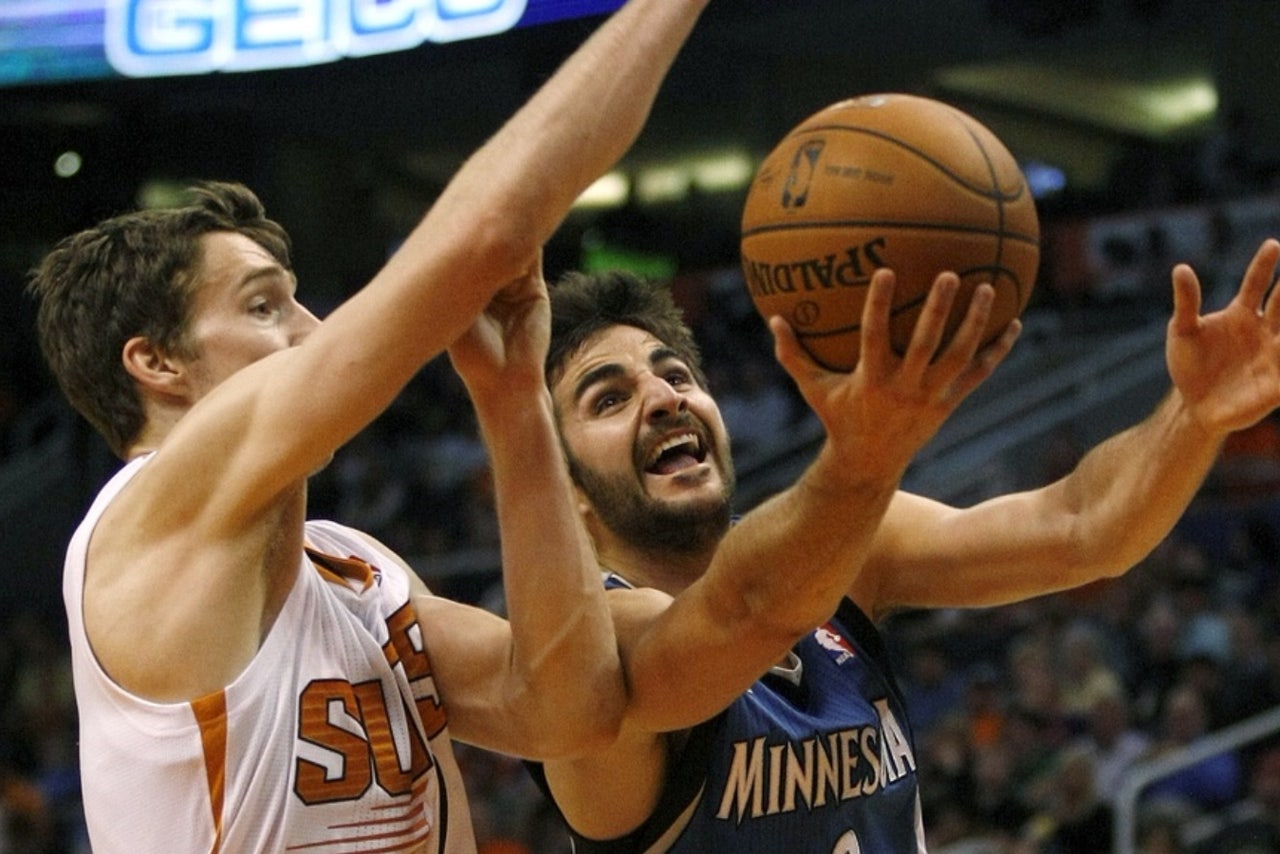 PHOENIX -- So many times this season, the Minnesota Timberwolves failed in close games down the stretch.
On Tuesday night, they turned the tables on the Phoenix Suns.
Kevin Love fell an assist shy of his second triple-double in three games and the Timberwolves used a fourth-quarter outburst to beat the Suns 110-101.
Love, whose first career triple-double came at Utah on Saturday, had 33 points and 13 rebounds for the Timberwolves, who trailed by eight with 7:57 to play, then outscored the Suns 24-6.
He knew late in the game about that one missing assist.
"I think when we were up 10 they told me that if I can get an outlet here, you get your triple-double," Love said, "but at the point I just wanted to secure the rebound and get to the free throw line, get the lead up a little bit more so we wouldn't have to worry about much. Nine assists again, I have been there a few times."
Rookie Shabazz Muhammad, not even in the rotation much of the season, had a career-high 20 points.
"He was terrific," Minnesota coach Rick Adelman said. "You have to give him all the credit in the world. He kept working and working and working, `'
Muhammad also had six rebounds and two steals with just one turnover in a season-high 24 minutes.
"I'm just happy I'm finally getting some playing time," he said. "Like I said, I've been staying after practice working with the coaches and it's' really paying off for me."
Corey Brewer added 18 points for Minnesota.
Markieff Morris scored 24 and Gerald Green 19 for Phoenix. Goran Dragic scored 16 but fouled out with 3:46 to play, the third time he's fouled out in his career and first this season. The Suns' P.J. Tucker grabbed a career-best 16 rebounds.
"It is still just one loss," Suns coach Jeff Hornacek said. "It is just the way you lose it. Giving up 35 points tonight in the fourth quarter, 34 (Sunday) night in the fourth quarter. You are not going to win games."
Dragic twisted his right ankle in the third quarter and went to the locker room to have it re-taped, then returned. He said he'd have to wait and see if he would be able to play Wednesday night at Utah.
On Dragic's sixth foul, Love made two free throws to put Minnesota ahead 96-95.
"I think the momentum had swung prior to him fouling out anyway," Hornacek said. "He twisted his ankle and wanted to come back and give it a shot. In hindsight maybe I should have just left him off of it."
Markieff Morris made a 16-footer to give Phoenix its final lead, 97-96, with 3:26 to go as the Suns lost their second straight at home. Minnesota has won four of five.
The Suns were up 91-83 after Ish Smith's three-point play with 7:57 left, then the Timberwolves scored the next nine. Brewer's 13-footer put Minnesota ahead 92-90 with 5:29 to go. Dragic scored twice, then Love made one inside before Dragic's final foul.
Brewer had two baskets and Love capped the big run with a 3-pointer and the Timberwolves led 105-97 with a minute to go.
Neither team led by more than eight in the first half, with the Suns up 52-50 at the break.
Love's 3-pointer gave Minnesota a 66-64 lead with 7:03 left in the third quarter. Green's inside basket tied it and started a 15-4 run that put Phoenix up 79-70 on Markieff Morris' dunk with 2:18 left in the quarter. The Suns led 81-75 entering the fourth.
Minnesota outscored the Suns 35-20 in the fourth quarter. The Suns were just 3 of 15 from 3-point range.
The Suns were without Leandro Barbosa for the third straight game with a sprained toe.
---