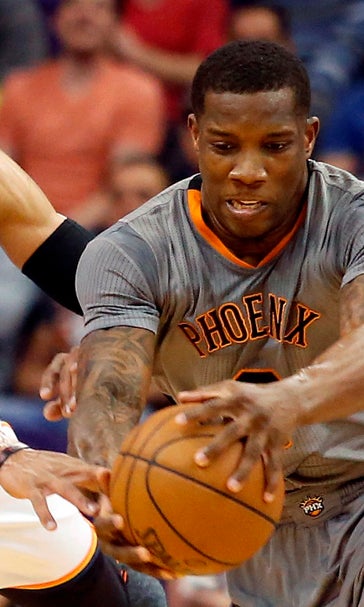 Suns face Thunder in virtual must-win game
BY foxsports • March 29, 2015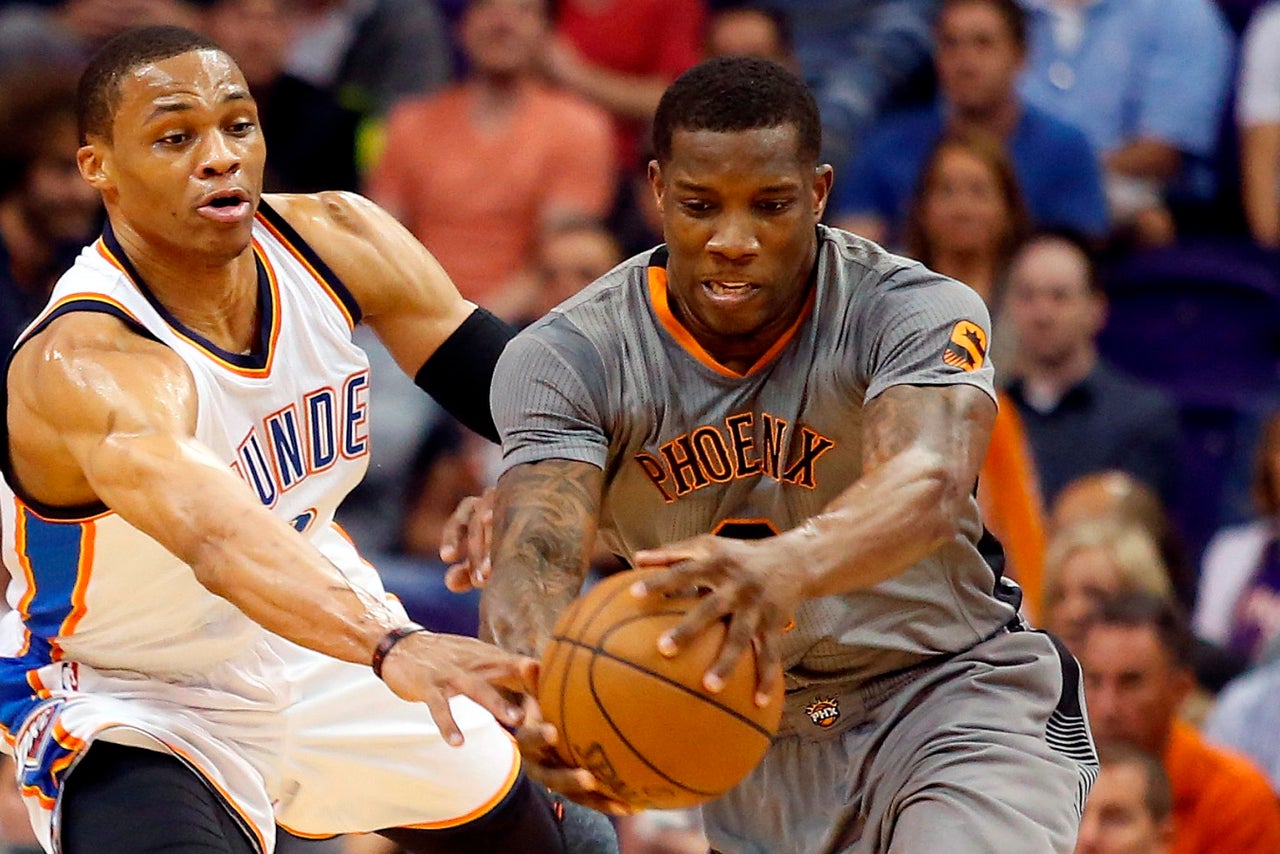 After the Oklahoma City Thunder held their own for five weeks without Kevin Durant, their first game since learning the MVP wouldn't return this season wasn't as promising.
They won't have long to regroup before visiting a desperate Phoenix Suns team looking to gain ground in the playoff race.
Russell Westbrook and Oklahoma City will try to avoid a season-worst fifth straight road defeat Sunday night, while Phoenix looks to revive its dwindling postseason chances.
The Thunder (41-32) are 17-19 without Durant, but had won 12 of 18 before blowing a 16-point lead in Saturday's 97-89 loss at Utah - their first game since learning their superstar would have season-ending foot surgery.
"Kevin's obviously a big part of what we do. It's tough," coach Scott Brooks said. "It's tough for everybody. But we have to keep playing. The NBA is not going to stop and wait for us. ... We have to keep competing. We're still fighting for a playoff spot."
Westbrook's remarkable performance has been the biggest reason Oklahoma City has a 2 1/2-game edge on New Orleans and a three-game lead over Phoenix in the race for the Western Conference's final playoff spot.
The All-Star averaged 31.3 points, 10.7 assists and 9.0 rebounds over a 23-game stretch before slowing down a bit with a combined 53 points, 13 assists, 12 boards and 13 turnovers in two straight defeats.
Westbrook has scored 33.6 per game in his last five at Phoenix. In his only visit this season, he had 39 points, 14 boards and 11 assists despite missing 26 of 38 shots in a 117-113 overtime loss Feb. 26.
Brooks said his club played "too much of an up-and-down game" against the fast Suns. Oklahoma City has allowed Phoenix to score 251 points and shoot 50.3 percent in a pair of overtime games since a 112-88 home win Dec. 14 - a game in which Durant played.
The Thunder did make some strides defensively Saturday, holding the Jazz to 38.1 percent shooting - including 6 for 29 from 3-point range - after giving up an average of 109.0 points over their prior 14.
"We're going to have to do it again," Brooks said. "Phoenix is an explosive team. They have a terrific point guard (Eric Bledsoe) and they've got some good wing players that put tough matchups on you. (The Morris) twins are very talented."
The Suns (38-35) had high hopes for a playoff push entering a 10-game stretch that featured nine at home, but they've split the first eight of those contests following Wednesday's 108-99 loss to Sacramento and Friday's 87-81 defeat versus Portland.
Markieff Morris has stepped up with 19.0 points per game in his last eight, while Marcus Morris is averaging 16.5 points and 9.0 rebounds over his past four. Markieff has totaled 54 points in the last two meetings with the Thunder.
Bledsoe had a combined 57 points and 17 assists while going 21 for 35 from the field in those games, though he's looking to recover from a 13-point effort on 5-of-20 shooting against the Trail Blazers.
"I thought they were good shots," Bledsoe said. "They just didn't fall."
Phoenix could get a boost with the return of Brandon Knight following an eight-game absence due to an ankle injury. The guard has attempted to play in the past two games before bowing out in warm-ups.
The Suns will have to deal with red-hot Enes Kanter, who has averaged 21.0 points and 13.1 rebounds while recording eight consecutive double-doubles. Oklahoma City has compiled a 163-131 advantage on the glass in the season series.
The Thunder have dropped the last three meetings in Phoenix.
---
---