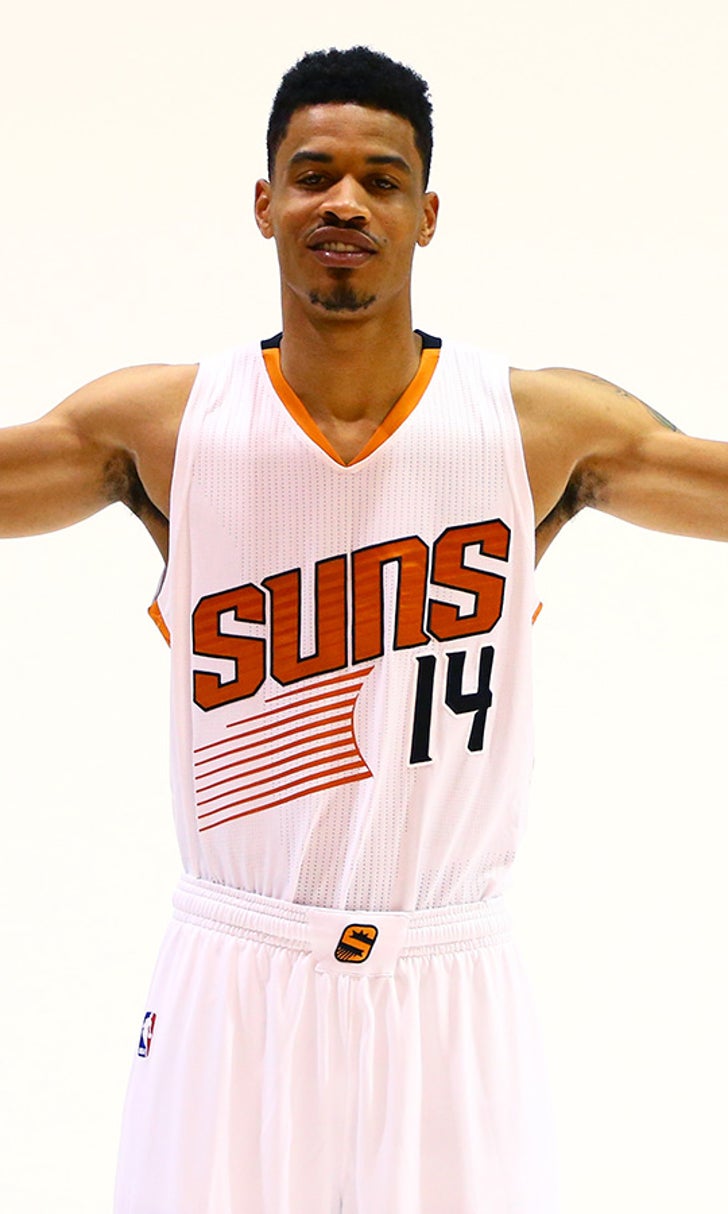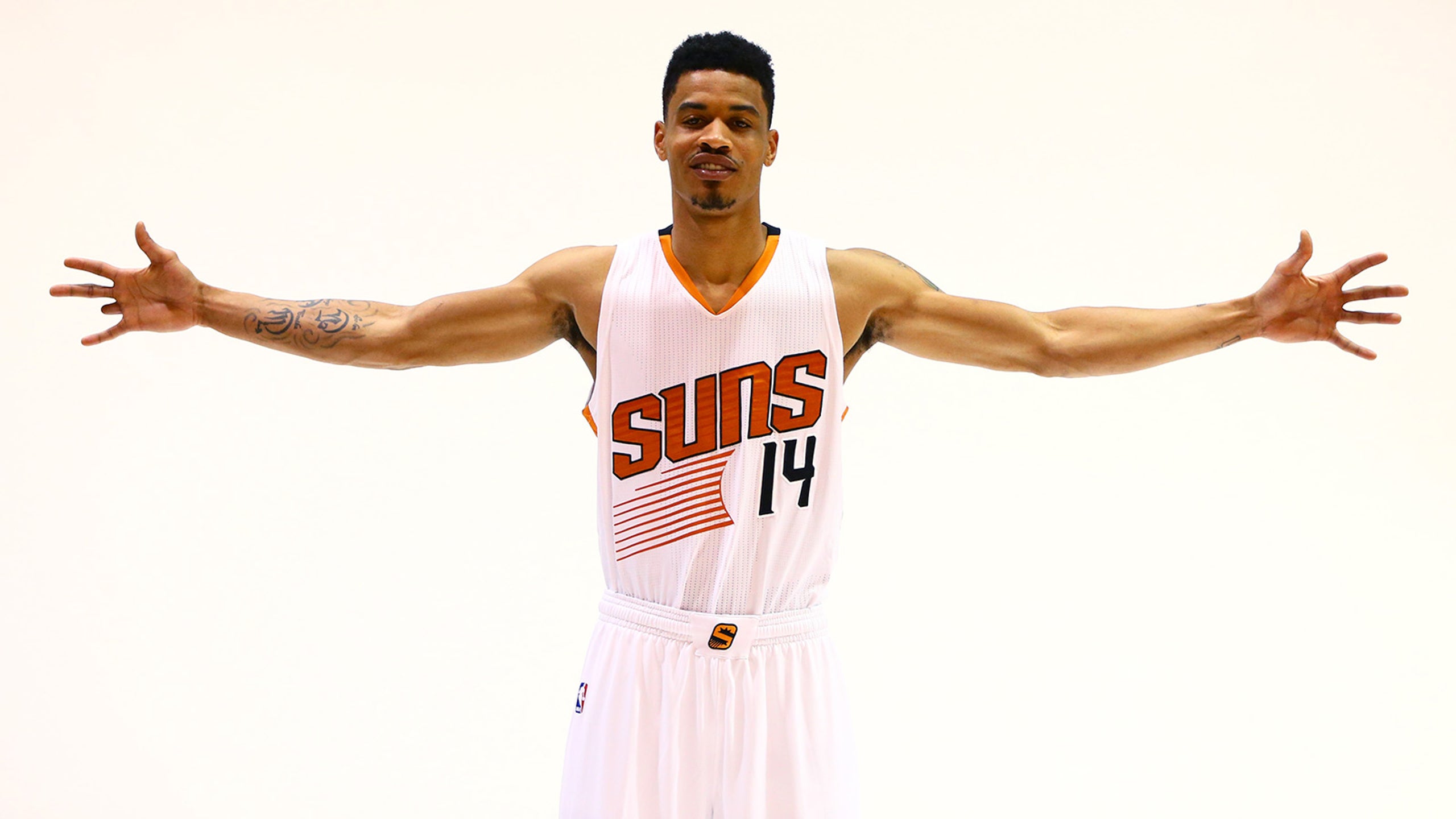 Suns celebrate Gerald Green with four-fingered foam hands
BY foxsports • January 12, 2015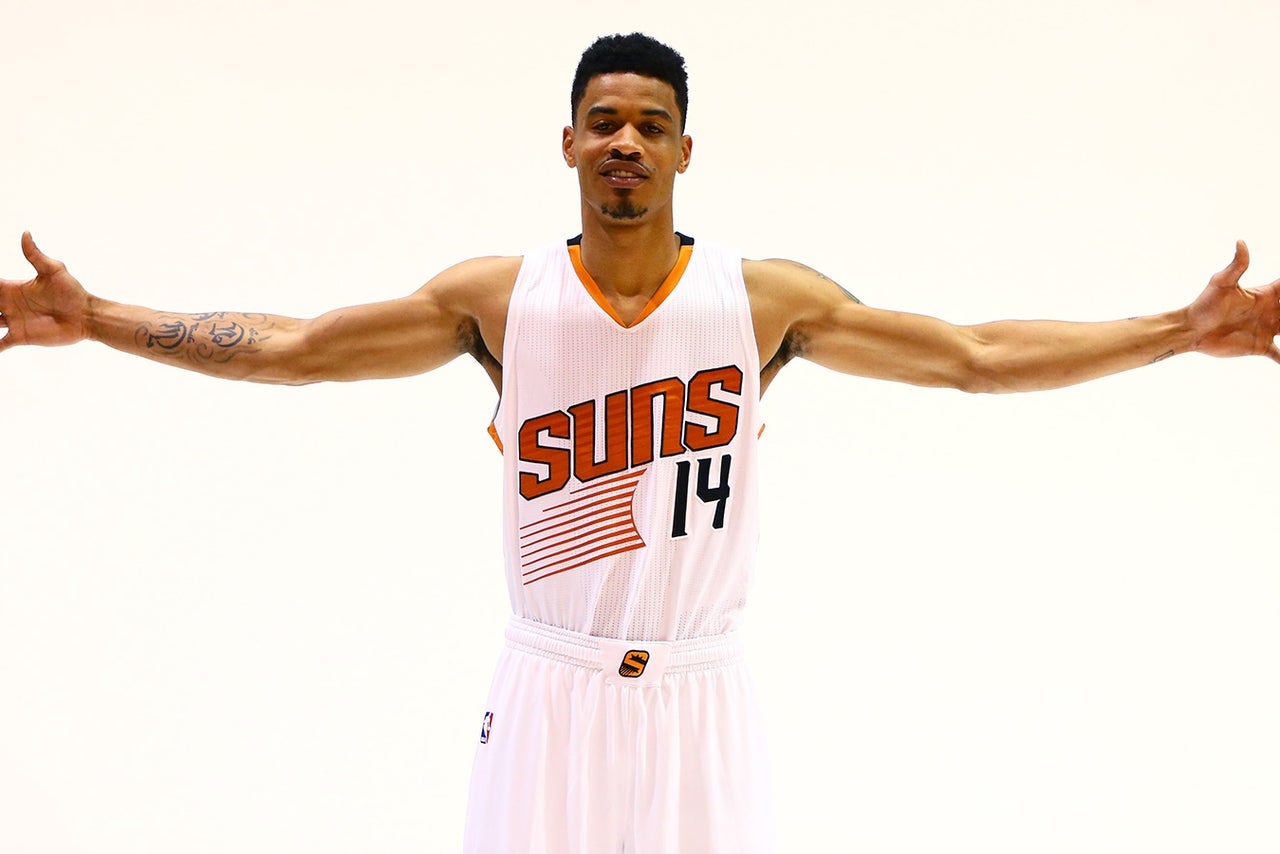 Gerald Green has admitted he found himself feeling insecure about his right ring finger that was amputated after a dunking accident as a kid, but it appears he's grown out of any embarrassment these days. Just take a peek at what the Suns marketing department has done to promote their reserve swingman.
At the price of $12, the Suns team shop will be selling a foam hand to celebrate Green as the Cleveland Cavaliers visit U.S. Airways Center on Tuesday.
And unlike the majority of foam fingers that are formed into a "No. 1" gesture, the Green open-palmed version will emphasize Green's partially-missing finger.
Reading "four fingered assassin" on one side, with Green's name and number on the other, it's probable that Green gave the Suns a sign-off to produce the hands. 
Green is averaging 14 points per game in 2014-15 following his career-high of 15.8 points per game last season, his first with the Suns.
In the final year of his contract that pays $3.5 million this season, Green's future with the team remains uncertain. His contract is valuable as a trade chip and might seem expendable considering the glut of point guards and small forwards that have eaten into his minutes. Then again, he's nearly maintained his scoring pace from last year despite playing six fewer minutes per game.
Plus, Green is arguably the Suns' most exciting player.
When he's being marketed successfully with foam fingers, it's hard to debate that he's become an important piece in Phoenix.
Follow Kevin Zimmerman on Twitter.
---