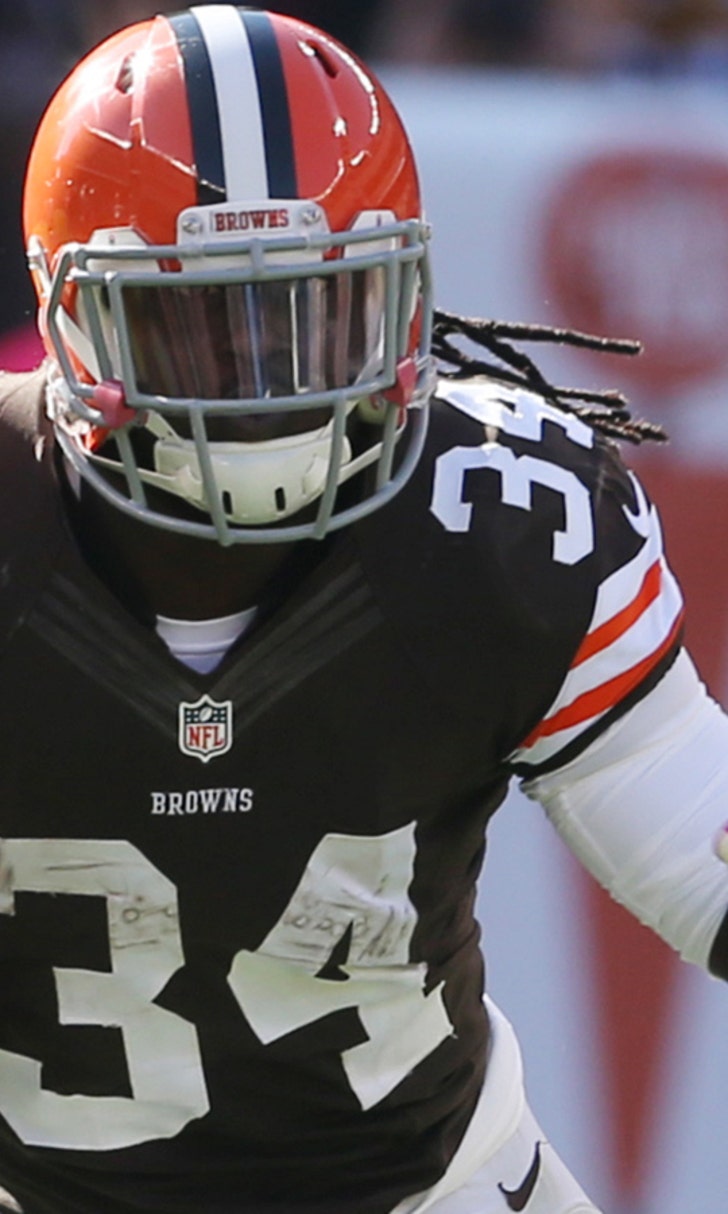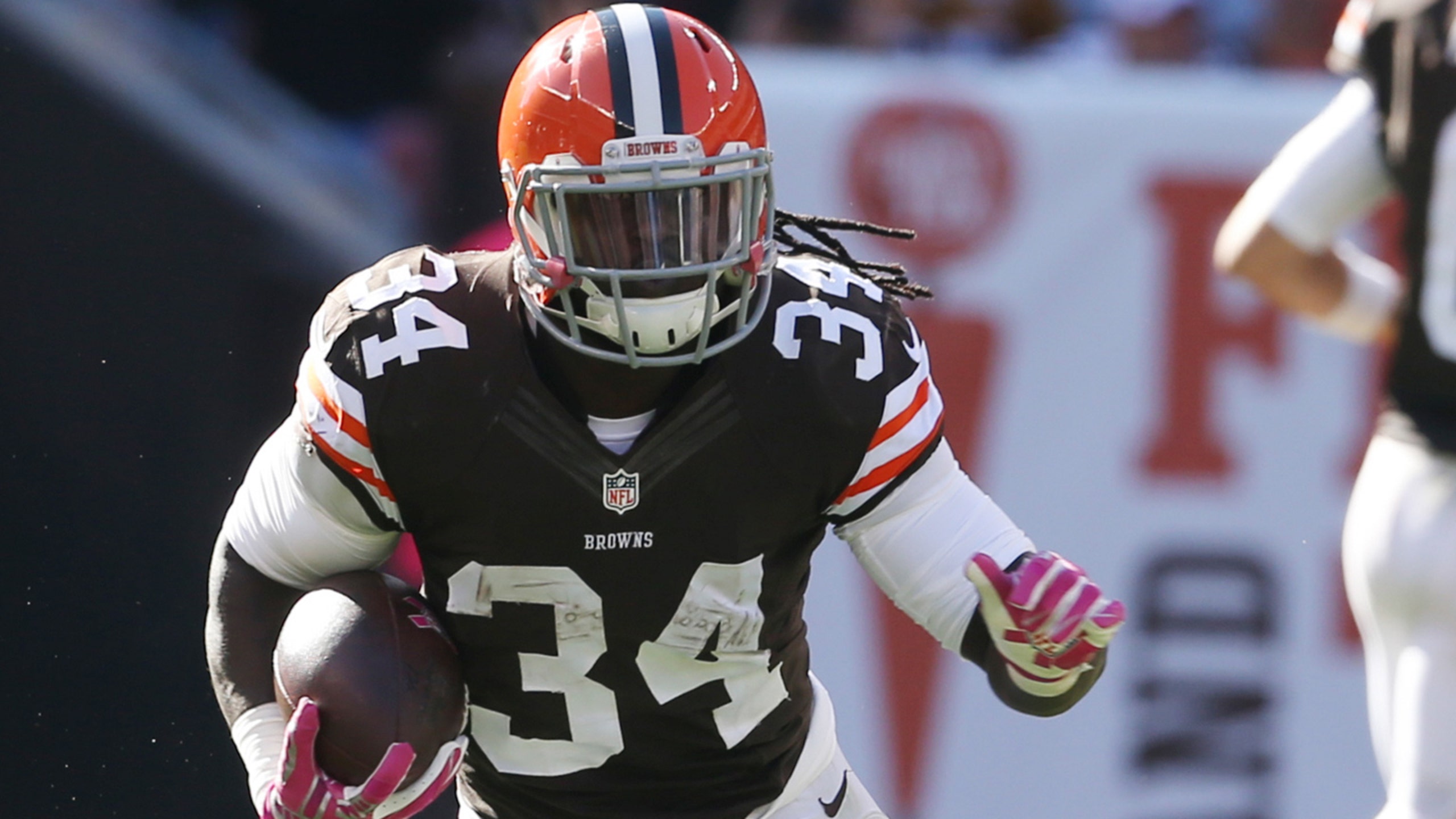 Sunday's matchup in Atlanta marks homecoming for Browns RB Crowell
BY foxsports • November 20, 2014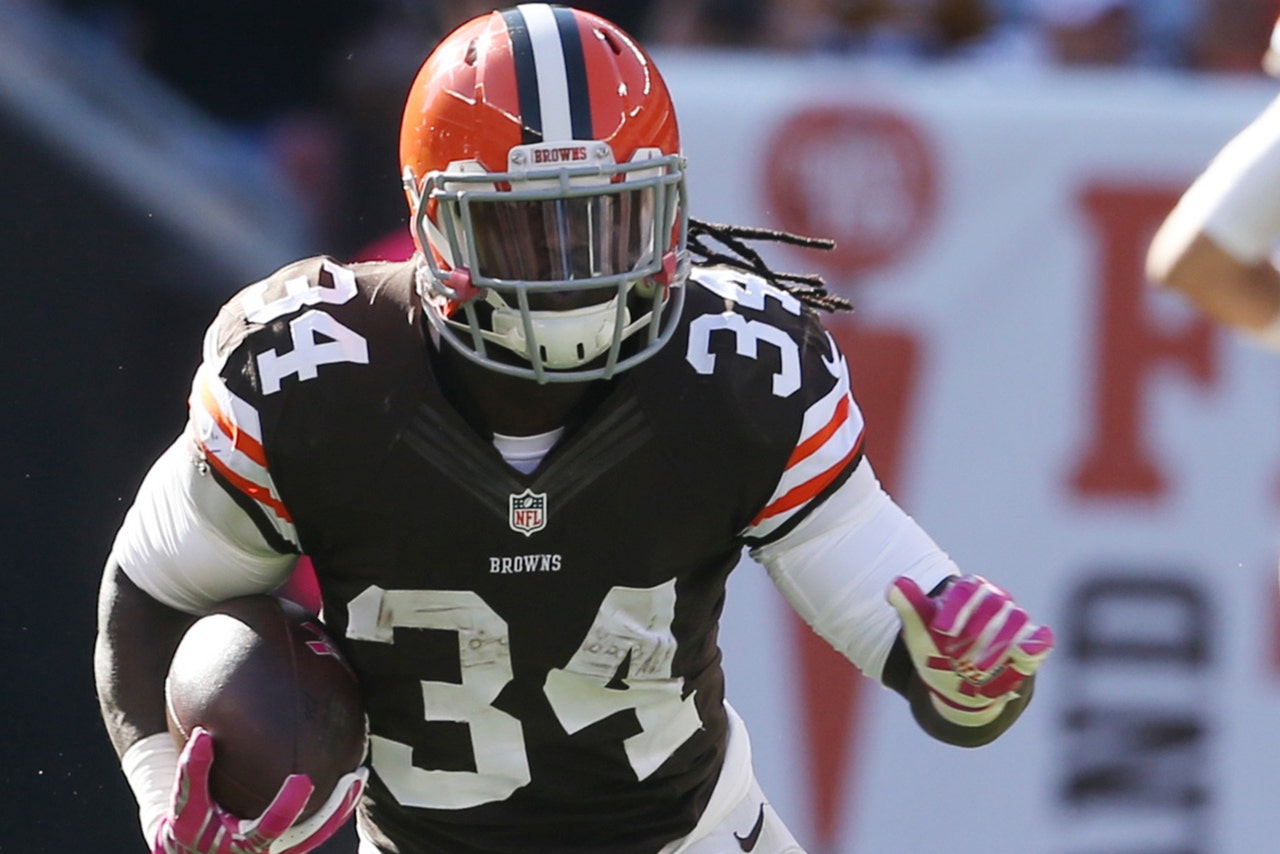 BEREA, Ohio -- The Crow flies home this weekend.
The Cleveland Browns need him to run like crazy when he gets there.
Isaiah Crowell took a winding road to making the Browns as an undrafted rookie this season. Now, he looks like the lead guy in what's become a two-rookie running back rotation after the Browns cut veteran Ben Tate earlier this week.
"It's up to the coaches who starts," Crowell said. "I'm just working. Just trying to get better.
"More preparation, more focus, watching more film."
Crowell grew up in Columbus, Ga., about 100 miles southwest of Atlanta, having "dreams about playing for the Falcons." He starred for one year at the University of Georgia before off-field troubles led him to Alabama State and, two seasons later, to the Browns.
"I never really worried about not making it this far," Crowell said. "I put it in God's hands. When I got here, I just listened to the coaches. I showed off my work ethic.
"It's been a real long road. A lot of hard work."
Crowell, who's averaging 4.6 yards per carry and has three touchdowns on the season, had to secure so many tickets for Sunday's game at the Georgia Dome that he lost track of the actual number.
That's a good problem to have.
Awaiting is a Falcons defense that ranks last in the NFL in yards allowed and 24th against the rush, giving up 122 yards per game. Crowell got a career-high 14 carries in his first start last week. He ran for 61 yards but had a costly fumble in the second quarter.
"You can't think too much about (the fumble) but that's the main thing, ball security," Crowell said. "I have to hold on to the ball. I have to secure the ball."
Crowell and fellow rookie Terrance West figure to both get chances going forward, and Browns coach Mike Pettine said he prefers the committee approach.
"We're both still learning," Crowell said. "But we know we have what it takes.
"I'm better at pass protection than I was. I'm better running it. I know what to look for."
---