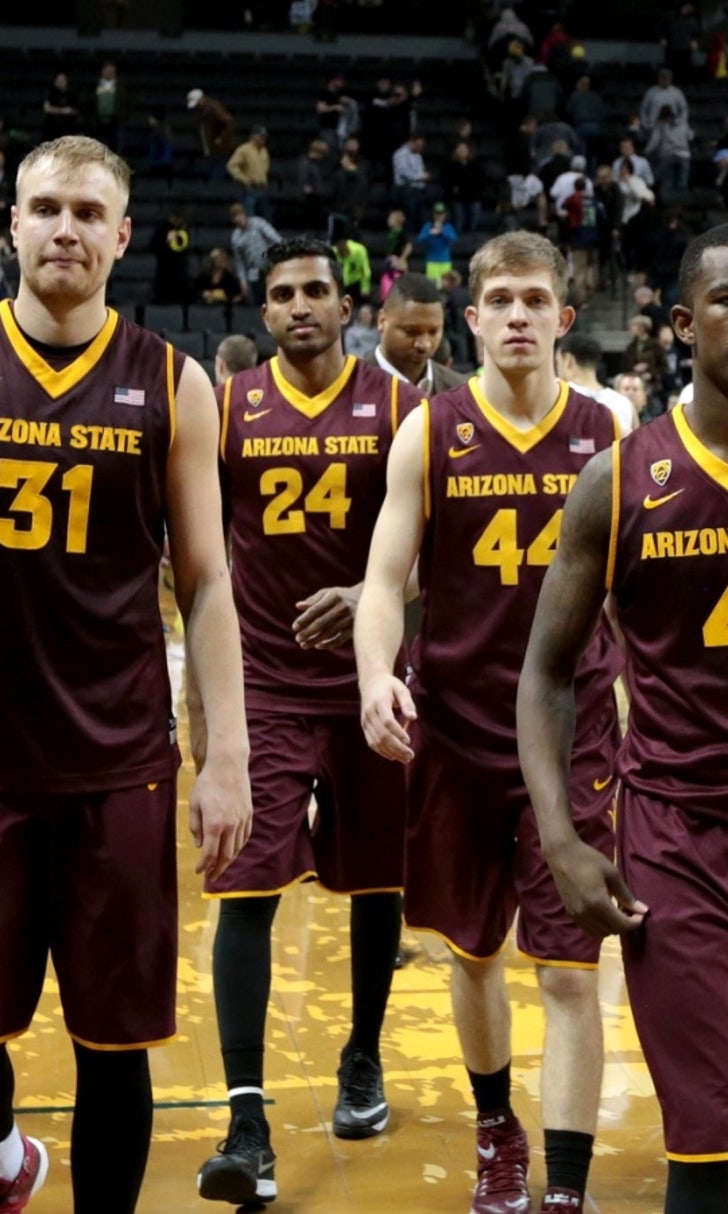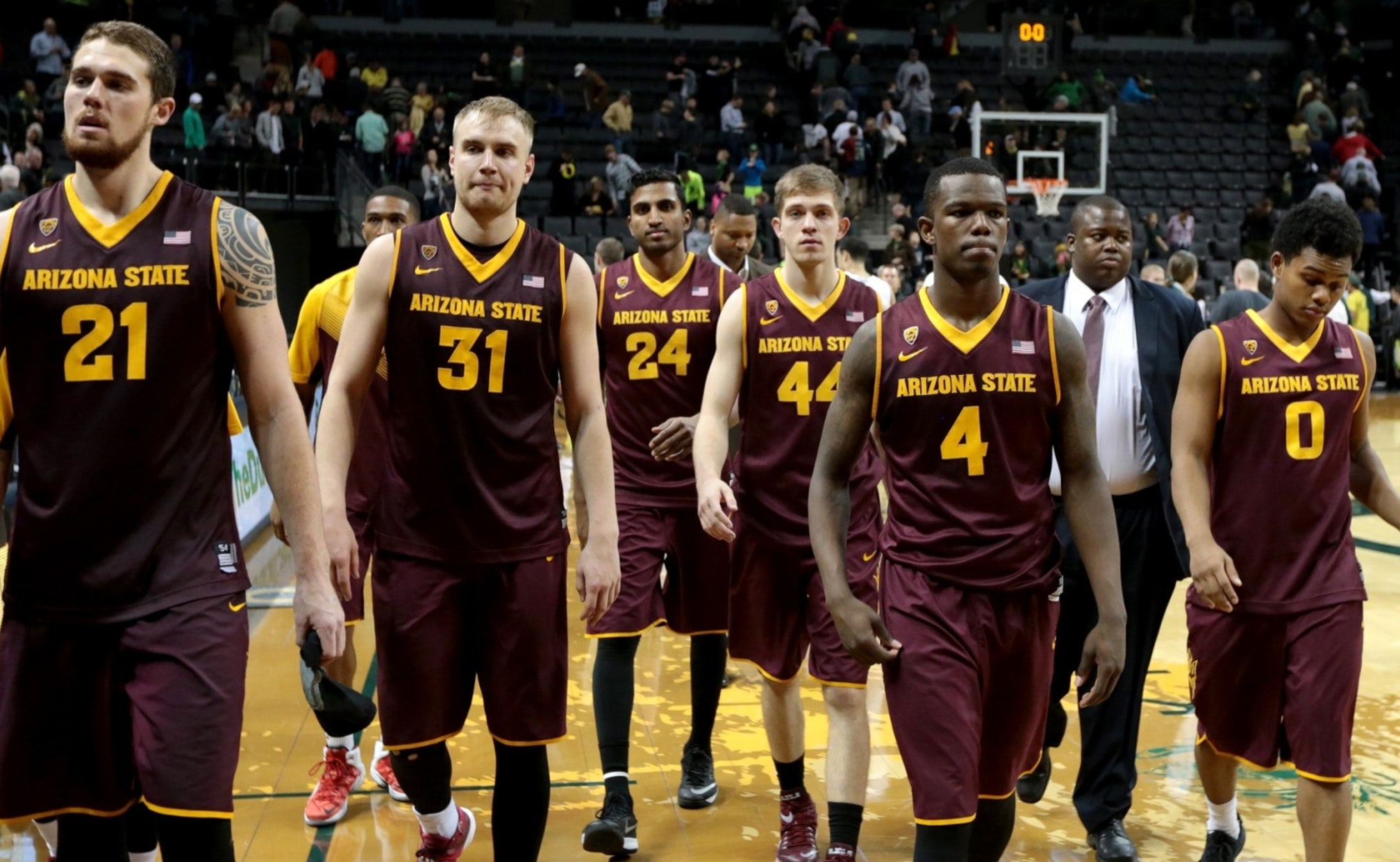 Sun Devils tinker, still cannot find winning formula
BY foxsports • January 10, 2015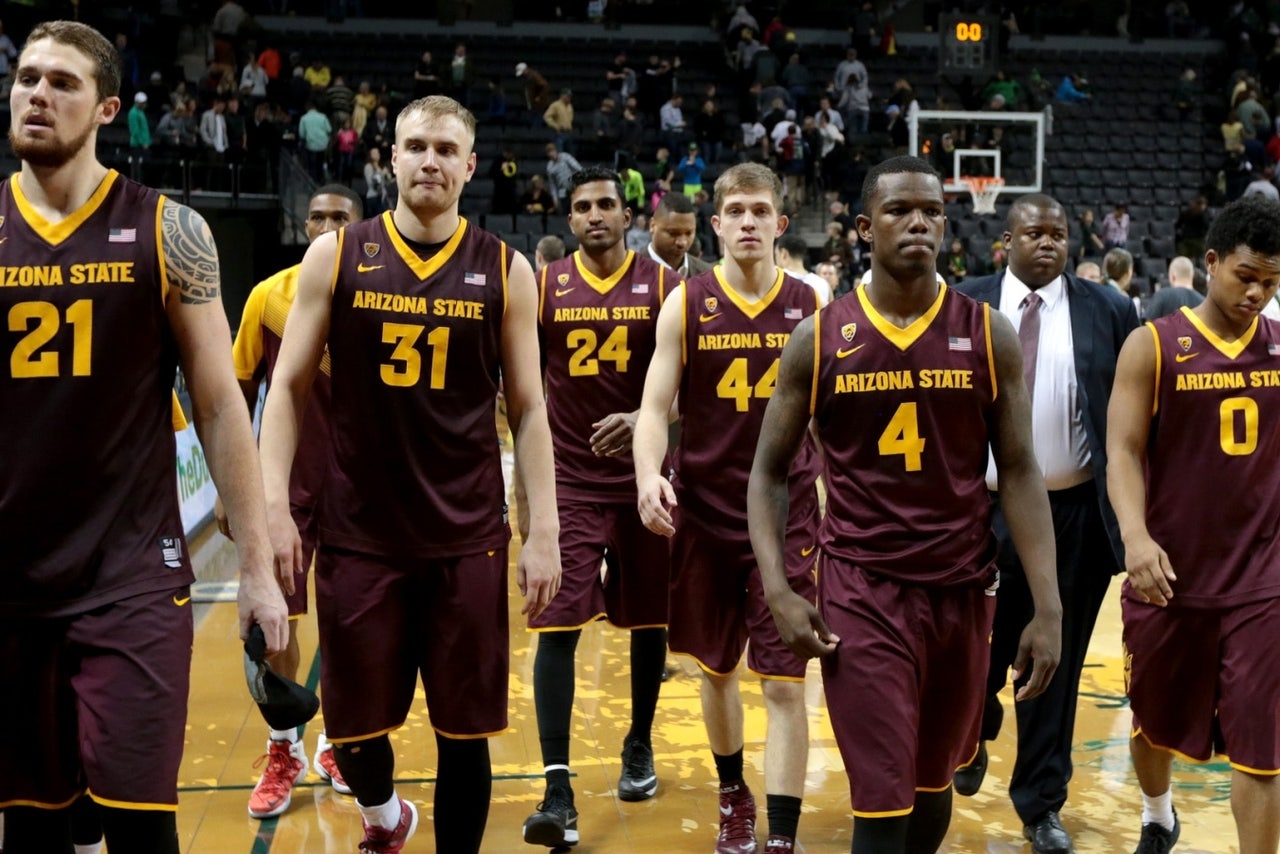 Arizona State continued to tinker with its starting lineup and while Saturday's result again did not translate, the Sun Devils appear to be getting closer to a finding the right mix.
It has not been easy.
Coach Herb Sendek went back to a guard rotation that he used for the first 11 games of the season, but it did not immediately help when Oregon took a 59-56 Pac-12 victory at Matthew Knight Arena.
The game was not decided until forward Shaquielle McKissic could not get a contested 3-pointer to drop in the final seconds as ASU (8-8, 0-3) lost its first three conference games for the first time since Sendek's first season in 2006-07.
"It's really tough on the road," ASU assistant coach Larry Greer said in a postgame radio interview. "It's hard when you miss the free throws we missed today."
In a game that featured 12 ties and 18 lead changes, Oregon closed it out on a 12-5 run and the final two minutes mirrored much of ASU's first two months. The Sun Devils led 55-53 when McKissic made two free throws with 2:27 remaining. But they committed two turnovers, made one of four free throws and missed their only field goal attempt in their final five possessions.
ASU outrebounded the Ducks 32-26 but made just 15-of-26 free throws.
McKissic, who led ASU with 18 points, missed two free throws that would have tied the game with 11.6 seconds remaining and the Ducks took a 59-55 lead on two free throws by Elgin Cook, fouled immediately after he rebounded McKissic's second miss.
Tra Holder made one free throw with 5.7 seconds left, and the Sun Devils retained possession when Oregon knocked the ensuing miss out of bounds. McKissic's final shot was not close.
Oregon's Joe Young had 16 points, Cook had 14 and Jordan Bell blocked eight shots, tying a team game record.
Holder, meanwhile, seemed to regain his role as the No. 1 point guard, at least for a day, when he played the majority of time at the position in place of junior college transfer Gerry Blakes, whose crash-course at the position appears to have maxed out at four games.
Freshman Kodi Justice started at point and hit a 3-pointer in the early going but played only nine minutes, including three in the second half. He had three points, one assist and one turnover.
Holder played 30 minutes, his longest stint since playing 33 minutes in an 81-74 victory over Pepperdine on Dec. 30, and kept the offense moving. Holder missed both his field goals attempts, both from behind the 3-point line, had three points on 3 of 6 at the free throw line. He had four assists three rebounds and two turnovers.
"I thought Tra Holder did a tremendous job tonight against a team that really denies," Greer said. "He kept his dribble alive and we didn't have as many turnovers as we have been having."
The Sun Devils committed 15 turnovers, about their season average, after having 22 in a 73-49 loss to Arizona in the Pac-12 opener last Sunday and 16 more in a 55-47 loss at Oregon State on Thursday.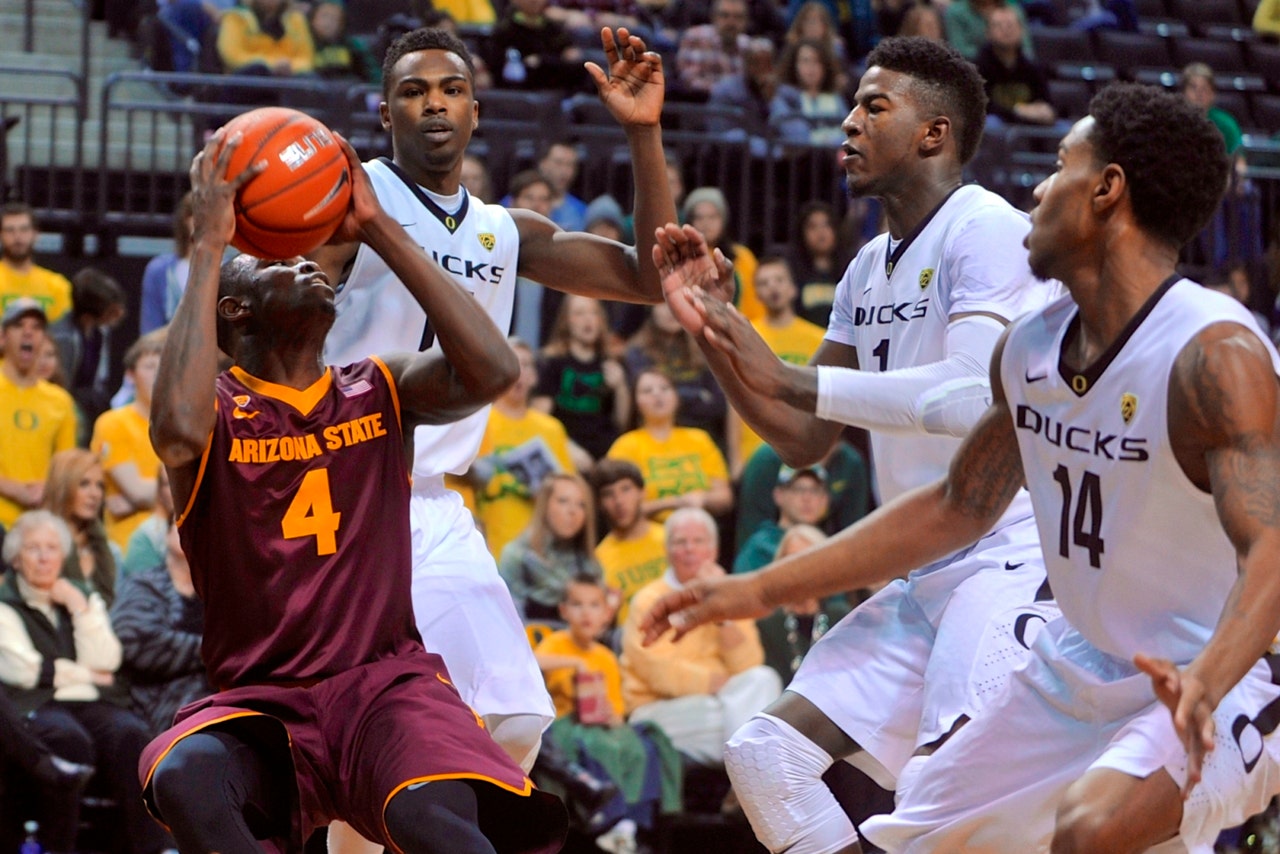 ASU's Gerry Blakes (4) looks to shoot against Oregon's Ahmaad Rorie (14) and Jordan Bell (1) during the first half. The Ducks prevailed 59-56.
Blakes, a shooting guard whose dedication to learning the point included extra time in the film room the last two weeks, did not start for the first time this season, although he played 24 minutes, all at off guard. He had four points, a team-high six rebounds and two steals. He was the Sun Devils' leading scorer entering the game, averaging 11.3 points a game, and he looked more comfortable when he was moved off the point on Saturday.
Center Eric Jacobsen made all six of his field goal attempts and had 13 points and three steals, but foul trouble limited him to 21 minutes.
"He was really, really good inside," Greer said.
Forward Savon Goodman, whose insertion into the lineup against Detroit on Dec. 23 led to the repositioning of the lineup, had eight points and five rebounds in 19 minutes. He was bothered by foul trouble and like Jacobsen ended with four points.
"Their spirit has not been broken by being oh-and-three," Greer said.
Follow Jack Magruder on Twitter
---